MLB.com Columnist
Phil Rogers
5 things to watch in wake of Cespedes deal
Top free agent's signing could have far-reaching impact on market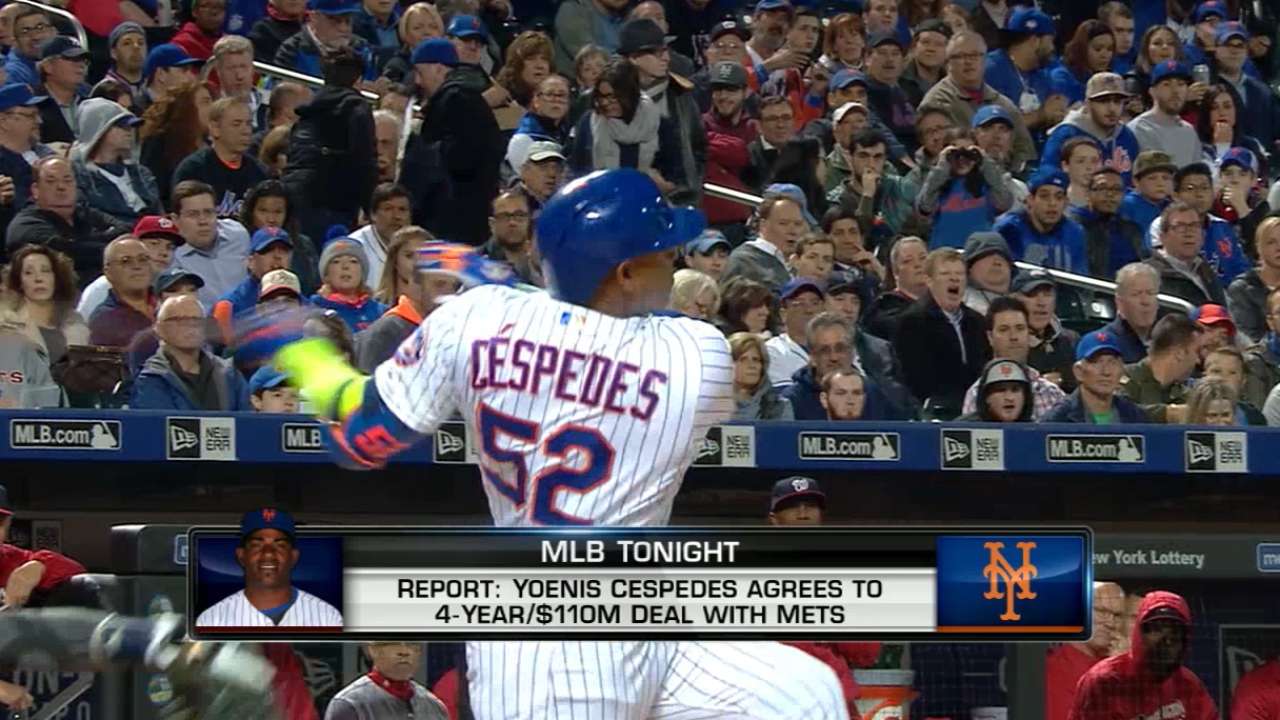 Nothing happens in a vacuum in Major League Baseball. When the top free agent on the market signs, the tectonic plates always shift a little, even when he stays put.
That's the case with Yoenis Cespedes, who in a classic Alex Rodriguez/CC Sabathia move, used the opt-out clause in last winter's contract to stay with the Mets.
We'd say "merely used the opt-out clause to stay," but did you see the deal he got? There's no "merely" in this sentence.
The Mets extended Cespedes for four years, so they can feel they held the line, but they gave him $110 million and a complete no-trade clause. Call it a win/win for the team and the player, and move on to the impact it could have on the market.
1. Your move, Mike Rizzo
With Neil Walker having already taken the qualifying offer, a healthy Mets team will look a lot like the one that swept the Cubs in the 2015 National League Championship Series (sure, Daniel Murphy's in Washington, and given his production last season, the Mets would love a mulligan on his free agency, but Walker's a solid replacement for the pre-'16 Murphy). The Nats had been viewed as a possible fit for Cespedes, and now they will have to find a way to improve without taking away their rival's best power source.
Will the Nats get more aggressive about adding Chris Sale to their already deep rotation, or be happy merely adding a big-ticket closer and Matt Wieters or someone else to address Wilson Ramos' injury/departure? Would they put Trea Turner and Lucas Giolito in a package for Sale and Adam Eaton?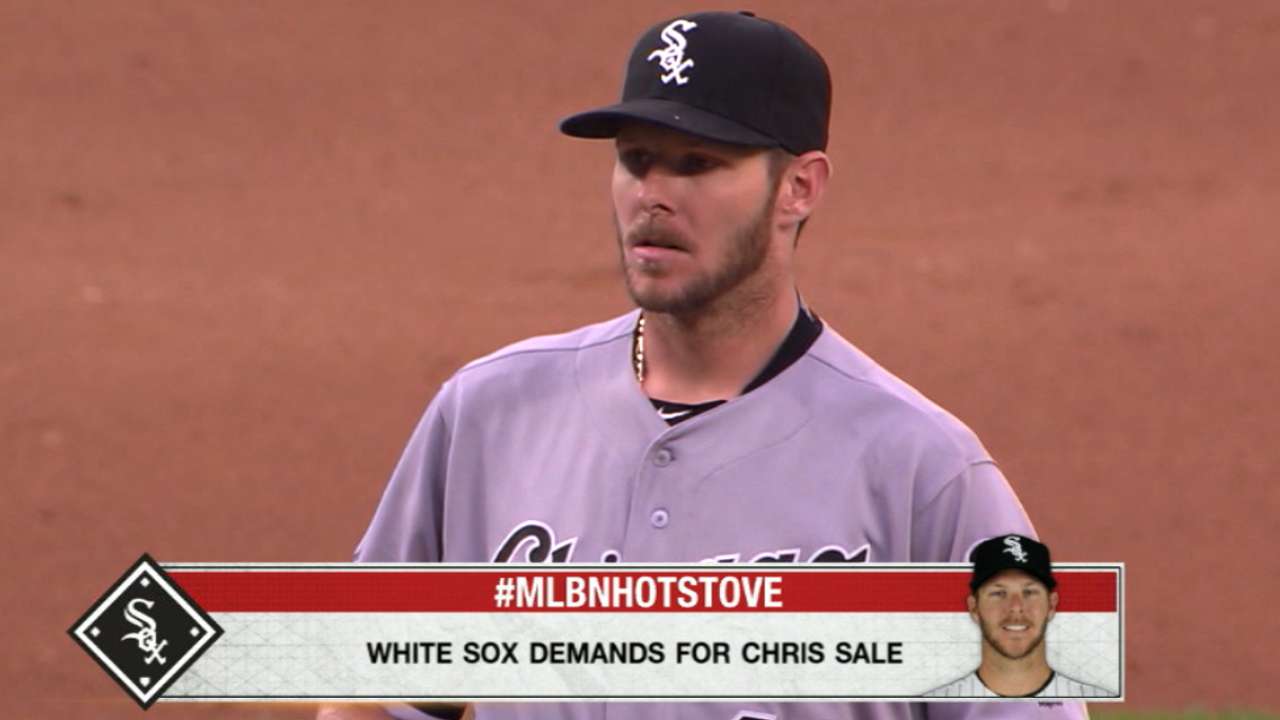 2. Edwin Encarnacion, meet the Crawford Boxes
Do the Astros have a taste for Encarnacion? Reports say that Jeff Luhnow was aggressively pursuing Cespedes, seemingly to play center field between the recently signed Josh Reddick and George Springer. Would he shift that effort toward landing Encarnacion, who becomes the biggest bat available in free agency?
There's not a clean fit with Evan Gattis back as an everyday DH and Brian McCann having been added as the primary catcher, but Encarnacion would be a beast at Minute Maid Park. His addition would shift Yulieski Gurriel back to third base, potentially setting up an Alex Bregman-for-Sale deal or perhaps one sending Gurriel and other pieces to the Rays for Chris Archer or Jake Odorizzi.
One thing's for sure: Encarnacion's value went up with Cespedes getting $27.5 million per year, the third highest ever for a position player and most ever paid to an outfielder.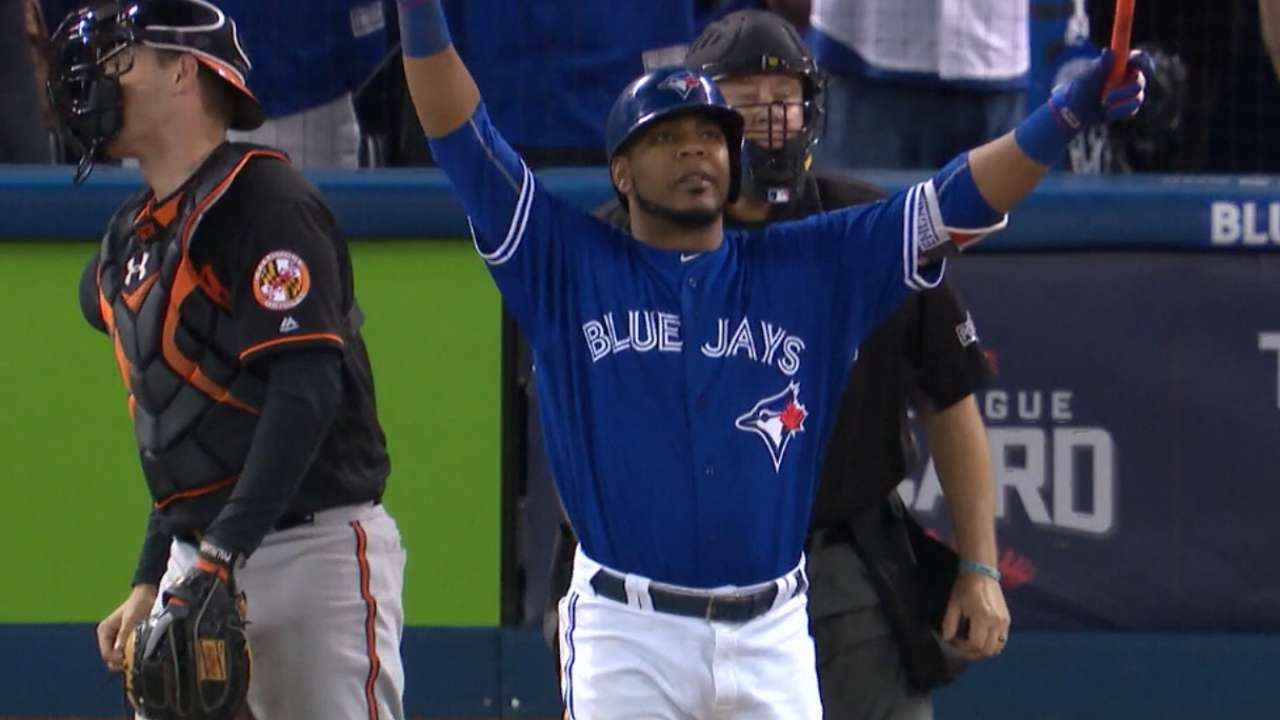 3. Short-term opportunity at Chavez Ravine
The Mets reportedly were interested in dealing for J.D. Martinez if they couldn't bring back Cespedes. The Tigers might be able to move Martinez to the Dodgers instead.
Martinez kills left-handed pitching, which answers the biggest need in Dave Roberts' lineup. He is due to hit the free-agent market after '17 and could be acquired relatively cheaply -- say for one of the Dodgers' two 26-year-old catcher/utility men (Austin Barnes and Kyle Farmer) -- as the Tigers are looking to cut payroll. The Mets might have driven up the price, and other teams still might.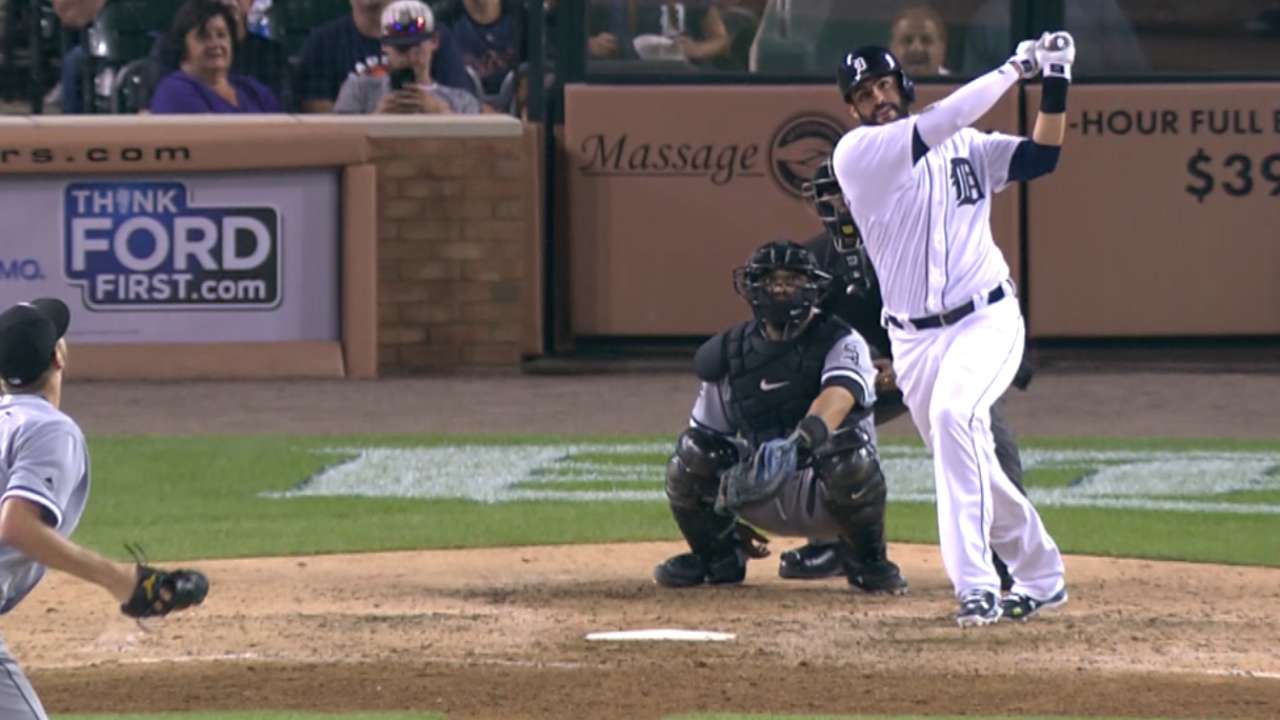 4. Dexter Fowler won't be back to help the Cubs repeat
It was probably coincidental that the Cubs announced their Jon Jay signing on Tuesday night, but the Cespedes agreement earlier in the day hammered home the point about how valuable Fowler could be in this free-agent market. He's the only true two-way star with long-term outfield bonafides available, and somebody -- maybe the Blue Jays, Nationals, Giants or Cardinals -- is going to pay heavily to get him.
Fowler could wind up getting the $17.2 million he turned down in the qualifying offer for four or even five years. The Cubs wanted him back, but the presence of Albert Almora Jr. eliminated the urgency to engage in a bidding war to keep him. A one-year, $8-million deal fills the center-field need and Ben Zobrist provides a leadoff option.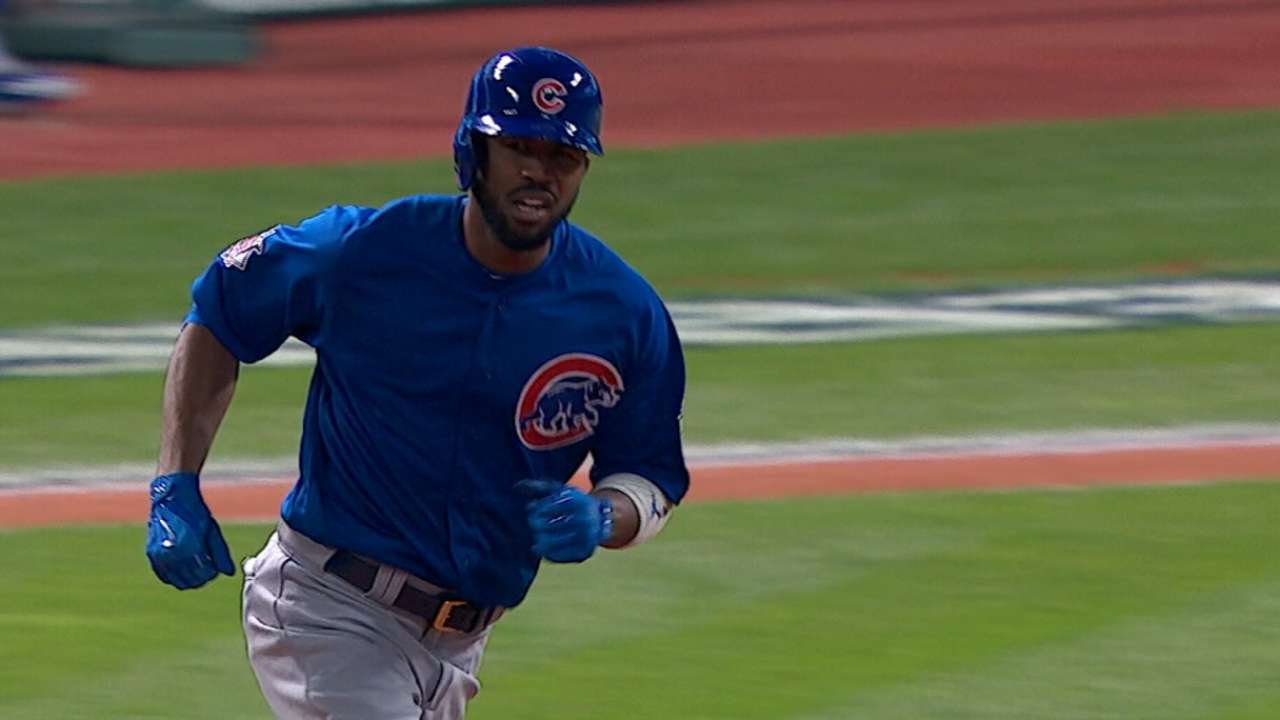 5. Call Sandy Alderson if you need a left-handed-hitting outfielder
With Cespedes aboard, the Mets are open to trading Jay Bruce or Curtis Granderson, both of whom can be free agents after next season. But you wonder if their open-mindedness stops there.
Would they be willing to trade young outfielders like Michael Conforto or Brandon Nimmo to get parts that might help them overtake the Cubs next year? Say David Robertson or Todd Frazier from the White Sox? The last part may be a stretch, but the Mets just joined the White Sox on the short list of teams who figure to lead the winter in trade rumors.
Phil Rogers is a columnist for MLB.com. This story was not subject to the approval of Major League Baseball or its clubs.