MLB.com Columnist
Phil Rogers
Epstein's 'simple' Draft strategy continues to pay off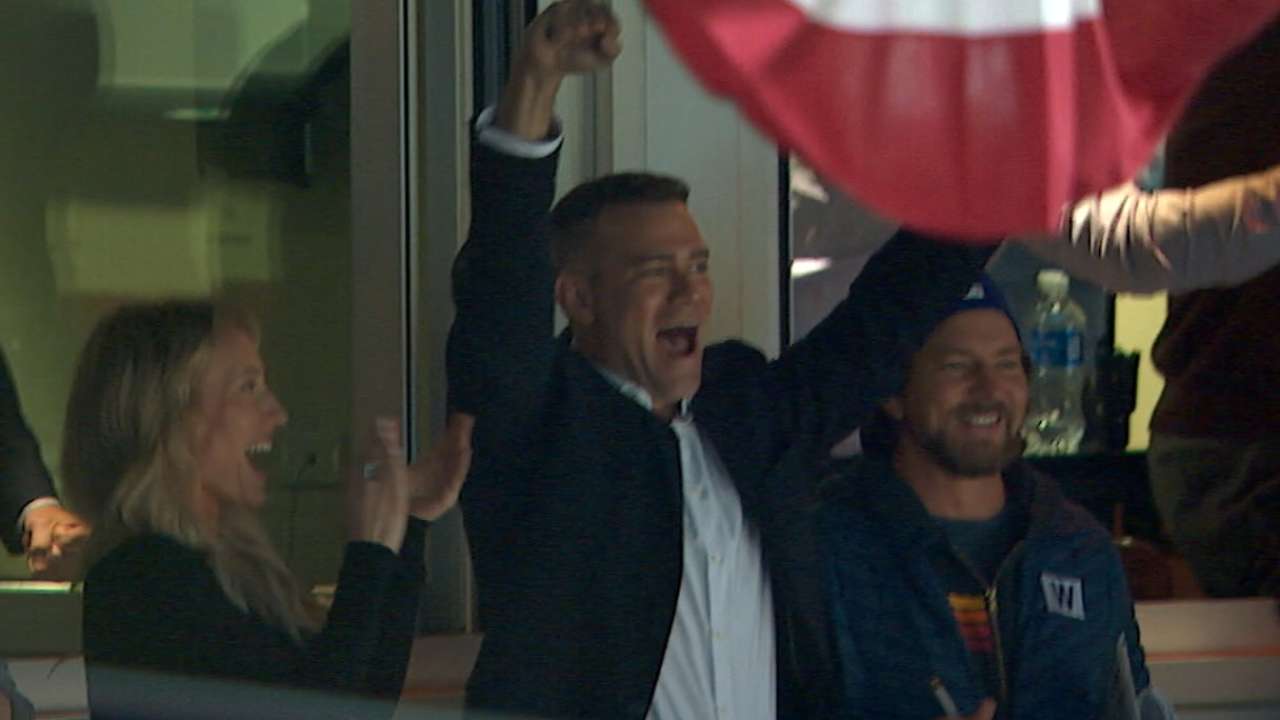 Avert your eyes, Alex Jackson. Nobody is saying you won't still develop into a Major League player. The trade that sent you from the Mariners to the Braves could jump-start your career.
But it's not too soon to see what the top of the 2014 Draft -- when Seattle made the conventional choice with the sixth overall pick and selected Jackson, a widely praised high school catcher with the ability to hit -- says about how the game is changing. It also reveals a little bit about how Theo Epstein put together his World Series champions.
Heading toward the Draft that spring, there was a lot of talk about Jackson and very little about Indiana University catcher-first baseman Kyle Schwarber. But the Cubs fell in love with Schwarber and bypassed Jackson, among others, to take him with the fourth overall pick.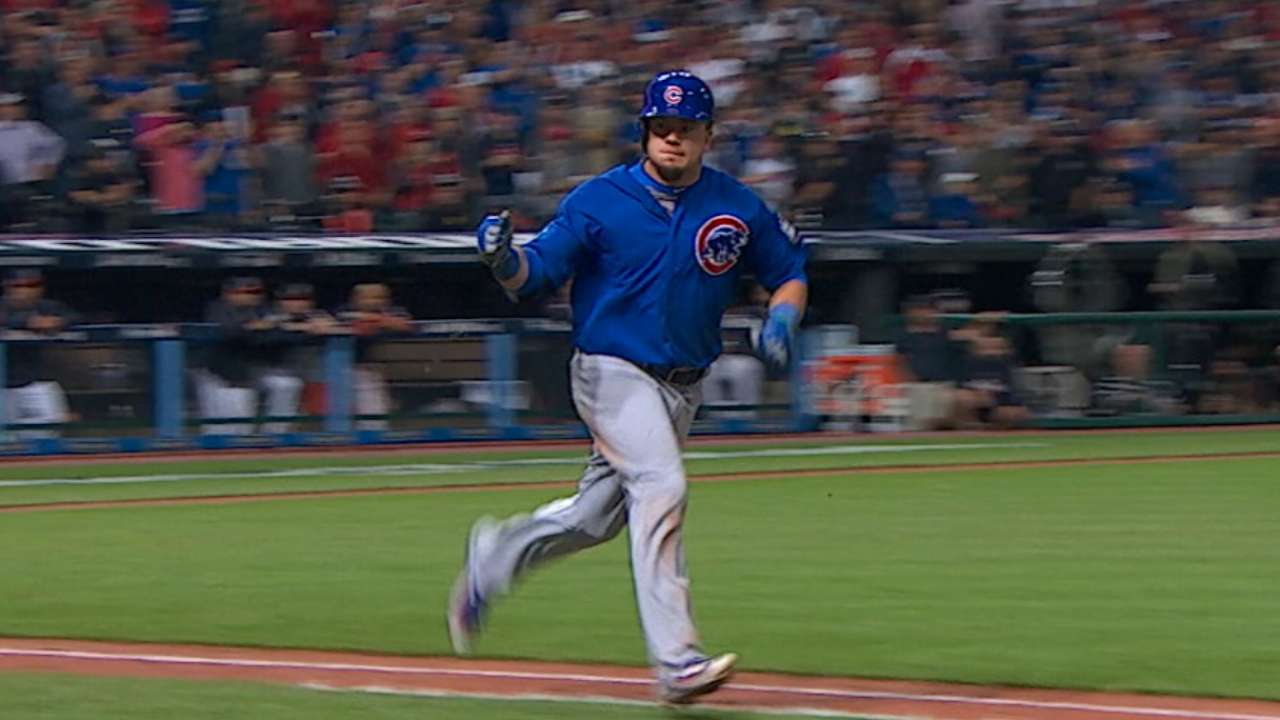 This followed the same dynamic as the Cubs' decision to select a college third baseman (Kris Bryant) over a college pitcher (Oklahoma's Jon Gray) and two highly touted high school outfielders (Clint Frazier and Austin Meadows) in the 2013 Draft.
On one swing through the Southeast in early March, Cubs cross-checker Sam Hughes watched Frazier and Meadows with their high school teams in Georgia and then hit a weekend tournament at North Carolina-Wilmington, where Bryant was playing for the University of San Diego Toreros. He became one of the early advocates of the Cubs using the second overall pick on Bryant.
That decision looked obvious this season, when Bryant won the National League MVP Award, but it was anything but at the time.
"I saw those kids on back-to-back days," Hughes told me in 2015. "That's where it started getting clear to me. I'm supposed to like these two high school hitters better than Kris, and I don't -- by a long shot."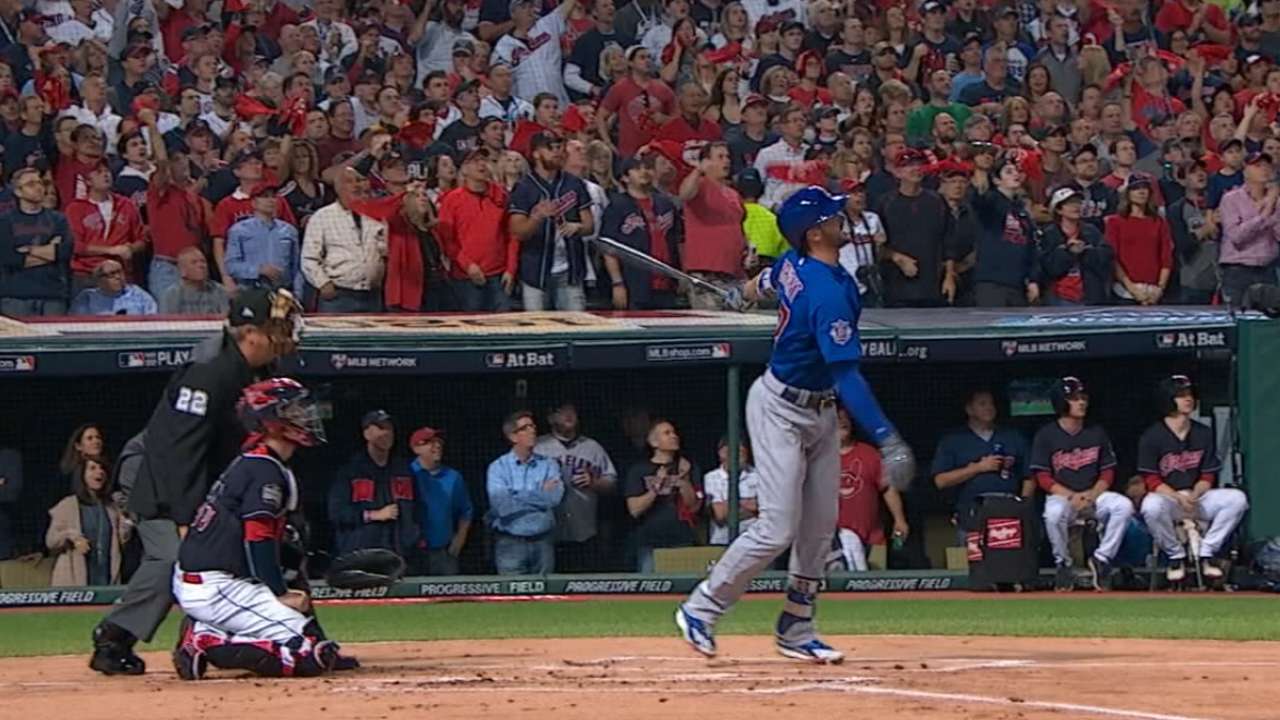 Bryant's immediate success as a pro made it easier for the Cubs to select another pure hitter from the college ranks -- Schwarber -- over Jackson the following June. But even though Epstein used his first pick for the Cubs on high school outfielder Albert Almora Jr., he's long been sold on the predictability of players who have shown they can hit in college.
Kevin Towers, the former Padres and Diamondbacks general manager, remembers when Epstein -- then barely out of Yale and working in San Diego's front office -- unsuccessfully tried to sell him on a 5-foot-6 second baseman from the University of Florida in the 1997 Draft. That was on-base machine David Eckstein, who played 10 years in the Major Leagues and had a lot to do with the Angels winning the 2002 World Series.
When college hitters were still using the trampoline bats that made the distinctive ping sound, Epstein was doing everything he could to determine who might be bargains in the Draft. Jed Hoyer, the Cubs' general manager, once told me how the Red Sox worked to gain an advantage in the first Draft that Epstein oversaw after being named Boston's general manager.
College statistics weren't widely available in that era, but Epstein wanted them all, and Hoyer made it happen.
"I got a hold of people at the NCAA headquarters and got permission from them for us to collect information,'' Hoyer told me five years ago. "We sent a couple of guys from our office to photocopy stats and bring them back. We got a leg up on the competition by doing that.''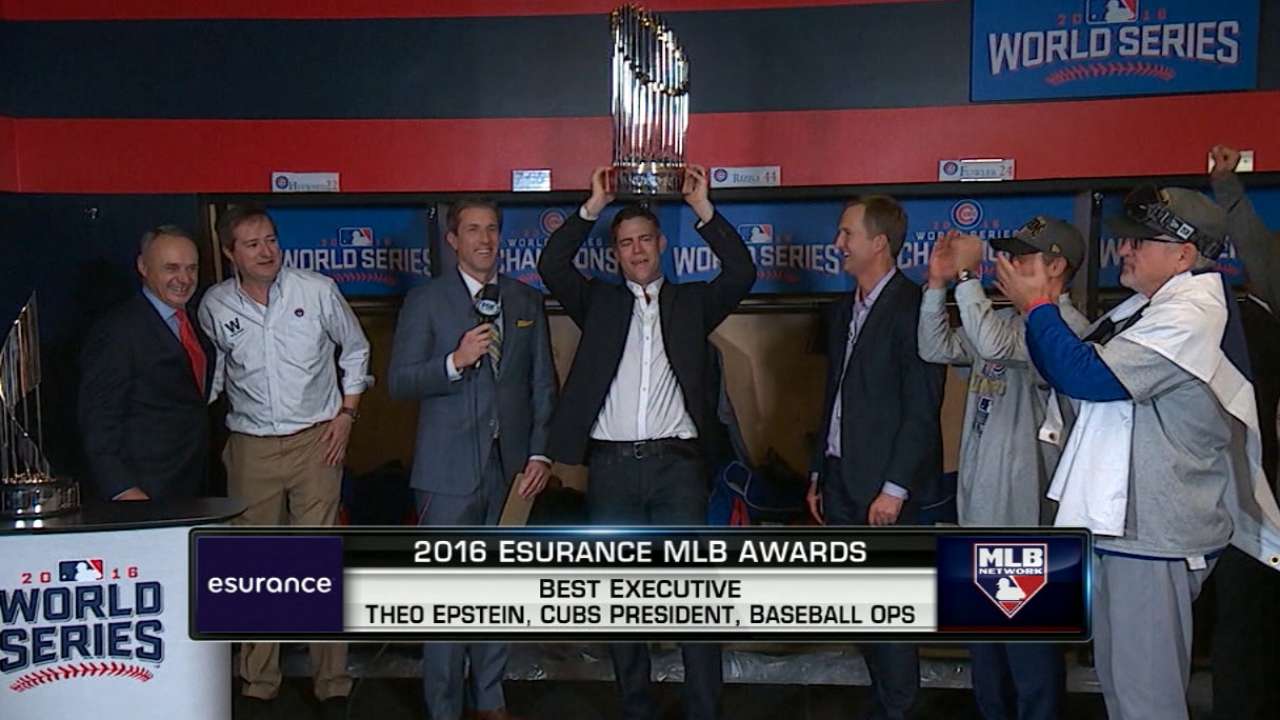 Epstein wasn't alone in falling for college hitters, of course. One of the intriguing aspects of Michael Lewis' book, "Moneyball,'' was how strongly Billy Beane felt about college hitters. Drafting a college junior eliminates the need to project three years' development time for a kid drafted from high school.
In the decade before "Moneyball,'' only 19 college hitters were selected with top-10 picks in the Draft. Twenty-seven have been taken with top-10 picks in the past 10 Drafts, almost one more per year. Those selected in the past four Drafts include Bryant, Schwarber, Michael Conforto, Alex Bregman, Andrew Benintendi and Dansby Swanson.
With longtime scouting director Jack Zduriencik in charge of the Mariners, there were high fives in the Draft room when the Astros, Marlins, White Sox, Cubs and Twins passed on Jackson in 2014. MLB Pipeline had Jackson ranked as the fourth-best player in the Draft class, with Schwarber at No. 16, and that was pretty much the consensus in the industry.
Jackson established himself with scouts in his sophomore season at Rancho Bernardo (Calif.) High School. And by his senior year, he had grown into a muscular, 6-foot-2, 215-pound package of talent. Jackson is a hit-first player, like Schwarber, and coming out of the Draft, he carried the expectation he would have plus-plus power with the ability to also hit for average.
One reason Seattle switched Jackson from catcher to the outfield was so he'd advance more quickly through its system. Yet it hasn't worked out. He does have 21 home runs in 686 pro at-bats, but only a .233 batting average. Add a 36-percent strikeout rate, and that's why Jackson has yet to advance past Class A ball.
Developing high school players into Major Leaguers almost always takes patience. That's the good news for the Braves, who sent pitchers Rob Whalen and Max Povse to the Mariners to get Jackson.
Having acquired pitchers Sean Newcomb and Touki Toussaint in previous trades, Atlanta now has three of the first 16 players taken in the 2014 Draft. That's impressive. But I'm pretty sure every executive would rather have Trea Turner (drafted 13th from North Carolina State, by the Padres), Schwarber or Conforto.
One of Joe Maddon's operating principles is "Do Simple Better." Epstein did that when he went with Bryant and Schwarber over college arms and high school bats, and the Cubs won a World Series because of it.
Phil Rogers is a columnist for MLB.com. This story was not subject to the approval of Major League Baseball or its clubs.