MLB.com Columnist
Anthony Castrovince
Cespedes off the board, but sluggers remain
Encarnacion, Bautista, Trumbo top available power bats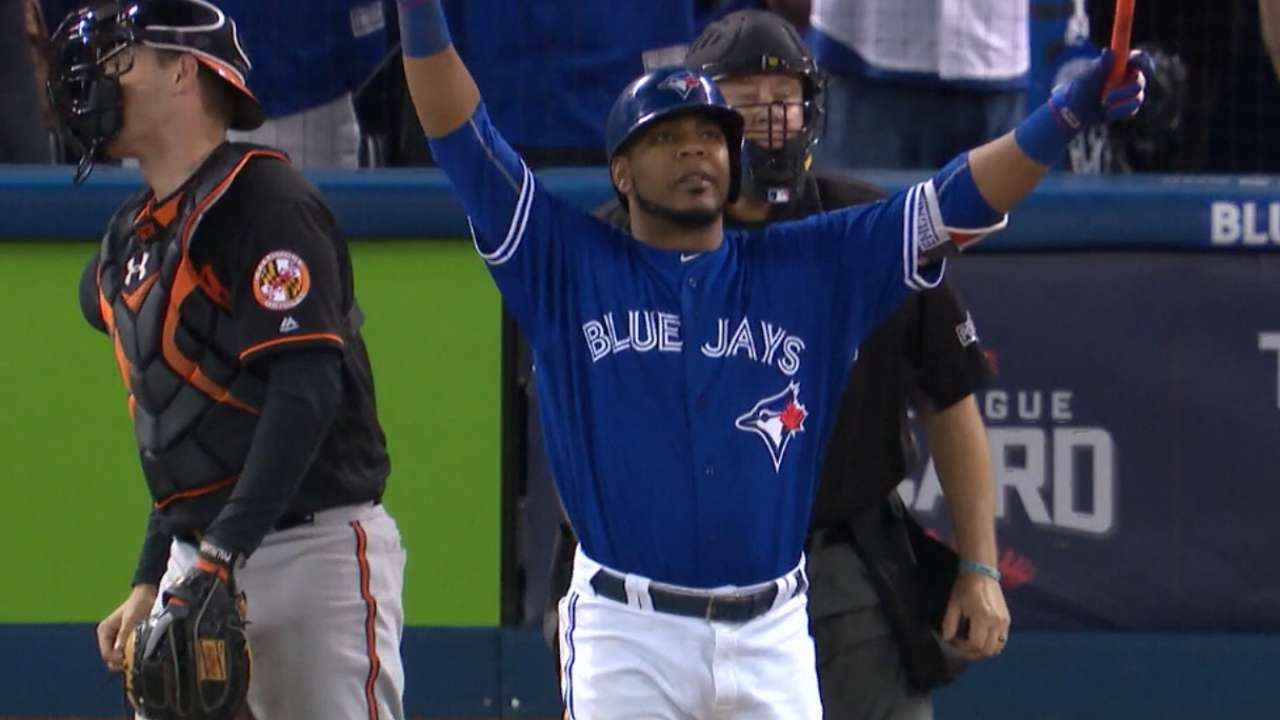 The Mets and Yoenis Cespedes just can't quit each other. Those crazy kids have had a couple near-breakups but have nonetheless come to terms on multiyear agreements twice in the past 10 months, which has to be some kind of record. The latest, according to multiple sources, is a four-year, $110 million pact that takes arguably the top free-agent slugger off the 2016-17 board and leaves other clubs to assess what's left.
So ... let's assess what's left, shall we?
The following is a look not at the full scope of position-player talent available but, rather, a rundown of the top end of the slugging spectrum now that we know Cespedes' power bat (and golf clubs and fluorescent arm sleeves and flashy jewelry and impressive car collection) is staying put.
1. Edwin Encarnacion
The good: Second only to Chris Davis (197) in home runs over the past five seasons (193), and unlike Davis (who, remember, got seven years and $161 million to re-sign with the O's last year), Encarnacion's power doesn't come with lofty strikeout totals. In that same five-year span, the only player who hit at least 150 homers with a strikeout rate better than Encarnacion's (one per 6.6 plate appearances) was David Ortiz (6.8). Oh, and presumably, the parrot will accompany E.E. wherever he lands, so that's an ornithological bonus.
The bad: Encarnacion will be 34 on Opening Day and is best served as a bat-only player at a time when defensive dependability and roster flexibility are so valuable.
The guesstimate: Encarnacion's market is very likely limited to American League teams and he's tied to Draft-pick compensation, but this could be the source of a good old-fashioned battle between the Yankees and Red Sox, which would obviously be beneficial for his bank account. Don't rule out the Astros, though they might be hesitant to part with a Draft pick.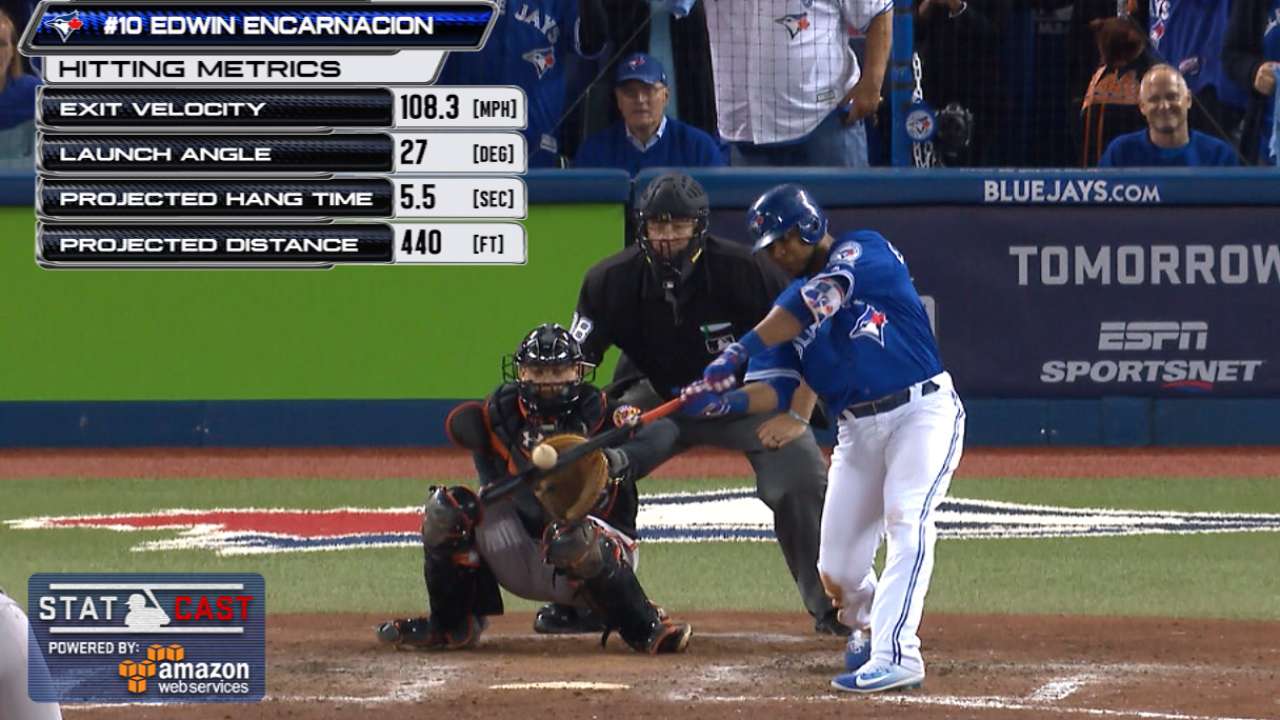 2. Jose Bautista
The good: In the seven-season span from 2010-16, only Miguel Cabrera (.996), Joey Votto (.971), Mike Trout (.963) and Ortiz (.945) had a higher OPS mark than Bautista's .929. His keen eye, which resulted in the sport's third-best walk rate (one per 5.9 plate appearances) even in an otherwise down statistical year, is an asset that should age well.
The bad: Bautista is 36 and is coming off a year in which his OPS declined nearly 100 points. According to BrooksBaseball.net, his slugging percentage on four-seamers declined from .554 in 2015 to .475 in '16, a worrisome signal for an aging player -- especially when paired with the defensive decline that could dictate more first base and DH days in Bautista's near future. Bautista also has developed a reputation for contentiousness that won't endear him to some clubhouse cultures.
The guesstimate: Because of the age, down year and qualifying offer attachment, you wonder if Bautista may get caught in the game of musical chairs that could have him lingering deep into the offseason. If that's the case, the Orioles could be a team that pounces late, or maybe even one of the clubs with a protected first-round pick (Braves, Phillies, Angels) could be enticed in that scenario. Keep an eye on the Nationals, who seemingly have an outfield spot to fill (assuming they move Trea Turner back to the infield) and weren't able to lure Cespedes away from Queens.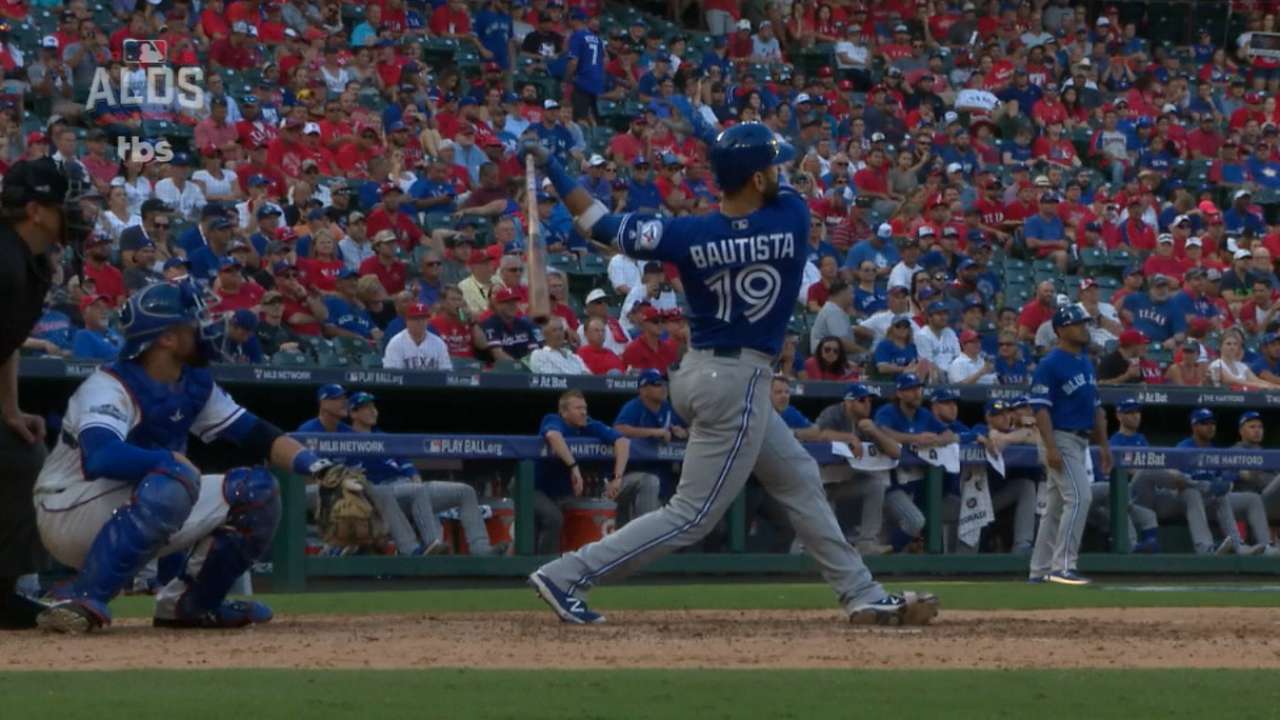 3. Mark Trumbo
The good: Dude hit 47 home runs this year. Home runs are cool, and nobody hit more of them. You can even call them "Trumbombs," which is sort of fun. And Trumbo, entering his age-31 season, is younger than some of the other bat-only types in this market.
The bad: Trumbo is a net negative defensively, and while the home runs are great, they aren't accompanied by much else offensively. Trumbo has a career on-base percentage of .303. It's all or nothing, and that's why Trumbo was dumped in a trade for Steve Clevenger just one year ago. My colleague Mike Petriello did a great job explaining why newly christened free agent Chris Carter rates as a potentially much better buy.
The guesstimate: As we learned from Trumbo's shift from Safeco Field to Camden Yards, park factors matter with such a power-reliant player. It would be fun to see him in Coors Field on a Rockies team healthy elsewhere in the lineup, though the Draft-pick compensation element is a potential sticking point. Trumbo could very well wind up staying put in Baltimore.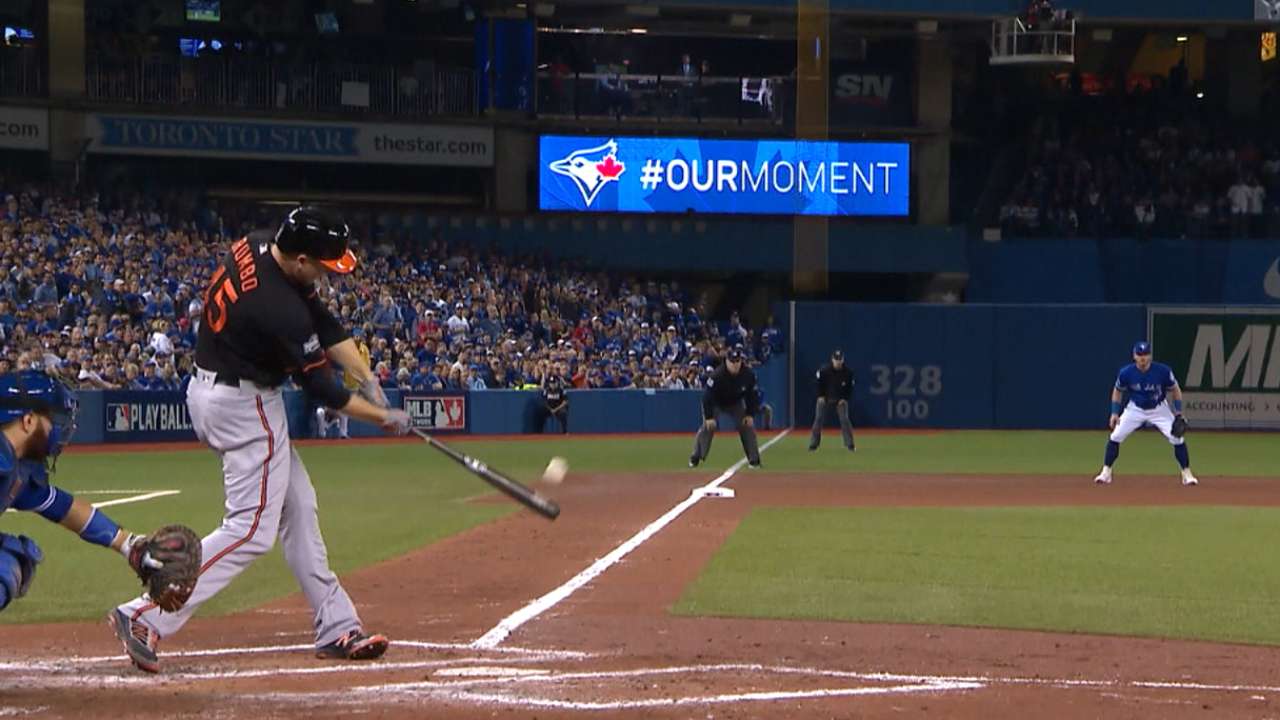 4. Carlos Beltran
The good: No attachment to Draft-pick compensation, and Beltran can be had on a short-term -- perhaps even one-year -- pact. He had a truly impressive age-39 season, posting a .295/.337/.513 slash line with 29 homers and 33 doubles, confirming his bat is still very much in working order in his post-prime years. Great clubhouse asset, too.
The bad: Well, Beltran will be 40, so there's that. And it was clear in 2016 that even though he wasn't quite as plagued by knee troubles of the past, he does need breathers between outfield duties and is very much best-served as a DH at this point.
The guesstimate: Beltran is holding out for that elusive World Series title, so he'll go to the place where he feels he has his best chance to get one. I've written about how a return to the Royals would engender fuzzy feelings, but the same teams listed above for Encarnacion -- the Red Sox, Yankees and Astros -- are all more realistic. Gut says Red Sox.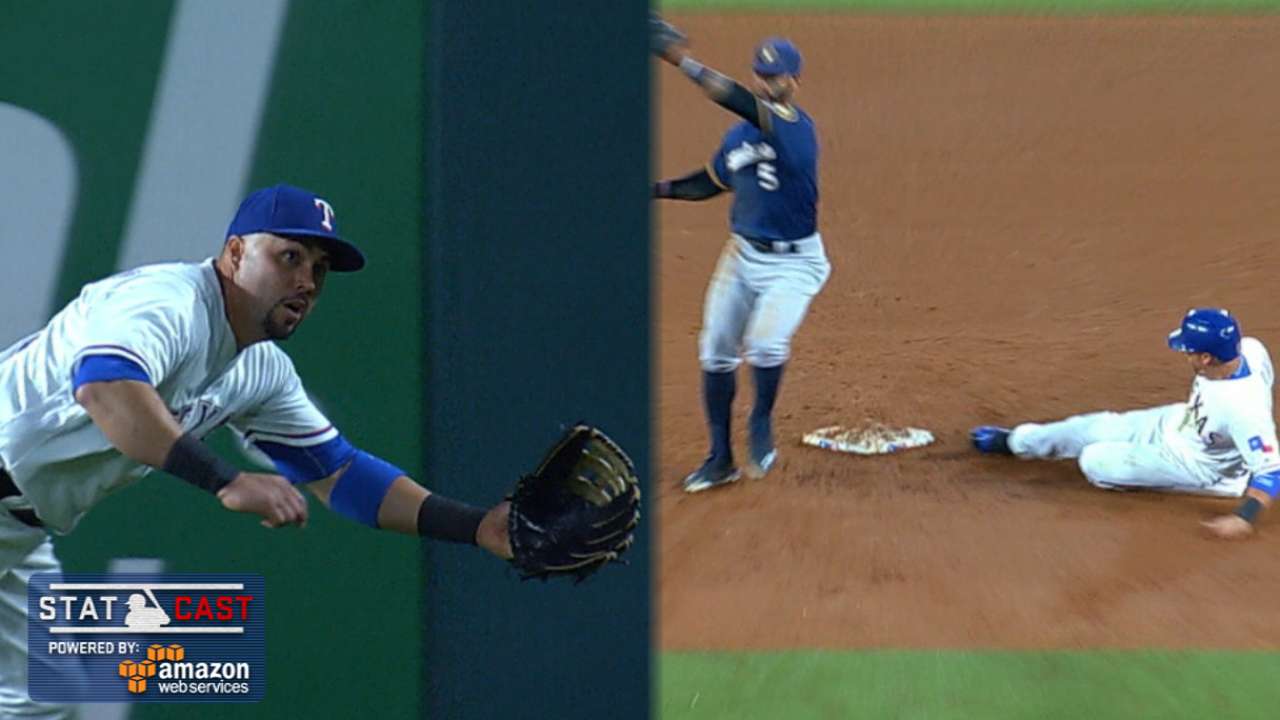 5. Mike Napoli
The good: Another guy untied to a pick, and Napoli had a resurgent 2016 with 34 homers and 22 doubles for the AL champion Indians. He is also a good defender at first base and a sneaky good baserunner, which adds to his allure. A correction to his sleep apnea issues has benefited his bat.
The bad: The 35-year-old's power comes with a ton of K's (194 in 2016) and especially streaky tendencies. Napoli's .521 OPS in the postseason (on the heels of a .612 mark in September) showed he is, indeed, pitchable.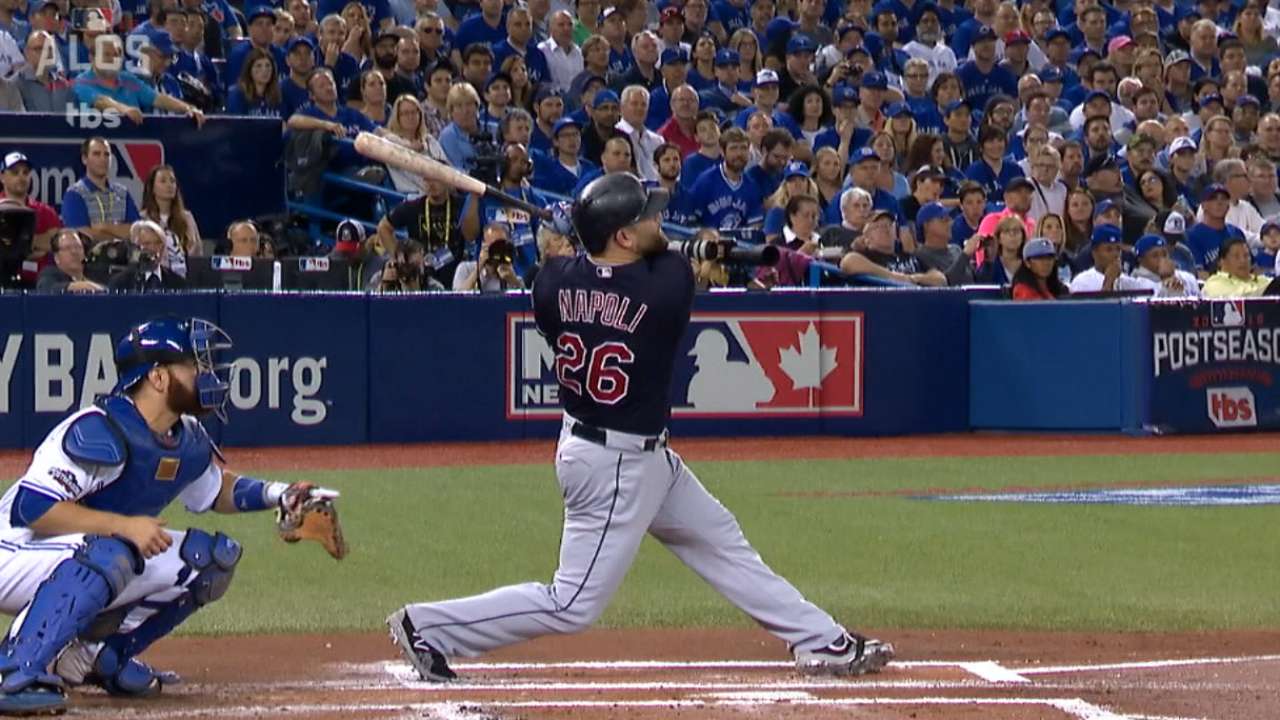 The guesstimate: Napoli settled for a one-year, $7 million pact with the Tribe a year ago, and his bounceback year and lack of Draft-pick attachment will allow him to fare much better this time around. He's looking for three years, but a two-year pact north of $20 million seems pretty realistic. Napoli is an attractive alternative for teams who either strike out or simply don't want to dole out bigger dollars for some of the names above. The Indians want to re-sign him, but the Astros feel like a really good fit. Napoli's defensive value does open him to more National League teams than the others on this list.
Anthony Castrovince has been a reporter for MLB.com since 2004. Read his columns and follow him on Twitter at @Castrovince. This story was not subject to the approval of Major League Baseball or its clubs.