Porcello's turnaround nets Comeback Award
AL Cy Young winner cites consistency, quality of strikes as reasons for success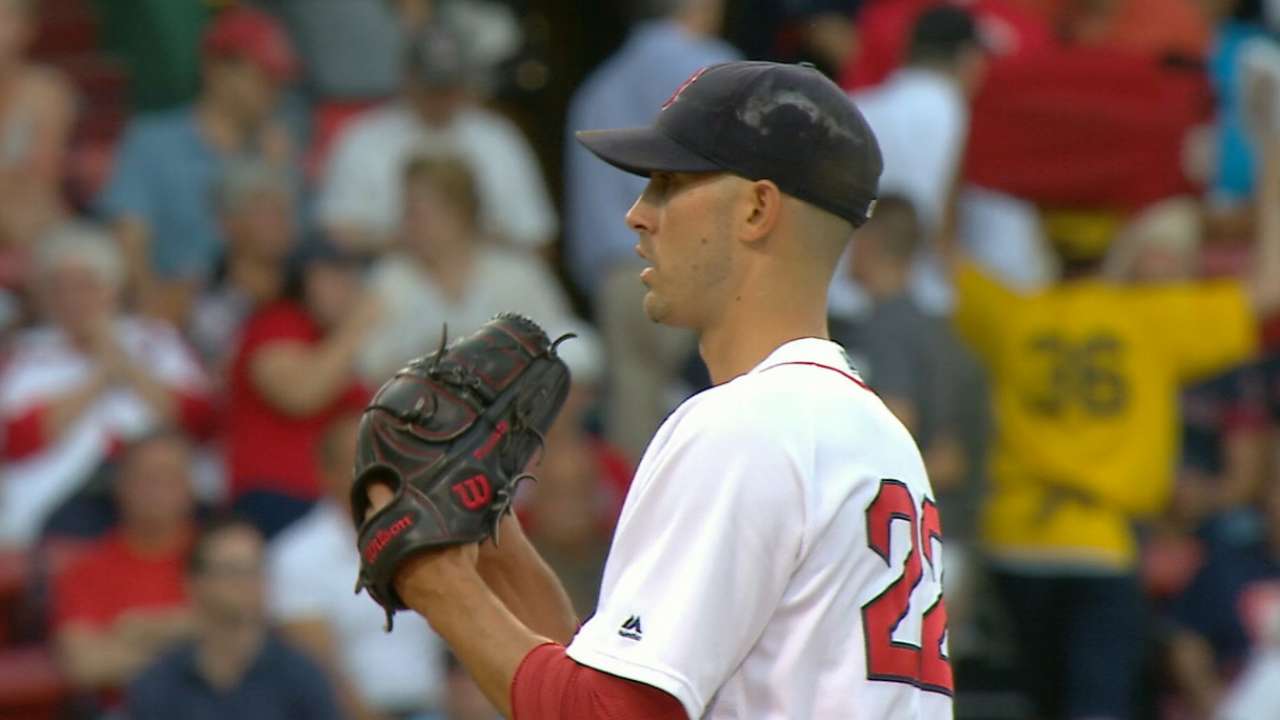 BOSTON -- By following the toughest season of his career with his best, Red Sox right-hander Rick Porcello earned yet another accolade on Tuesday when he was named the American League's Comeback Player of the Year Award winner.
Porcello emerged into a force in his second season in Boston, posting a 22-4 record and a 3.15 ERA.
It was hard to imagine Porcello could have a season like that after going 9-15 with a 4.92 ERA in 2015.
But Porcello proved to be the classic case of a player who needed a year to adjust to playing in a new market with increased expectations.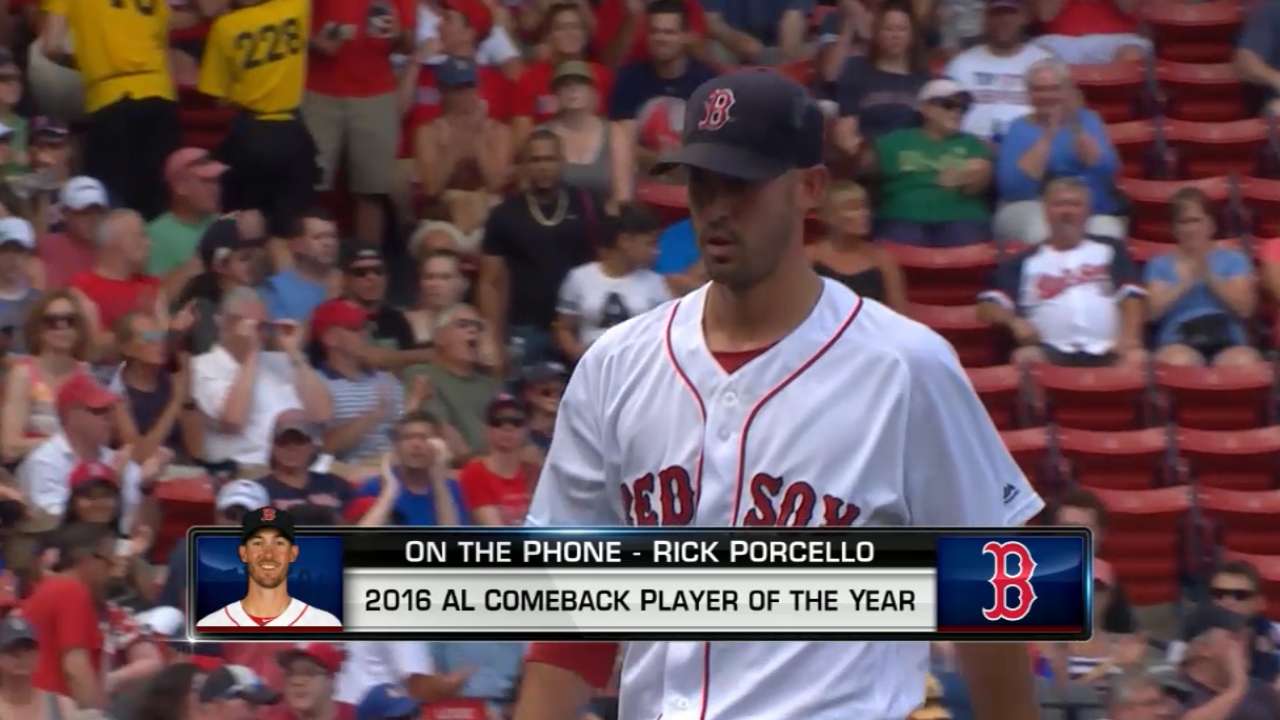 "I think it was just me putting more pressure on myself, more than I needed to put on myself," Porcello told MLB Network following the announcement. "The one thing the Red Sox had told me when they brought me over is they didn't want me to do anything different. They wanted me to be me and do what I had done in my last season in Detroit and continue that trend. But there were definitely times where I started to struggle and started to put more pressure on myself and it took me out of my game plan every fifth day, and I got away from some of the basic things I had done in the two years prior to that."
Anthony Rendon of the Nationals won the award in the National League. Both winners were announced on MLB Network.
The voting was conducted by MLB.com beat reporters for all 30 teams.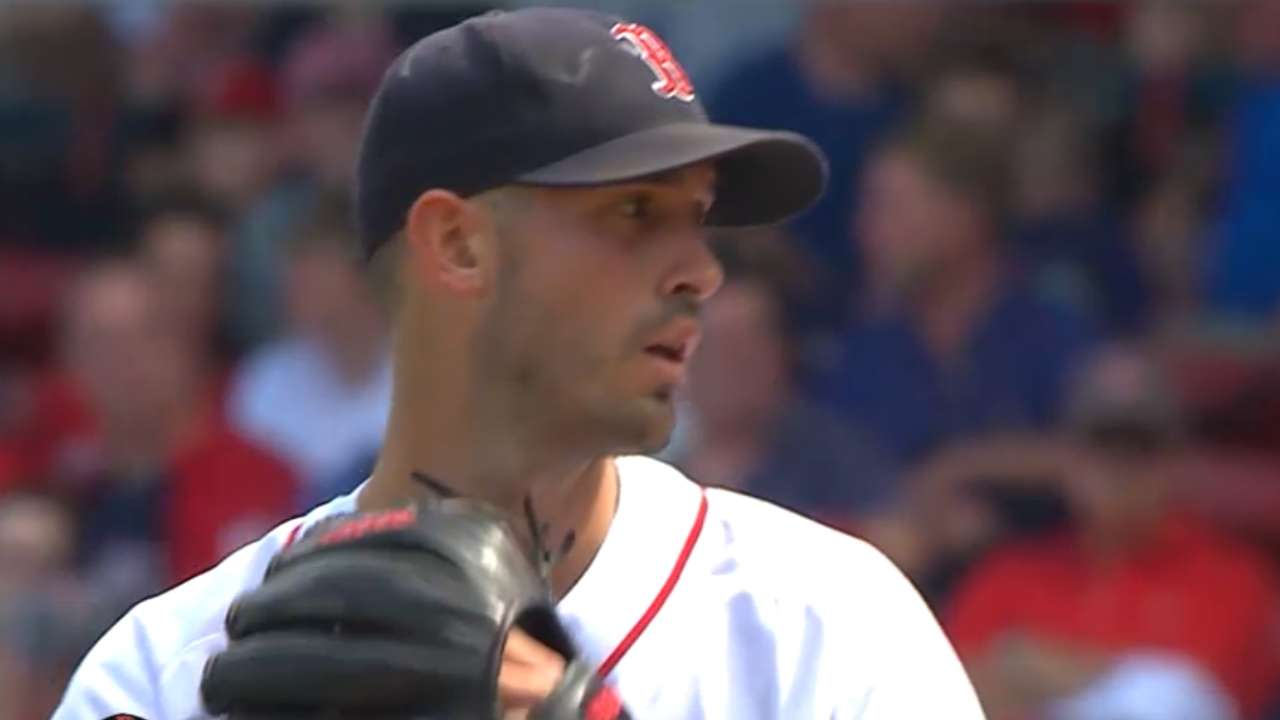 At the age of 27, Porcello turned into a stopper for a team that won 93 games en route to the AL East title.
"I think the consistency and quality of strikes and being able to do that game after game in tough situations that you encounter was key," Porcello said. "I was able to stay in my delivery and deliver consistent strikes and I was able to do that for the majority of the year this year."
On Nov. 16, Porcello won the AL Cy Young Award, and he was selected by his peers as the AL's Outstanding Pitcher in the Players Choice Awards on Nov. 9.
"I felt like I had the weapons this year and the command to get out just about any guy that I was going to encounter in any lineup," Porcello said recently.
What set Porcello apart was his consistency. His season was basically devoid of a slump.
In 27 of his 33 starts, Porcello allowed three earned runs or fewer. In nearly half of his starts -- 16 of them -- he permitted two earned runs or fewer. And on nine occasions, Porcello gave up one earned run or fewer.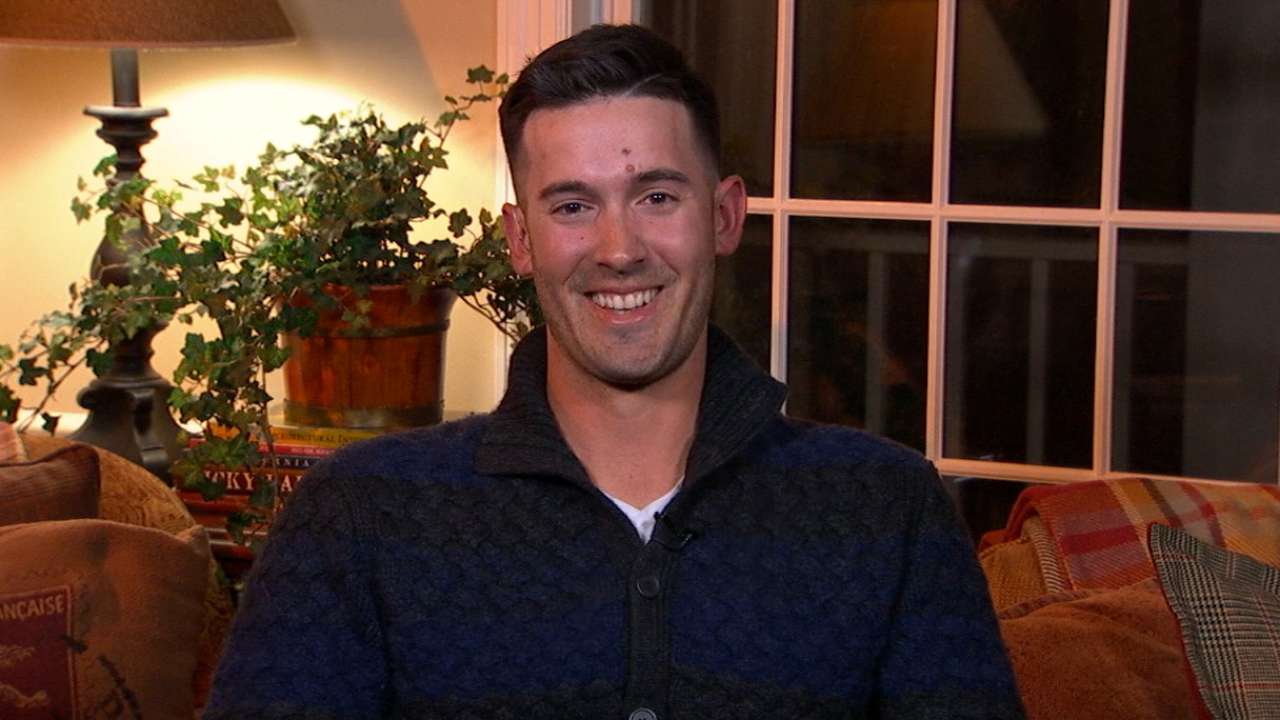 Porcello gave up as many as five earned runs just once. Even in that start, he lasted six innings against a tough Baltimore team.
Durability was another separator for Porcello. There were just three starts when he went fewer than six innings, and he didn't go fewer than five in any of those.
Porcello led the Majors with a 5.91 K/BB ratio.
"Really, the thing that I could control was limiting my walks and establishing strike one," Porcello said. "Plus varying eye levels, and a bunch of different things I tried to incorporate into my game plan this year."
When the pressure mounted for the pennant race, Porcello took his game to the next level. From July 29-Sept. 19, Porcello went 8-2 with a 2.34 ERA and had 11 straight starts of seven innings or more while allowing three earned runs or fewer. It matched Hall of Famers Pedro Martinez (2000) and Cy Young (1904) for the best such stretch in Red Sox history.
The Sox went 25-8 in Porcello's starts. The righty was 9-2 in 16 starts following a Red Sox loss.
Ian Browne has covered the Red Sox for MLB.com since 2002. Follow him on Twitter @IanMBrowne and Facebook. This story was not subject to the approval of Major League Baseball or its clubs.