Rays tender offers to all arbitration-eligible players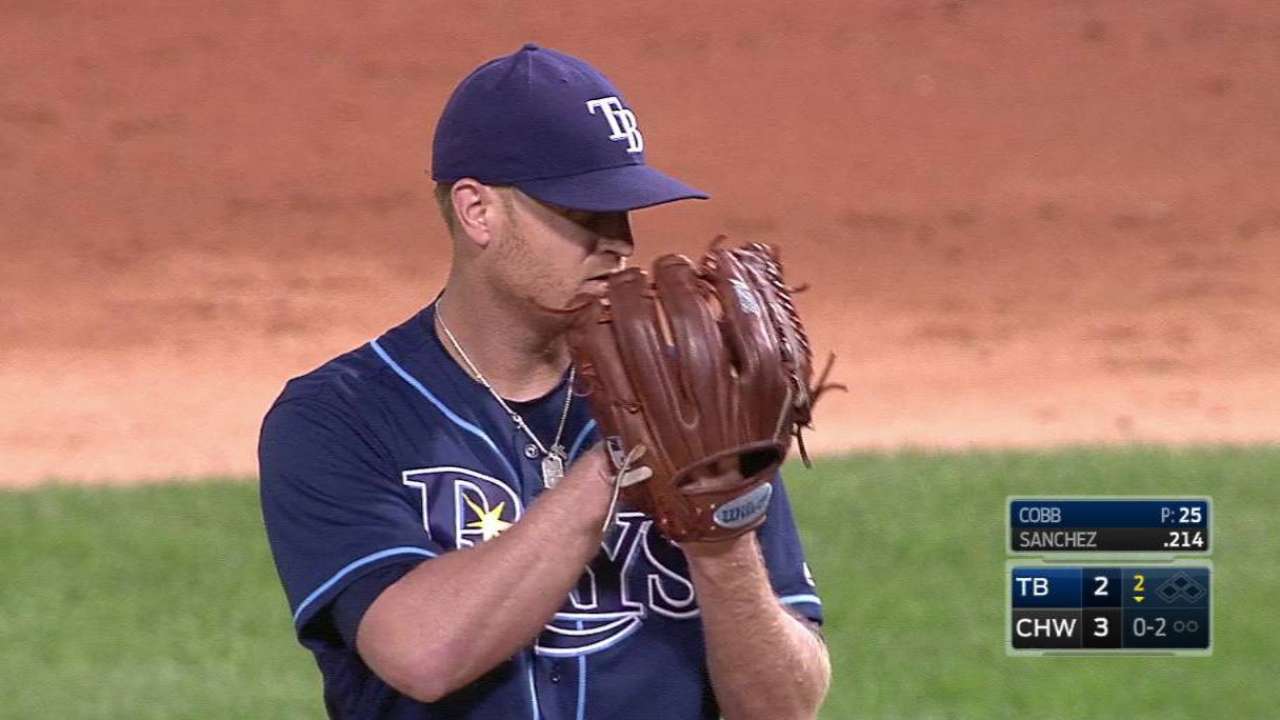 ST. PETERSBURG -- The Rays tendered contacts to all of their arbitration-eligible players before Major League Baseball's non-tender deadline passed Friday.
Non-tendered players would have become free agents.
Players tendered offers were right-hander Alex Cobb ($4 million salary in 2016), left-hander Drew Smyly ($3.75 million), right-hander Erasmo Ramirez ($2.37 million), shortstop Brad Miller ($527,000), right-hander Jake Odorizzi ($520,700), right-hander Brad Boxberger ($519,200), left-hander Xavier Cedeno ($524,000) and outfielder Corey Dickerson ($522,900).
Also tendered offers and qualifying for arbitration via Super Two status were infielder Tim Beckham ($514,500), right-hander Danny Farquhar ($527,600), outfielder Kevin Kiermaier ($514,400), and right-hander Chase Whitley ($524,525).
Players must have at least three years of MLB service time before they can be eligible for salary arbitration. To qualify for the Super Two designation, players must rank in the top 22 percent, in terms of service time, among those who have amassed between two and three years in the Majors. Typically, this applies to players who have two years and at least 130 days of service time, although the specific cutoff date varies on a year-to-year basis.
The Rays also tendered contracts to all unsigned players in the organization, except for infielder Ryan Brett.
Bill Chastain has covered the Rays for MLB.com since 2005. This story was not subject to the approval of Major League Baseball or its clubs.