Saladino working back to be stronger than before
Herniation cut short '16 season; offseason regimen has issue under control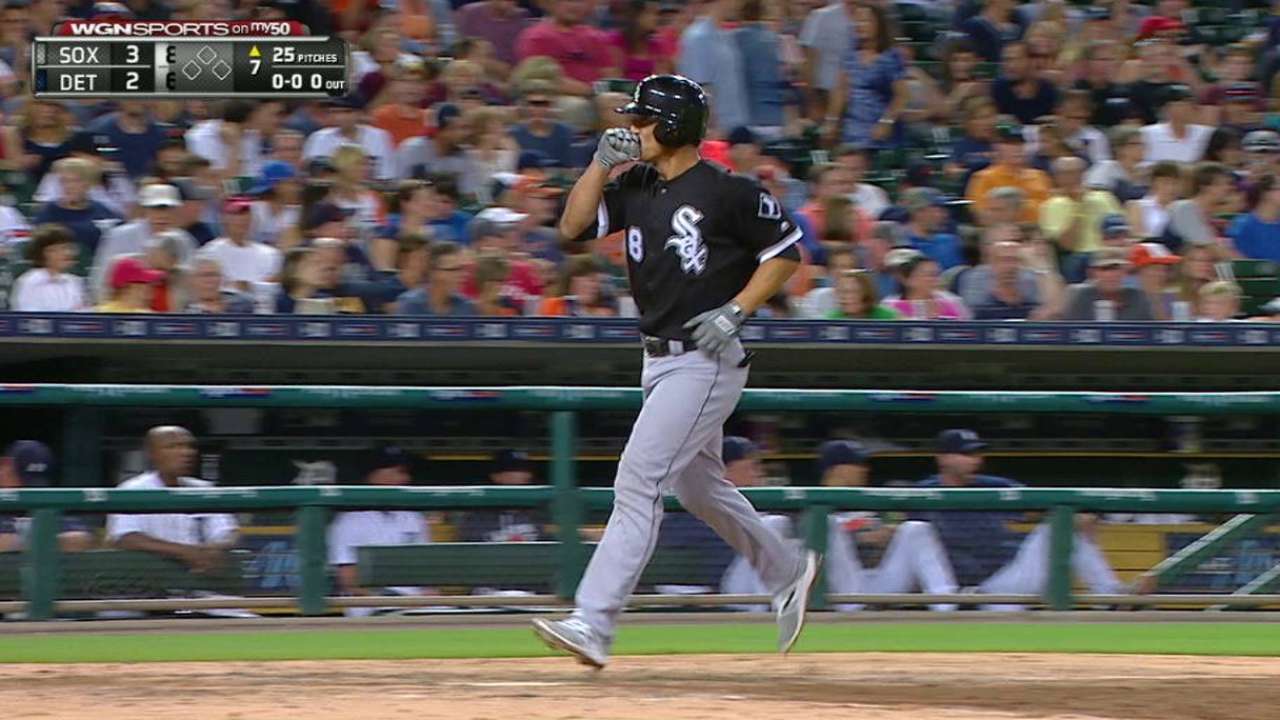 CHICAGO -- The main issue Tyler Saladino had to deal with during the final week of November was getting stuck in a massive traffic jam, a seemingly common problem for any California native.
As for the back problem -- a herniated disk L5 on his right side, to be precise -- that ended his strong 2016 season on Sept. 21, the 27-year-old White Sox infielder is not only without pain but also feeling confident the malady stands under control.
Saladino took three weeks off after the season doing nothing much but swimming. He then began an extensive physical therapy program at a place located in the Scripps Ranch community of San Diego about 10 minutes from his family's residence and recommended by White Sox head athletic trainer Herm Schneider.
"It actually has turned out to be the best-case scenario because they kind of have everything under one roof," said Saladino, who hit .282 over 93 games in 2016. "I'm able to see the physical therapist, and then they can use their expertise and communication skills with strength guys, and then there's also Pilates.
"There's chiropractic work. There's an acupuncturist involved with them as well. My back, I feel actually really good right now and strong and all that. I haven't had any symptoms. It's actually been the opposite. It has been feeling really good, knock on wood or whatever. It's been a good progression."
Hearing the word "herniation" concerning his back first gave Saladino pause for thought about a condition with the unfortunate potential to get worse. But an epidural during the season's final week helped immediately.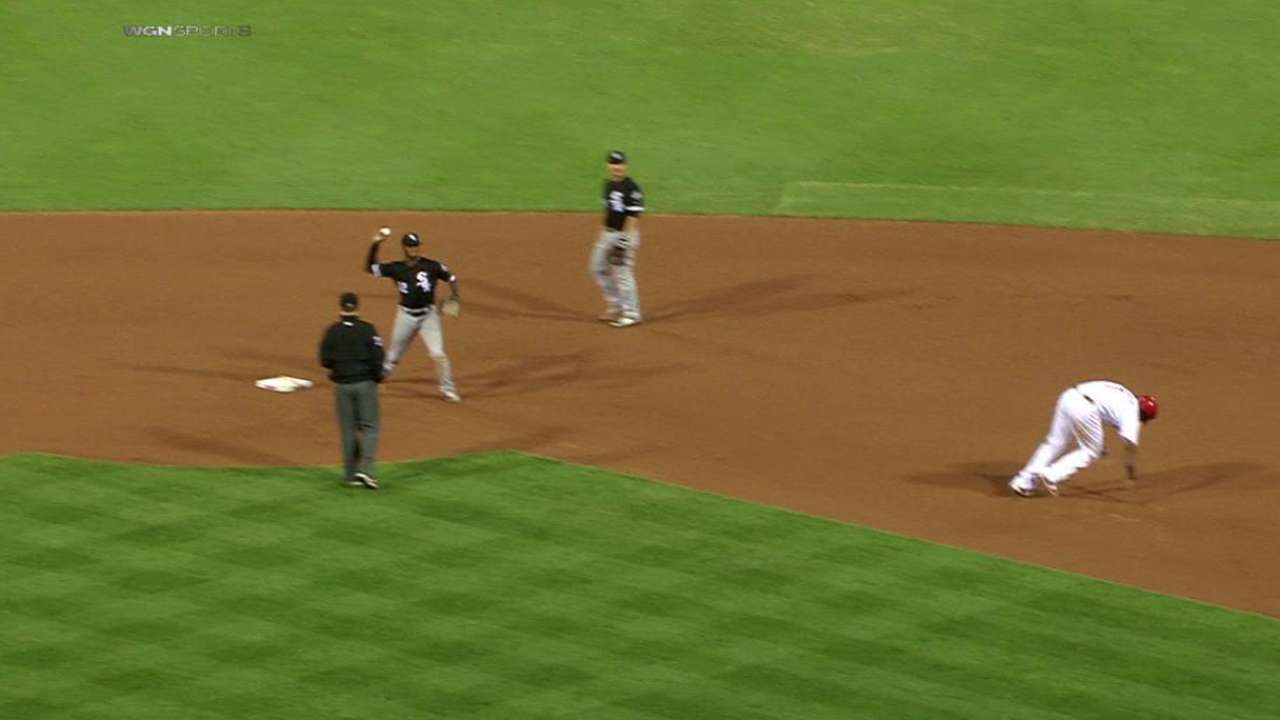 This current work has been informative beyond its positive effect on Saladino's body. As an example, doing a common exercise a little bit different targets all the little stabilizing muscles in the back that most people are not aware of.
"Only after the first week that my back was actually feeling strong," Saladino said, "with my posture and all the other things -- bending over, getting out of bed, all that stuff that kind of [stunk] at the end of the year -- I could actually feel really good, and I feel strong.
"Now after three weeks of that, I started doing some Pilates. I've never done it before, but the amount of core work that goes into that is … oh my goodness. The strengthening side of stuff right now has been going really well."
After taking part in a White Sox-themed trip to Puerto Vallarta, Mexico, this weekend, which also includes Jose Quintana, Harold Baines, Ron Kittle and numerous fans, Saladino wants to begin speed work improvement upon his return to the San Diego area. Saladino picked up 11 stolen bases last season but plans on raising that total for the good of the team.
"That can be a game changer," Saladino said. "I did some speed training my first offseason that actually … I never thought I could be fast because I've always been an average runner, but it did make a big difference.
"I've tried to keep up with that the best I can. Now, getting back into a full speed-training deal or what not, to get as fast as I possibly can, it's a way I can get those bags when needed at a more successful rate and more frequently than I have."
Scott Merkin has covered the White Sox for MLB.com since 2003. Read his blog, Merk's Works, follow him on Twitter @scottmerkin, on Facebook and listen to his podcast. This story was not subject to the approval of Major League Baseball or its clubs.