Padres not afraid to make splash at Winter Meetings
San Diego has to plug holes in rotation, bullpen, shortstop, outfield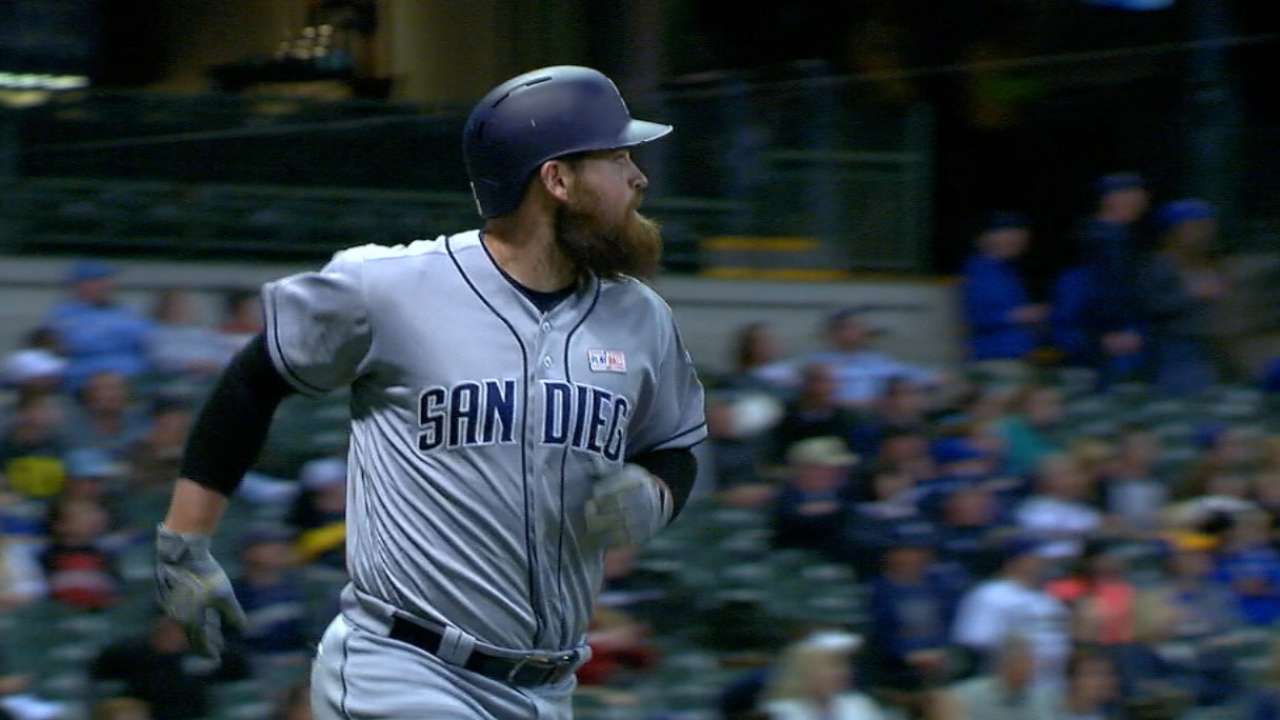 SAN DIEGO -- The Padres certainly aren't the only team looking for rotation help in a thin free-agent starting-pitching market.
But with the Winter Meetings less than a week away, general manager A.J. Preller figures to be busier than most in his pursuit of pitching.
Preller is on record saying, "We want to sign as many starters as possible," this offseason. And there's also a very good chance the Padres look to the trade market for pitching.
"We're going to look at every area on the starting-pitching front," Preller said earlier this month. "I think we're going to look to the free-agent market -- probably not the high-dollar guys or anything like that -- but it's probably going to be mid-tier guys that we hope are arrow-up.
"And we're going to look at the trade market for sure. We're going to look at the six-year free-agent market. We're going to look at every possible way that we can to try and fill our rotation."
MLB.com and MLB Network will have wall-to-wall coverage of the 2016 Winter Meetings from the Gaylord National Resort & Convention Center outside Washington, D.C. Fans can watch live streaming of all news conferences and manager availability on MLB.com, including the Rule 5 Draft on Dec. 8 at 6 a.m. PT.
Preller is no stranger to making a splash at the annual Hot Stove extravaganza. In his first offseason as GM, Preller laid the groundwork to acquire outfielders Justin Upton and Matt Kemp. Last year, he flipped Jedd Gyorko for Jon Jay and finalized the trade with the A's that netted the Padres Drew Pomeranz and Jabari Blash.
This offseason, however, the Padres have been unusually quiet on the transactions front. Six free agents came off the books after the season, and they have holes to plug in the rotation, in the bullpen, at shortstop and potentially in the outfield as well.
There's also the glaring lack of veteran presence on the Padres' current 40-man roster, with 29-year-old Ryan Buchter the team's oldest player. Ideally, Preller would like to go after a few players who could contribute on the field and as teachers -- a la Jay. But don't expect the Padres to merely sign veterans for the sake of signing veterans.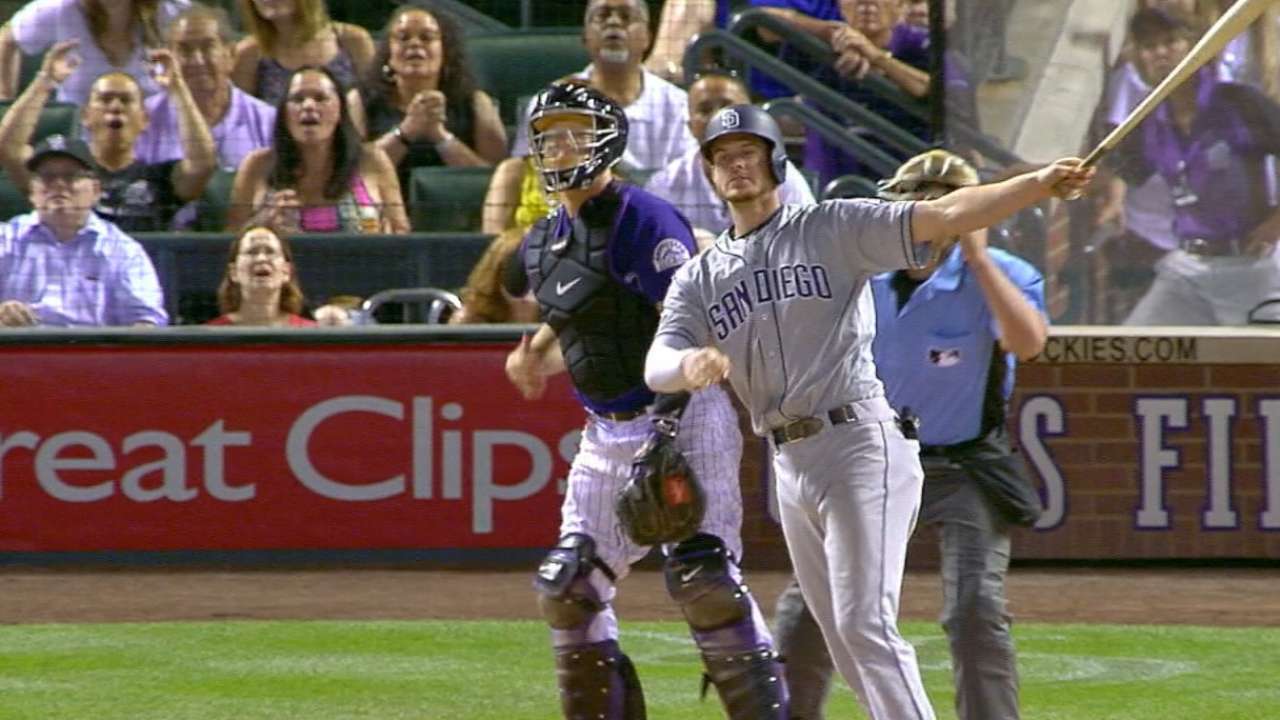 "It's got to be the right piece," Preller said. "The one thing [manager] Andy [Green] and the coaching staff have made apparent to me is that they want talent. They want to develop some guys at the big league level. They [want] to find out about some of these guys."
No doubt the Padres' recent youth movement is an exciting development. But there are still a number of holes to fill -- and to do so, San Diego will need to trade value to gain value.
Third baseman Yangervis Solarte has been speculated as a trade candidate after a very productive season. The emergence of Ryan Schimpf, who can also play third base, might mitigate the potential loss of Solarte.
There's also the possibility the Padres deal one of their young outfielders (though top-hitting prospects Manuel Margot and Hunter Renfroe are probably off the table). In the bullpen, lefties Brad Hand and Buchter have also received interest.
While it has been a quiet offseason thus far, things could get busy very quickly with the Winter Meetings looming.
AJ Cassavell covers the Padres for MLB.com. Follow him on Twitter @ajcassavell. This story was not subject to the approval of Major League Baseball or its clubs.