Inbox: What will Padres' starting 5 look like?
Beat reporter AJ Cassavell answers fans' questions
Nearly two months into the offseason, the critical questions surrounding the Padres still center around starting pitching. The market is thin, but the Friars remain committed to bringing a few arms on board.
With pitching as the focus of many of your inquiries, here are the answers to some of your most pressing Padres questions.
• Submit a question to the Padres Inbox
Can I get your prediction on the starting five?
-- George, Oceanside, Calif.
You can make the case that not a single pitcher on staff is a lock for the Opening Day rotation right now, especially with Tyson Ross and Jarred Cosart coming off surgery. Cosart (right elbow) should be good to go by the start of Spring Training, while Ross (right shoulder) is hopeful to return by Opening Day.
That said, Luis Perdomo and Christian Friedrich are probably the best bets to return to the rotation in 2017. Both showed some serious upside in '16 -- especially Perdomo -- and should have spots on the season-opening roster. The Padres have also professed their desire to sign multiple free-agent pitchers -- which was addressed in last week's Inbox. Let's use two rotation spots on Major League-caliber free agents. (Clayton Richard, anyone?)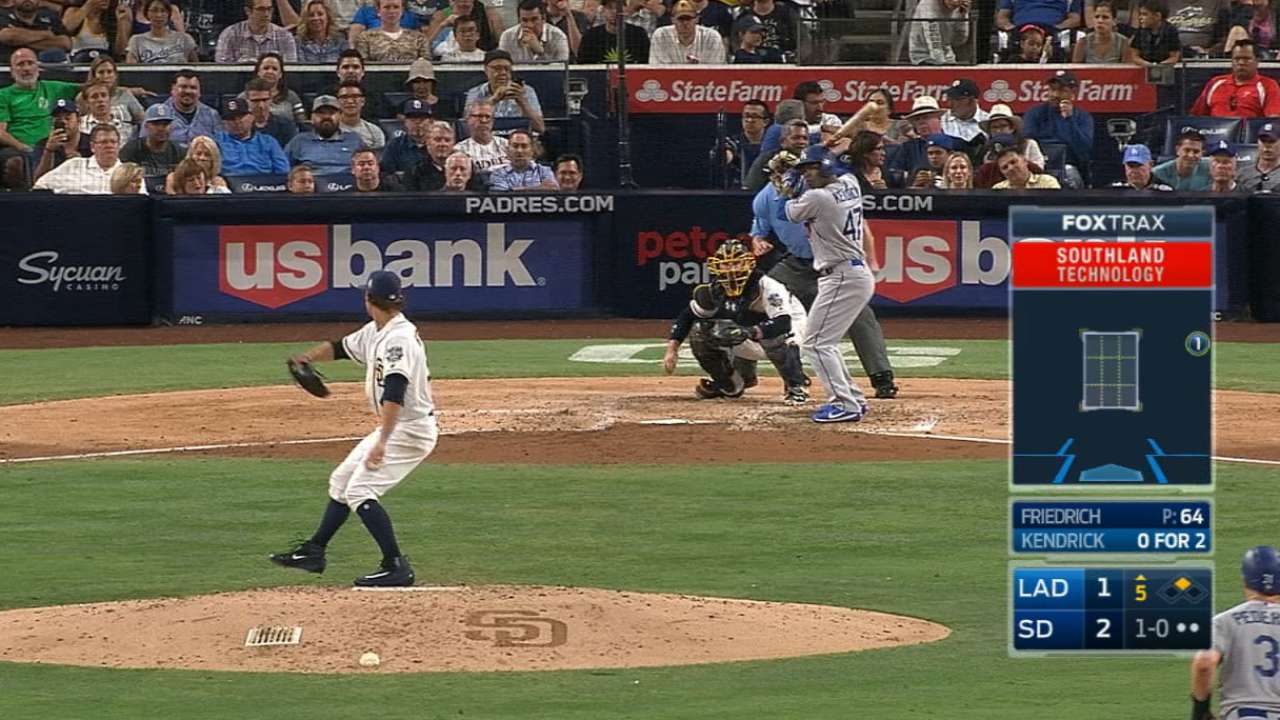 If Ross is healthy, he gets the last available spot. If not, we've got a nice competition on our hands for the No. 5 starter role, featuring Cosart, Cesar Vargas, Paul Clemens and any fringe free agents brought on board.
There's also a pair of intriguing Minor League options, which brings us to our next question ...
What are the odds that Dinelson Lamet makes the starting rotation out of Spring Training?
-- James A., San Diego
Let's throw fellow right-hander Walker Lockett -- who was recently added to the 40-man roster -- into this discussion, as well. General manager A.J. Preller has plans to let them compete for roster spots this spring. When I asked Preller if he felt they were ready to take that step, he grinned and said, "I guess we'll find out in February."
Lamet and Lockett each jumped from Class A to Triple-A in 2016. They're the two starting-pitching prospects who appear most ready to take the next step in '17. That said, if Lamet or Lockett were to win a roster spot out of camp, it would probably be in the bullpen. The Padres could then limit their workload, while still allowing them to develop against big league hitters. It would take a dominant spring for Lockett and/or Lamet to crack the Opening Day rotation.
With three second basemen potentially ready, who is the odd man out for trade or Triple-A?
-- Brent, Imperial Beach, Calif.
Assuming a return to full health for Cory Spangenberg, the Padres have a nice problem on their hands at second base. Both Spangenberg and Ryan Schimpf have proven themselves to be very capable big league second basemen, and Carlos Asuaje spent all of 2016 knocking on the door before getting a callup in September.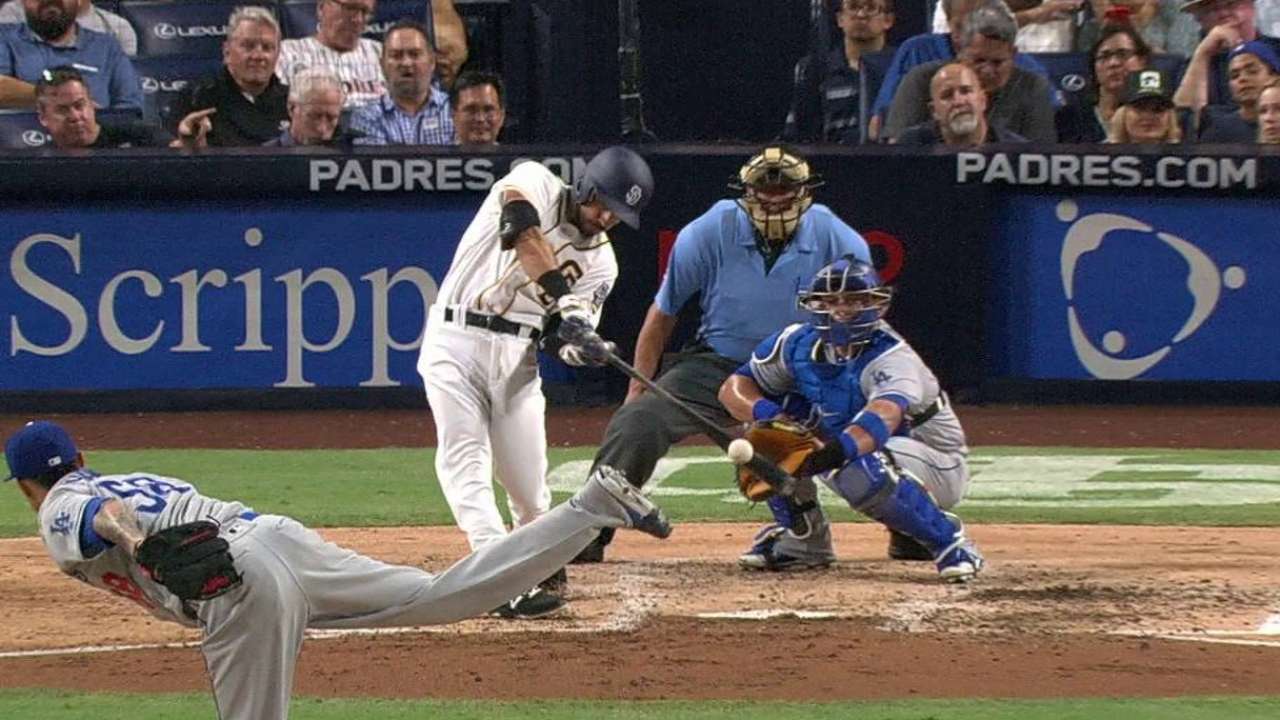 If one of the three starts the season at Triple-A, you can bet it'll be Asuaje. As for the trade portion of the question: I'll say none of the above. It's far more likely the club deals third baseman Yangervis Solarte, moving Schimpf across the diamond.
Still, it's premature to assume a trade. The Padres are just fine with three big league-caliber second baseman -- especially given Spangenberg's injury history and Schimpf's brief success at the Major League level. Depth is never a bad thing.
Is the front office comfortable going into 2017 with Schimpf at third base? A Solarte trade seems inevitable, and Spangenberg/Asuaje at second base works.
-- Tommy W., San Diego
I've seen this sentiment going around, and I'm not so sure a Solarte trade is as "inevitable" as you might think -- at least not during this offseason. He's their second-best hitter and an important presence in the clubhouse. If Preller isn't blown away by an offer, Solarte will still be a very appealing trade chip at the non-waiver Trade Deadline.
As for Schimpf's ability to handle third base: Some would make the argument -- myself included -- that Schimpf is better defensively at third than second. Given the lack of other options at the hot corner, the Padres would be just fine with Schimpf anchoring the position. If, however, they opt to stick with Solarte, the Friars want all three of their current second-base options to clean up their defense.
Will Preller deal Derek Norris regardless of the return -- or lack thereof?
-- Chris H., San Diego
Norris -- presumably the backup to catcher Austin Hedges entering 2017 -- is under team control through '18, and right now his value is probably as low as it's been. He's coming off a woeful campaign in which he batted .186/.255/.328, and -- regardless of your opinion on Norris' skill set -- he's undoubtedly a better player than those numbers indicate.
With that in mind, if the Padres don't find value in a trade offer, they're content to hang on to Norris. They proved as much when they kept him at the Deadline last summer.
What kind of offer would it take for Preller and Co. to part ways with Norris? Don't expect a top-tier prospect or a Major League-ready talent. But if the Padres were to receive a couple of fringe prospects with upside, they'd probably be happy to exchange Norris for a chance to develop those youngsters.
AJ Cassavell covers the Padres for MLB.com. Follow him on Twitter @ajcassavell. This story was not subject to the approval of Major League Baseball or its clubs.