Gray valuable piece for A's ahead of Meetings
Club keeping options open while seeking outfield help for 2017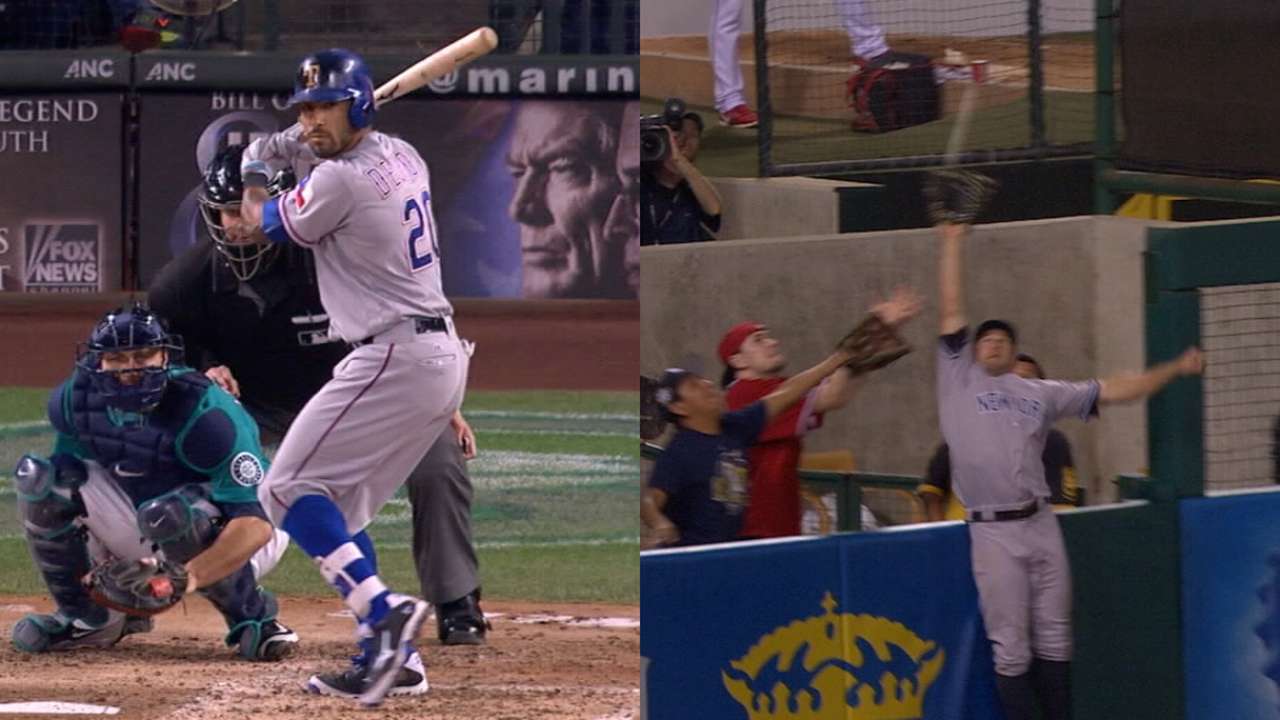 OAKLAND -- When new A's president Dave Kaval acquainted himself with the media earlier this month, he didn't shy away from revealing his favorite Oakland player.
"I love Sonny Gray," Kaval said.
The feeling is mutual, not just within the organization but outside of it, which makes for quite the conundrum this offseason. Do the A's pull the trigger and deal Gray, their top trade chip, or keep him? It should make for one of the better storylines at next week's Winter Meetings.
MLB.com and MLB Network will have wall-to-wall coverage of the 2016 Winter Meetings from the Gaylord National Resort & Convention Center outside Washington, D.C. Fans can watch live streaming of all news conferences and manager availability on MLB.com, including the Rule 5 Draft on Dec. 8 at 6 a.m. PT.
Gray, 27, is under club control for three more seasons, but the A's are likely to be tempted by aggressive packages from teams navigating through a weak free-agent market. Gray struggled to the tune of a 5.69 ERA in a 2016 season that included two disabled list stints, but he was an American League Cy Young Award finalist in '15 and is still considered to be among the top pitchers in the game.
The A's, then, if convinced that his year was something of an anomaly, could hang on to Gray at least for several more months and hope his value rises ahead of the non-waiver Trade Deadline. But there's always the possibility it decreases, adding another wrinkle to the conversation.
To this point, the A's have limited their activity this offseason, making just one notable trade: veteran Danny Valencia was sent to Seattle in exchange for a right-handed pitching prospect. Moving forward, outfield help remains the No. 1 priority, as they look to continue building around a core of young players.
Considering the team's budget restraints -- Kaval wouldn't commit to increased spending -- it's unclear whether the A's would be able to reel in an experienced outfielder via free agency. Top options Ian Desmond, Dexter Fowler and Carlos Beltran, among others, figure to be too pricey for these A's, who could filter their search to a second tier that includes former Athletics Rajai Davis and Brandon Moss.
Kaval, whose arrival was announced in conjunction with the news that Lew Wolff was stepping down as managing partner in favor of John Fisher, will oversee the overall budget, but he noted several times that executive vice president Billy Beane remains in charge of all baseball decisions.
Beane and Co. are expected to expand their search for roster additions this winter to pitching, as they seek a veteran arm to help stabilize an exciting but youthful rotation.
"We're going to sit down and make sure we have the necessary investments to put the best possible team on the field," Kaval said.
Jane Lee has covered the A's for MLB.com since 2010. Follow her on Twitter @JaneMLB. This story was not subject to the approval of Major League Baseball or its clubs.