Dodgers value trades over signings at Winter Meetings
Los Angeles must decide on future of Jansen, Turner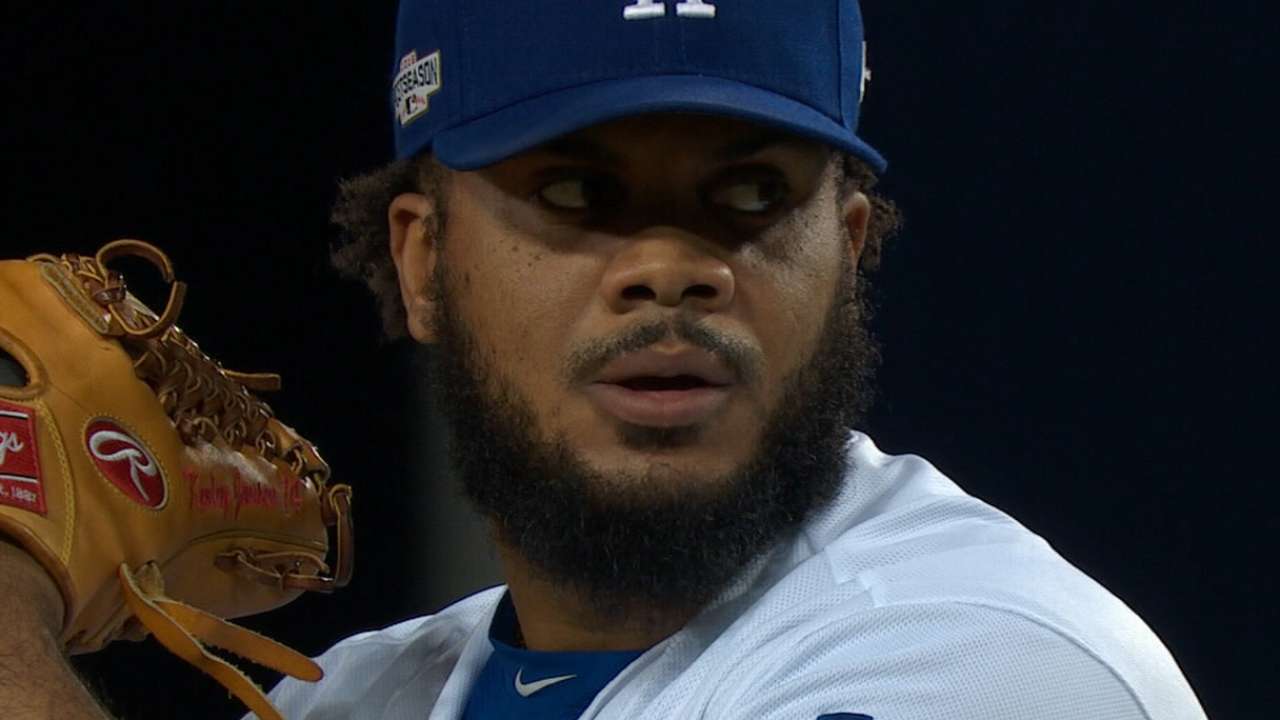 LOS ANGELES -- With two previous offseasons from which to judge, the Dodgers' front office heads into next week's Winter Meetings preferring trade creativity to expensive and splashy free-agent signings.
The Dodgers' priorities for the Winter Meetings are obvious: Free agents Kenley Jansen and Justin Turner need to be re-signed or replaced at closer and third base, respectively. Same goes for setup man Joe Blanton, starting pitcher Rich Hill and second baseman Chase Utley. Right fielder Josh Reddick (Astros) and right-hander Jesse Chavez (Angels) have already signed elsewhere, while J.P. Howell is unsigned.
MLB.com and MLB Network will have wall-to-wall coverage of the 2016 Winter Meetings from the Gaylord National Resort & Convention Center outside Washington, D.C. Fans can watch live streaming of all news conferences and manager availability on MLB.com, including the Rule 5 Draft on Dec. 8 at 6 a.m. PT.
So far, the offseason has been relatively quiet. Carlos Ruiz was traded to the Mariners for left-handed reliever Vidal Nuno, so Austin Barnes becomes the backup catcher. Los Angeles dealt Howie Kendrick to Philadelphia for right-handed bat Darin Ruf and Minor League infielder Darnell Sweeney.
If the Dodgers have a chip to dangle, it's most likely outfielder Yasiel Puig, who was nearly traded for Ryan Braun over the summer. General manager Farhan Zaidi, though, said Puig is in the club's plans since returning from a Minor League demotion.
Last offseason marked the departure of free-agent starter Zack Greinke, perhaps foreshadowing the fates of Jansen and Turner, as no serious effort was made to re-sign either of them during the season, when the Dodgers had exclusive negotiating rights.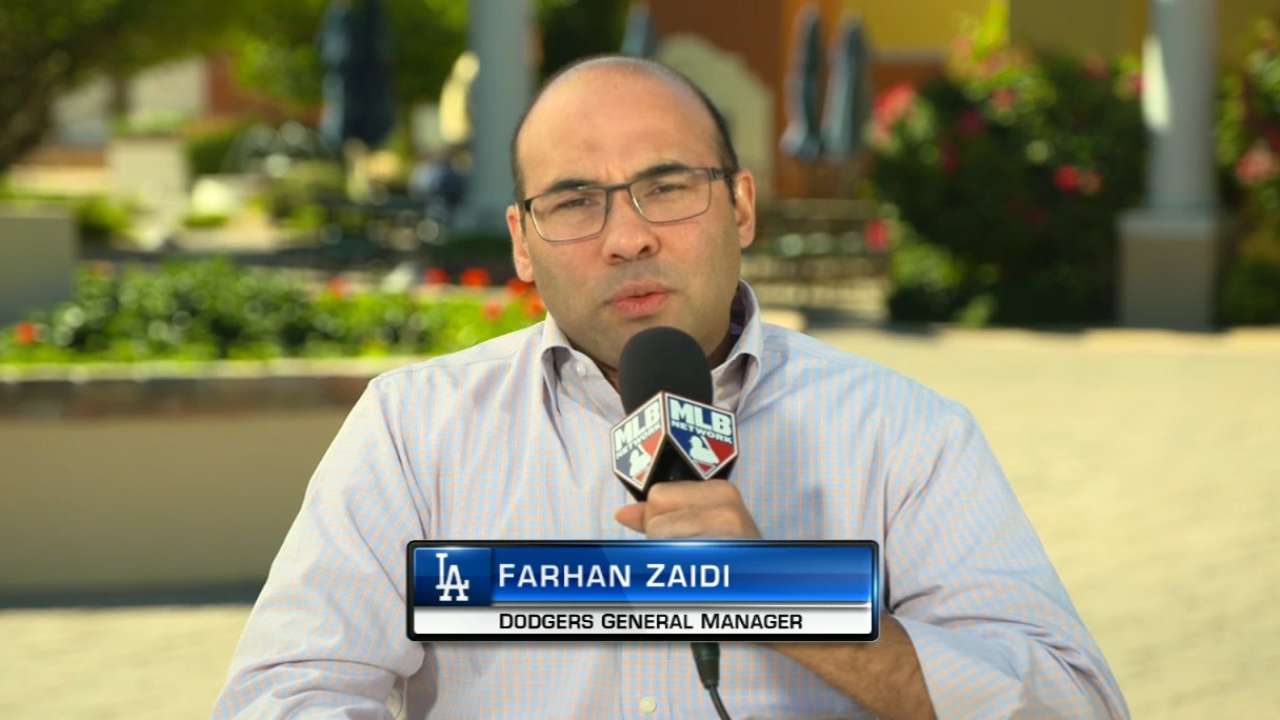 Rather, president of baseball operations Andrew Friedman has said rich free-agent signings produce headlines but not necessarily title parades. He has filled offseason holes mostly through trades, sometimes with multiple teams, like the ones that brought Yasmani Grandal to catch and Kendrick to play second base.
The biggest free-agent contract Friedman has signed for the Dodgers is the four-year, $48 million deal for Brandon McCarthy, who immediately needed Tommy John surgery. After pitcher Hisashi Iwakuma failed a physical, the Dodgers changed Japanese free-agent targets and replaced Greinke with Kenta Maeda, whose incentive-laden contract paid him handsomely for a strong rookie year (he finished third in NL Rookie of the Year Award voting).
Friedman last year also lined up a trade for Aroldis Chapman, who appealed to the club because he would be a free agent after the 2016 season. But the Dodgers pulled the plug on the deal when media reports revealed that the closer was the subject of a domestic violence charge.
Ultimately, Chapman became a Cub and a World Series champion. He and Mark Melancon are closer options along with Jansen, although any of the three would command the kind of financial guarantee Friedman has not shown a willingness to make. There are no similar free-agent options at third base with the offensive firepower to replace Turner at any price.
More to the point, the Dodgers are in a youth movement, remaining competitive while "injecting good, young players" onto the roster, Friedman has said. The payroll dipped from a record $291 million in 2015 to about $270 million this year and will probably be less in '17.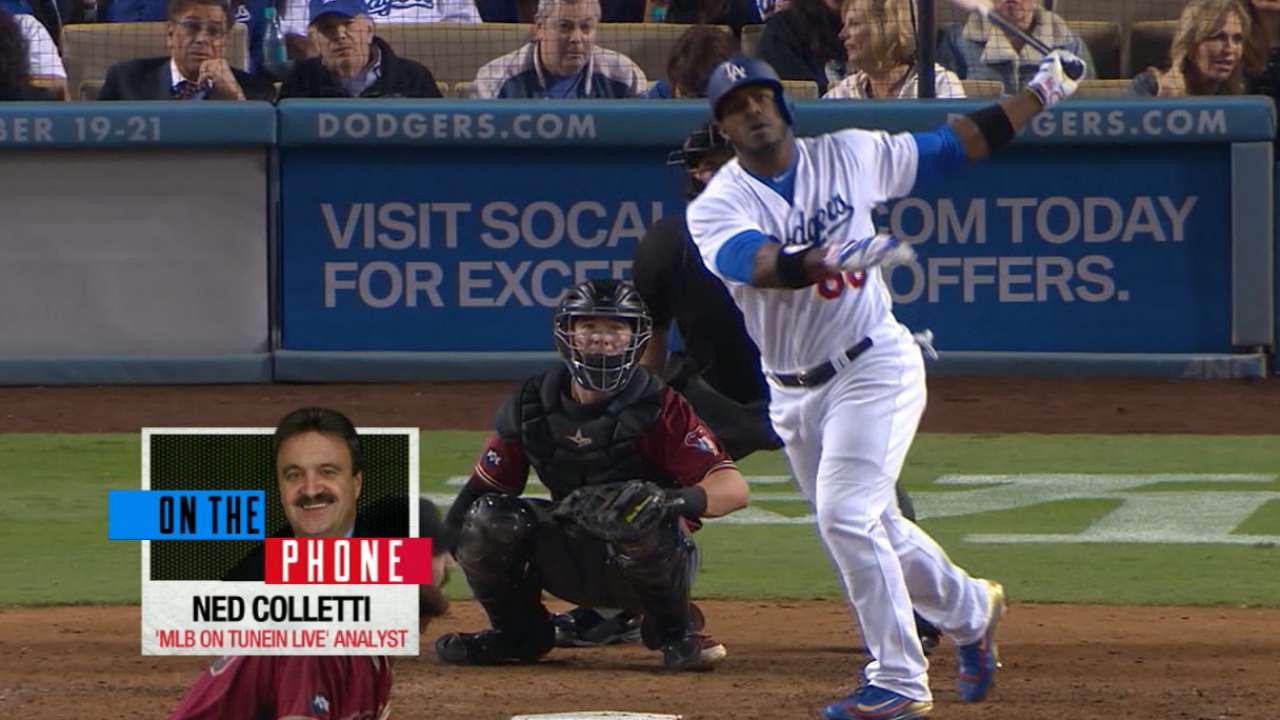 While it's unrealistic to expect a Corey Seager to show up every year, management wants to continue developing players like Seager, Joc Pederson and Julio Urias through the farm system rather than moving them for every expensive star on the trade block.
So the attempted rental of Chapman last offseason might be more instructive. Players entering the final guaranteed season of their contract -- like infielders Logan Forsythe, Ian Kinsler, Todd Frazier or closer Craig Kimbrel -- could hit the trade radar.
Meanwhile, top prospects Cody Bellinger, Jose De Leon, Alex Verdugo, Willie Calhoun and Yadier Alvarez are more likely to follow the path of Seager, Pederson and Urias to Los Angeles than to be dealt for bigger names and salaries.
Ken Gurnick has covered the Dodgers for MLB.com since 2001. This story was not subject to the approval of Major League Baseball or its clubs.