Cards look to address OF needs at Meetings
Event could jump-start free-agent, trade markets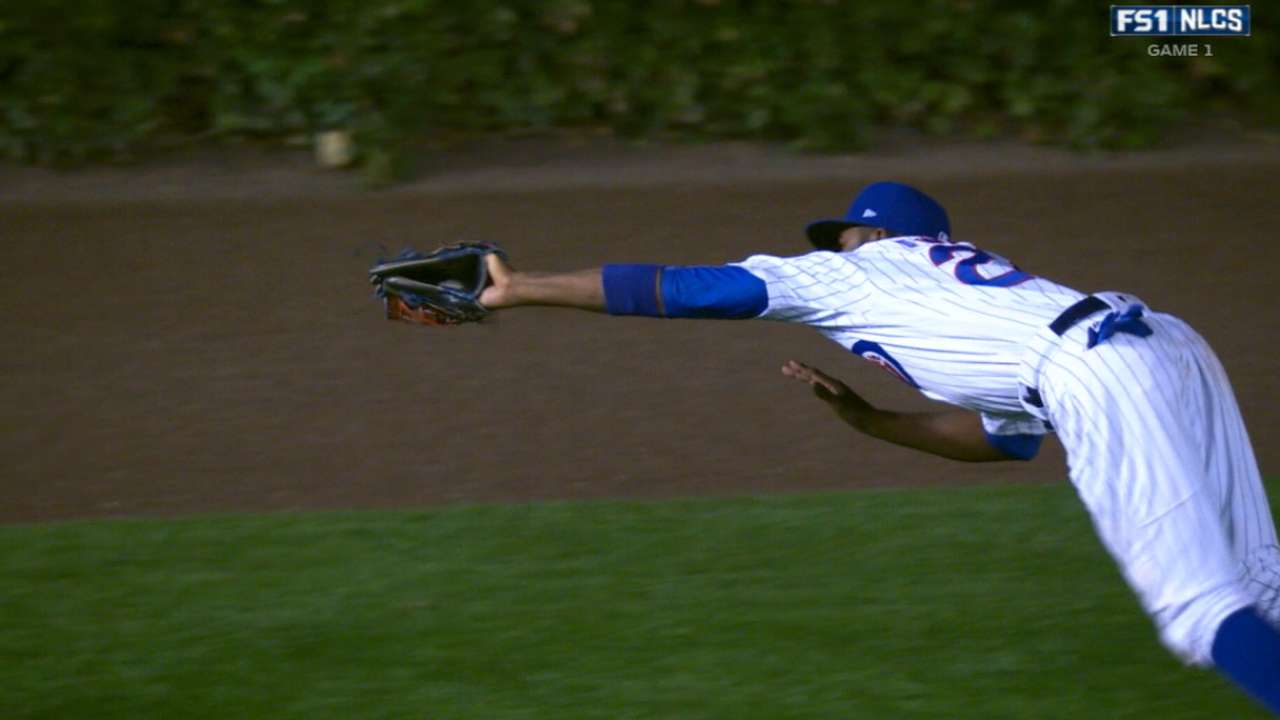 ST. LOUIS -- Having already secured his desired relief help with the pre-Thanksgiving signing of lefty Brett Cecil, Cardinals general manager John Mozeliak can now fully turn his attention toward addressing St. Louis' other pressing offseason need -- finding another outfielder.
The outfield market had been slow to crystallize until Yoenis Cespedes re-signed with the Mets on Tuesday. Uncertainty surrounding the soon-to-expire Collective Bargaining Agreement and the dearth of impact outfielders on the free-agent market likely contributed to that early inactivity.
But the annual Winter Meetings could yield results in the free-agent and trade markets, particularly if a new CBA is agreed upon beforehand.
MLB.com and MLB Network will have wall-to-wall coverage of the 2016 Winter Meetings from the Gaylord National Resort & Convention Center outside Washington, D.C. Fans can watch live streaming of all news conferences and manager availability on MLB.com, including the Rule 5 Draft on Dec. 8 at 8 a.m. CT.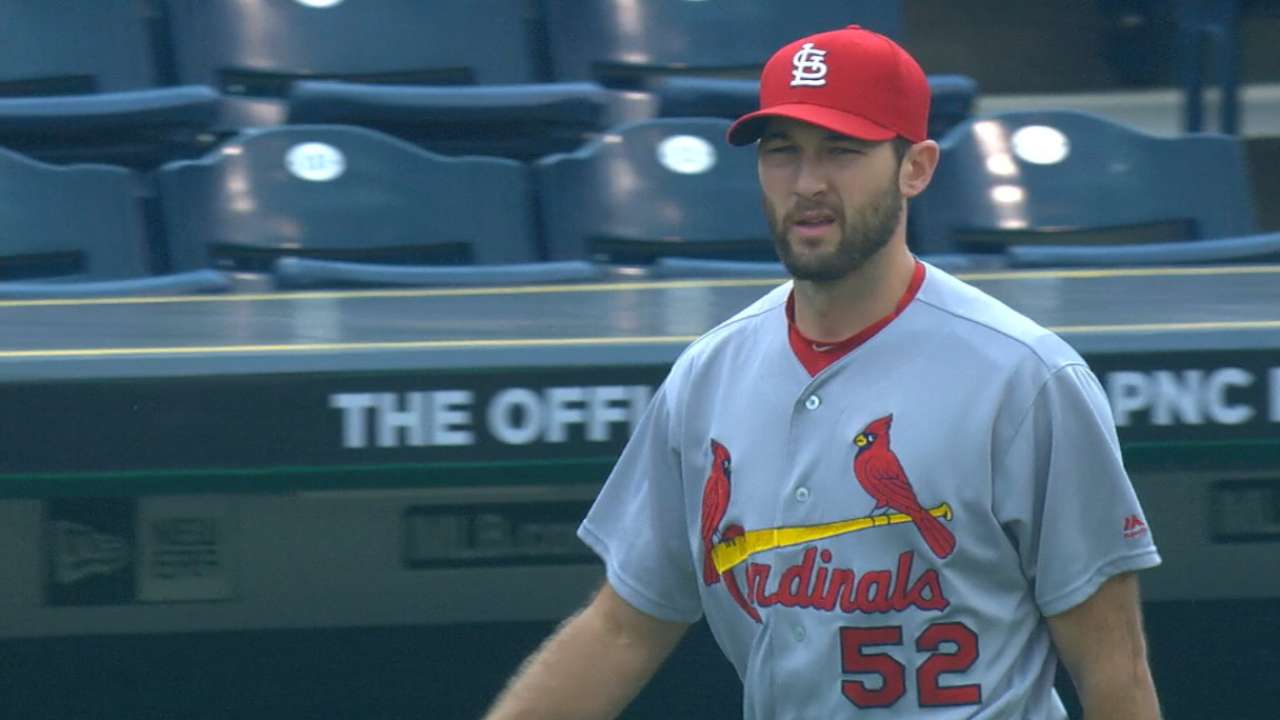 Unless the Cardinals strike big this week, they'll arrive at the Winter Meetings still seeking an outfielder. The free-agent market is thin in options after Dexter Fowler, so there's a high likelihood that Mozeliak will turn to the trade market to find a fit.
St. Louis' ideal scenario would be to find a defensively above-average outfielder who could take over in center. That would allow Randal Grichuk to slide to left, where he would be a better defensive fit. However, Mozeliak is not opposed to adding a left fielder and leaving Grichuk in center if that presents a better overall look.
What's imperative, though, is that the Cards add someone. With Matt Holliday and Brandon Moss now free agents and Jeremy Hazelbaker lost on waivers, St. Louis is thin in outfield help.
By turning to the free-agent market to add a reliever, the Cardinals were able to hold on to all of their potential trade pieces. The club is especially well-stocked with starting pitchers, so that could be an area of depth from which the Cards look to deal.
While St. Louis will carefully calculate the talent acquisition cost in any trade, it does have the financial flexibility to take on significant salary. The club saved $17 million by declining Holliday's option and cleared another $11.75 million off its books when Moss and Jordan Walden joined the free-agent pool. Even after giving Cecil the largest contract for a reliever in franchise history, the Cardinals have dollars to spend.
Keep in mind that the Cards are only one year removed from making offers to both Jason Heyward and David Price that, had one been accepted, would have represented the most lucrative in team history. Some of that money was later reallocated to Mike Leake, who signed a five-year, $80 million deal in December 2015, but the Cardinals' willingness to go bigger and bolder in the free-agent market revealed the wealth of funds available if the return is right.
Whenever it is that the Cardinals do act next, they'll have to also clear space on their 40-man roster, which is currently at capacity.
Jenifer Langosch has covered the Cardinals for MLB.com since 2012, and previously covered the Pirates from 2007-11. Read her blog, follow her on Twitter, like her Facebook page and listen to her podcast. This story was not subject to the approval of Major League Baseball or its clubs.