Winter Meetings will keep Blue Jays busy
Club has several roster openings, but may not make big splash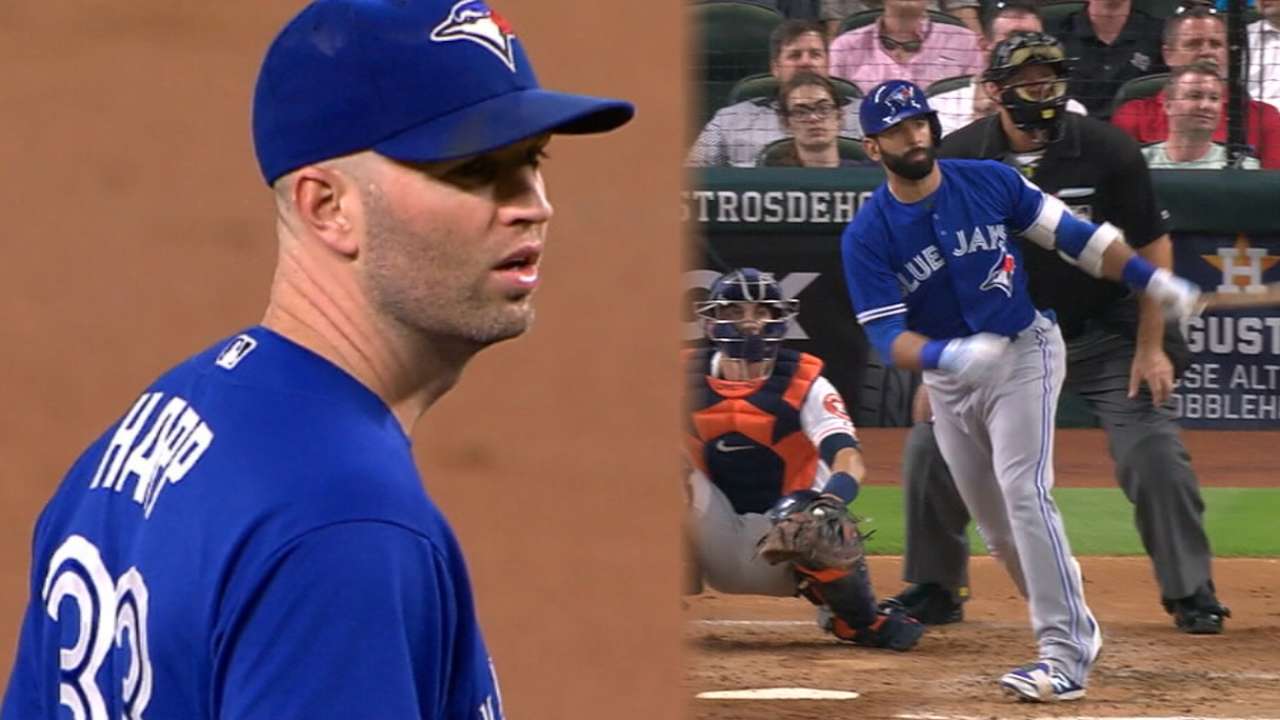 TORONTO -- The Blue Jays typically don't make a lot of moves during Major League Baseball's annual Winter Meetings, but there's a good chance that will change this year. With so much work left to do, it kind of has to happen.
Mark Shapiro, Ross Atkins and the rest of Toronto's front office will descend upon the Washington, D.C. area at the end of this week with a lengthy shopping list. Two corner outfielders, a backup catcher, at least two or three relievers and possibly a first baseman, to name a few.
MLB.com and MLB Network will have wall-to-wall coverage of the 2016 Winter Meetings from the Gaylord National Resort & Convention Center outside Washington, D.C., starting next Monday. Fans can watch live streaming of all news conferences and manager availability on MLB.com, including the Rule 5 Draft on Dec. 8 at 9 a.m. ET.
Toronto has been linked to just about everyone possible this offseason, and that speculation should only increase when front-office executives and agents all gather under the same roof. The attention is a byproduct of a team coming off its second straight American League Championship Series appearance, and with nine free agents -- including two of the game's best in sluggers Edwin Encarnacion and Jose Bautista -- it's not going away any time soon.
"There's a lot of different ways to score runs," Atkins recently said when asked about possibly replacing the production of Encarnacion and Bautista. "We were very dependent on [the home run] last year and we may be again ... but there's doubles and triples and walks and less strikeouts, oftentimes with guys who don't hit as many home runs.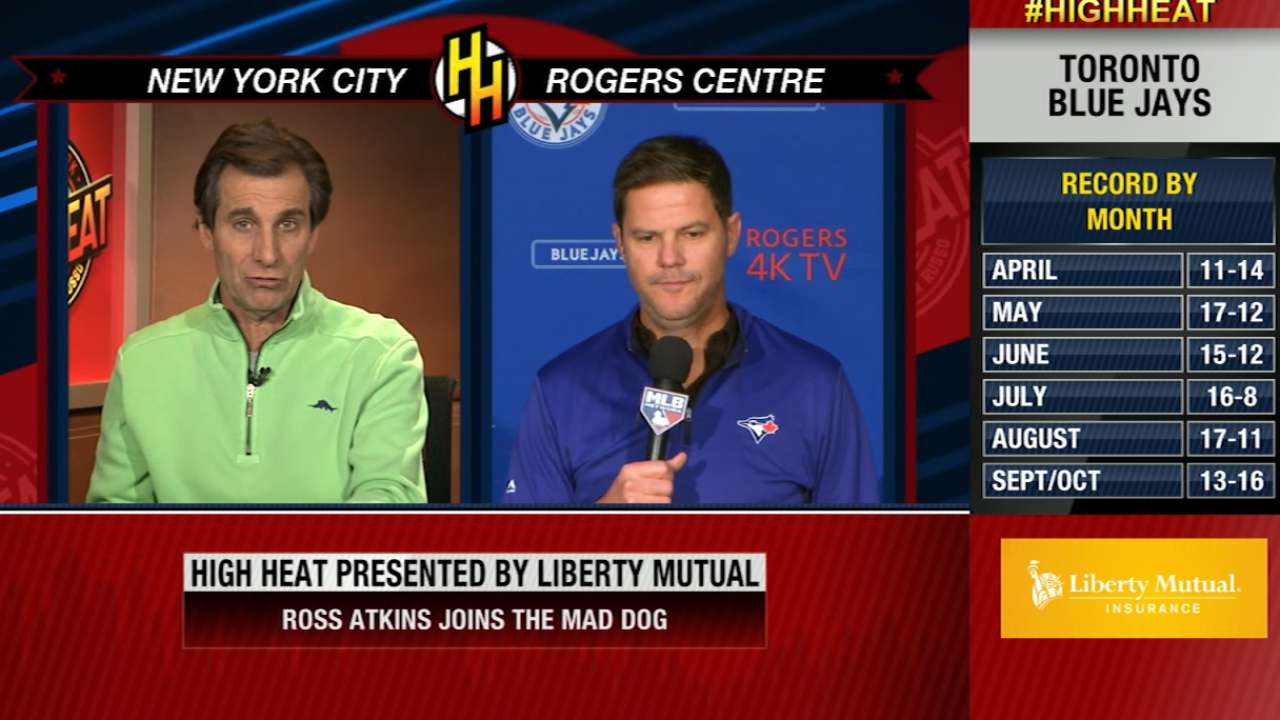 "We're looking to score as many runs and prevent as many as possible. Another piece to the equation is if a guy is a better defender and hitting less home runs. All that matters is that we win. So we're going to try to put the best possible team on the field that helps us score more and prevent less."
If nothing else, the next week and a half should provide some clarity on Encarnacion's future. When Toronto signed free agent Kendrys Morales to a three-year deal, Encarnacion's Blue Jays tenure seemed all but officially over. That's still the most probable outcome, but the sides have remained in touch and there's an outside chance talks could be revisited next week.
Encarnacion may not sign in the near future, but the steps that Atkins takes should indicate whether he is clinging to any hope of bringing back the veteran slugger. If the writing is on the wall, Toronto could look to explore a trade for White Sox slugger Jose Abreu or reach out to free agents Mike Napoli or Steve Pearce.
In the outfield, there have been no shortage of rumors. Dexter Fowler and Ian Desmond are perfect fits, but might be too pricey. A case could be made for former Blue Jay Eric Thames, who has spent the past three years playing in Korea. According to reports out of New York, Toronto still has interest in Mets outfielder Jay Bruce, while other trade targets could include Colorado's Charlie Blackmon or Carlos Gonzalez.
"We are going to be aggressive in trying to fill one or two pieces to our outfield depending on what's available," Atkins said. "We have several needs, but we are extremely active in trade discussions and free-agent discussions. I feel pretty good about some of our internal options. But little by little this offseason, we will do everything we can to build the best possible team, and the outfield is certainly a need for us."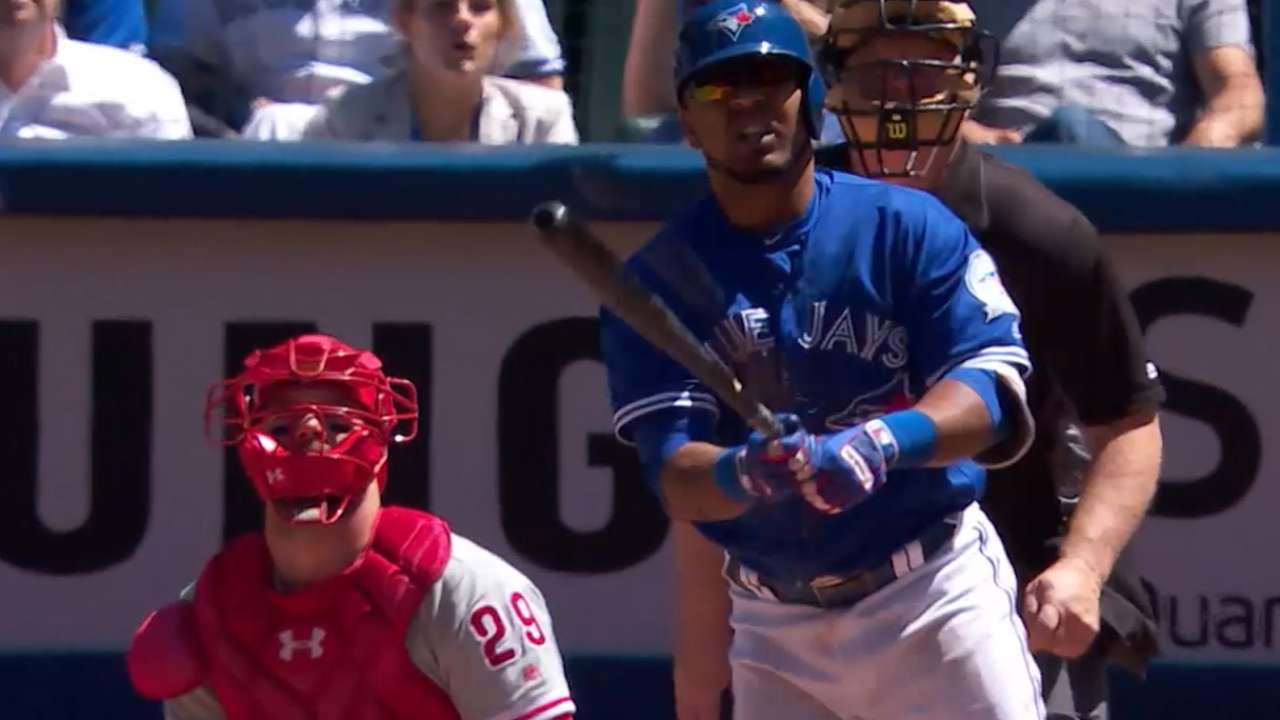 Toronto is in the process of overhauling its Minor League system, so blockbuster deals involving prospects should not be expected. The Blue Jays would be best served by spending a bit more money and doing most of their work through free agency while maintaining their prospect capital. Another possibility is working out a trade similar to the one Toronto made for Francisco Liriano, where the club takes on salary for an underperforming -- but high ceiling -- player.
The Blue Jays have 10 players under guaranteed contracts next year for approximately $120 million. That number does not include prospect Lourdes Gurriel, who recently signed a seven-year deal worth $22 million, but is expected to begin the season in the Minors. It also does not include the arbitration figures for Darwin Barney, Ezequiel Carrera and Aaron Loup.
Toronto's payroll in 2016 was approximately $140 million, and that number is going up, but by exactly how much remains unknown. We'll find out soon.
"It does feel slightly slower than most offseasons ... but you never know how one move can impact another," Atkins said. "Not much has happened to date, but there could be a couple of trades or a couple of free-agent acquisitions that could speed things up."
Gregor Chisholm has covered the Blue Jays for MLB.com since 2011. Follow him on Twitter @gregorMLB and Facebook, and listen to his podcast. This story was not subject to the approval of Major League Baseball or its clubs.