MLB.com Columnist
Jonathan Mayo
10 intriguing names for the Rule 5 Draft
The 2016 Winter Meetings officially begin in a week. While what happens in terms of free agent signings or trades remains a mystery, there is at least one certainty: The four-day event concludes with the annual Rule 5 Draft on Thursday morning in National Harbor, Md.
MLB.com and MLB Network will have wall-to-wall coverage of the 2016 Winter Meetings from the Gaylord National Resort & Convention Center outside Washington, D.C. Fans can catch live streaming of all news conferences and manager availability on MLB.com, as well as the Rule 5 Draft on Thursday at 9 a.m. ET.
Rule 5 Draft order
A team can only select a player if it has space on its 40-man roster.
1. Twins
2. Reds
3. Padres
4. Rays
5. Braves
6. A's
7. D-backs
8. Phillies
9. Brewers
10. Angels
11. Rockies
12. White Sox
13. Pirates
14. Marlins
15. Royals
16. Astros
17. Yankees
18. Mariners
19. Cardinals
20. Tigers
21. Giants
22. Mets
23. Orioles
24. Blue Jays
25. Dodgers
26. Red Sox
27. Indians
28. Nationals
29. Rangers
30. Cubs
All 30 teams made 40-man roster decisions by Nov. 18, giving them ample time to examine who is eligible to be taken in the Rule 5 and if they feel anyone is worthy of a selection.
Players who first signed at age 18 had to be added to 40-man rosters within five seasons or they become eligible to be drafted by other organizations through the Rule 5 process. Players signed at 19 years or older have to be protected within four seasons. Clubs pay $100,000 to select a player in the Major League phase of the Rule 5 Draft. If that player doesn't stay on the 25-man roster for the full season, he must be offered back to his former team for $50,000.
For this year, that means an international or high school Draft pick signed in 2012 -- assuming he was 18 or younger as of June 5 of that year -- has to be protected. A college player taken in the 2013 Draft is in the same position.
Many who were up for protection are on team Top 30 prospects lists, a total of 144 to be exact. There were 84 who were added to rosters, thus protecting them. Any of the remaining 60 could hear their name called on Dec. 8 and get a chance to stick on a 25-man roster.
Of the 16 players taken in the Major League phase a year ago, 10 saw big league time for the team that acquired them. Among those were right-hander Matt Bowman, who was a reliable cog in the Cardinals' bullpen, (3.46 ERA, 1.17 WHIP in 67 2/3 innings) and Joe Biagini, who posted a 3.06 ERA in 60 regular season appearances for the Blue Jays then went on to pitch 7 1/3 scoreless frames in six postseason games, with a 0.55 WHIP and .120 average against.
There undoubtedly will be more Major League contributors taken on Dec. 8. There is still a ways to go for teams to make decisions, making it a bit tough to figure out who the most likely draftees will be. But using that list of 60 Top 30 prospects as a guide, here are 10 intriguing names -- a pitching-heavy list in alphabetical order since arms tend to be the hottest commodity in the Rule 5 -- to keep an eye out for:
Osvaldo Abreu, SS/2B, Nationals' No. 19: Abreu didn't have a great year in the Carolina League, but he's a middle infielder who has experience at both shortstop and second and has good tools, most notably his plus speed.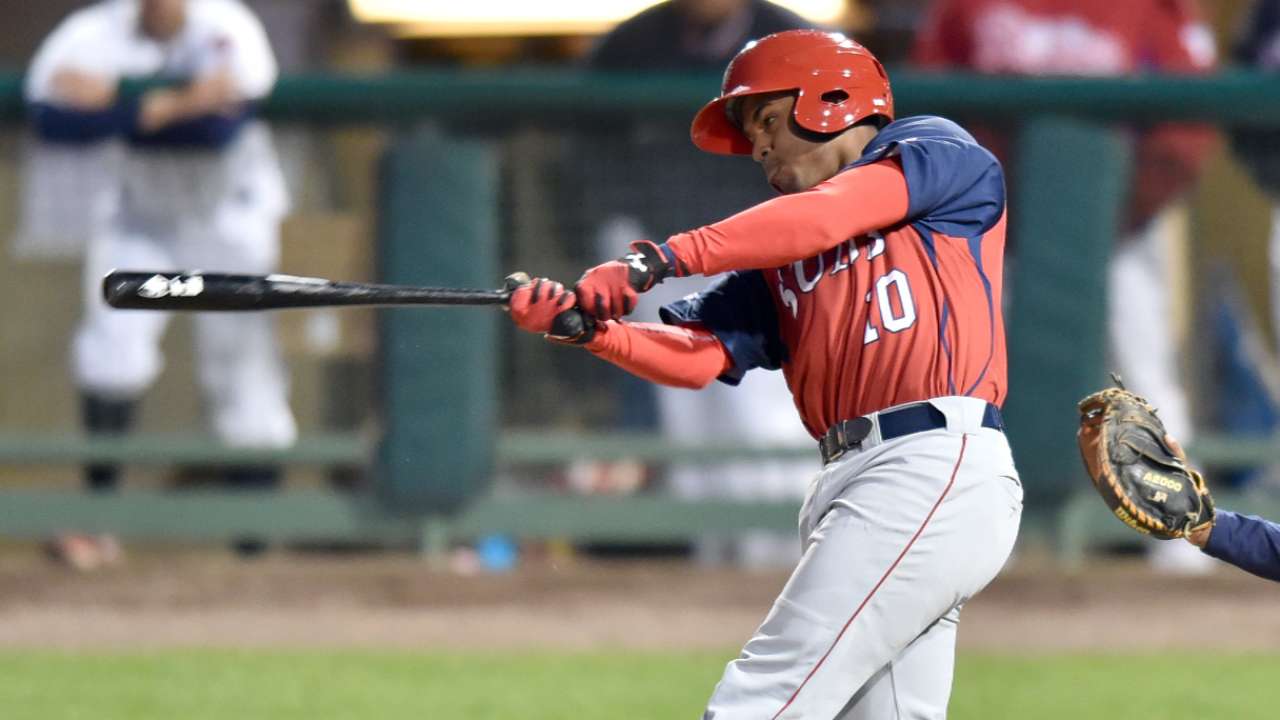 Calten Daal, SS, Reds' No. 20: A shoulder strain interrupted his Double-A season, but he did hit .310 in 40 Southern League games. He also has seen time on both sides of second base, has shown a good feel to hit throughout his career and runs well.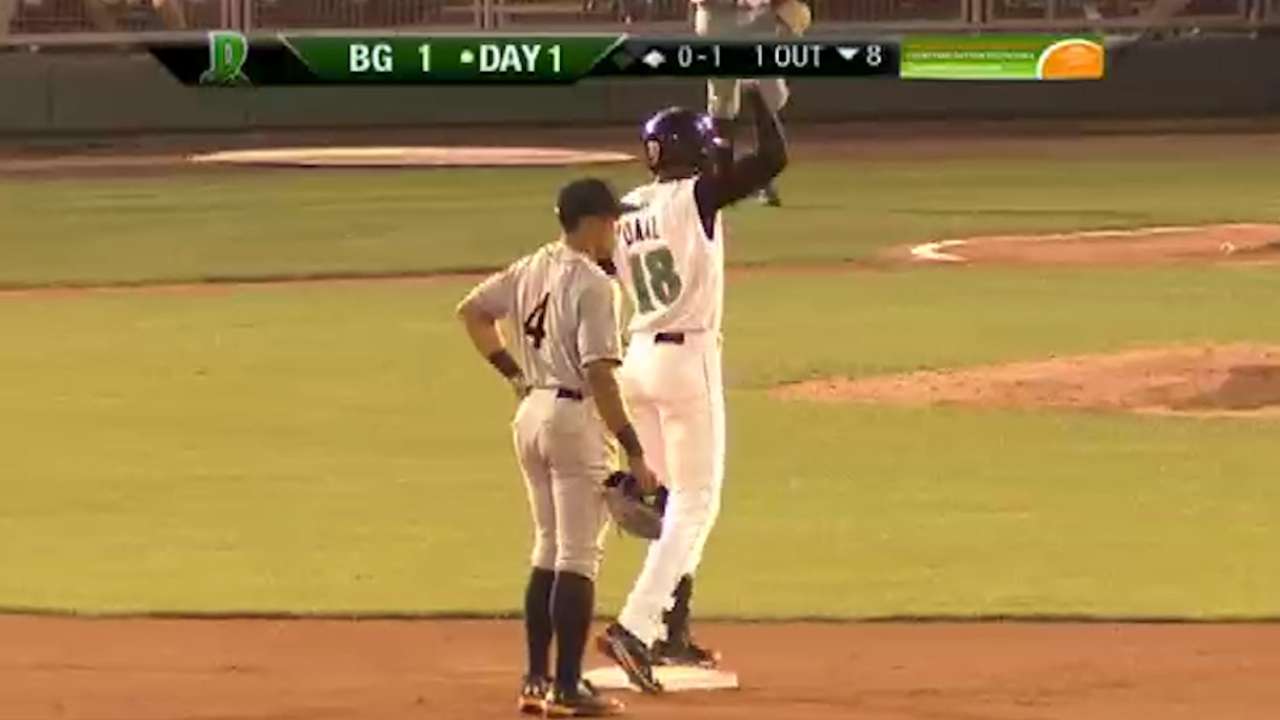 Daniel Gibson, LHP, D-backs' No. 28: Command has been the biggest thing holding Gibson back, as he's walked 3.9 per nine in his career (4.5 last year). But he's also struck out 9.1 per nine and teams might not want to look past the upper-90s fastball from the left side.
Jordan Guerrero, LHP, White Sox No. 10: Guerrero has been a workhorse the last two years, throwing a combined 285 innings. He spent all of 2016 in Double-A, so he could fill a spot in a depleted rotation or teams may want to see what his cutting fastball looks like coming out of the bullpen.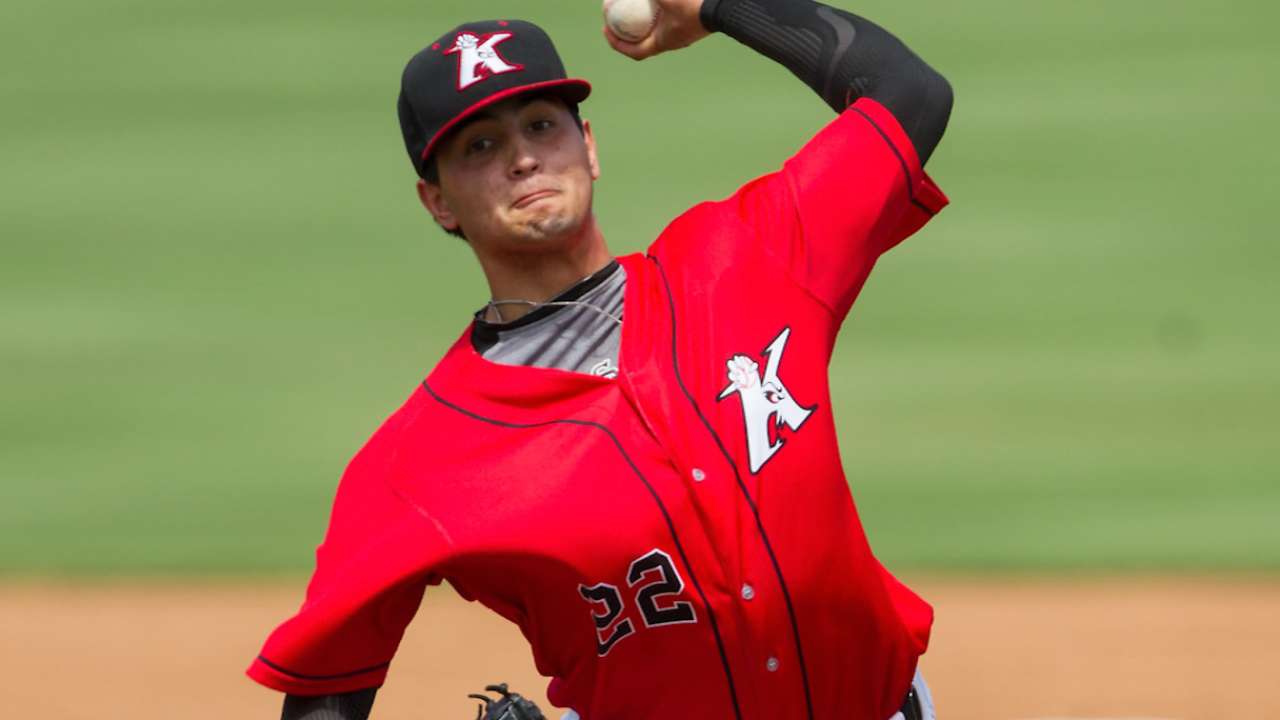 Eric Jagielo, 3B/1B, Reds' No. 25: It was a rough season for the former first-rounder, his first with the Reds after coming over in the Aroldis Chapman trade, so it might be unlikely for him to be taken. But he does have considerable raw power from the left side and can play both infield corners.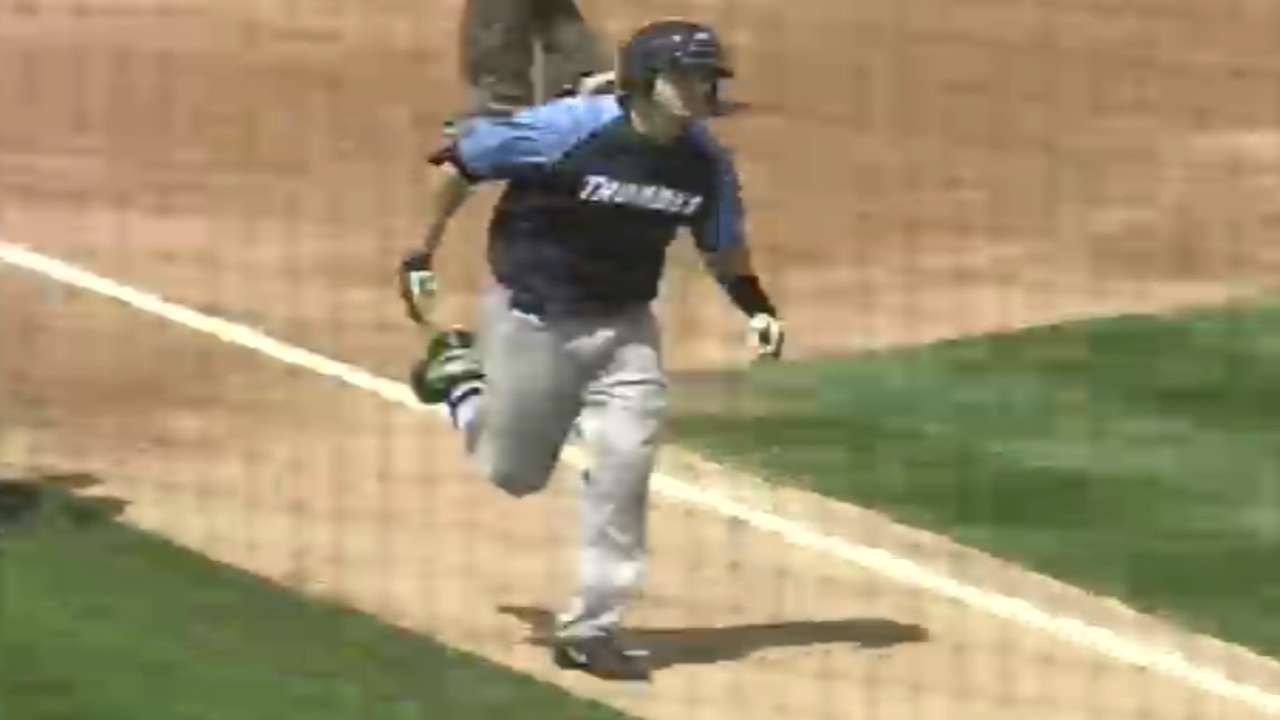 Corey Littrell, LHP, Cardinals' No. 29: The 2016 season was Littrell's first as a full-time reliever and he pitched his way from Double-A to Triple-A. Even if his overall numbers didn't look great in the Pacific Coast League, one stat will stand out: his .171 batting average against vs. left-handed hitters (followed up by a .056 BAA vs. LHH in the Arizona Fall League).
Jose Paulino, LHP, Cubs' No. 29: This may seem like a long-shot, since Paulino reached full-season ball for the first time in 2016. But teams sometimes like to roll the dice on young arms in the Rule 5, and a lefty with a live fastball and potential for a plus slider might be worth the gamble.
Nellie Rodriguez, 1B, Indians' No. 23: A player limited to first base only might not seem like a logical Rule 5 choice, but Ji-Man Choi was taken a year ago and saw big league time. Rodriguez has 20-plus homers in each of the last three Minor League seasons. He strikes out a lot, but also draws walks.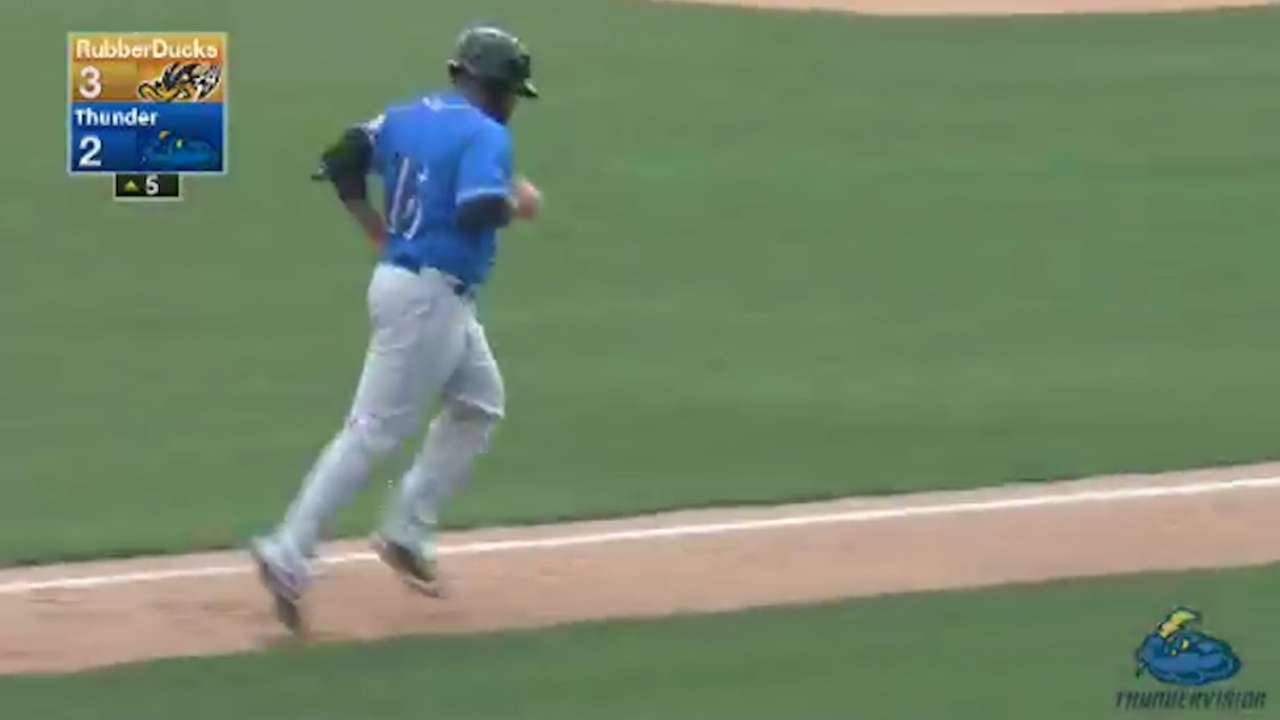 Aaron Slegers, RHP, Twins' No. 28: Coming off a solid Double-A season, Slegers' size (6-foot-10) and his ability to induce groundball outs could entice several teams, either as a back-end starter or even as a middle reliever.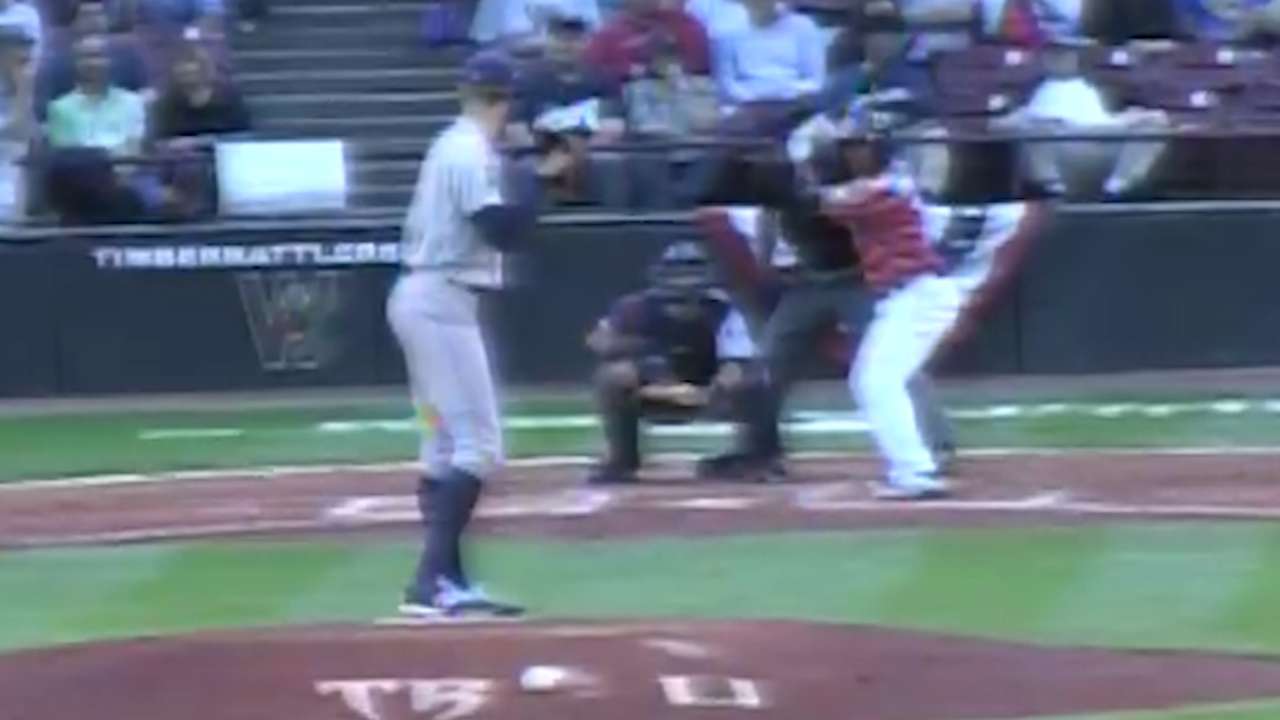 Kevin Ziomek, LHP, Tigers' No. 11: The fact Ziomek missed most of the 2016 season following surgery due to thoracic outlet syndrome is likely to scare away most, but his polish -- he can throw four pitches for strikes from the left side -- might be a skillset a team might want to take a look at, perhaps in a relief role.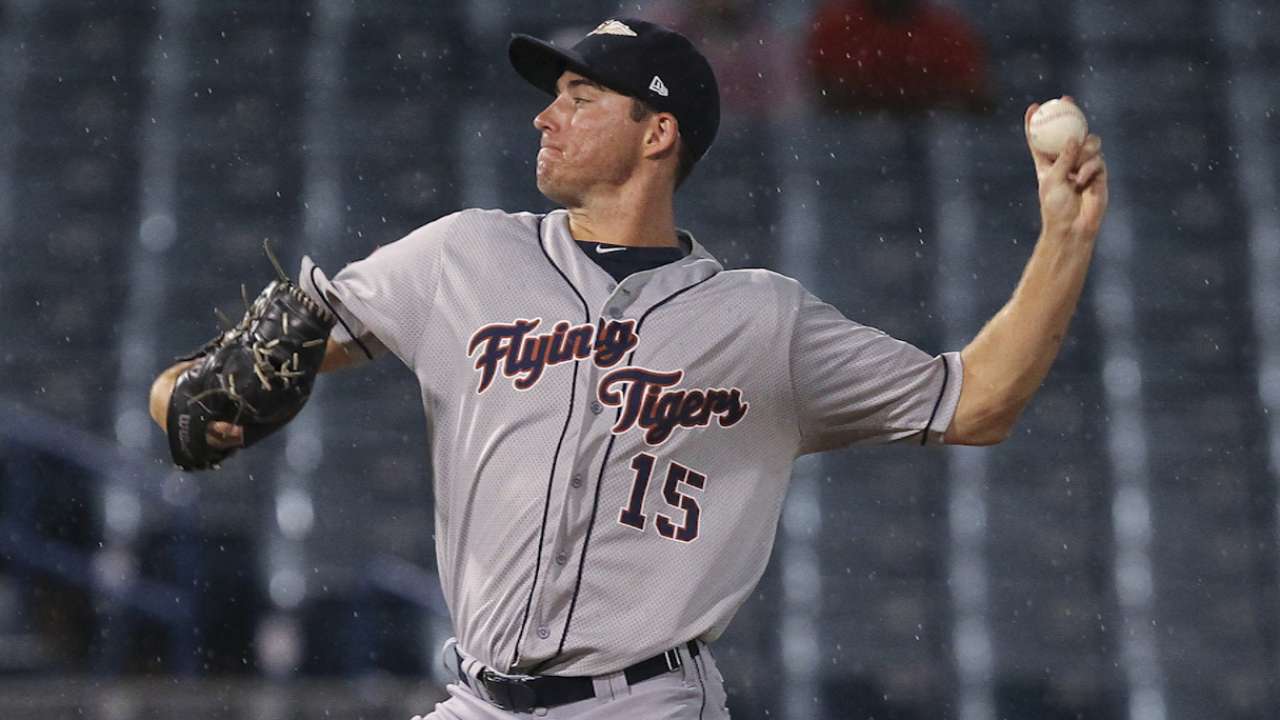 Here's a list of all 30 teams' Top 30 prospects who are eligible to be selected in the Rule 5 Draft:
Arizona D-backs (2)
19. Victor Reyes, OF
28. Daniel Gibson, LHP
More »
Atlanta Braves (1)
23. Zach Bird, RHP
More »
Baltimore Orioles (2)
17. Mike Yastrzemski, OF
30. Branden Kline, RHP
More »
Boston Red Sox (0)
More »
Chicago Cubs (2)
27. Corey Black, RHP
29. Jose Paulino, LHP
More »
Chicago White Sox (4)
10. Jordan Guerrero, LHP
14. Courtney Hawkins, OF
25. Luis Martinez, RHP
27. Nick Delmonico, 1B/OF
More »
Cincinnati Reds (3)
20. Calten Daal, SS
25. Eric Jagielo, 3B/1B
29. Jon Moscot, RHP
More »
Cleveland Indians (3)
23. Nellie Rodriguez, 1B
27. Luis Lugo, LHP
30. Anthony Santander, OF/1B
More »
Colorado Rockies (1)
22. Jesus Tinoco, RHP
More »
Detroit Tigers (4)
11. Kevin Ziomek, LHP
17. Austin Kubitza, RHP
18. Zac Shepherd, 3B
28. Arvicent Perez, C
More »
Houston Astros (0)
More »
Kansas City Royals (1)
26. Pedro Fernandez, RHP
More »
Los Angeles Angels (4)
15. Chad Hinshaw, OF
18. Manny Banuelos, LHP
19. Kyle McGowin, RHP
29. Jesus Castillo, RHP
More »
Los Angeles Dodgers (1)
20. Jacob Scavuzzo, OF
More »
Miami Marlins (3)
6. Austin Dean, OF
28. Raudel Lazo, LHP
29. Jose Adames, RHP
More »
Milwaukee Brewers (2)
20. Miguel Diaz, RHP
26. Tyrone Taylor, OF
More »
Minnesota Twins (3)
11. Lewis Thorpe, LHP
24. Travis Harrison, OF
28. Aaron Slegers, RHP
More »
New York Mets (1)
17. Jhoan Urena, 3B
More »
New York Yankees (2)
17. Luis Torrens, C
24. Jake Cave, OF
More »
Oakland A's (1)
20. Dylan Covey, RHP
More »
Philadelphia Phillies (4)
21. Malquin Canelo, SS
22. Carlos Tocci, OF
26. Jose Pujols, OF
29. Deivi Grullon, C
More »
Pittsburgh Pirates (2)
24. Dario Agrazal, RHP
26. Barrett Barnes, OF
More »
San Francisco Giants (0)
More »
Seattle Mariners (2)
29. Tyler Smith, INF
30. Tyler Marlette, C
More »
St. Louis Cardinals (3)
20. Allen Cordoba, SS
28. Trey Nielsen, RHP
29. Corey Littrell, LHP
More »
Tampa Bay Rays (1)
30. Michael Santos, RHP
More »
Texas Rangers (2)
11. Jairo Beras, OF
19. Pedro Payano, RHP
More »
Toronto Blue Jays (5)
15. Angel Perdomo, LHP
16. Francisco Rios, RHP
24. D.J. Davis, OF
27. Dwight Smith, OF
29. Roemon Fields, OF
More »
Washington Nationals (1)
19. Osvaldo Abreu, SS/2B
More »
Jonathan Mayo is a reporter for MLBPipeline.com. Follow him on Twitter @JonathanMayo and Facebook, and listen to him on the weekly Pipeline Podcast. This story was not subject to the approval of Major League Baseball or its clubs.