Trade Braun? Choice may be key at Meetings
GM Stearns notes OF is 'area of organizational depth' for Brewers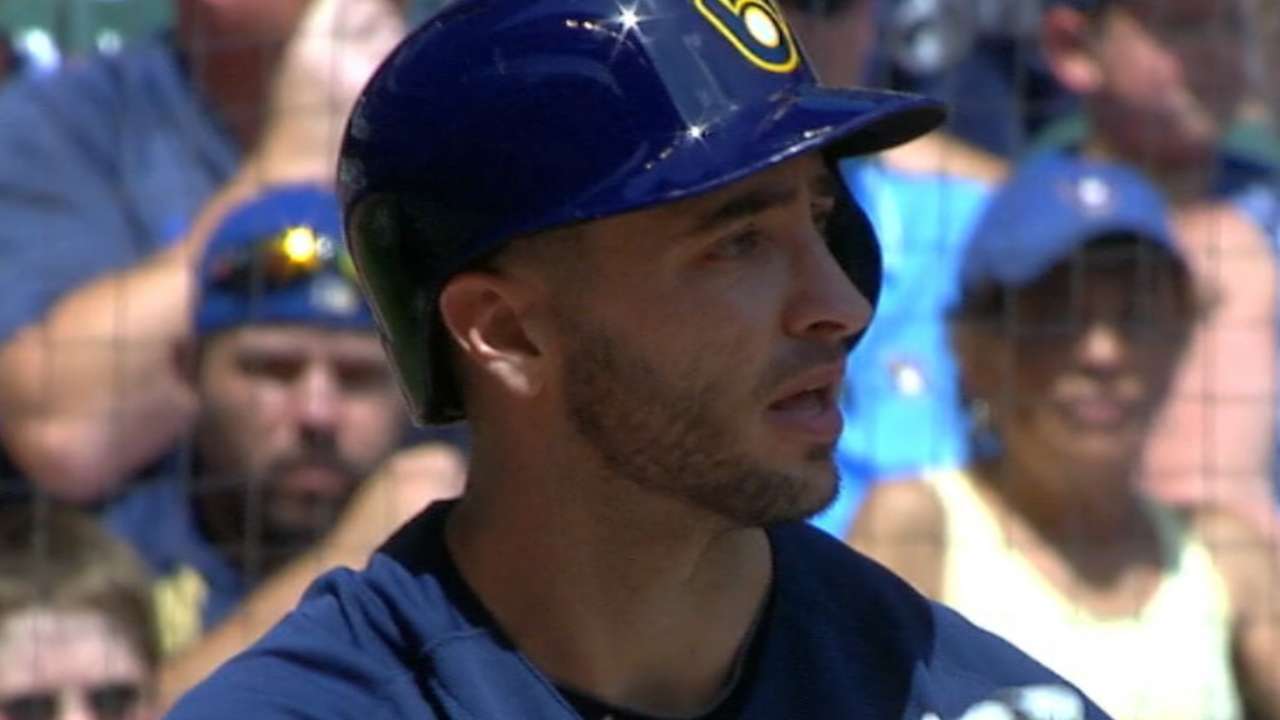 MILWAUKEE -- Trade Ryan Braun as the next step in a rebuild? Or keep Braun and his 30-homer potential in place?
It's the biggest decision general manager David Stearns and the Brewers face as the Winter Meetings convene next week outside Washington, D.C. Braun himself is hanging on the answer.
"Not knowing 100 percent where [I will] be playing is hard," Braun said at the Brewers' annual food drive on the day before Thanksgiving. "It definitely complicates things. Obviously, things come up. It's a part of the business. It's a part of the profession. If something were to happen, we'd figure it out when we get there."
MLB.com and MLB Network will have wall-to-wall coverage of the 2016 Winter Meetings from the Gaylord National Resort & Convention Center outside Washington, D.C. Fans can watch live streaming of all news conferences and manager availability on MLB.com, including the Rule 5 Draft on Dec. 8 at 8 a.m. CT.
Braun and Pirates outfielder Andrew McCutchen are among the highest-profile players who could be traded this offseason, and both present an interesting conundrum for their clubs.
In the pro-trade column for Braun, he is 33 years old, plays for a team deep into a rebuilding project and is unlikely to see his trade value rise any higher during the remainder of a contract that guarantees another $76 million through 2020 -- a $19 million average annual value that is in line for a player of his stature. The Brewers, meanwhile, have nine outfielders on their 40-man roster, including four of the organization's Top 30 prospects -- Lewis Brinson (No. 1), Brett Phillips (No. 7), Ryan Cordell (No. 17) and Adam Walker (No. 28) -- who were just added to the roster before Thanksgiving.
"I think when you look at our roster as a whole, we're always going to be more open to dealing from positions of depth," Stearns said. "We talked about that last year with some of the trades from the Major League roster that we made; we thought we had good organizational depth in those areas.
"Certainly, outfield is an area of organizational depth for us. We're very proud of our outfield depth and the number of those players who are on the roster. As teams approach us about any number of our outfielders, we'll have to listen."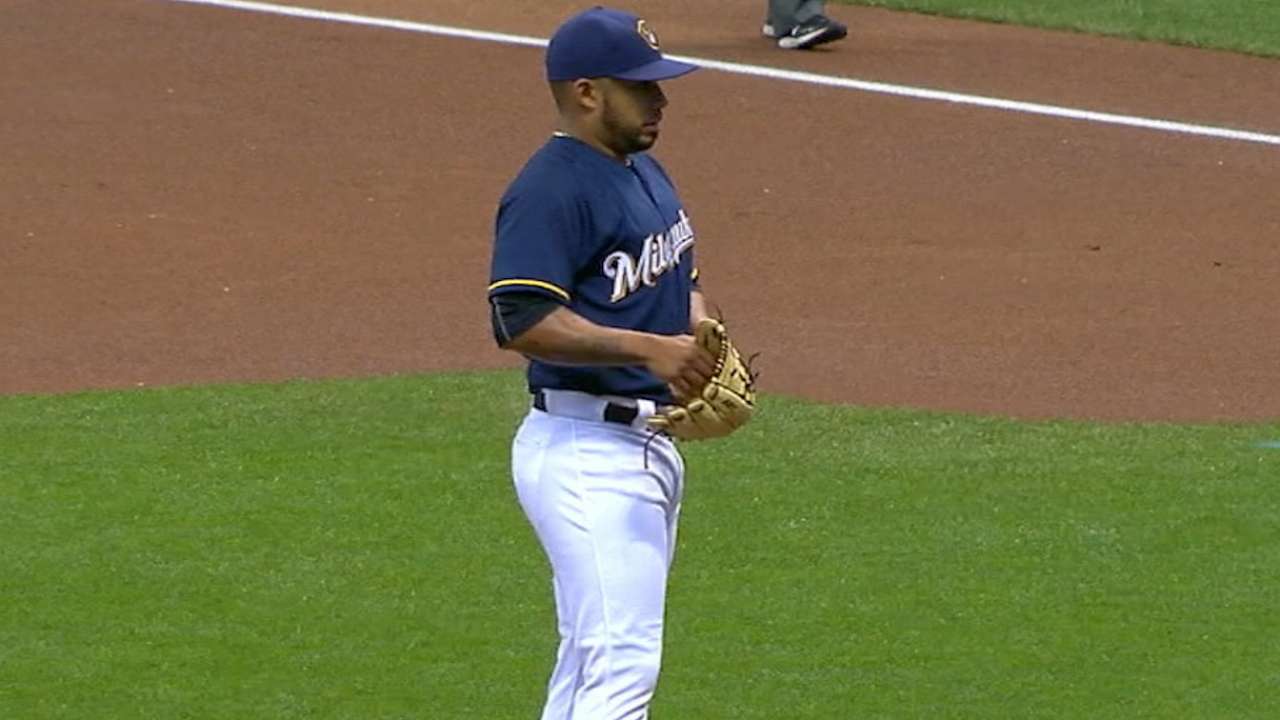 Stearns has also articulated the argument for keeping Braun -- he is coming off a healthy season in which he batted .305 with 30 home runs and ranked ninth in the National League with a .903 OPS.
If the Brewers keep Braun, he could anchor the offense while the team sorts out which prospects will emerge as regulars on the other side of the rebuild.
Braun's contract allows him veto power over a trade to all but six teams on a list he can alter year to year. Last season, that list included the Dodgers, Angels, Marlins, Giants, D-backs and Padres. Braun told the Milwaukee Journal Sentinel he made one change since season's end, but he would not elaborate.
The Brewers also could see some Winter Meetings interest in their starting pitchers. They finished the season with a six-man rotation -- Junior Guerra, Zach Davies, Jimmy Nelson, Wily Peralta, Matt Garza and Chase Anderson. They added top pitching prospect Josh Hader to the 40-man roster after he finished the season at Triple-A.
"It's clearly a thin free-agent market, so any team at this point that has starting-pitching depth -- and we're fortunate that we're among those clubs -- is receiving calls," Stearns said. "We're no different. Starting pitching is at a premium, it appears, now more than ever. It's natural that we're going to have other clubs interested in our starters at this point."
Adam McCalvy has covered the Brewers for MLB.com since 2001. Follow him on Twitter @AdamMcCalvy, like him on Facebook and listen to his podcast. This story was not subject to the approval of Major League Baseball or its clubs.