Royals will listen to all offers at Winter Meetings
KC dealing with tighter payroll, big names in final contract year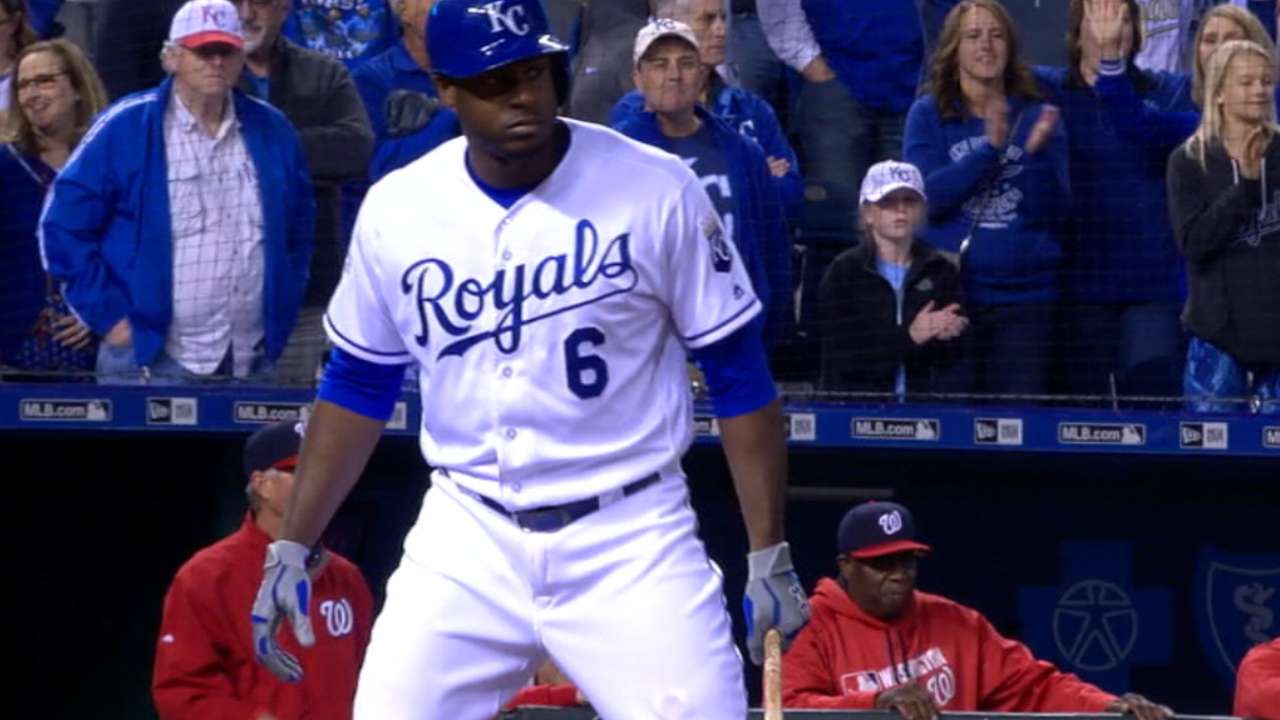 KANSAS CITY -- Here's the curious thing about the Royals as they prep for this year's Winter Meetings: They could send shock waves through the industry with some blockbuster trades, or they could be the most silent and anonymous team there.
MLB.com and MLB Network will have wall-to-wall coverage of the 2016 Winter Meetings from the Gaylord National Resort & Convention Center outside Washington, D.C. Fans can watch live streaming of all news conferences and manager availability on MLB.com, including the Rule 5 Draft on Dec. 8 at 8 a.m. CT.
The Royals, who have gone to two of the past three World Series and won it all in 2015, are at a somewhat fascinating crossroads. On paper, they seem primed to contend for another trip to the Fall Classic, if their core group can stay healthy. But the Royals also face some significant financial constraints, and many of their big-name players -- first baseman Eric Hosmer, third baseman Mike Moustakas, center fielder Lorenzo Cain, ace Danny Duffy, closer Wade Davis and shortstop Alcides Escobar -- could be free agents after 2017.
So does general manager Dayton Moore keep the band together for one more valiant run at a title? Or does Moore entertain offers to start selling off some of his assets to save payroll?
"We're in no hurry to break up this team," Moore said. "But the truth is, in our market, we have some financial limitations. We have a budget."
The Royals went all in this past season with a franchise-record payroll that exceeded $140 million. That payroll was leveraged against the belief that the Royals would benefit financially from another deep postseason run.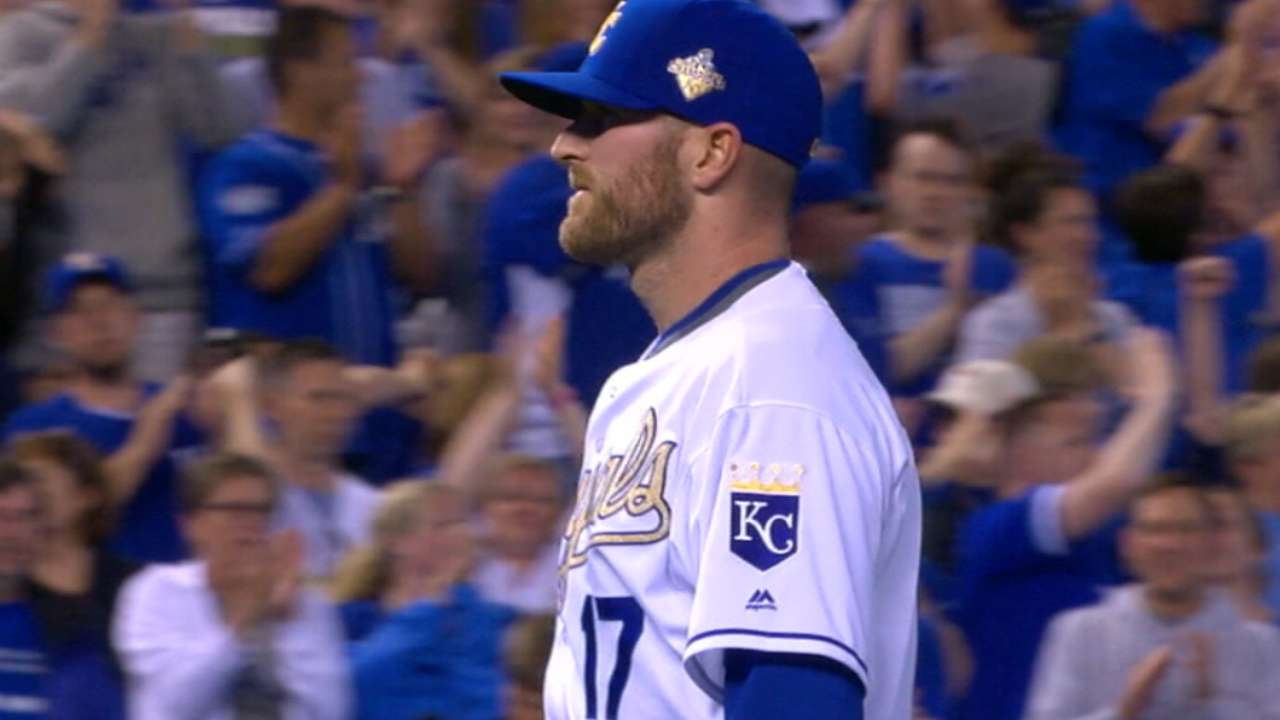 That didn't happen. Kansas City, besieged by injuries, fell to 81-81 and missed the playoffs entirely.
And now the bill is due. Even with about $31 million coming off the books with the free-agent losses of Edinson Volquez, Kendrys Morales, Luke Hochevar and others, the Royals' 2017 payroll likely will set another record in the $143-145 million range because of rising arbitration costs, backloaded contracts and buyouts. Moore, therefore, will have to make do with that projected payroll, or perhaps even less.
"It's going to be a challenge," Moore said. "We may have to cut spending."
Translated: The Royals are going to have their ears wide open at the Winter Meetings for possible trades that could reduce payroll.
"But we're only going to make deals that help us immediately and into the future," Moore said.
That means the Royals very well could trade someone like Davis, one of the game's elite closers. And that's the tricky part: Moore's No. 1 priority this offseason is to restore the Royals' bullpen to shutdown status, which it wasn't in 2016. And that will be hard to do if the GM trades his best bullpen piece.
But Moore has expressed confidence that his other relievers, including Kelvin Herrera, Matt Strahm, Joakim Soria and possibly free agent Peter Moylan could be the foundation for a top-notch bullpen.
It all depends on what type of value Moore can get from the trade market. That is why he likely will listen, at least, to all trade proposals. There are no untouchables.
Jeffrey Flanagan has covered the Royals since 1991, and for MLB.com since 2015. Follow him on Twitter @FlannyMLB. This story was not subject to the approval of Major League Baseball or its clubs.