MLB.com Columnist
Jim Duquette
5 young stars who are extension candidates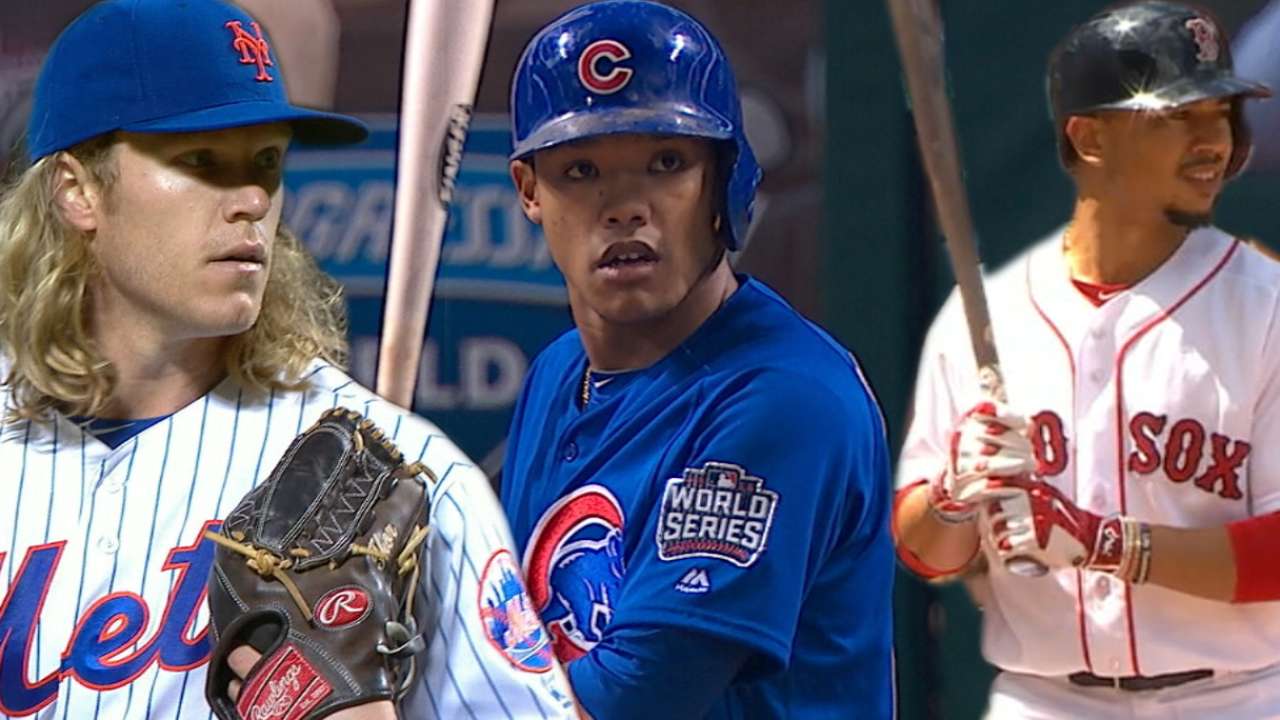 Every offseason, in addition to signing free agents to help their clubs, teams try to negotiate extensions with their young controllable talent.
For the front office, it gives the team some sort of discount on the player's future earnings while also signing him hopefully through a good portion of his prime playing years. For the player, the extension gives him financial security and an understanding of where he will be playing for the next few seasons.
With that in mind, here are some prime extension candidates. These are the kinds of players who are still years away from free agency, but they have displayed a high enough level of performance that their clubs would be willing to make a significant investment in them.
Note: Ages listed are 2017 seasonal ages, which means the player's age as of July 1, 2017.
1. Addison Russell, SS, Cubs, age 23
After a breakout season in 2016 when he ranked seventh among MLB shortstops in WAR (per FanGraphs), Russell is clearly a superstar on the rise. He will not be arbitration-eligible until after next season, and he will likely have Super Two status. In a similar situation back in '14, Andrelton Simmons signed a seven-year, $58 million contract when Atlanta bought out two years of free agency, so his contract would be a helpful starting point. Brandon Crawford's six-year, $75 million deal last offseason, signed closer to his free agency, could also be helpful. (As you might expect, players can command a bit more in these kinds of contracts the closer they are to free agency.)
Russell signing a deal with the Cubs could be the precursor to attempting multiyear contracts with other core Chicago players -- including Kris Bryant, Javier Baez and Kyle Schwarber -- in the coming years. The Cubs shrewdly signed Anthony Rizzo to a seven-year, $41 million extension back in 2013, when he had fewer than two years of service time.
2. Nolan Arenado, 3B, Rockies, age 26
Simply put, Arenado has become one of the best players in the game, leading the National League in homers and RBIs in each of the past two seasons. However, he cannot become a free agent until after the 2019 season, so the Rockies have the comfort of knowing he's under team control for a while.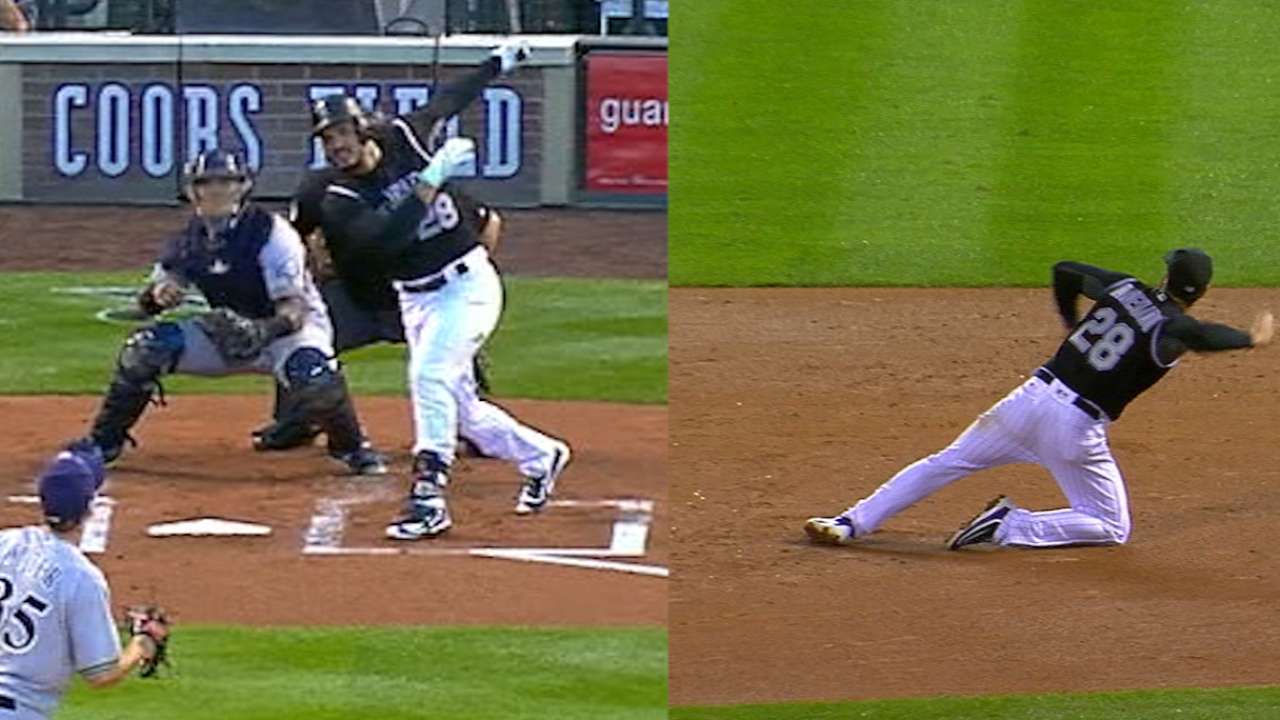 For context, Mike Trout signed a six-year, $144.5 million deal when he had three years of arbitration remaining, and Arenado would probably command a deal in that ballpark. The Rockies currently have no dollar committed beyond 2019, which means that, in theory, they have the flexibility for such a contract.
3. Noah Syndergaard, RHP, Mets, age 24
Among qualified starters, Syndergaard had the highest WAR (per FanGraphs) at 6.4, while ranking fourth in strikeouts per nine innings (10.7).
There is always a risk of high-velocity pitchers having arm troubles, but Syndergaard is the only young Mets starter who has avoided that fate to this point. However, there is no guarantee that he will always remain healthy, which is why he might be willing to sign a long-term deal, as he won't be a free agent until after the 2021 season.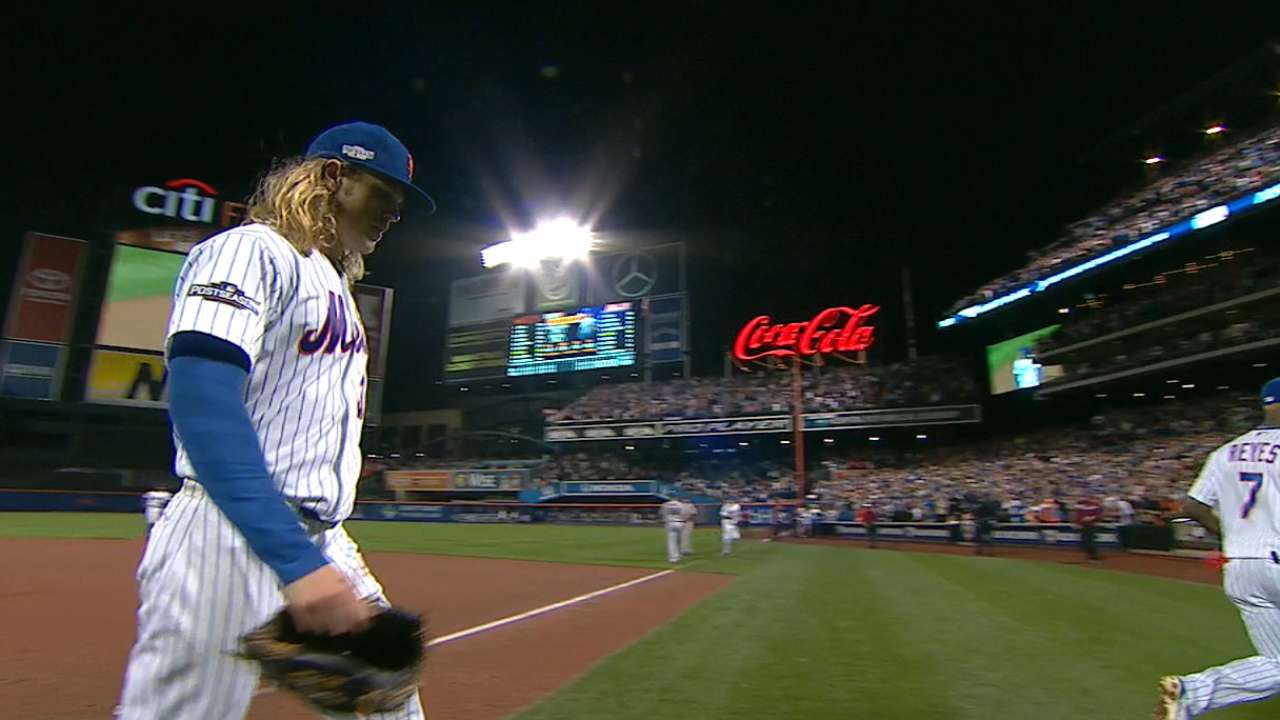 A deal that gives both sides cost certainty and avoids the arbitration process altogether would take Syndergaard through the next five years, and the club could reasonably ask for two club options -- with a high average annual value -- after that. As expensive as that may sound, the Mets have a pitcher who will likely be in the mix for the NL Cy Young Award each year and who seems able to handle the pressures of New York City.
4. Mookie Betts, OF, Red Sox, age 24
Betts was runner-up to Trout for the AL Most Valuable Player Award after a breakout 2016 campaign in which he finished with an .897 OPS, 31 home runs, 113 RBIs and 26 stolen bases. After two full seasons in the Majors, Betts looks like a bona fide star; yet he is not arbitration-eligible until after next season, and he is not eligible for free agency until after the '20 season.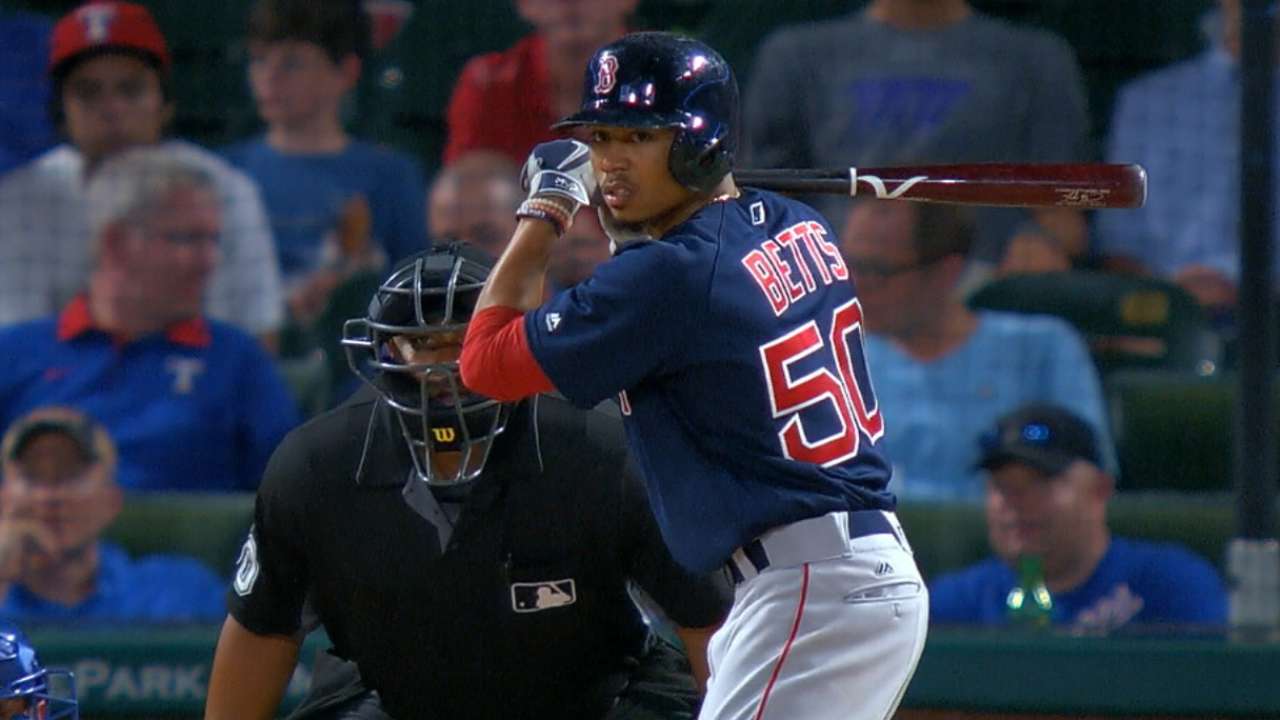 You might wonder why a player like that would be willing to accept a long-term deal right now. In Betts' case, it could be because he was a fifth-round pick in the 2011 Draft, which means he never got a lucrative signing bonus. Christian Yelich had fewer than two years of service time when he signed a seven-year, $49.57 million contract in the spring of '15 that featured a lucrative club option ($15 million) for '22, but Yelich hadn't performed at the level that Betts has, and he had a little less service time. That's why Betts would probably be looking at something between what Yelich and Trout (discussed above in the Arenado section) each got.
5. George Springer, RF, Astros, age 27
Among right fielders, Springer ranked third in FanGraphs' WAR at 4.5, and his 124 wRC+ was just behind Betts. Although his strikeout rate is still high at 23.9 percent, Springer continues to improve his game in all areas as he prepares to move to center field after Houston signed Josh Reddick to play right.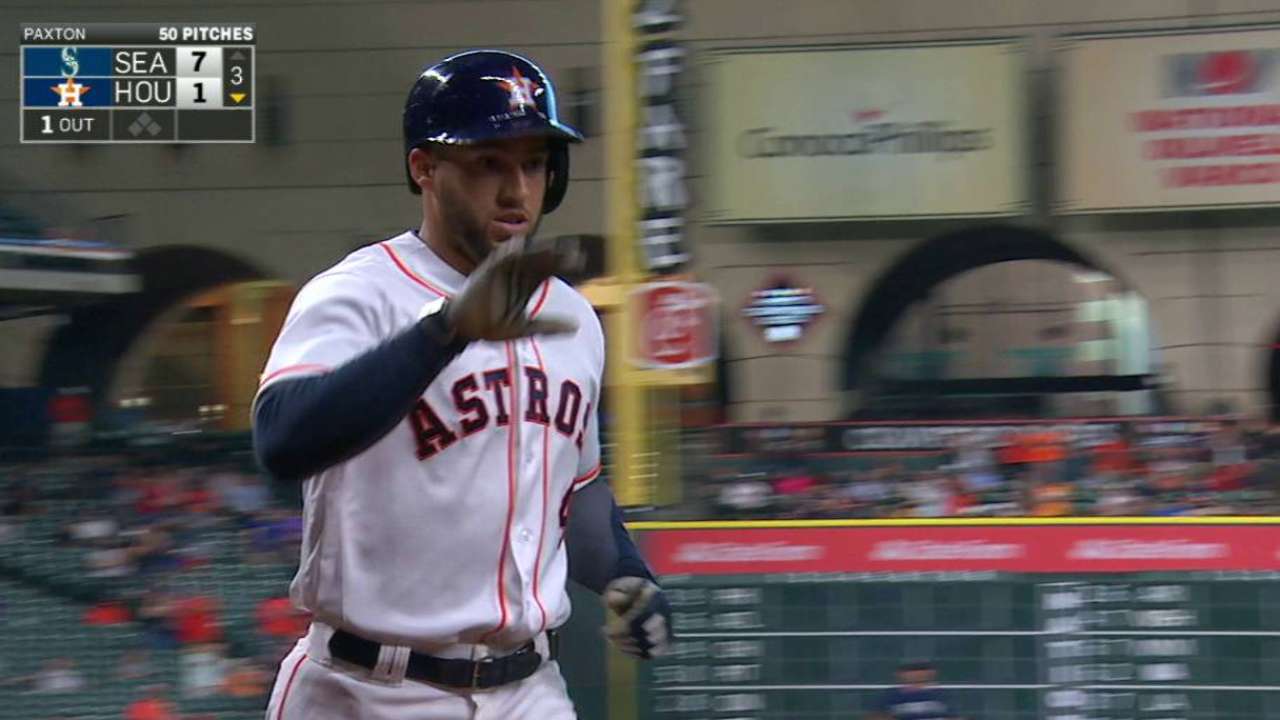 With Super Two status, Springer is arbitration-eligible for the first time this season, but he won't hit free agency until after 2020. At 27, he's likely to be past his peak when he hits free agency, which is why it might behoove him and the Astros to come to terms now. As a point of comparison, Jason Kipnis signed a six-year, $52.5 million deal just after he turned 27, and that took care of of his final four years before free agency plus two more, and it includes a team option. That would probably be the baseline for a Springer deal, though he could likely command a bit more given his dynamic skill set.
Jim Duquette, who was the Mets' GM in 2004, offers his opinions as a studio analyst and columnist for MLB.com. This story was not subject to the approval of Major League Baseball or its clubs.