Rays could go in several directions at Meetings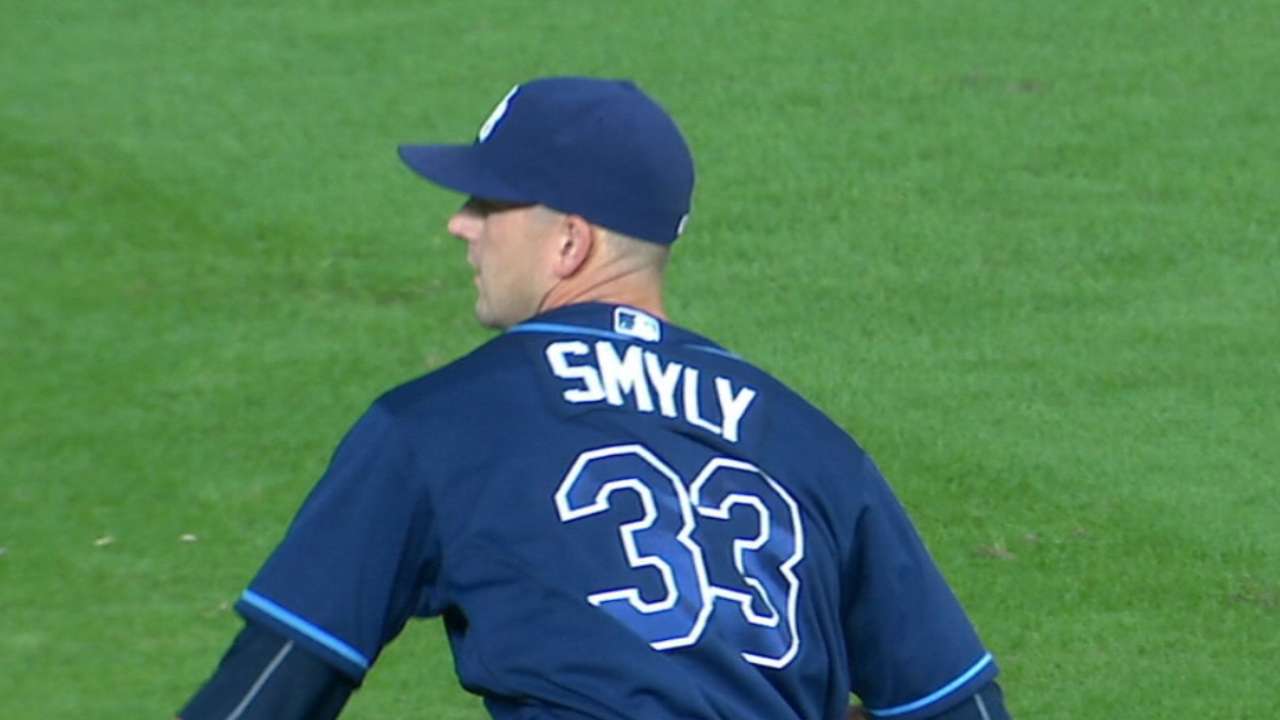 ST. PETERSBURG -- Based on how the Rays finished the 2015 season, the forecast for '16 was bright. Instead, the Rays finished in the cellar of the American League East.
Now the front office must evaluate whether to view this season as an outlier, or if wholesale changes need to take place before 2017.
MLB.com and MLB Network will have wall-to-wall coverage of the 2016 Winter Meetings from the Gaylord National Resort & Convention Center outside Washington, D.C. The Meetings begin next Monday. Fans can watch live streaming of all news conferences and manager availability on MLB.com, including the Rule 5 Draft on Dec. 8 at 9 a.m. ET.
Thus far this offseason, the Rays have traded infielders/outfielders Taylor Motter and Richie Shaffer to Seattle for Minor League prospects. Both were once considered top prospects, but each appeared blocked given the team's other available options.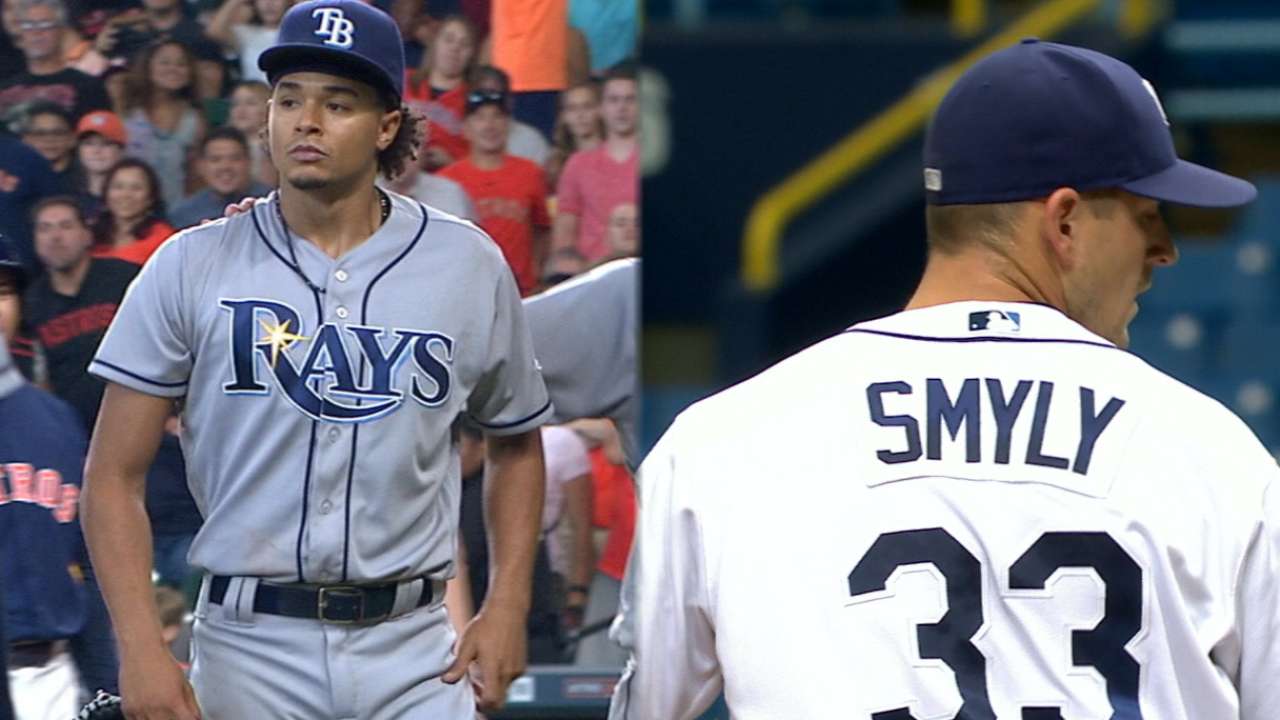 More telling in the Rays' offseason to date were the number of players added to the 40-man roster. That list included right-handers Chih-Wei Hu, Austin Pruitt, Jaime Schultz, Ryne Stanek, and Hunter Wood, left-hander Jose Alvarado and infielders Willy Adames and Daniel Robertson.
Youth has served the Rays well, specifically young pitching backed by solid defense. Last season, the front office altered the model by building a team with less defensive abilities in favor of more firepower on offense. In short, that plan backfired. Now, the Rays appear to be preparing to augment their needs with a youthful injection from their farm system.
The Rays head into next season with a solid infield that includes Evan Longoria at third, Matt Duffy at shortstop, Logan Forsythe at second and Brad Miller at first.
Kevin Kiermaier is a lock for center field and Steven Souza Jr. appears to be the frontrunner for right field. That leaves left field and catcher as the spots most likely to be tweaked.
Historically, the Rays operate in a listening mode during the Winter Meetings, laying the groundwork for deals that normally take place shortly after the Meetings conclude. Whether they are in a listening mode or if they'll take action remains to be seen.
The Rays are always looking to lower the payroll without weakening the club. Last season's $66,681,991 Opening Day payroll was down from $75,794,234 in 2015, and could drop again before '17. That doesn't necessarily equate to a lesser product on the field.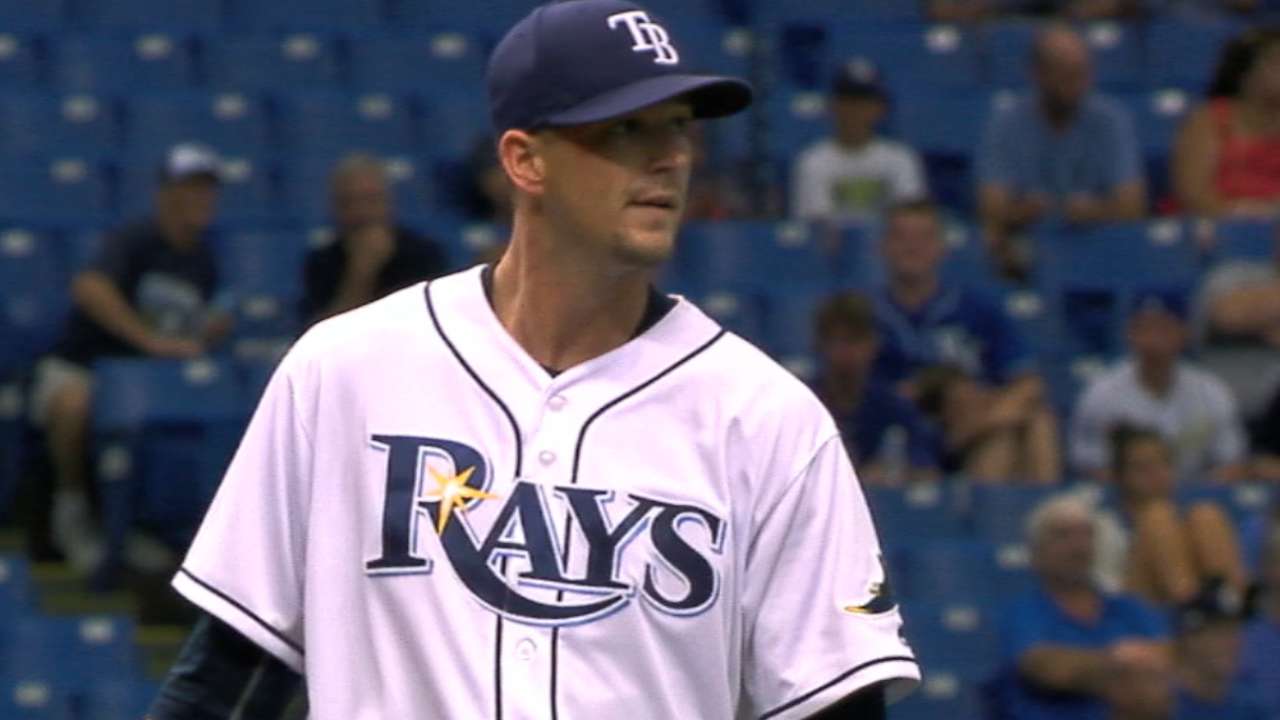 James Loney's $9.6 million is off the books. Also off are Matt Moore ($5.1 million), Steve Pearce ($4.75 million), Logan Morrison ($4.2 million), Desmond Jennings ($3.3 million), Hank Conger ($1.5 million), Brandon Guyer ($1.18 million) and Ryan Webb ($1 million).
That leaves Longoria ($13.1 million), Chris Archer ($4.91 million), and Forsythe ($7 million) as the highest-paid players.
Alex Cobb, who made $4 million in 2016, is eligible for arbitration, as are Drew Smyly ($3.75 million in '16), Erasmo Ramirez ($2.37 million), Miller ($527,000), Jake Odorizzi ($520,700), Brad Boxberger ($519,200), Tim Beckham ($514,500) and Corey Dickerson.
The team also has three players who might qualify for arbitration via "Super Two" status in Danny Farquhar ($527,600), Kiermaier ($514,400) and Chase Whitley ($524,525).
Would the Rays trade Longoria? The team always listens to any deal.
The veteran third baseman is coming off one of his finest seasons, which makes the remaining years on his contract look reasonable. One rumor early in the offseason had the Dodgers making a play for Longoria. Andrew Friedman, the Dodgers' executive who once ran the Rays, is quite familiar with Longoria. In fact, Friedman was responsible for signing Longoria to a $100 million contract extension in 2012.
Still, it's unlikely they would trade the face of the franchise unless somebody blew their socks off. Would they trade Archer? Perhaps, given their pitching depth, but such a deal would have to bring a lot in return. That player would likely be an impact bat at either left field or catcher.
Trying to guess what the Rays might do can be an exercise in futility. Of course, that's what makes the Winter Meetings and the Hot Stove fun for any fan.
Bill Chastain has covered the Rays for MLB.com since 2005. This story was not subject to the approval of Major League Baseball or its clubs.