MLB.com Columnist
Phil Rogers
5 steps Cardinals can take to catch Cubs
Adjustments, additions could help Redbirds spoil potential Chicago dynasty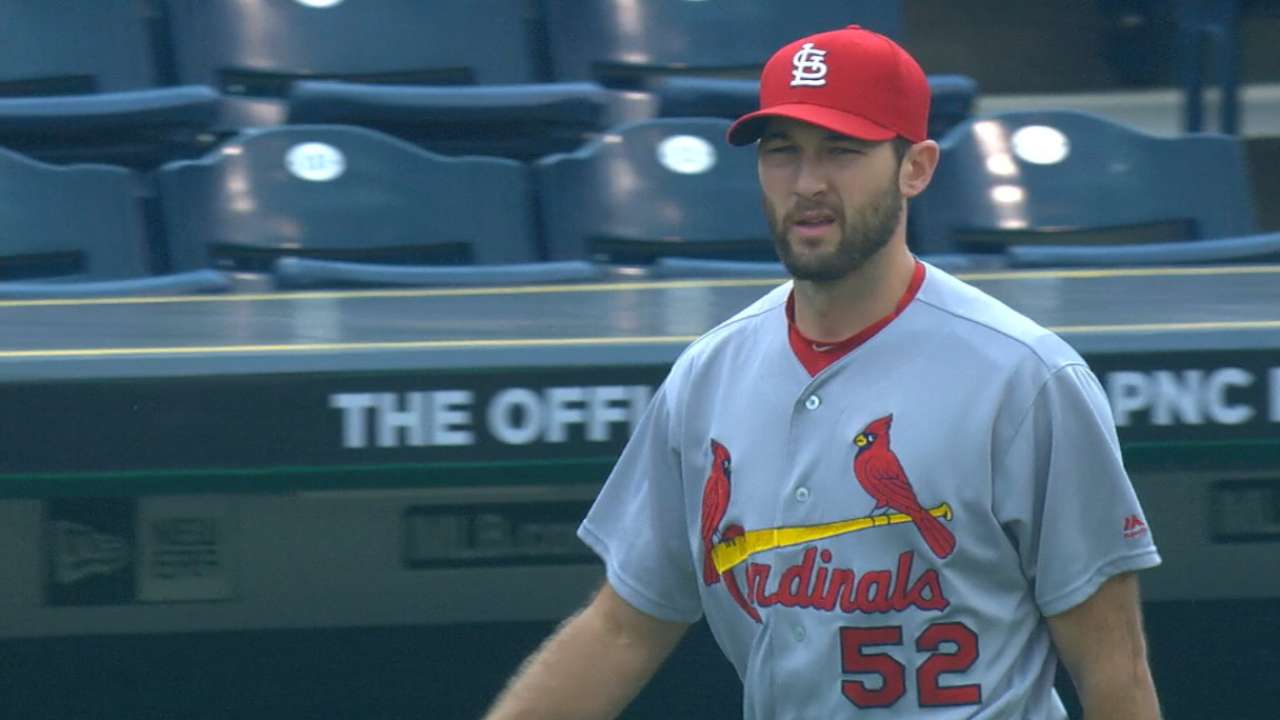 Is this the start of a Cubs dynasty? Not if the Cardinals can prevent it.
Given how a young team ran away from the competition in the National League Central last season, it sure looks like the Cubs could be on top for years. But don't forget who they have to beat en route to hanging up more banners at Wrigley Field.
The Cardinals owned the longest postseason streak in the Major Leagues until the Giants swept the Dodgers the last weekend of the 2016 regular season, leaving Mike Matheny's team one win short of forcing a one-game tiebreaker for the final NL Wild Card spot. But they're not turning into the Washington Generals any time soon.
Here's a five-step plan to put St. Louis back on top:
1. Sign Dexter Fowler to take over as the center fielder and leadoff man
Paying whatever it takes to keep Fowler from returning to Wrigley Field returns the favor to the Cubs for signing John Lackey and Jason Heyward last offseason. Fowler's athleticism would change the feel of the Cards' lineup and defense, giving them a strength up the middle they've lacked in recent seasons.
While there's a risk to signing Fowler to a five-year deal that would run through his age-35 season, Fowler and Matt Carpenter would immediately form one of the best combinations of 1-2 hitters in the Major Leagues.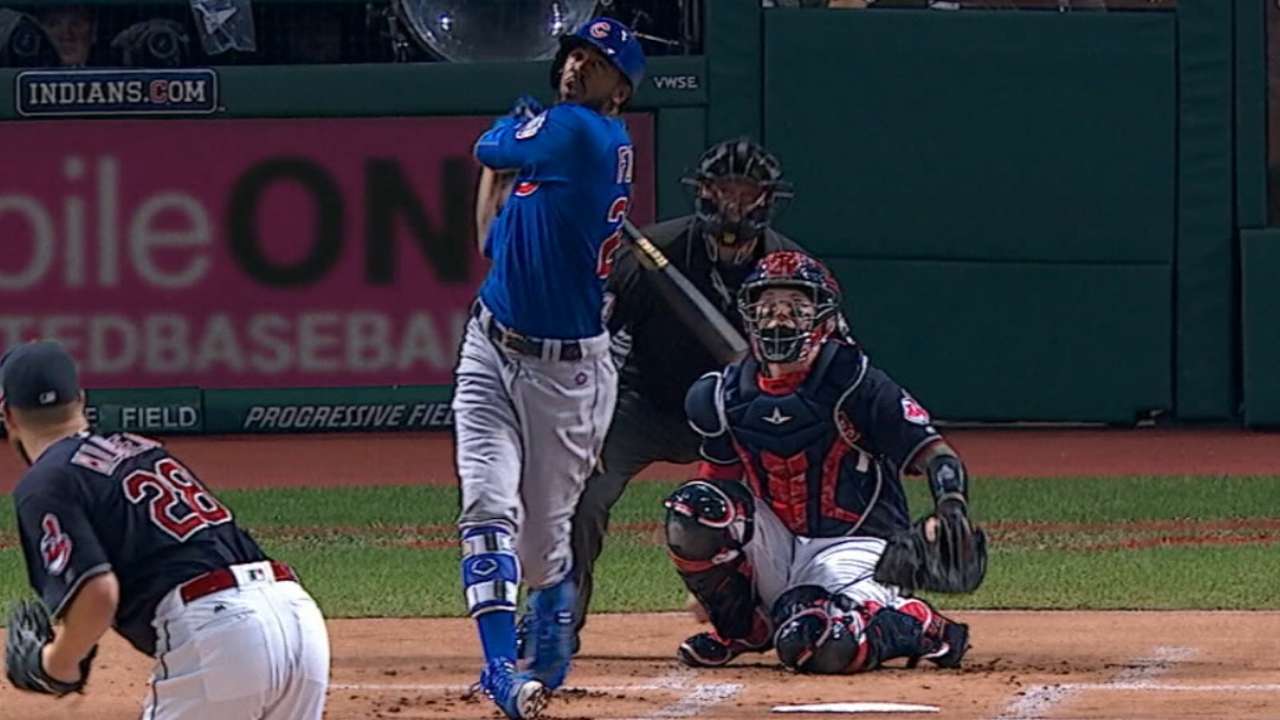 If it turns out Fowler is only using outside interests to drive up his price to re-sign with the Cubs, then add the best defensive center fielder you can find -- Jake Marisnick, maybe -- and go from there.
2. (Chris) Sale, Sale, Sale!
How great would this stud be spending his age-28-30 seasons in the NL, freed from Miguel Cabrera and given a chance for a few easy outs a game? How much un-fun would it be for the Cubs to go up against this rotation of Sale, Carlos Martinez, Alex Reyes, Adam Wainwright and Mike Leake for the next three years?
There are teams in a better situation to trade for Sale -- the Dodgers, Red Sox and Rangers at the top of that list -- but the Cardinals have a strong relationship with the White Sox (they acquired Zach Duke on July 31 last season) and have the pieces to get a deal done.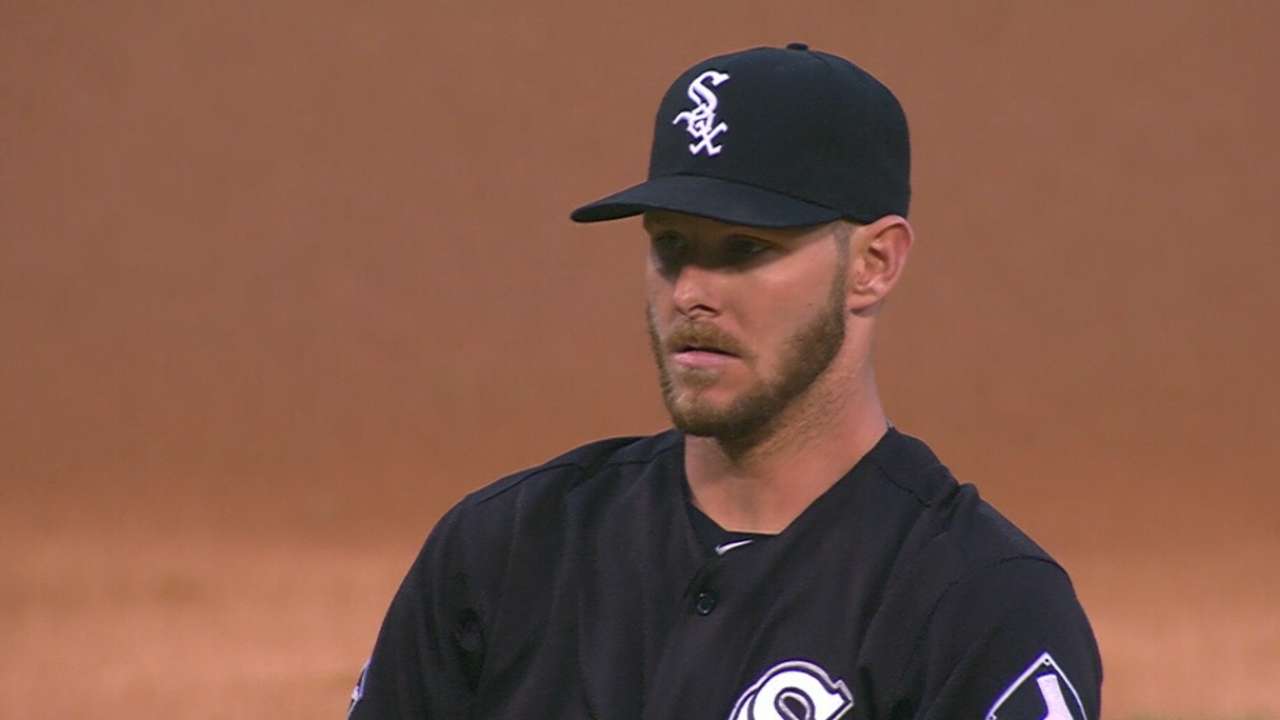 Harrison Bader, a 2015 Draft pick from the University of Florida, is pushing for a spot in the Major League outfield. He raised his stock with a strong showing in the Arizona Fall League and could key a deal one of two ways.
Bader could be placed in a deal or make known commodities Stephen Piscotty and Randal Grichuk expendable. Third-base prospect Paul DeJong is coming on fast, and Kolten Wong could be a good change-of-scenery candidate. There's also projectable pitching to put into a Sale trade: Luke Weaver, Marco Gonzales (only seven months post-Tommy John surgery) and Jack Flaherty.
3. Find the best defensive lineup possible, and stick to it
The Cubs' biggest advantage over the Cards in 2016 was fielding. They were the best defensive team in decades, and St. Louis ranked 24th in turning balls put into play into outs (reflected in Baseball Prospectus' defensive efficiency ranking).
After Aledmys Diaz took over for an injured Jhonny Peralta at shortstop in Spring Training, Mike Matheny spent too much of the season force-fitting his pieces. Carpenter bounced between third base, first base and second base, and way too many ground balls went through the infield.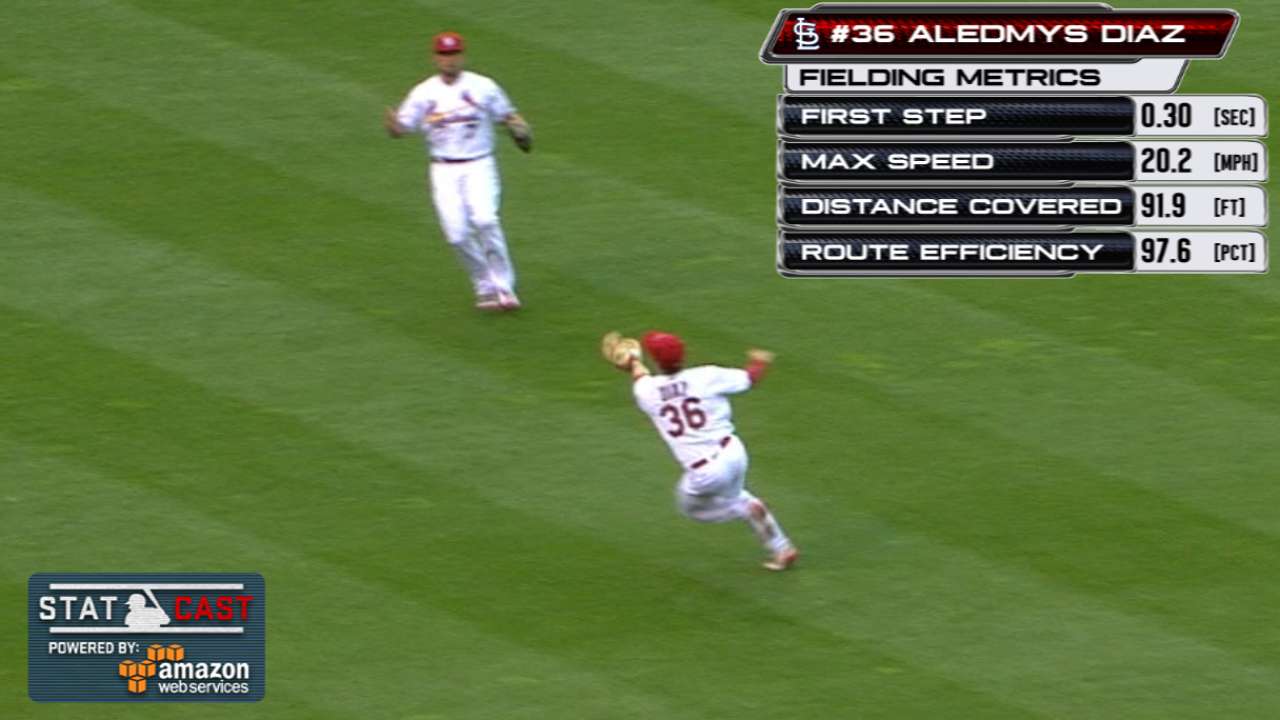 Set up the infield on the first day of Spring Training with Carpenter at first, Jedd Gyorko at second, Diaz at short and Peralta at third, and keep those guys together. Fowler or another new center fielder allows Matheny to rearrange his outfield, with Grichuk moving to right field and Piscotty switching to left, where teams won't run on his arm as much as in right.
Grichuk could emerge as a top defensive outfielder, as the White Sox's Adam Eaton did switching from center to right last season.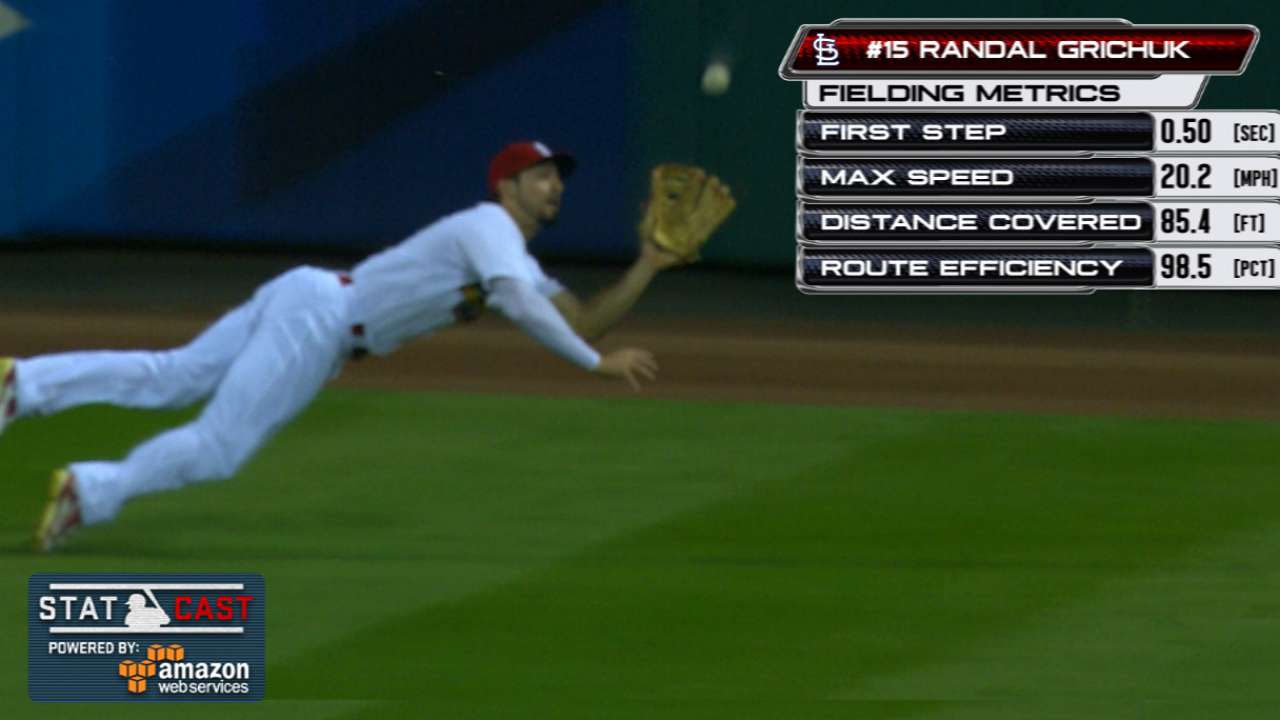 Lacking the ability to take five years off Yadier Molina's knees, there's probably not a Gold Glove Award winner in this group. But there's no reason they can't play well together, and if Diaz improves, they can become a strong defensive team, as they were in 2014.
Defensive metrics say Gyorko (+6 Defensive Runs Saved last season, sixth among 40 players with at least 300 innings played at second base) is better than you think. He's a key to the Cardinals' short-term success, with his ability to hit for power (30 home runs in 400 at-bats last season) offsetting the lack of an Anthony Rizzo-like thumper at first base.
4. Build the NL's best bullpen
In Martinez and Alex Reyes, the Cards have two of the young, controllable arms that the Cubs dream about. Even without Sale or another top-end arm, this can be a strong rotation with Wainwright, Leake and post-Tommy John surgery Lance Lynn in the mix. But the bullpen can be a real difference-maker.
Imagine Aroldis Chapman, Kenley Jansen or Mark Melancon anchoring a group that includes Seung Hwan Oh, Kevin Siegrist, Brett Cecil, Jonathan Broxton, Matt Bowman, Michael Wacha and Trevor Rosenthal.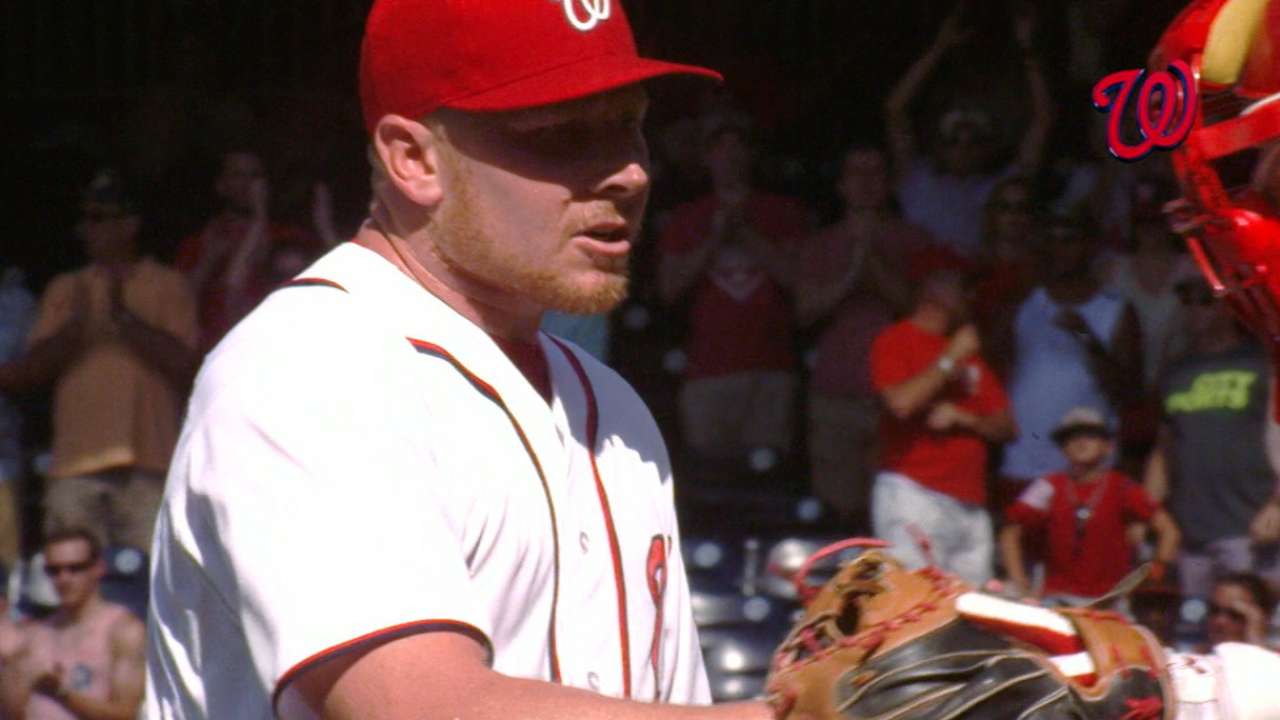 If signing one of the top available closers isn't feasible, roll the dice on Greg Holland, Brad Ziegler, Joe Blanton or Daniel Hudson.
5. Invest heavier
Under chairman and CEO Bill DeWitt Jr.'s guidance, St. Louis has increased spending in six of the past seven years, to a franchise-record $146 million in 2016. Despite having such a young lineup, the Cubs' Opening Day payroll was $26 million higher than the Cardinals' last season, and there's an onus on the Redbirds to spend more to keep up with the Cubs.
Phil Rogers is a national columnist for MLB.com. This story was not subject to the approval of Major League Baseball or its clubs.