MLB.com Columnist
Terence Moore
O's, Braves pitching staffs have strong ties
Now this was interesting heading into Thanksgiving weekend for those who enjoy stories of irony: The Orioles continued their rise in the American League East by hiring Roger McDowell as their pitching coach for an improving rotation and an already efficient bullpen.
Well, that, and this is about the Braves edging closer to reviving at least the promises of Greg Maddux, Tom Glavine and John Smoltz.
For starters, I'm a McDowell fan, and he's the former Major League reliever turned veteran pitching coach who just finished 11 seasons of mostly splendor with Atlanta. He's a combination of many folks. McDowell got his confidence from legendary pitching coach Mel Stottlemyre. He got his obsession with the mental approach to the game from Maddux. McDowell got his need to make the environment comfortable for his pitchers from Hall of Fame manager Bobby Cox. He got everything else from the books that are always in his vicinity whenever he isn't in the dugout or the bullpen.
"My favorite is Harvey Dorfman's 'The Mental ABC's of Pitching,'" McDowell once told me, always speaking in a composed tone. "The book goes through all of the different aspects of being effective [on the mound], whether it's breathing, whether it's anxiety, whether it's competitiveness, Harvey Dorfman. That's the best and most informative book I've read."
• McDowell in as O's pitching coach
Here's the thing: McDowell takes the words from those pages and applies them to himself and to others. He does the same with the philosophy he acquired from Dave Wallace, another one of his mentors. They worked together in the Dodgers' organization in the early 2000s, and McDowell told The Baltimore Sun this month that Wallace used to say back in the day, "They don't care how much you know until they know how much you care."
McDowell still uses that approach from Wallace, and here's where all of this gets deeper. With the Orioles in the midst of a pitching renaissance over the past three years, they watched the guy who helped make much of that happen retire after this past season. I'm talking about Wallace -- yes, that Wallace, the O's pitching coach during that stretch.
Not only that, Wallace's longtime bullpen coach, Dom Chiti, also left the Orioles to pursue other things.
Where did Wallace go earlier this month with Chiti? They joined the same Braves franchise that McDowell just left. More strikingly, Wallace and Chiti returned to a place that once featured Wallace as Minor League pitching coordinator until he left before the 2014 season to transform the O's struggling group of hurlers into a cohesive unit. While Wallace worked in the trenches back then for Atlanta in an attempt to develop future pitching staffs, Chiti was a front-office assistant to former Braves general manager Frank Wren.
• Chiti, Wallace return to Braves
The Braves are still developing those future pitching staffs, but they are emphasizing that process even more these days after a slew of trades got them a bunch of young arms with power and potential. Chiti became Atlanta's director of pitching, and Wallace will serve as Chiti's special assistant during this rebuilding process.
OK, that Maddux, Glavine and Smoltz comparison was a little bold, but here's more of what's happening with the Braves: They're trying to join this Wallace-Chiti combination with new pitching coach Chuck Hernandez to duplicate the success that Wallace and Chiti had with the likes of Kevin Gausman, Zach Britton and those other inexperienced Orioles pitchers who eventually had a veteran feel during games more often than not.
Julio Teheran is already an All-Star for Atlanta, but the team's management wants a similar transition for the likes of Matt Wisler, Aaron Blair and Mike Foltynewicz in the short run, and those such as Max Fried, Patrick Weigel and Mike Soroka in the long run.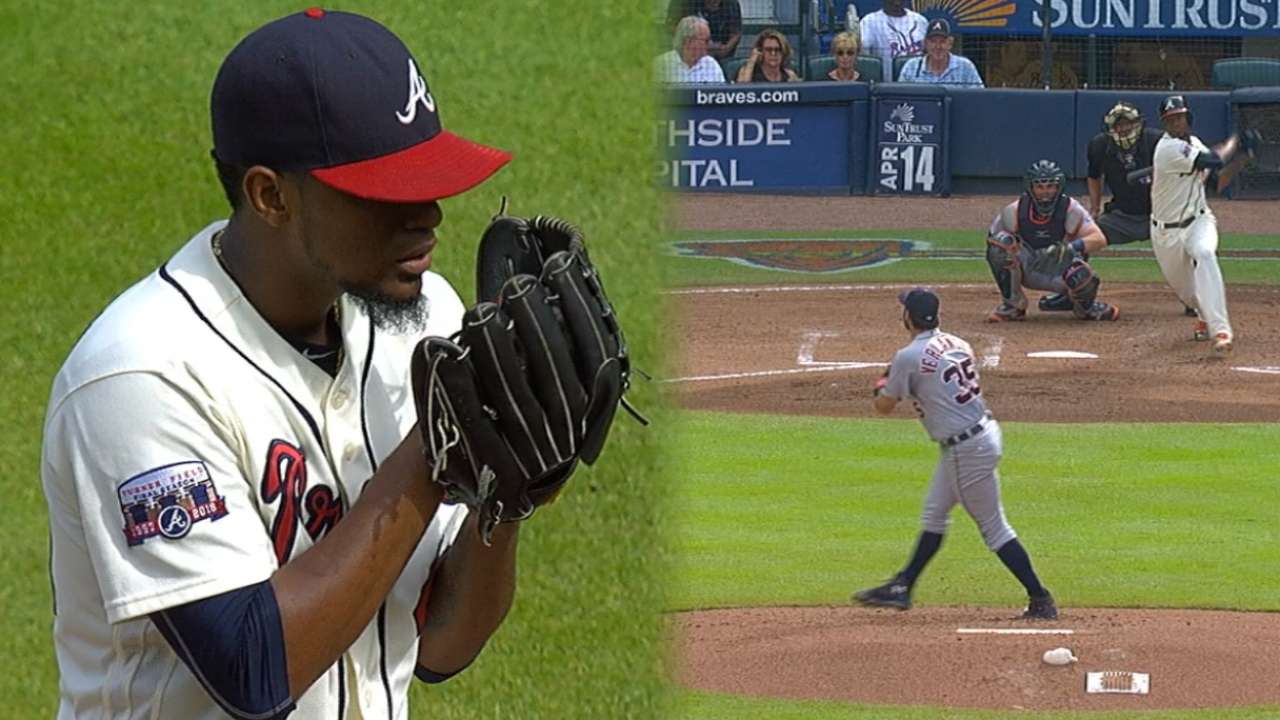 Enter Wallace, Chiti and Hernandez.
As for McDowell and the O's, it's all good. For the longest time, he was the most underrated coach of any kind in Major League Baseball. Then folks began noticing that McDowell's team kept finishing in the top five in team ERA each season. His Braves pitching staff even went five consecutive years in which its team ERA dropped every season. McDowell molded veterans and youngsters. He kept Atlanta's staff vibrant despite injuries and slumps.
Finally, after two seasons of many of those Braves pitching prospects flashing signs that they remain several years away from stardom, officials decided to change pitching coaches.
Not that McDowell did anything wrong.
Sometimes in clubhouses and locker rooms, you need a different voice. Consider, for instance, that McDowell replaced Leo Mazzone as Atlanta's pitching coach, and Mazzone was as gruff to his staff as McDowell was soothing. They both produced results at the highest level. McDowell will do so with the Orioles, where he'll reunite with Alan Mills, a former teammate when they both played for the O's in 1996. Mills will serve as Baltimore's bullpen coach after five years as a pitching instructor with the franchise. They'll finish Wallace's job of turning Chris Tillman and Gausman into leaders of a deep starting rotation with Ubaldo Jimenez, Yovani Gallardo and Wade Miley. Among the bullpen keys are Darren O'Day and Britton.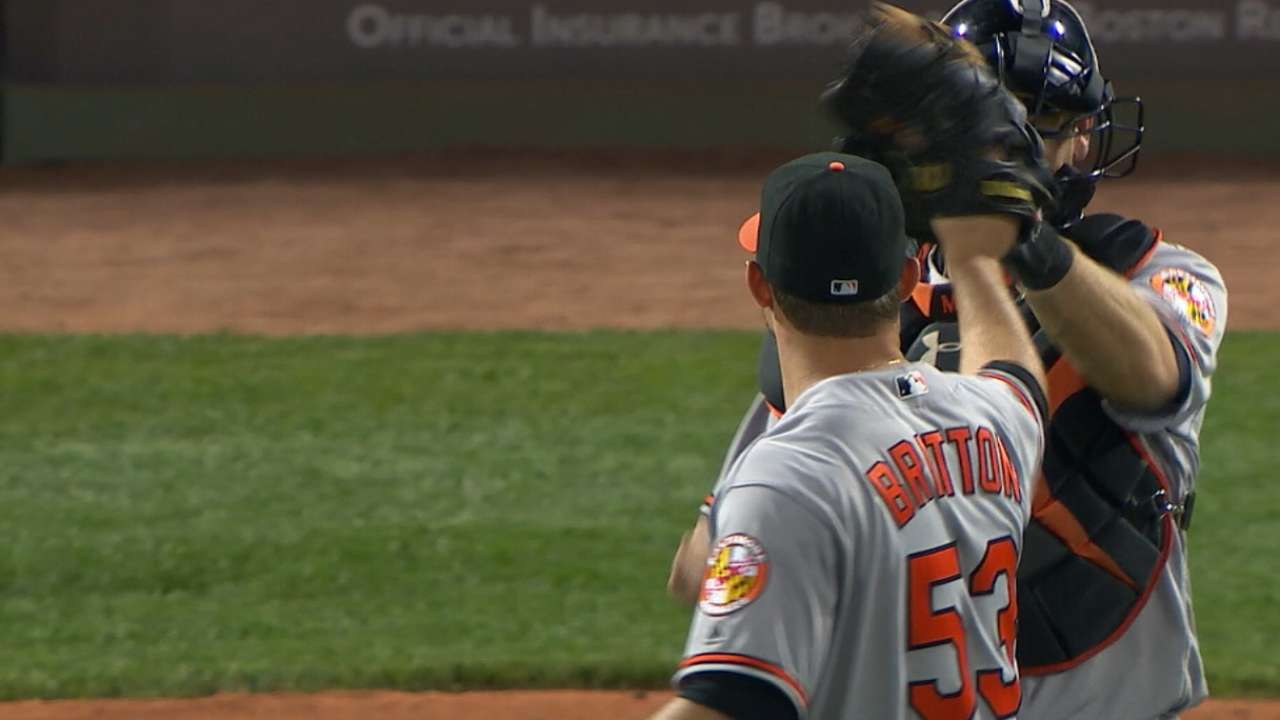 So when it comes to pitching, the Orioles are sort of the Braves, and the Braves are sort of the Orioles.
That's because their pitching coaches are interchangeable. Literally.
Terence Moore is a national columnist for MLB.com. This story was not subject to the approval of Major League Baseball or its clubs.