MLB.com Columnist
Phil Rogers
Elf help: If GMs made lists for Santa ...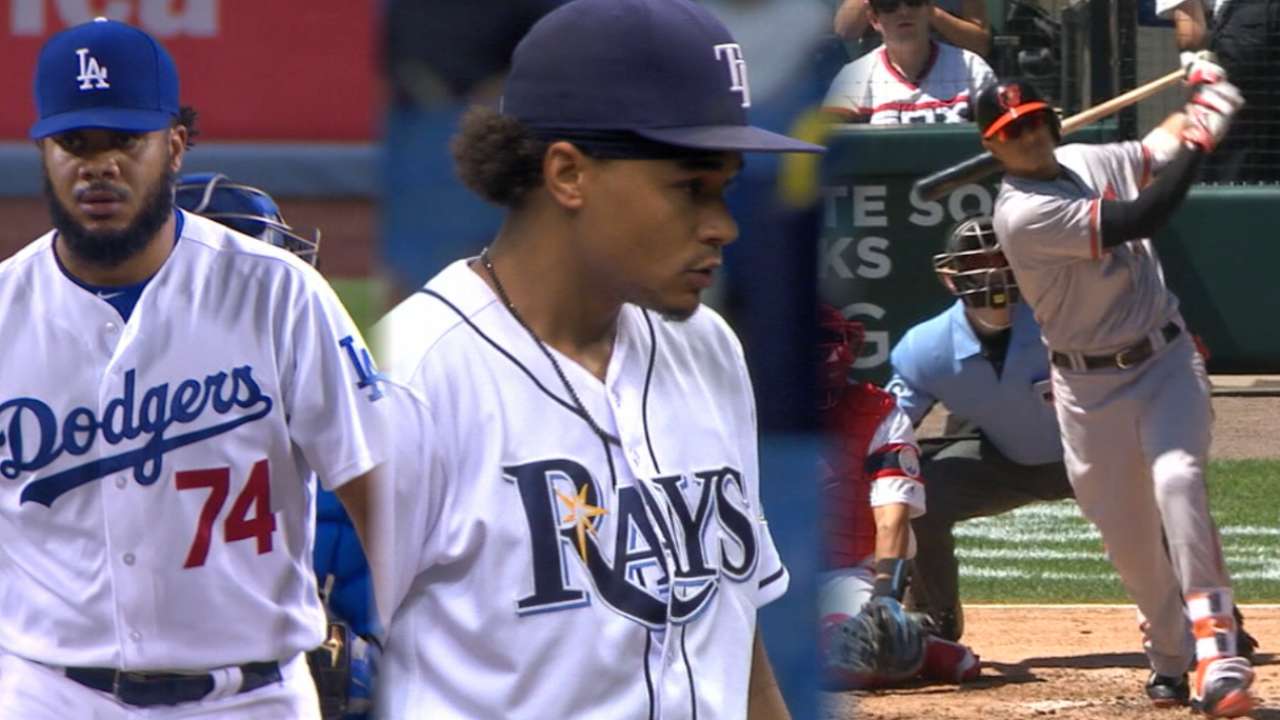 With Thanksgiving Day behind us, it's time to write letters. That's right, letters to Santa. Kids still do that. And there are more than a few general managers who would like to do that, too.
What would GMs ask of Santa if they made their lists and sent them to the North Pole? Every team would like to get a big gift this holiday season, and a few stocking stuffers would be nice, too.
Some of them might even get additional gifts from their parents ... er, club owners. So here's a look at what might be on those wish lists, starting with the defending champs and working through many of the teams trying to catch them.
CUBS
Very merry: Kenley Jansen. Joe Maddon's bullpen presents bigger questions post-parade than it did this time last year. Not only are Aroldis Chapman and glue guy Travis Wood free agents, but Hector Rondon and Pedro Strop seemingly have taken steps backward.
Top of the stocking: Dexter Fowler. The question is how long of a contract will the Cubs offer their leadoff hitter with Albert Almora Jr. available as the center-field replacement.
INDIANS
Very merry: A healthy Michael Brantley. Like online shoppers, Cleveland executives would avoid the crowds if they knew their left fielder was going to be healthy. That and the presence of top prospect Bradley Zimmer are big upgrades for an outfield that looked lacking in the World Series.
Top of the stocking: Trevor Plouffe. Solid defensively and a right-handed run producer, the Twins castoff would soften the possible departures of Mike Napoli, Rajai Davis and Coco Crisp by allowing Jose Ramirez to be used in a Ben Zobrist type of role.
DODGERS
Very merry: Chris Sale. He's the smart watch or virtual-reality glasses of the shopping season. Everybody wants the 27-year-old lefty, who is signed for three seasons. Sale is a fit for the Red Sox, Rangers and Nationals, among others, but he is listed here because of the possibility of a massive trade with the White Sox, who are also shopping third baseman Todd Frazier, closer David Robertson and second baseman Brett Lawrie.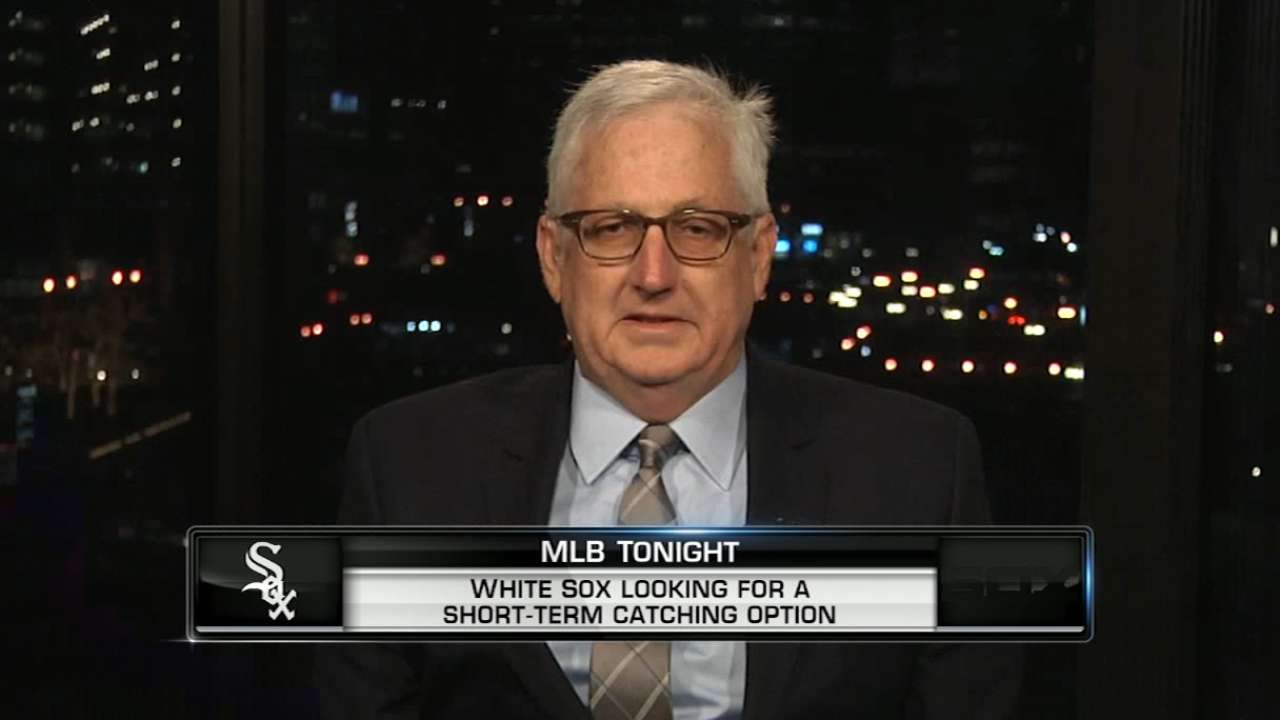 Top of the stocking: Chase Utley. While they're exploring trades for Brian Dozier and Ian Kinsler, re-signing Utley would allow them to direct more resources to filling holes at closer and third base.
BLUE JAYS
Very merry: Jose Bautista. They seemingly, but not definitely, closed off the return of Edwin Encarnacion by signing Kendrys Morales to a three-year contract, but could still turn out to be Bautista's best fit.
Top of the stocking: Wood. The bullpen needs help from the left side as well as a possible sixth starter with R.A. Dickey gone to Atlanta. Wood is the definition of utility pitcher.
GIANTS
Very merry: Mark Melancon. Upgrading the bullpen is the first priority after the four-run ninth inning in Game 4 of the National League Division Series against the Cubs.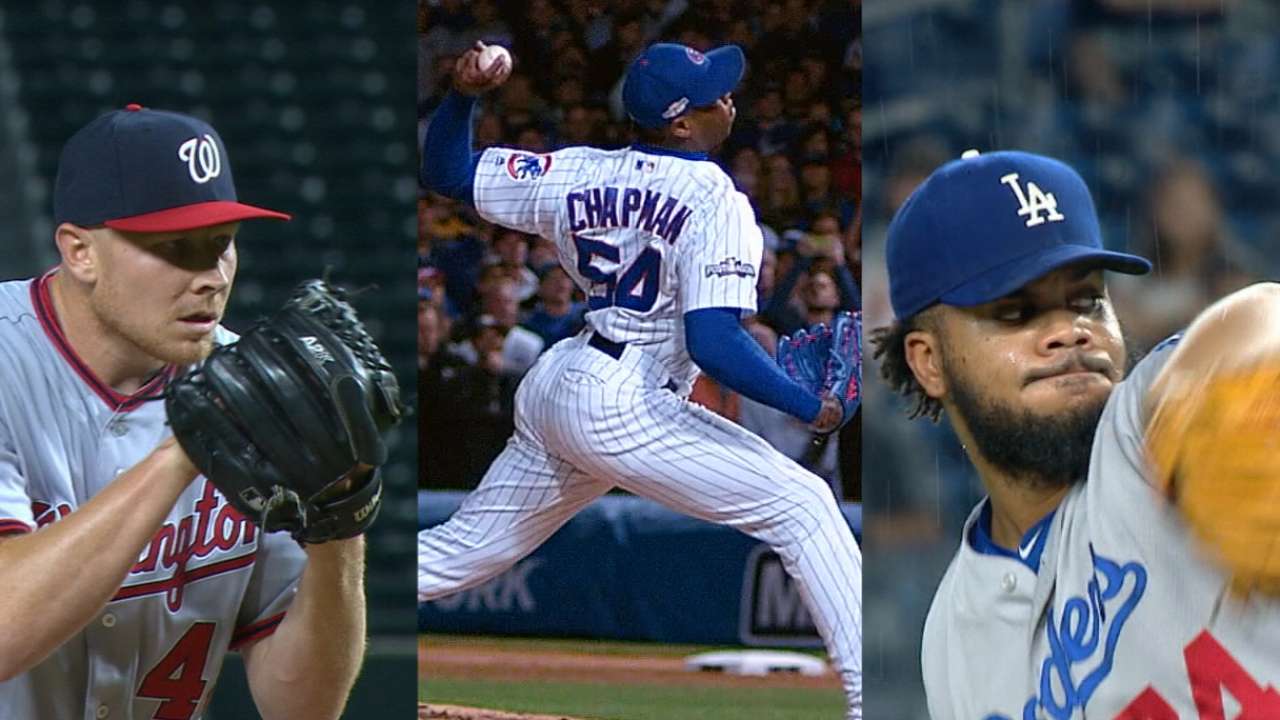 Top of the stocking: Matt Holliday. Likely to land a one-year contract wherever he goes, the veteran left fielder presents another right-handed bat to balance the lineup.
RED SOX
Very merry: Rich Hill. After turning in a 2.12 ERA in 20 starts last season, the Boston-area native is in line for a multiyear deal even though he'll be entering his age-37 season. Hill made four starts for the Red Sox at the end of the 2015 season, after reviving his career in independent ball.
Top of the stocking: Robertson. If Boston can't work out a trade for Sale, it might be able to acquire Mariano Rivera's old setup man from the White Sox.
NATIONALS
Very merry: Chapman. Like the Cubs, the Nats paid heavily for a rental closer last summer. They face a lot of competition to get Chapman, but he was at least as comfortable pitching for Dusty Baker as Maddon and Joe Girardi.
Top of the stocking: Wilson Ramos. Would he take a one-year pillow contract to stay in Washington and prove that his surgically repaired right knee won't limit him going forward? Ramos was the Nationals' cleanup hitter when he got hurt in late September.
RANGERS
Very merry: Chris Archer. With Yu Darvish likely to opt into free agency after 2017, this is the perfect time to add a controllable power arm behind Cole Hamels and Darvish. Signing Andrew Cashner to a one-year deal didn't fill the need to address the rotation.
Top of the stocking: Carlos Gomez. Something clicked in a big way when he was traded from the Astros to the Rangers last August. Re-signing him could allow general manager Jon Daniels to feel better trading prospects for a starter.
METS
Very merry: Ian Desmond. Signing a right-handed hitter who can play center field would allow Curtis Granderson to move to a corner spot, giving GM Sandy Alderson the flexibility to shop Jay Bruce for pitching help.
Top of the stocking: Jason Hammel. The Mets persevered with surprise contributors like Seth Lugo in 2016, but another veteran starter would add some nice insurance against continuing health problems for the rotation.
ORIOLES
Very merry: A five-year, $150 million contract extension for Manny Machado, with no opt-out clause. He's passed Bryce Harper to become the biggest name set for the market after the 2018 season. It will only get tougher to sign him as free agency nears.
Top of the stocking: Mark Trumbo signed to a multiyear contract. Why wouldn't he want to stay put at Camden Yards after his 47-homer season?
CARDINALS
Very merry: Billy Hamilton. Fowler is at the top of the Cardinals' wish list, but a trade for the Reds' center fielder might turn out to be just as good. Hamilton's speed would give manager Mike Matheny a new way to attack the Cubs, and the Cards would have a terrific defensive outfield with him in between Randal Grichuk and Stephen Piscotty.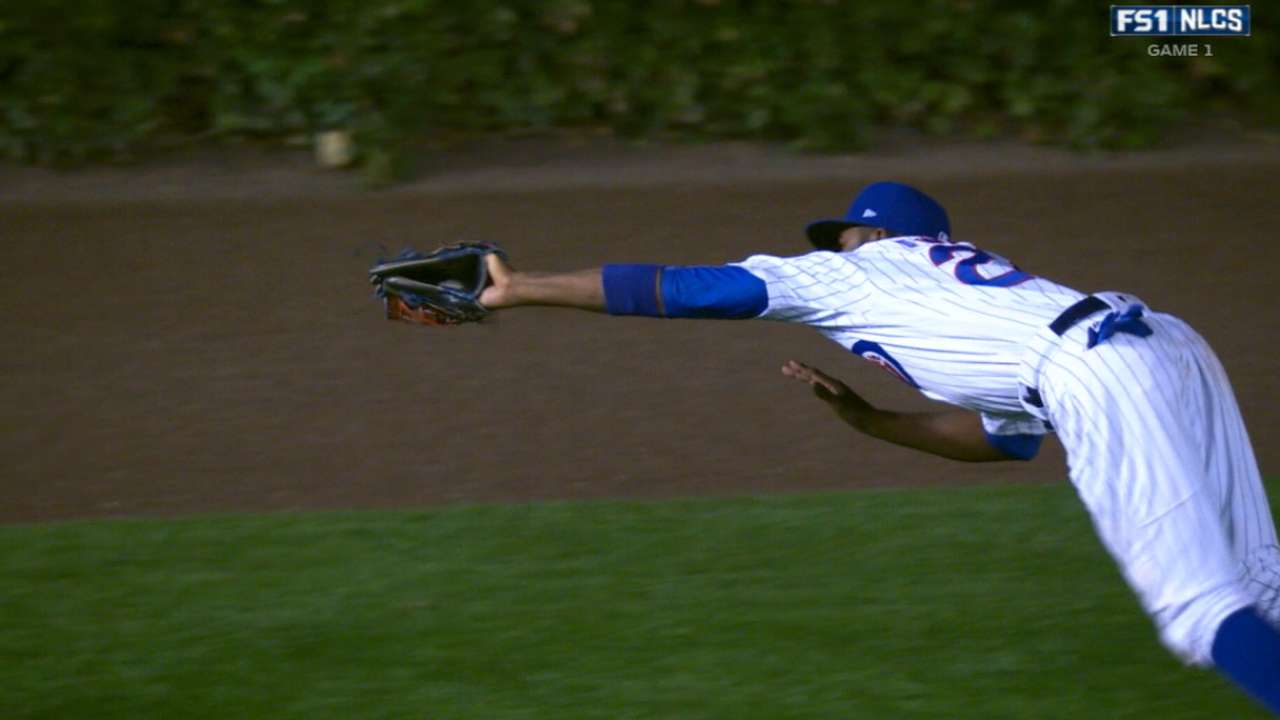 Top of the stocking: Greg Holland. He would join Brett Cecil as another impact arm in front of Seung Hwan Oh, lessening the load on the starting rotation.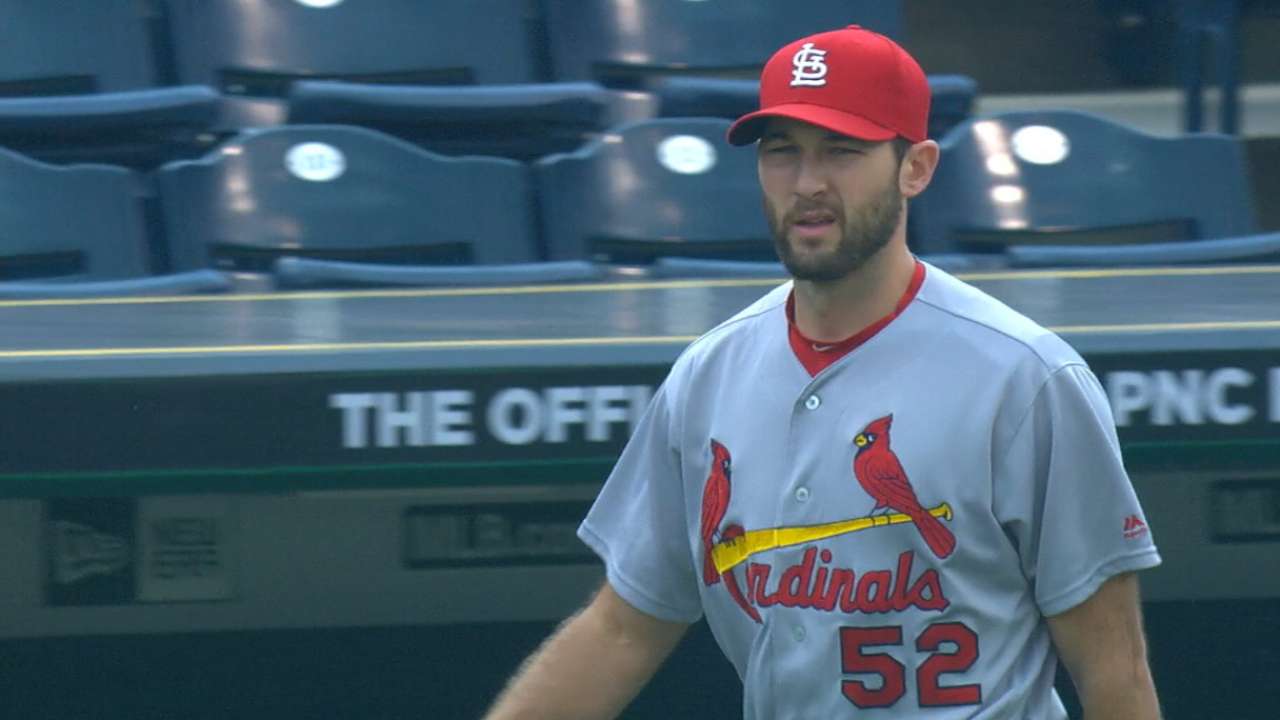 TIGERS
Very merry: Trayce Thompson and first-base prospect Cody Bellinger. A deal with the Dodgers for Kinsler would show the Tigers are no longer just paying lip service to the desire to get younger.
Top of the stocking: Joe Blanton. Bullpen depth is never a bad thing.
ASTROS
Very merry: Jose Quintana. Signed for four more years, Quintana might have as much value as Sale, leading the White Sox to consider trading both of their Nos. 1-2 starters. The Astros may have enough young talent to get that deal done without including Alex Bregman.
Top of the stocking: Mitch Moreland. Even after adding Josh Reddick and Brian McCann, another proven left-handed hitter couldn't hurt, especially if A.J. Reed winds up being included in a trade for pitching.
Phil Rogers is a national columnist for MLB.com. This story was not subject to the approval of Major League Baseball or its clubs.