Rangers mulling fifth-starter options
Texas could re-sign Lewis, Holland; give former top prospects looks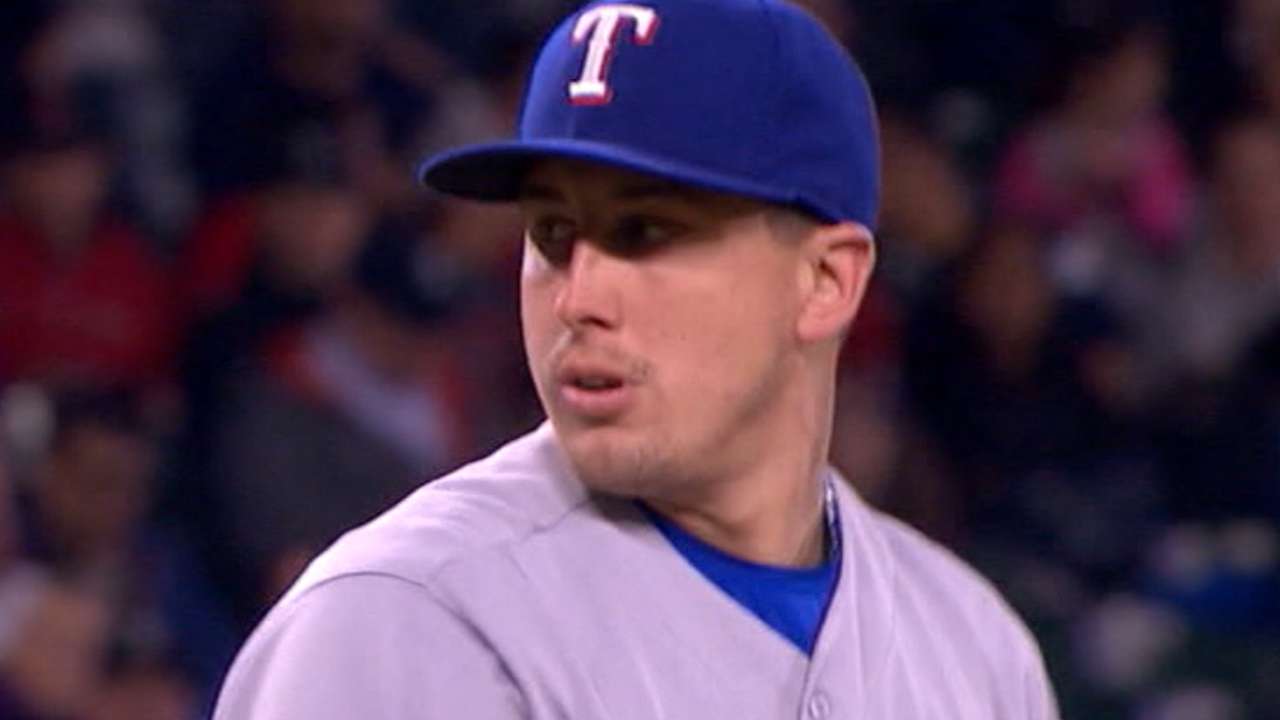 ARLINGTON -- The Rangers signed free-agent starting pitcher Andrew Cashner to a one-year contract this week, but general manager Jon Daniels said that does not close the door on re-signing either Colby Lewis or Derek Holland.
"We are still in the market for starting pitching, and they are both starting pitchers," said Daniels, who has been in contact with the agents of both players.
As of now, the Rangers have a rotation that includes left-handers Cole Hamels and Martin Perez, right-hander Yu Darvish and Cashner. The fifth spot is still to be determined.
Lewis and Holland are among the free-agent possibilities. So is Edinson Volquez, and the Rangers are still discussing trades with other clubs, most notably the White Sox for left-hander Chris Sale.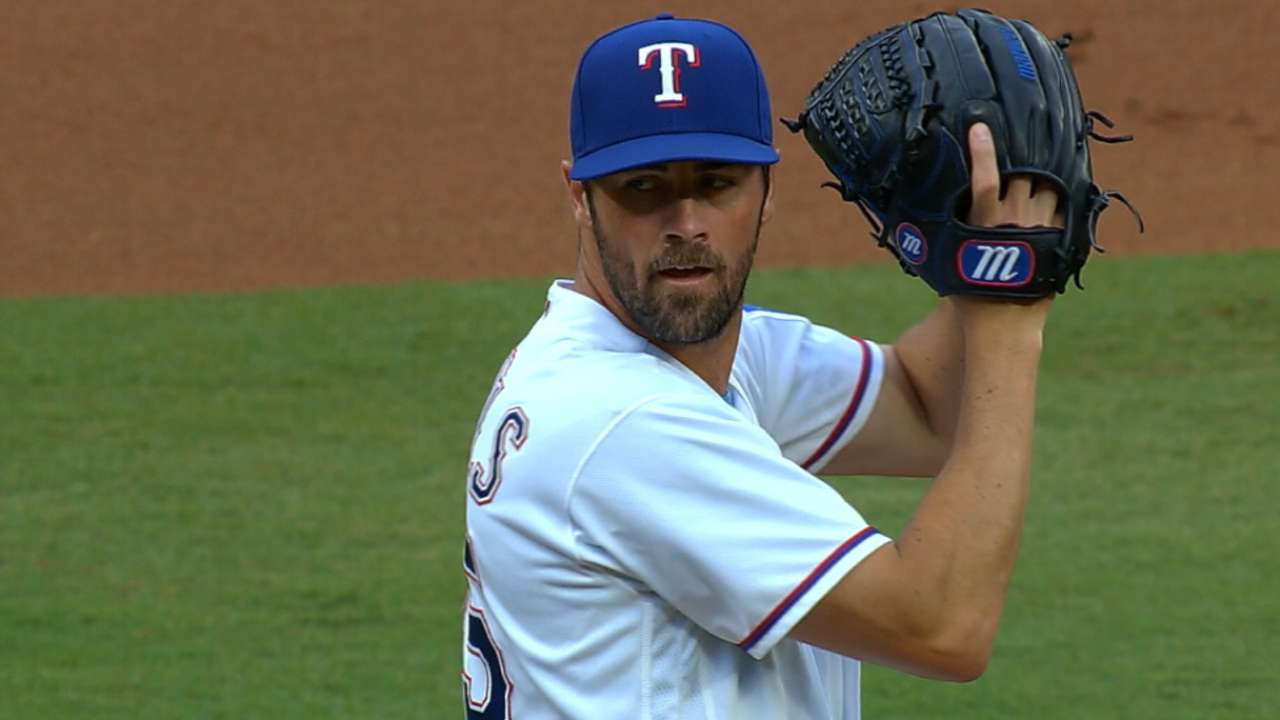 The Rangers also have several candidates from within, beginning with right-hander A.J. Griffin. He is fifth on the Rangers' depth chart.
Griffin went 7-4 with a 5.07 ERA in 23 starts for the Rangers in 2016, his first season in the Major Leagues since '13 with the A's. He missed all of '14-15 while recovering from Tommy John surgery after going 21-11 with a 3.60 ERA in 47 starts from '12-13.
Griffin won a spot in the rotation last spring, and he posted a 3-0 record with a 2.94 ERA through six starts before missing six weeks with shoulder inflammation. Texas activated him on June 25, and he was 4-4 with a 5.91 ERA in his last 17 starts.
"A.J. did a great job for us last year," Daniels said. "The big thing with A.J. is the ability to go wire to wire. He hadn't pitched in two years after having the surgery. He was really an effective starter before that. When he is healthy, he has been productive and successful. We have to get him back to the point where he has the stamina and the health to go wire-to-wire."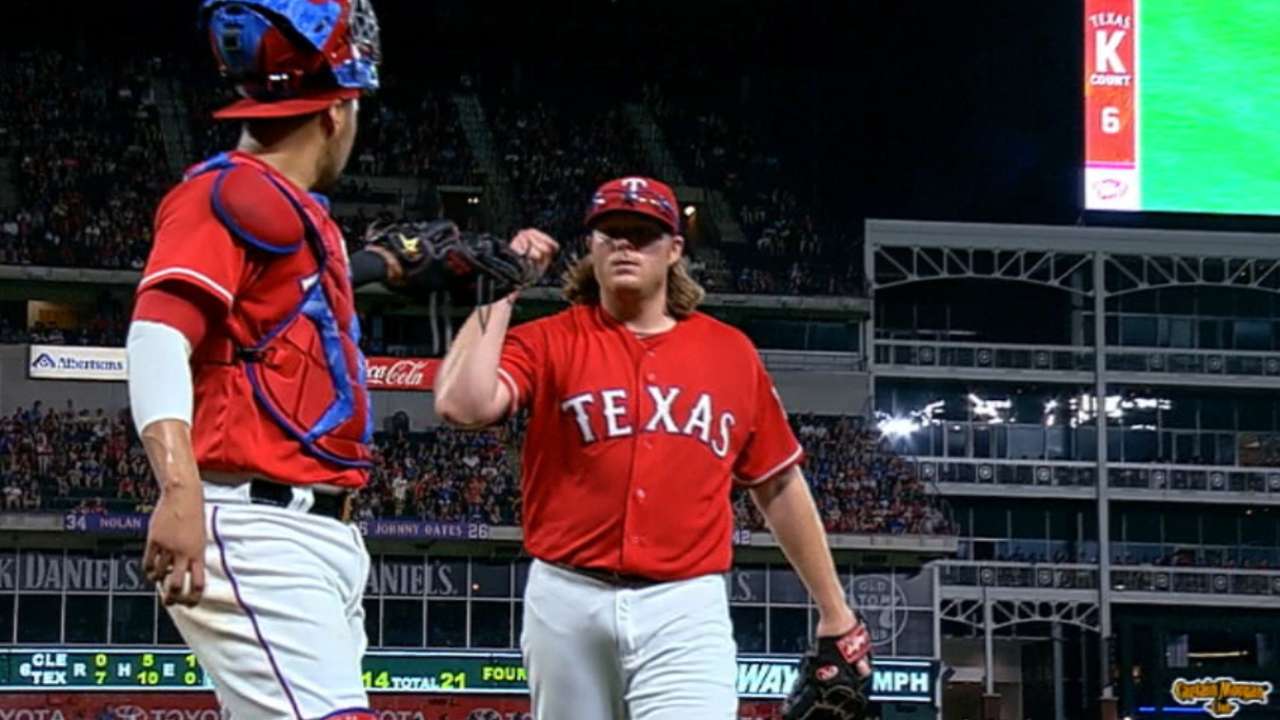 The mystery pitchers are Nick Martinez and Chi Chi Gonzalez, two former highly regarded prospects who have had mixed results in the big leagues.
Martinez, 26, is a four-pitch starter who is not overpowering and must rely on pinpoint control. Over the past three years, he has bounced between the Rangers and Triple-A Round Rock as well as the rotation and the bullpen.
In 65 big league games (50 starts), Martinez is 14-22 with a 4.44 ERA and a 1.48 WHIP. The pinpoint control has been elusive. There have been 132 pitchers who have thrown at least 300 innings over the past three seasons in the Majors and Martinez's 3.55 walks per nine innings is the 14th highest. His 1.42 strikeouts per walks are the third lowest.
Martinez is currently pitching in the Dominican Winter League and has 18 scoreless innings over his last three starts, allowing nine hits and seven walks with eight strikeouts.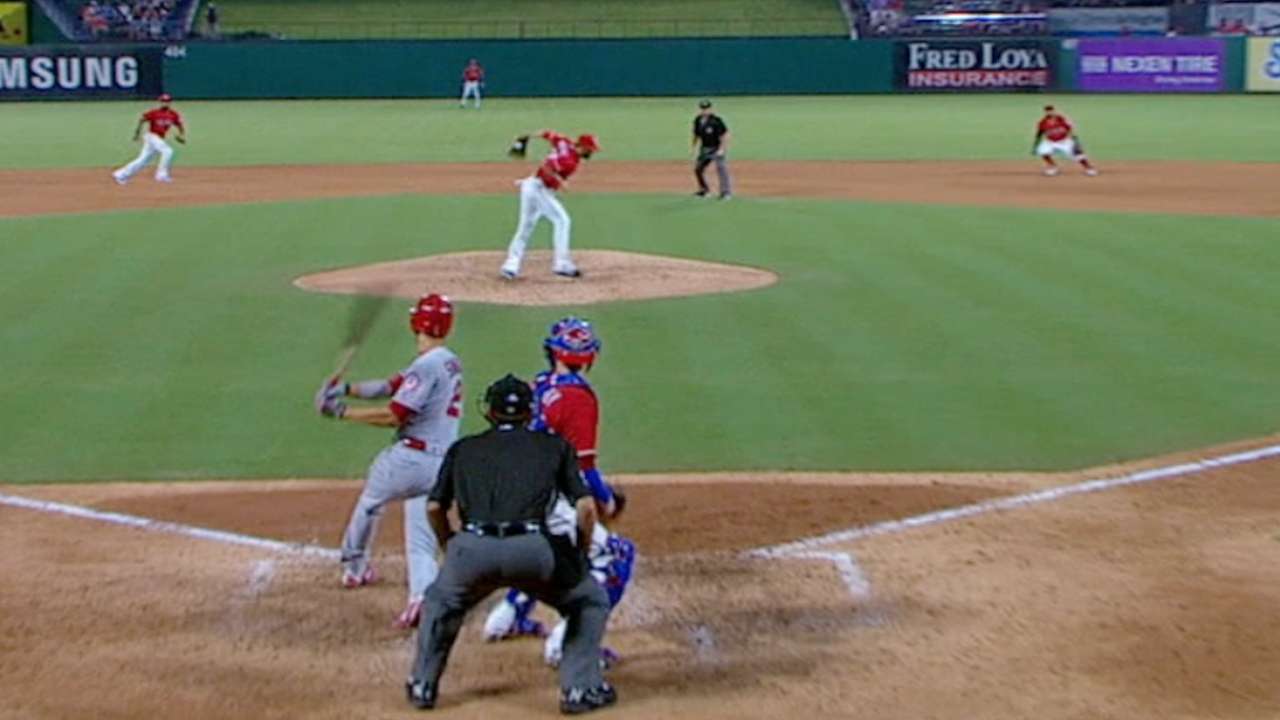 Gonzalez, 24, was the Rangers' first-round Draft pick in 2013 and was in the big leagues less than two years later. He has gone 4-8 with a 4.54 ERA in 17 games (13 starts) while trying to master the secondary pitches needed to go with his sinking fastball.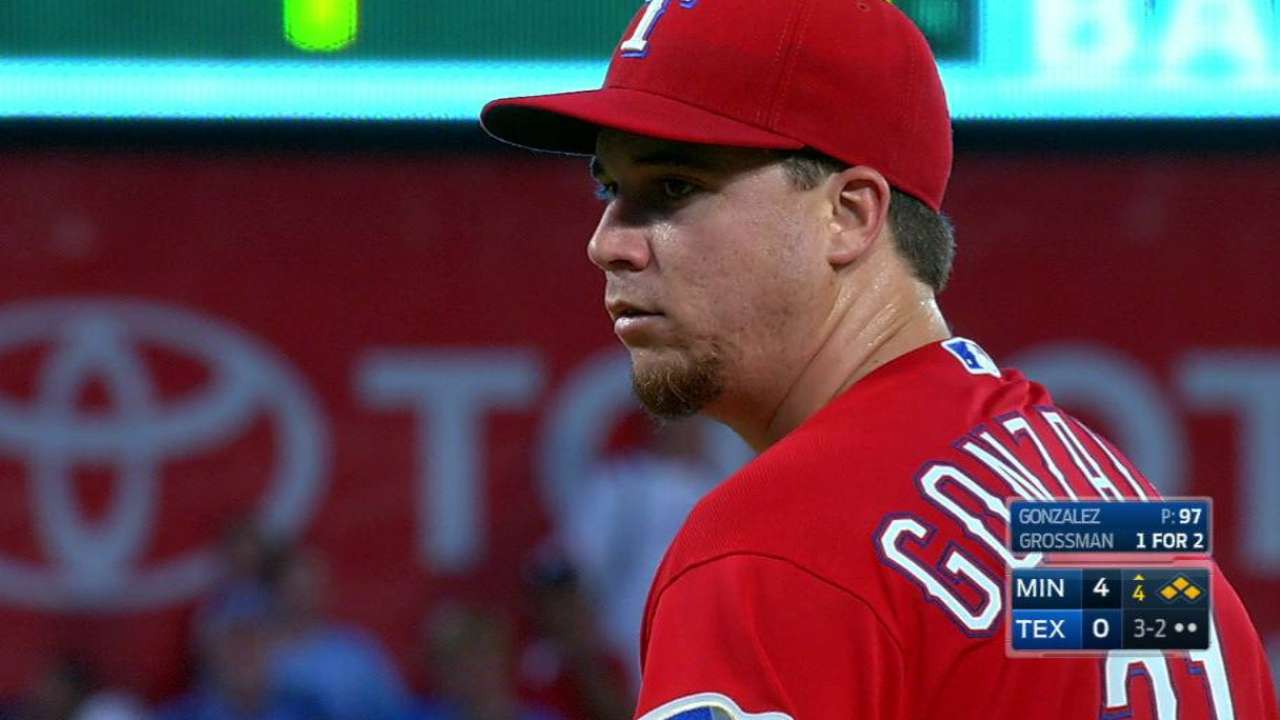 Another rotation candidate emerged this offseason when the Rangers claimed right-hander Tyler Wagner off waivers from the D-backs. Wagner, who missed most of last season with a strained right latissimus dorsi muscle, compiled a 1.80 ERA in three relief appearances for the D-backs and went 1-4 with a 3.04 ERA in five starts at Triple-A Reno.
In 2015, Wagner made 25 starts at Double-A Biloxi, going 11-5 with a 2.25 ERA that was the lowest in the Southern League. His 1.15 WHIP was the second lowest.
"He is an athletic strike-throwing starting pitcher with four pitches, including good feel for his changeup and ability to sink his fastball," Rangers scouting director Josh Boyd said.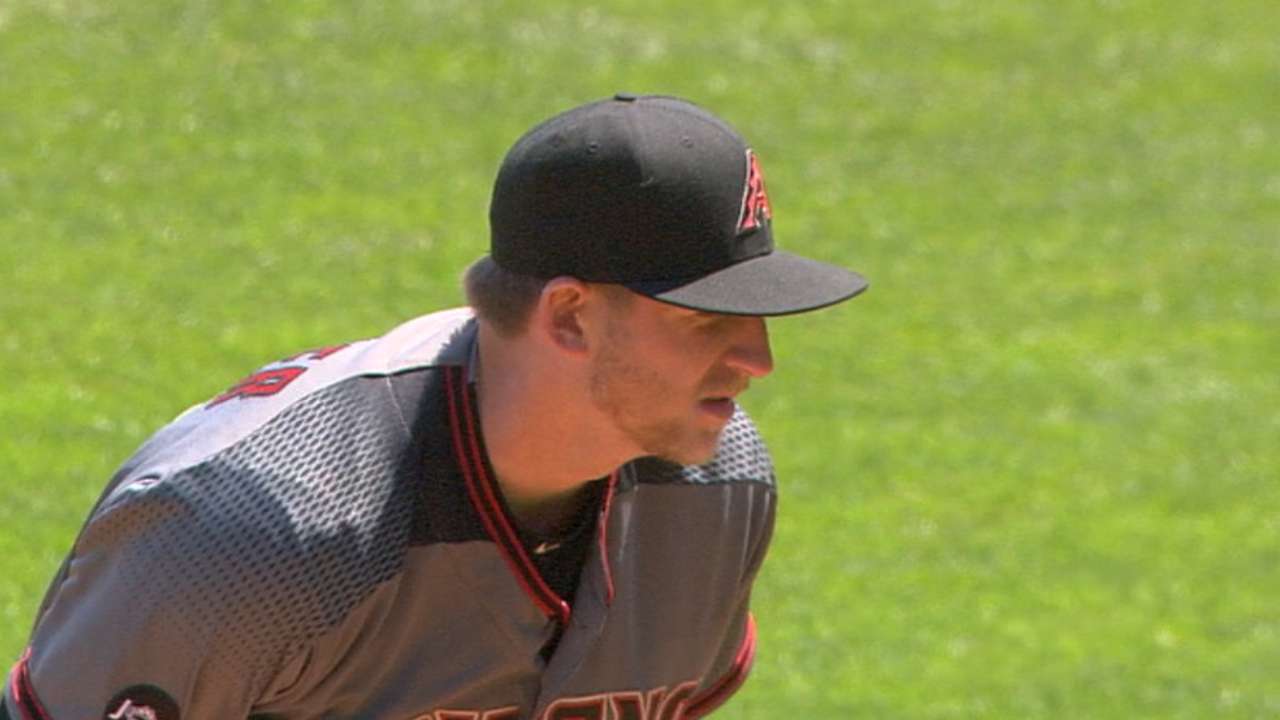 The Rangers also signed right-hander Allen Webster to a Minor League contract, but he is likely a long-term project. He spent last season pitching in Korea, but back in 2013, he was considered the Red Sox's top pitching prospect. Webster is 7-6 with a 6.13 ERA in 28 games (23 starts).
The Rangers' top pitching prospect is left-hander Yohander Mendez, who was 12-3 with a 2.19 ERA over 24 games (21 starts) at Class A High Desert, Double-A Frisco and Round Rock. He could compete for a spot in Spring Training, though it would appear he needs more time to build up stamina and durability.
Spring Training will also allow the Rangers to see how close right-handers Ariel Jurado (8-6, 3.66 ERA in 2016) and Connor Sadzeck (10-8 with a 4.16 ERA) -- the hardest thrower in the system -- are to being big league ready.
T.R. Sullivan has covered the Rangers since 1989, and for MLB.com since 2006. Follow him on Twitter @Sullivan_Ranger and listen to his podcast. This story was not subject to the approval of Major League Baseball or its clubs.