Inbox: What are Braves' plans at catcher?
Beat reporter Mark Bowman answers fans' questions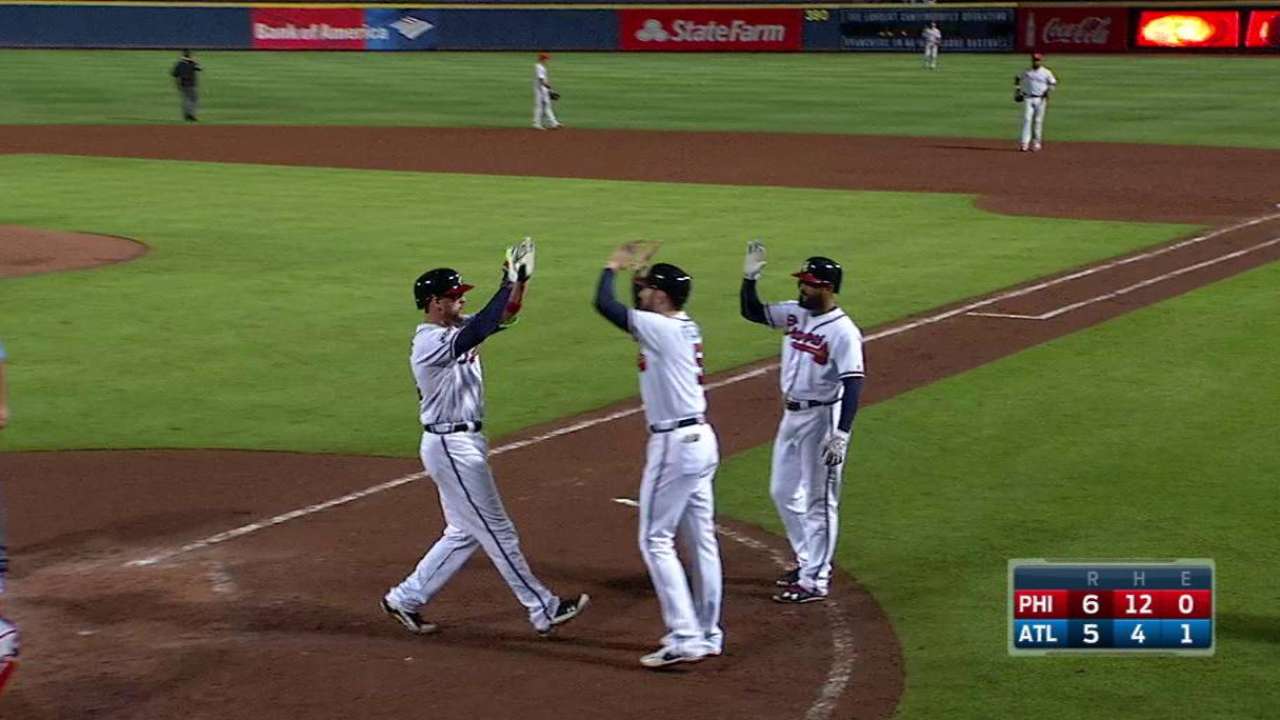 What are the Braves' options in terms of catchers?
-- Brian C., Danville, Va.
The Braves have made it clear their search for a catcher is more a want than a need. In other words, while they are interested to see if they can upgrade the position, they would be fine entering next season with Anthony Recker once again serving as Tyler Flowers' backup.
• Submit a question to the Braves Inbox
In fact, now that Jason Castro has signed with the Twins and Brian McCann has been traded to the Astros, the most likely development might be that the Braves will stick with their incumbent backstops. Nick Hundley and Kurt Suzuki remain potential free-agent targets, but as right-handed hitters, neither is considered to be as attractive to Atlanta as Castro was, who would have provided a nice left-right mix with Flowers, but not necessarily at the price (three years, $24 million) the Twins paid.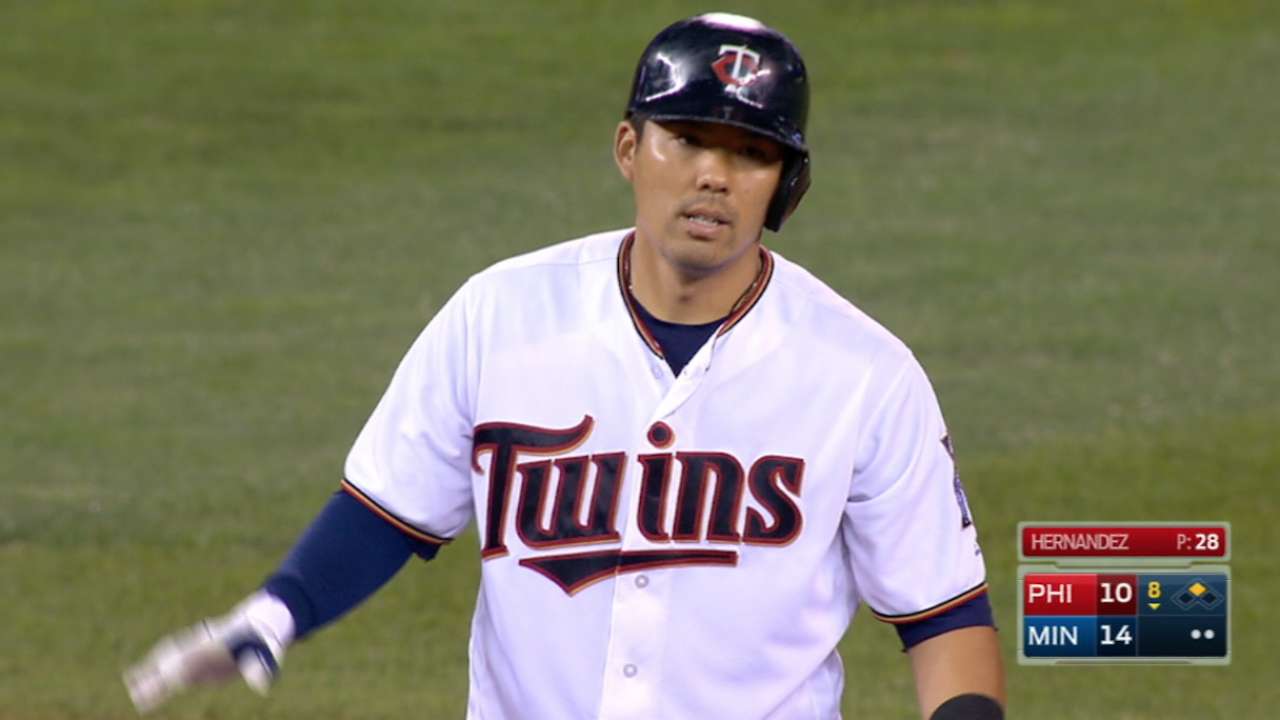 While the Braves looked at the possibility of acquiring McCann, they weren't willing to make the same financial commitment as the Astros, who agreed to take on $23 million of the $34 million the 32-year-old catcher is owed over the next two seasons. The Braves might have been willing to assume $14-16 million of the remaining contract, but that would have required a more significant return package than the Astros.
As for questions about why the Yankees asked for Mike Foltynewicz and Ender Inciarte when the Braves inquired about McCann during the latter part of this past season, New York was still in playoff contention and had no reason to part ways with the seven-time All-Star at that particular time. So, it made sense to ask for something ridiculous.
Why are the Braves looking for another catcher? It seemed like Recker played well when given an opportunity.
-- Bill K., Raleigh, N.C.
Given he was purchased from the Indians for next to nothing in early May, you could say Recker exceeded expectations when he was called to the Majors in July after Flowers went down with a fractured hand. Recker slashed .278/.394/.433 in 112 plate appearances with Atlanta and appeared serviceable behind the plate. But that was a small sample size. You have to consider that he slashed .204/.338/.370 over his final 66 plate appearances and entered this past season having slashed .190/.256/.350 over 432 plate appearances for the Mets from 2013-15.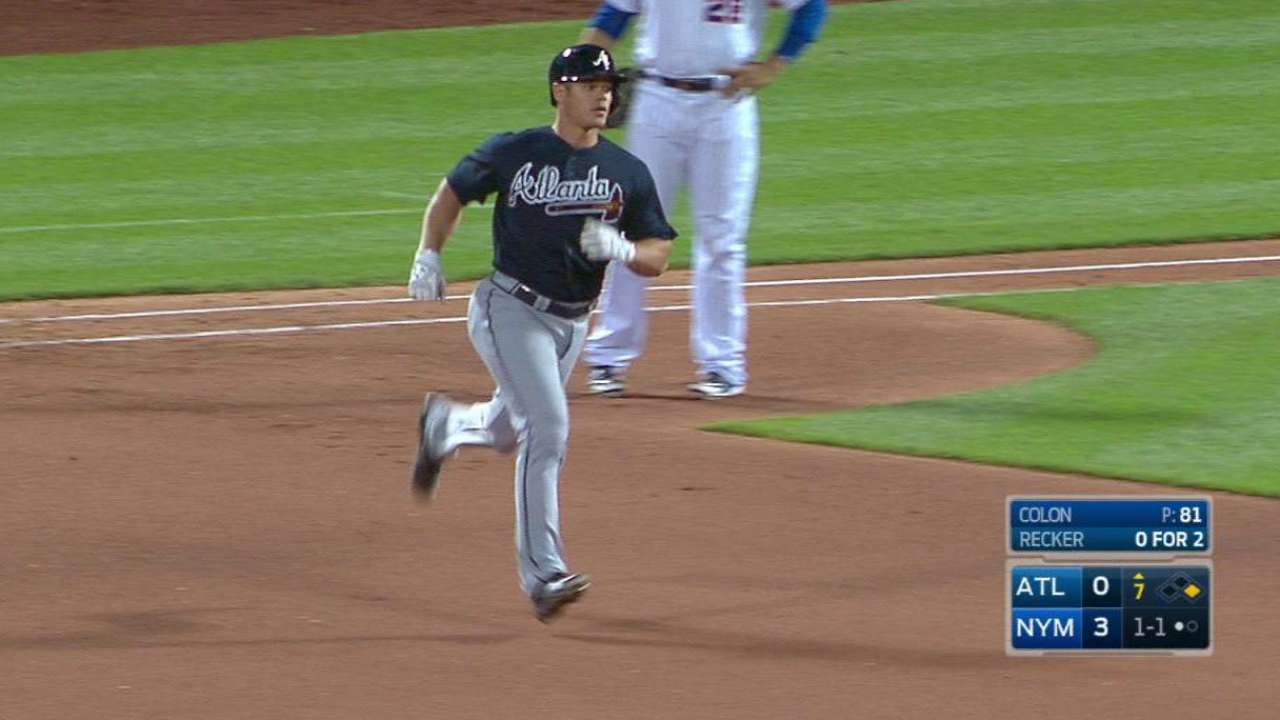 So it certainly makes sense for the Braves to at least look at other options. They added some organizational depth last week when they acquired Tuffy Gosewisch from the D-backs. But as things currently stand, Gosewisch is targeted to begin the season at Triple-A and serve as insurance in the event Flowers or Recker are sidelined.
Will the Braves pursue a third baseman over the offseason?
-- Taylor S., Adairsville, Ga.
Braves president of baseball operations John Hart and general manager John Coppolella have been answering this question by saying they liked what they saw this year from Adonis Garcia, who slashed .290/.325/.459, hit 13 homers and produced a 107 WRC+ over his final 407 plate appearances of this season. Any WRC+ figure that exceeds 100 is deemed above average.
Though he somehow significantly improved as a third baseman after being sent to Triple-A Gwinnett in May to learn how to play left field, Garcia will never be considered a defensive asset. But his glove was not necessarily a significant liability during this past season's final four months.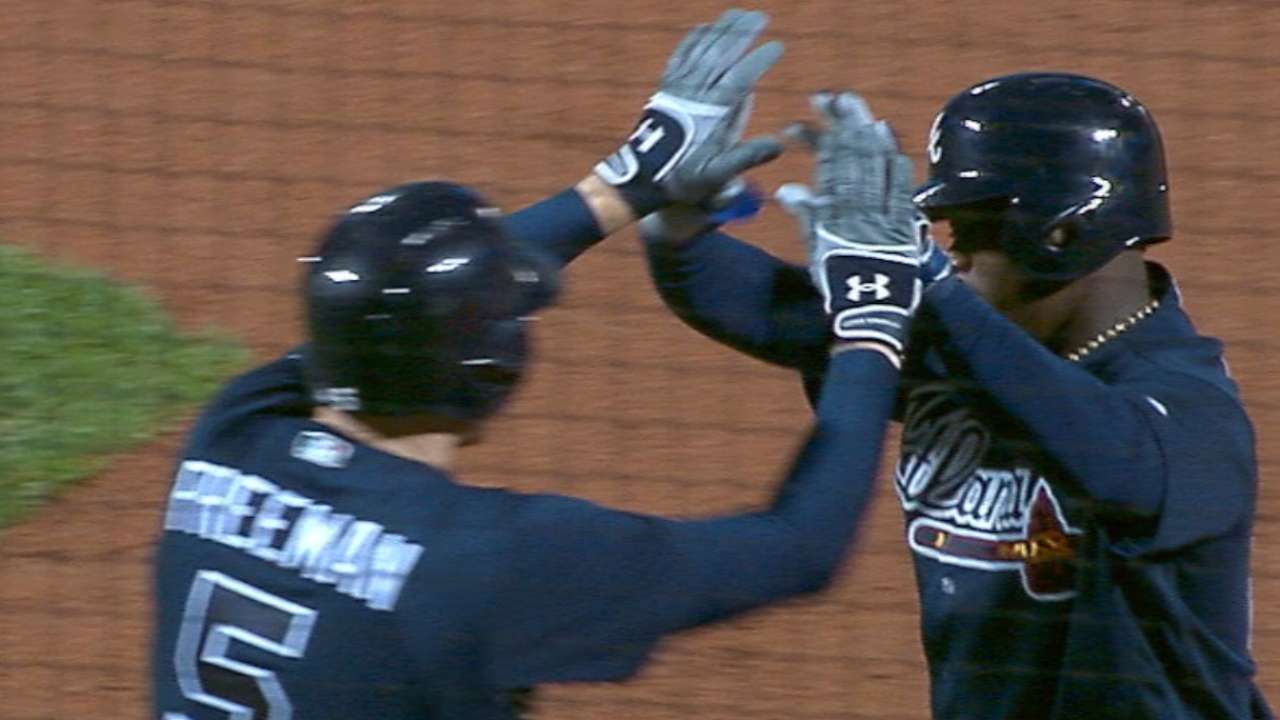 Within those final 407 plate appearances this past season, Garcia batted .367 (33-for-90) with two home runs and a .935 OPS against left-handed pitchers. He hit .267 (19-for-296) with 11 homers and a .736 OPS against right-handers within this stretch. If he produces in a similar manner throughout this upcoming season, the Braves will have another year to bring No. 15-ranked prospect Rio Ruiz along and also get a better sense about when Austin Riley (No. 13) might get to Atlanta.
Knuckleballers seem to always have a personal catcher. Who will be doing the catching for R.A. Dickey?
-- Woody D., Charleston, S.C.
When asked about this issue last week, Dickey said: "The perception out there is you have to have a specialized catcher. The truth of the matter is you don't. You just have to have a guy who wants to do it and get all the reps in by staying [late], catching all the 'pens and really get after it. If they do that, they'll figure it out."
Before signing Dickey, the Braves reached out to Flowers to get his thoughts about the possibility of catching a knuckleballer. He's certainly not the type to shy away from any challenge, but with that being said, it would seemingly make sense for this responsibility to go to the backup catcher, who could focus his attention on doing whatever necessary to become comfortable handling the tricky pitch.
Would the Braves consider trying to get Shelby Miller back?
-- Lewis W., Rossville, Ga.
The Braves inquired about the possibility this past summer and received the expected response from the D-backs, who have obviously been the target of criticism for their decision to acquire Miller in exchange for Dansby Swanson, Inciarte and Aaron Blair.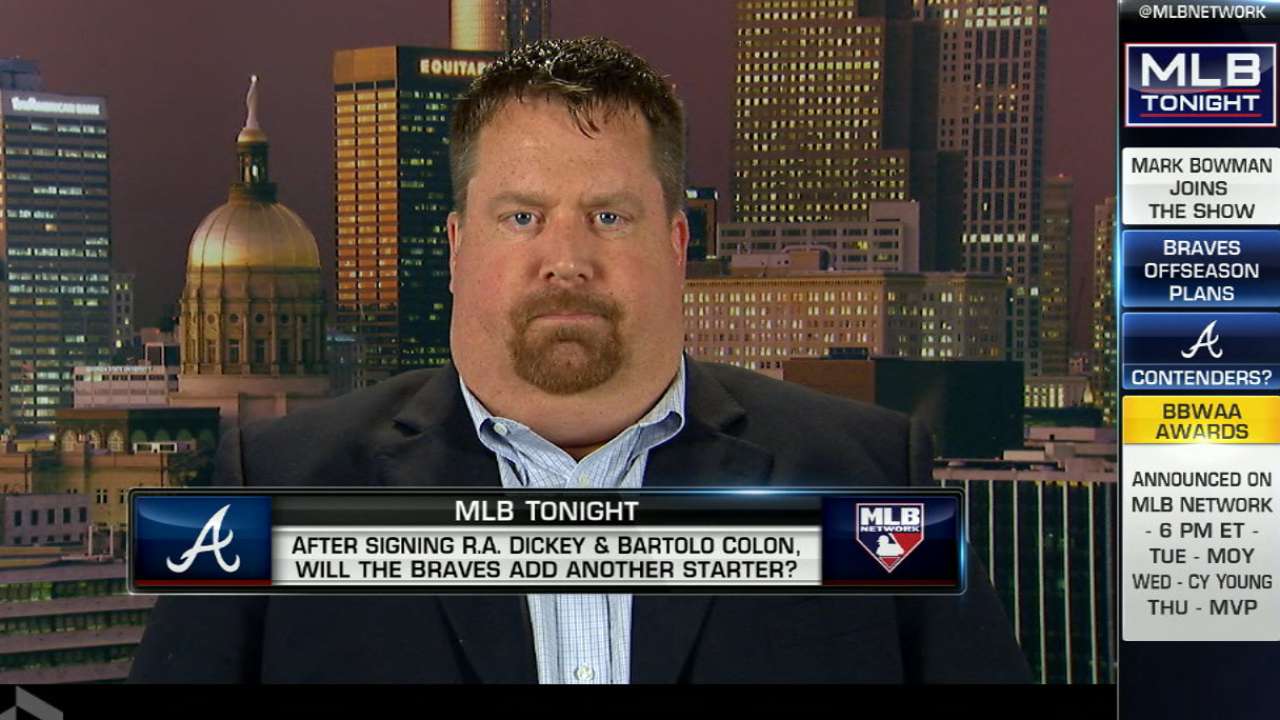 Given how Miller's value significantly diminished this past year, it would seemingly be in Arizona's best interest to keep him in the hope that he'll turn things around over the next few seasons. But even if they feel they need to cut their losses right now, they certainly aren't going to risk the enhanced ridicule that would result from Miller bouncing back while having Swanson and Inciarte playing behind him.
Mark Bowman has covered the Braves for MLB.com since 2001. This story was not subject to the approval of Major League Baseball or its clubs.