Golden age: Free agents 35 or older to watch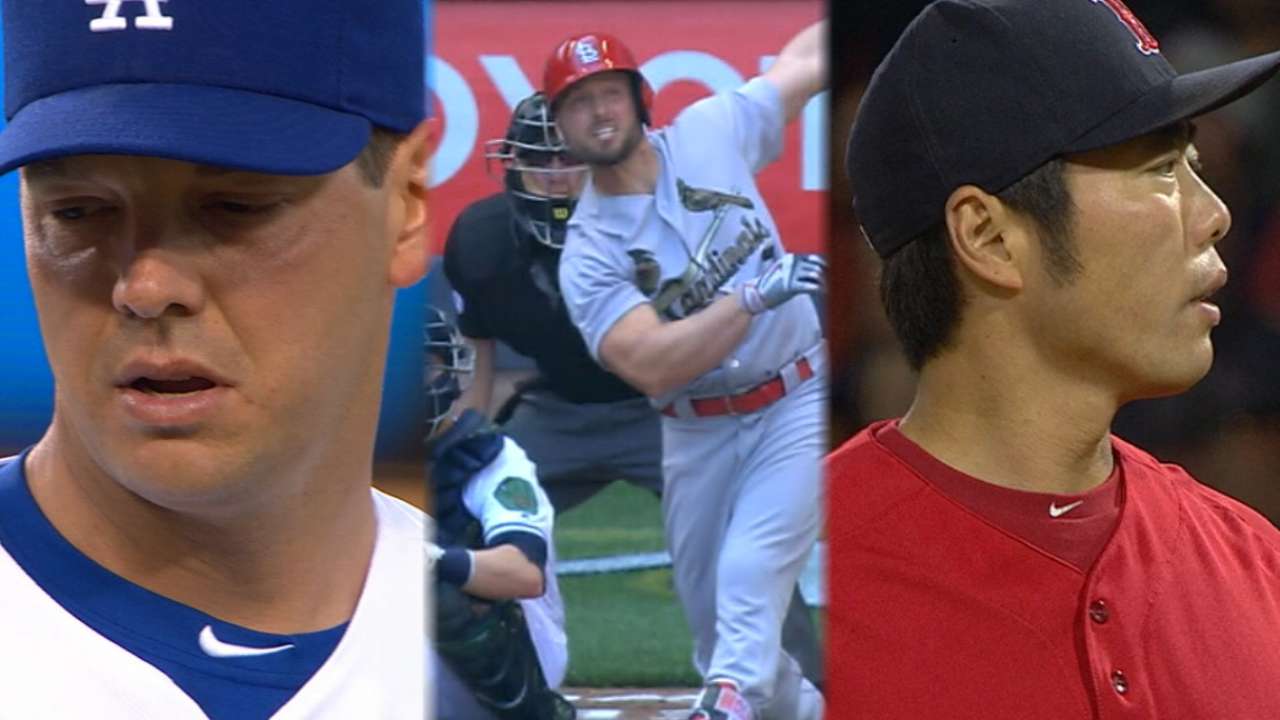 With Hot Stove season underway, the Braves wasted little time fortifying their rotation with a pair of 40-somethings in Bartolo Colon and R.A. Dickey.
While those two veterans will be the oldest starting pitchers in the Majors in 2017, they won't be the only free agents who find homes despite their place on the wrong side of baseball's aging curve. Take left-hander Rich Hill, who will turn 37 during Spring Training yet is positioned as the best starting pitcher in a thin market after posting a 2.12 ERA over 20 starts this past season.
To be sure, such players are fighting an uphill battle. Of 127 position players who produced at least 2.0 wins above replacement (WAR) in 2016, according to Baseball-Reference.com, just six (4.7 percent) were in their age-35 season or later. Only eight pitchers that old started at least 20 games.
Those numbers speak to the risks of investing in those getting up there in years, but as Hill, Colon, Adrian Beltre and David Ortiz showed again this year, there can be rewards as well.
Here then are 10 current free agents, besides Hill, who are heading into their age-35 season or beyond but still should attract plenty of interest over the next few months. (Note: Ages listed are "seasonal ages," meaning as of July 1, 2017).
Jose Bautista, RF, age 36
Not done yet: Even in a down year, Bautista showed patience and power. The six-time All-Star finished with MLB's third-highest walk rate and 26th-best on-base percentage (.366), plus a solid 122 weighted runs created-plus (wRC+).
Warning signs: Bautista's defense has declined, and he might fit best as a designated hitter moving forward. He also went on the disabled list twice while enduring his least productive season with the bat since 2009.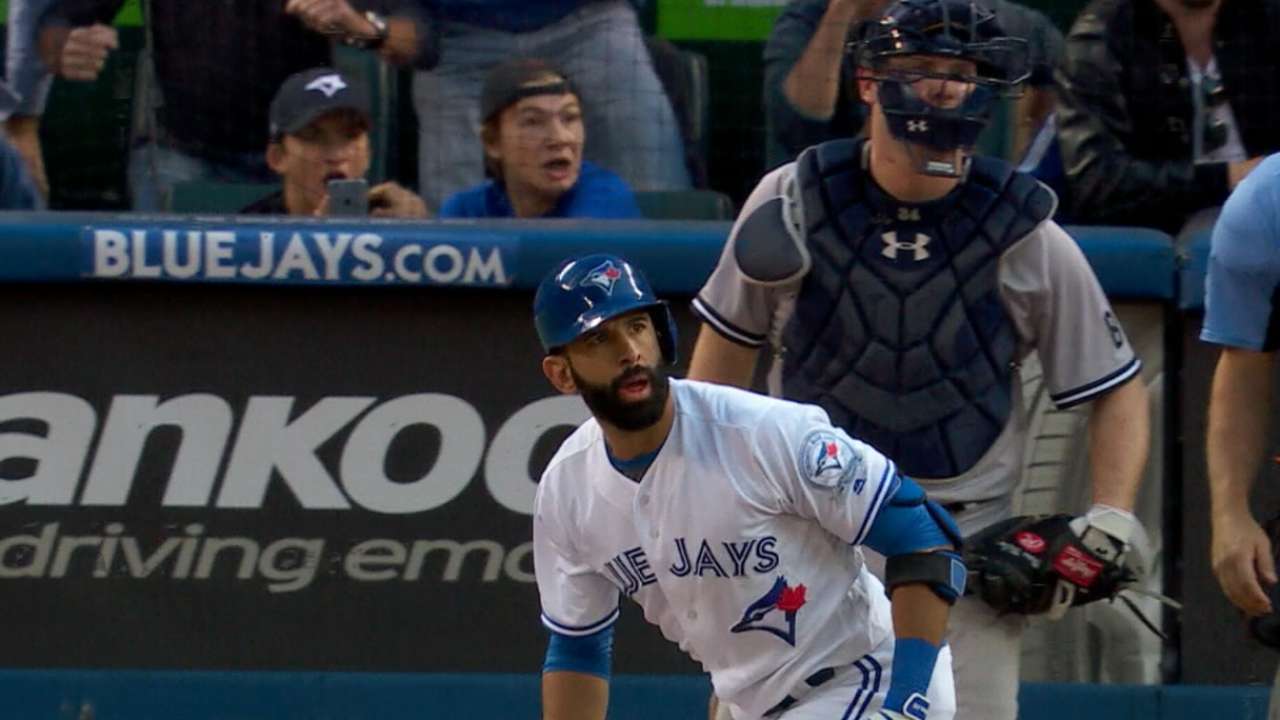 Carlos Beltran, RF, age 40
Not done yet: He continues to hit from both sides of the plate, with a .295/.337/.513 line that gave him a 124 wRC+ in 2016, his fifth time in six years at 119 or higher.
Warning signs: Beltran was much closer to league average at the plate after the Yankees traded him to the Rangers at the non-waiver Deadline, and his limited range in right field makes him a potential DH.
Joe Blanton, RP, age 36
Not done yet: In fact, Blanton has been reborn as a reliever over the past two years. His struggles in the National League Championship Series aside, he posted a 2.48 ERA across 80 regular-season innings, utilizing one of the game's most effective sliders.
Warning signs: Blanton's 8.3-percent walk rate was a career high. He also benefited from a BABIP that dropped from .301 all the way to .240, although some of that was due to becoming a much more fly-ball-oriented pitcher than in years past.
Rajai Davis, OF, age 36
Not done yet: He led the AL with 43 steals, getting caught just six times. Only Billy Hamilton provided more value with his overall baserunning, according to FanGraphs.
Warning signs: Davis struggled at the plate, hitting .249/.306/.388 for an 85 wRC+, and didn't take advantage of lefties like he has in the past (.235/.296/.374).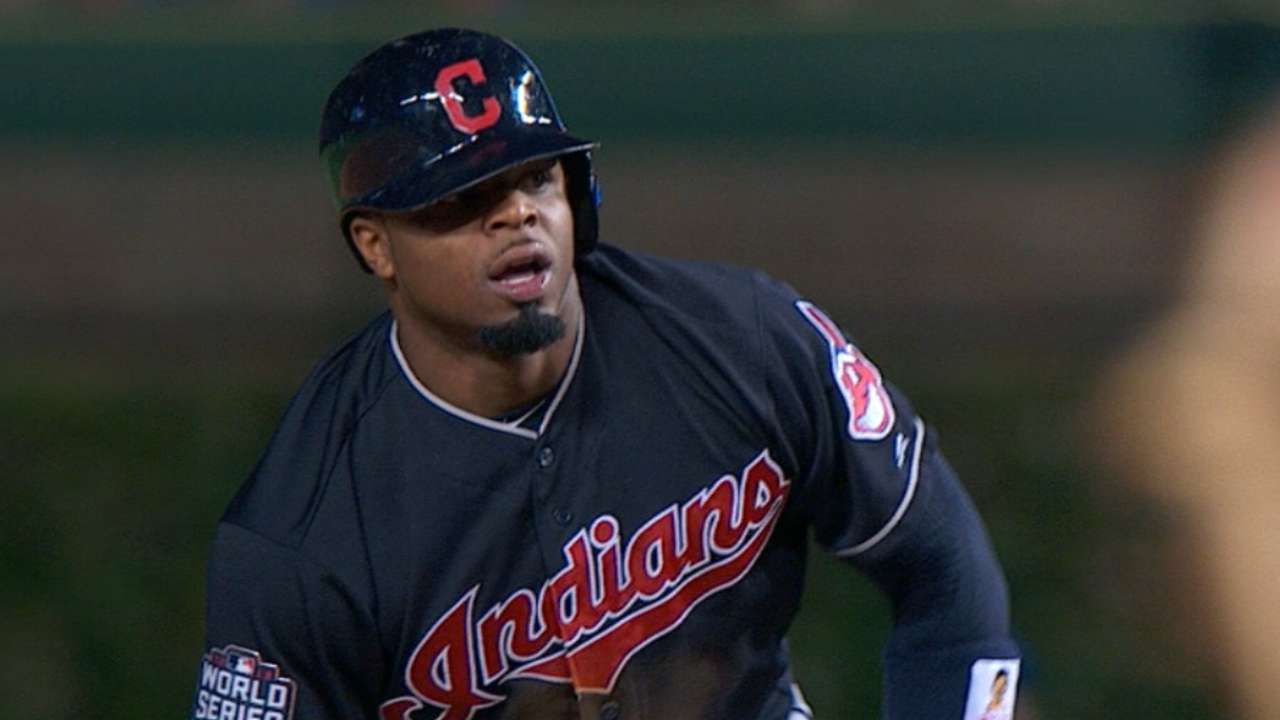 Matt Holliday, LF, age 37
Not done yet: Holliday's production dipped in 2016, but he still was above average with the bat (.461 slugging, 109 wRC+), and Statcast™ shows that his average exit velocity (94.7 mph) ranked third in MLB, sandwiched right between Giancarlo Stanton and Miguel Cabrera.
Warning signs: He posted easily his lowest walk rate since 2007, and his defense in left field could push him to first base and/or DH.
Mike Napoli, 1B, age 35
Not done yet: Napoli cleared 600 plate appearances for the first time in 2016, set career highs with 34 home runs and 101 RBIs, and he posted wRC+ of at least 113 for the eighth time in nine years.
Warning signs: He struggled at the plate during both September and the postseason, and poor defensive numbers at first base helped limit him to 1.0 WAR.
Angel Pagan, LF, age 35
Not done yet: The switch-hitter still showed some speed (15-for-19 in stolen bases), and like many in 2016, he displayed more power than ever before. He hit a career-high 12 homers in 129 games, more than from 2013-15 combined.
Warning signs: Pagan went on the DL for the fourth straight season (hamstring strain), and during that stretch, he has averaged only 107 games. Once a center fielder, he shifted over to left in '16.
Koji Uehara, RP, age 42
Not done yet: The right-hander struck out more than a third of the batters he faced, ranking 12th in the Majors in both strikeout rate and strikeout-to-walk ratio (minimum 40 innings). He finished the year with 11 scoreless innings after coming off the DL in early September.
Warning signs: An injury held Uehara under 50 innings for the second straight season, but he still surrendered eight homers (1.5 per nine), and his fastball velocity tumbled for the third year in a row, to just 87.3 mph.
Chase Utley, 2B, age 38
Not done yet: He still can hold his own defensively and hit right-handed pitching (.273/.343/.425), which added up to a 2.0-WAR season in 2016.
Warning signs: Utley struggled mightily against lefties for the second straight year, and following a strong start, he generated just a .236/.292/.381 line from June 1 forward.
Brad Ziegler, RP, age 37
Not done yet: The sidearming righty supported a 2.25 ERA with the sixth-highest ground-ball rate among all pitchers who threw 60-plus innings. Ziegler's strikeouts-per-nine jumped from 6.3 to 9.4 following a July trade from Arizona to Boston.
Warning signs: After holding left-handed batters in check from 2013-15, Ziegler walked (16) more than he struck out (15) this year, allowing a .275/.380/.343 line.
Others: RP Matt Belisle (37), RP Joaquin Benoit (39), OF Marlon Byrd (39), RP Santiago Casilla (36), OF Coco Crisp (37), SP Jorge De La Rosa (36), C Ryan Hanigan (36), 3B Aaron Hill (35), 1B Ryan Howard (37), INF Kelly Johnson (35), 1B/DH Dae-Ho Lee (35), SP Colby Lewis (37), RP Javier Lopez (39), RP Peter Moylan (38), RP Jonathan Papelbon (36), SP Jake Peavy (36), C A.J. Pierzynski (40), OF Ryan Raburn (36), RP Fernando Rodney (40), SP Ryan Vogelsong (39).
Andrew Simon is a research analyst for MLB.com. Follow him on Twitter @AndrewSimonMLB. This story was not subject to the approval of Major League Baseball or its clubs.