Inbox: Do Reds need veterans in lineup?
Beat reporter Mark Sheldon answers questions from Cincinnati fans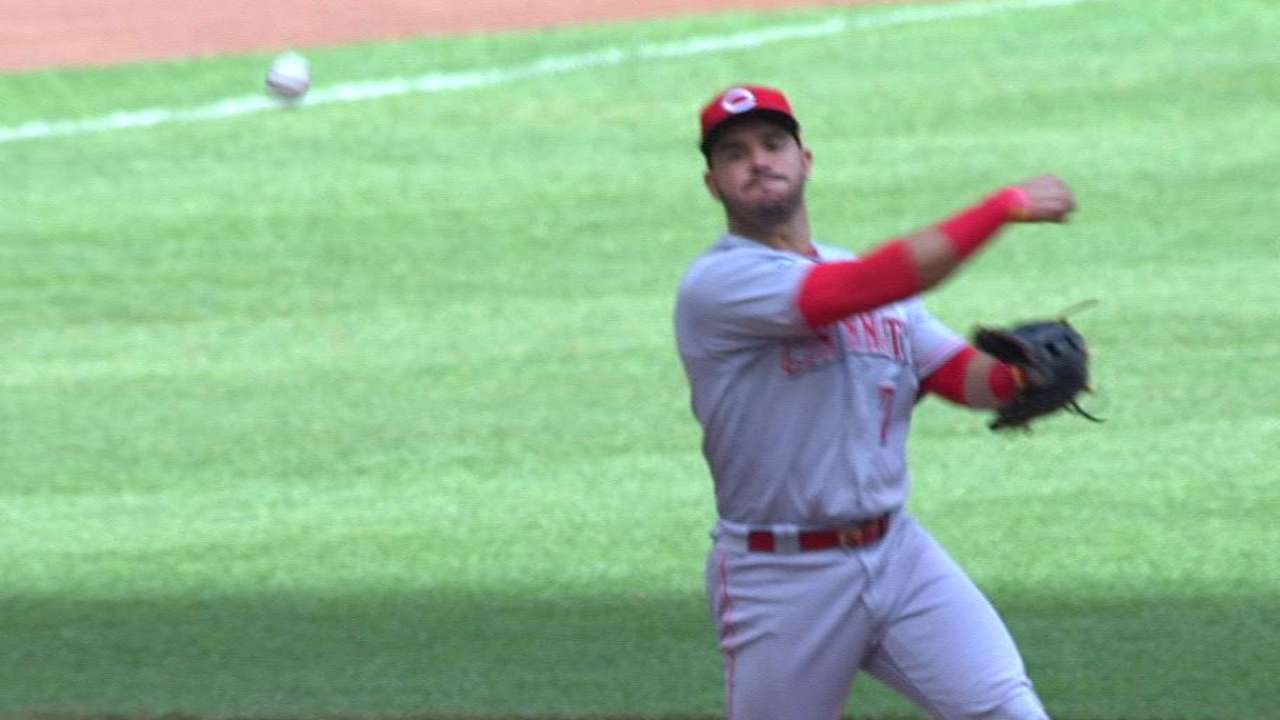 I understand the Reds' rebuild, but all they seem to be acquiring is pitchers. Shouldn't they go out and get a few veterans, a proven position player or two?
-- Jan B., Lexington, Ky.
Trading away pricey veterans for different pricey veterans is not the definition of a rebuild. The Reds actually have acquired several non-veteran position players in their streak of trades the past couple of years -- including Adam Duvall, Eugenio Suarez, Jose Peraza and Scott Schebler. Since those players are under club control, the team can hope to get max production from them without busting the payroll wide open. The time will come when Cincinnati should add a proven veteran, kind of like it did with Scott Rolen in 2009. That time will be when the organization feels it's ready to contend for the postseason and needs to use some prospects as trading chips to fill in the blanks.
Will Homer Bailey ever return to being a reputable starter, or is it time to move on?
-- Wendel B., Loveland, Ohio.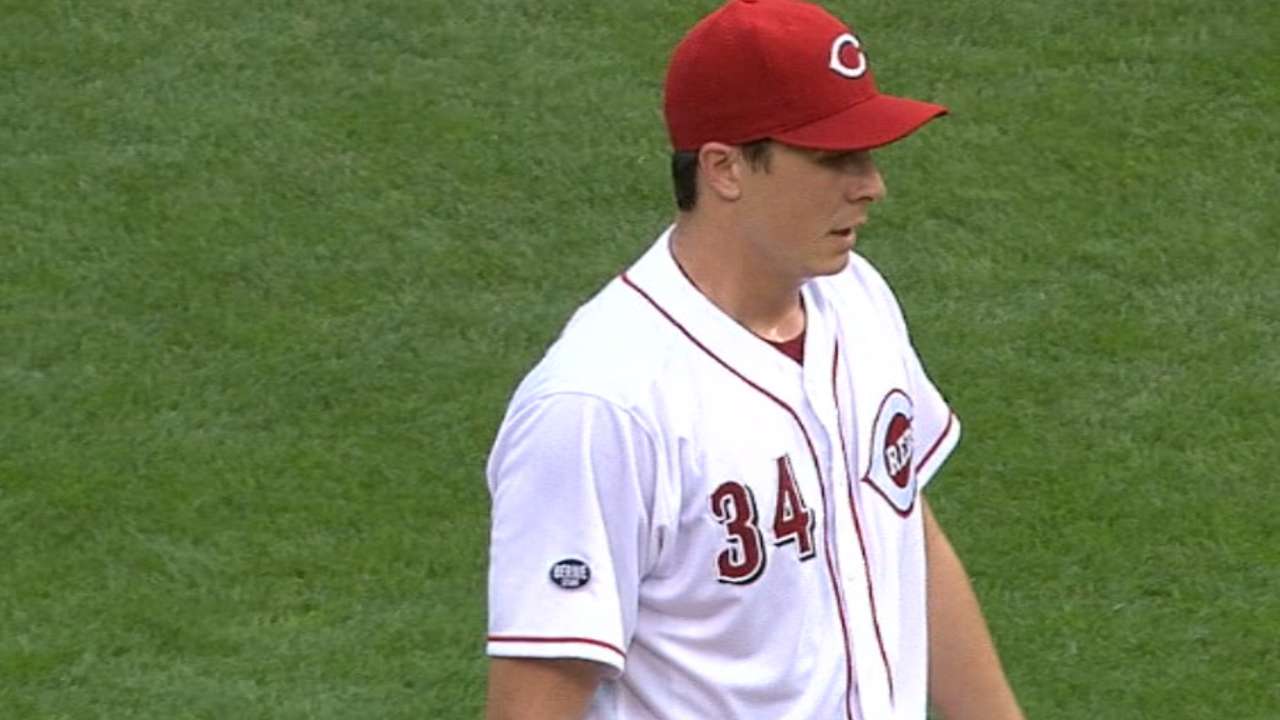 The Reds and Bailey have put in a lot of time and rehab with the hope he can be a healthy and dependable starter again. But obviously, there are no guarantees. As for moving on, Bailey has three years and $68 million left on his contract. The money is guaranteed, of course, so there is nothing to lose by keeping him and hoping he has a successful comeback. Trading off that contract after he's had eight starts in two seasons and two arm surgeries isn't likely.
• Submit a question to the Reds Inbox
I really liked what I saw from Tucker Barnhart this season. He is consistent and clutch at times. Do you see him improving and developing more, or do you think he has maxed out? Or do you think that perhaps it was a fluke? I like the guy, I hope he sticks.
-- Robert S., Louisa, Ky.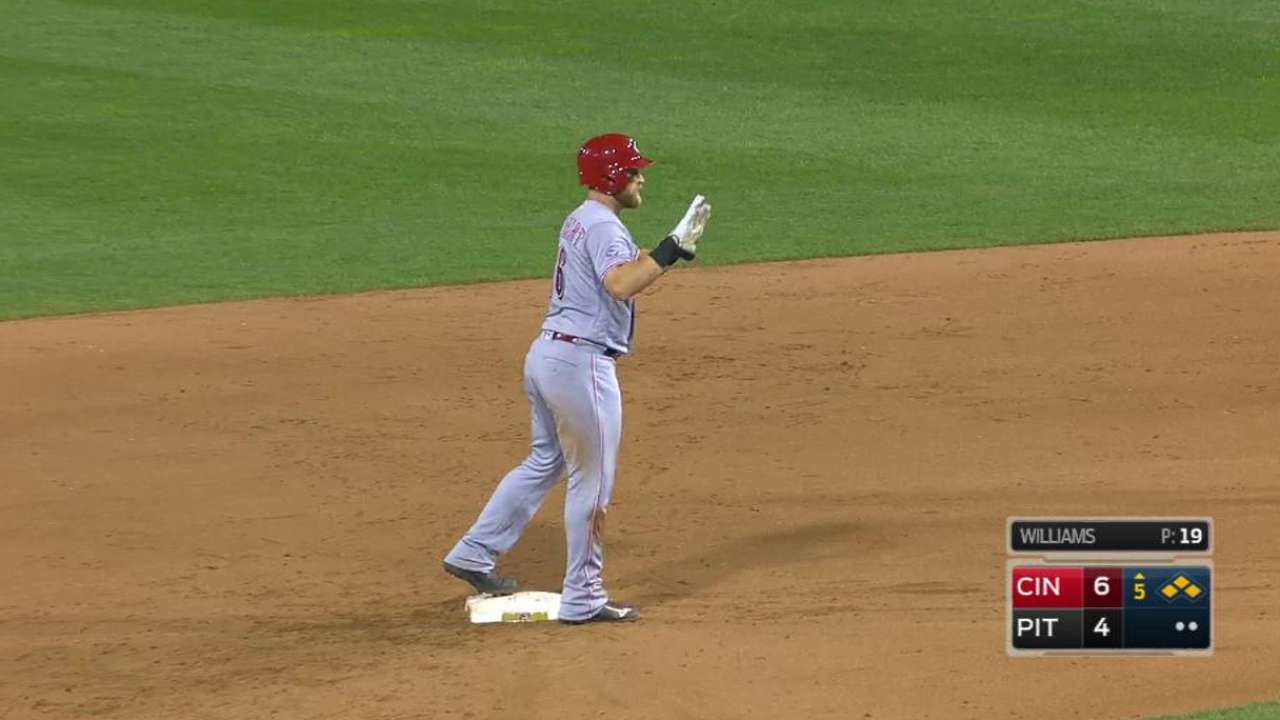 Including his time in big league camp when he was still a Minor Leaguer, I've seen growth from Barnhart each year he's been around. This season, he proved he can be dependable on a daily basis filling in for the injured Devin Mesoraco. And no, I don't think that was a fluke. Already strong defensively before he reached the Majors, he's gotten better working with the young pitching staff. Offensively, Barnhart showed a little more pop, but he will never be a power hitter like a healthy Mesoraco.
Would there be interest in trading Suarez and moving Duvall back to third base to provide a spot for Jesse Winker in outfield?
-- Ron.
I've heard nothing that suggests the Reds are looking to do this. But the Reds could have a third-base logjam in the near-ish future when 2016 No. 2 overall Draft pick Nick Senzel is ready. Senzel had a nice first pro season, and he is on the express route to the big leagues.
Where does Dan Straily fit into the mix next year? Is he someone the organization wants to trade for other pieces or stick with him in the rotation? Trade high?
-- Jason G., Greenwood, Ind.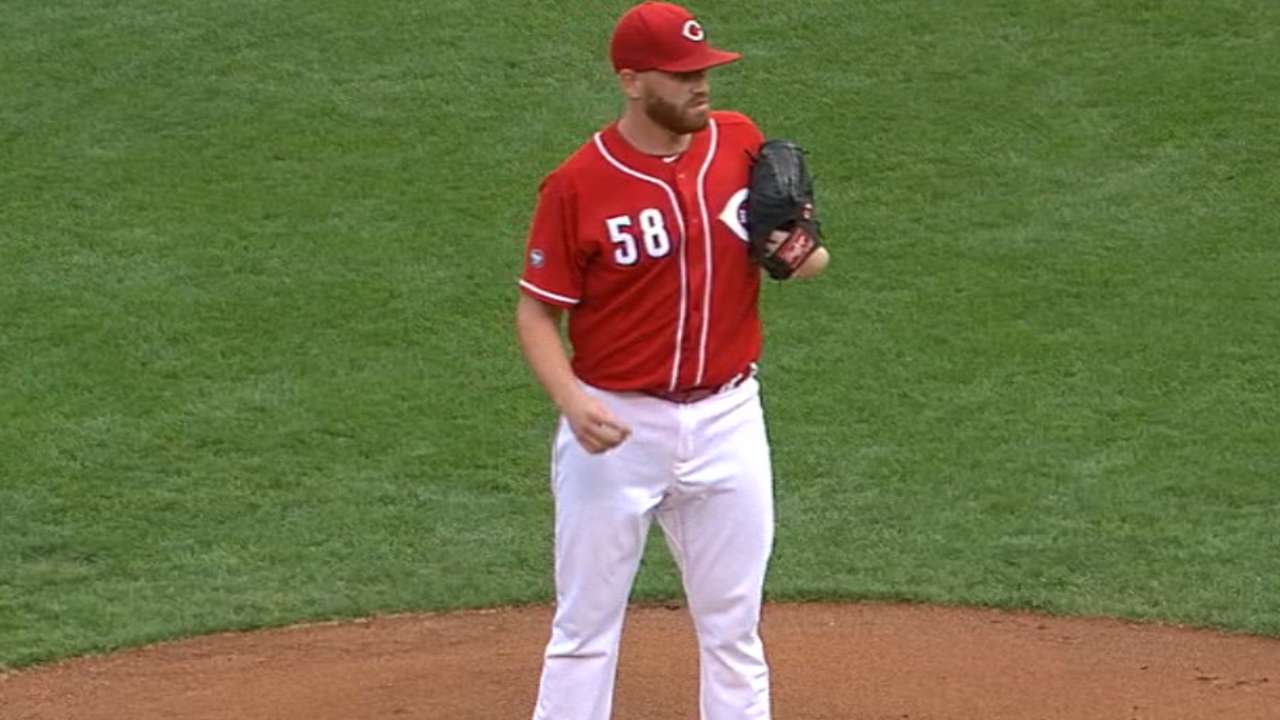 As of now, Straily is one of four starters expected to be in the 2017 rotation following his 14-win, 191 1/3-inning '16 season. Trading him makes little sense right now. He's not eligible for arbitration until after next season, so his price is right, and the trade value for a pitcher of his profile would not be very high.
Mark Sheldon has covered the Reds for MLB.com since 2006, and previously covered the Twins from 2001-05. Follow him on Twitter @m_sheldon and Facebook and listen to his podcast. This story was not subject to the approval of Major League Baseball or its clubs.