Reasons why Hill tops FA starter market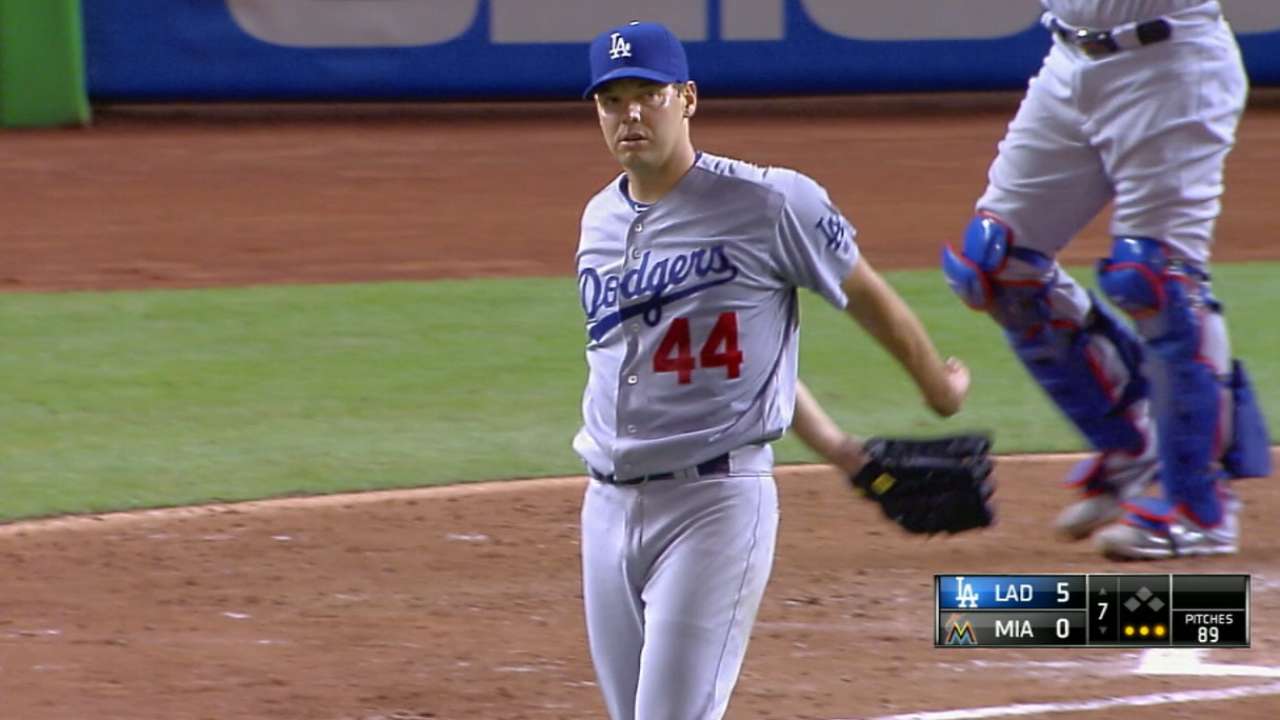 Rich Hill wrote one of the best, and most surprising, comeback stories in baseball last season. He completed his journey from a stint with the Independent League Long Island Ducks in 2015 to becoming the Dodgers' co-ace alongside Clayton Kershaw this past postseason.
Now, things have become even more improbable for Hill as this winter's razor-thin market for starting pitching has made him baseball's most coveted free agent starter just months before his 37th birthday. Whoever signs Hill will be banking heavily on his recent history rather than the breadth of his career -- one in which injuries have allowed him to top 100 innings in a season just twice since he debuted with the Cubs in 2005. From torn elbow ligaments to torn labrums to, yes, those pesky blisters, Hill's struggles with durability and consistency makes his future hard to project.
With all that in mind, Hill's dominant 2016 cannot be denied. As part of our continuing series, here are five reasons why the lanky left-hander is the most sought-after starter this offseason:
He's been as dominant as anyone
Though Hill can't match the durability of his peers, he's been about as dominant as any starting pitcher when he has taken the mound lately. Hill's 2.00 ERA over the last two seasons ranks second behind Kershaw's 1.96 among starters who have thrown at least 120 innings. His 2.37 fielding independent pitching rating (FIP) ranks third behind Kershaw and the late Jose Fernandez in that same time span. Hill's .183 opponent batting average and 0.39 home run per nine innings rate since the start of 2015 is the best of any MLB starter. He also ranks among the top five starters in WHIP, strikeout rate and left-on-base percentage.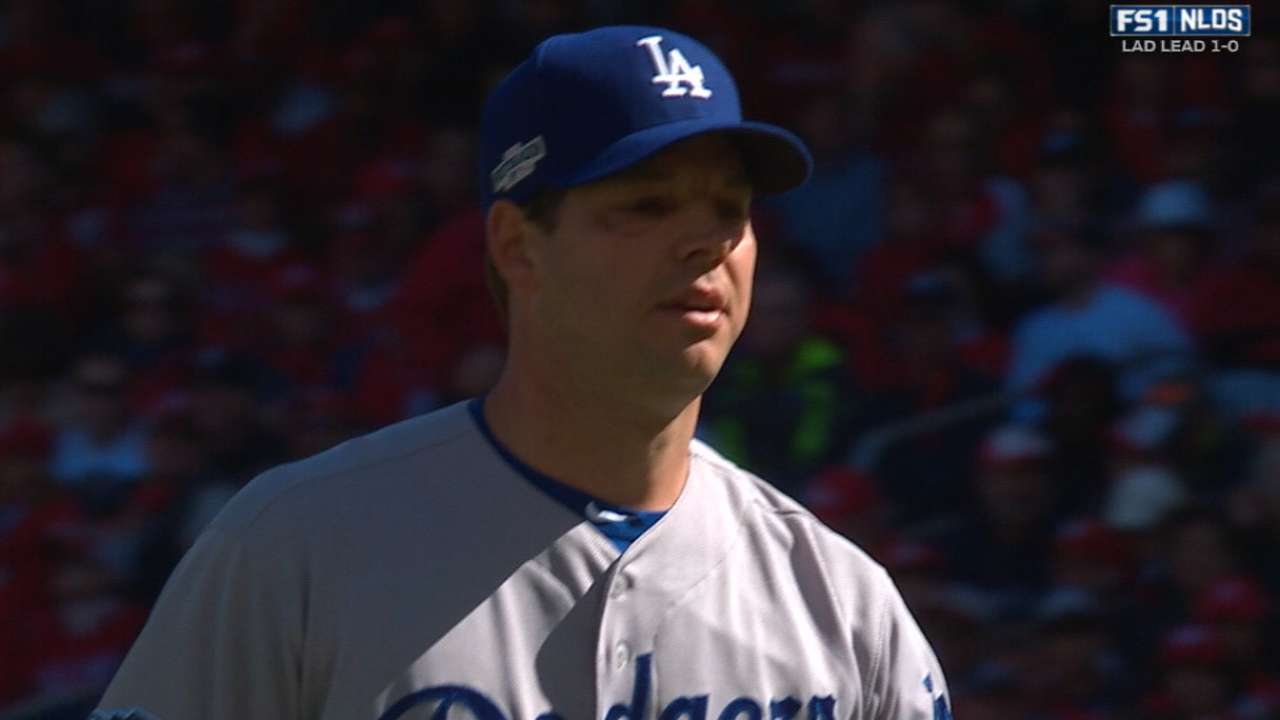 He's just reaching his peak
Hill will turn 37 in March, but with only 610 1/3 innings pitched over the span of his injury-marred career, it's not like the left-hander has a ton of miles on him. Hill topped the 100-inning mark in 2016 for the first time in nine years, while enjoying a career season in the process by recording a 1.00 WHIP and a 2.12 ERA that finished 87 percent better than the league average.
By reaching those benchmarks, Hill joined some exclusive company when it comes to late bloomers. Hill joined Dazzy Vance as the only starting pitchers in baseball history to post their first season with a 180 or higher ERA+ after their 36th birthday. He also joined Schoolboy Rowe and Randy Johnson as the only starters since World War II to record their first season with a WHIP of 1.00 or lower in their age-36 season or later.
A deceptive fastball
Hill's dazzling array of curve balls come to mind first when thinking about his pitch arsenal, but his fastball has actually generated the biggest breezes from the batter's box. Hill's four-seam fastball averaged only 90.7 mph in 2016, according to Statcast™, which ranked 171st of all qualified Major League pitchers. But opposing batters whiffed on 34.6 percent of their swings against the pitch last season, according to Baseball Prospectus, making Hill's heater the best swing-and-miss fastball in the big leagues. That wasn't necessarily an aberration for Hill either, as his 24.4 percent whiff rate ranks fourth-best of all pitchers that have tossed at least 1,000 four-seam fastballs in the Pitch-f/x Era (2007-Present).
Public enemy No. 1
We'd be remiss if we didn't discuss Hill's curve ball, of course, considering he led the Majors in usage rate by throwing it nearly 50 percent of the time in 2016. Most pitchers with dominant curve balls tend to bury it in the dirt, but Hill is unique in that he threw only 42.3 percent of his curves below the middle of the strike zone, per Statcast™. That was the second-lowest rate behind Boston knuckleballer Steven Wright, among pitchers who tossed at least 100 curves in 2016 (the league-wide average for curveballs thrown in the lower half of the zone was 66.5 percent).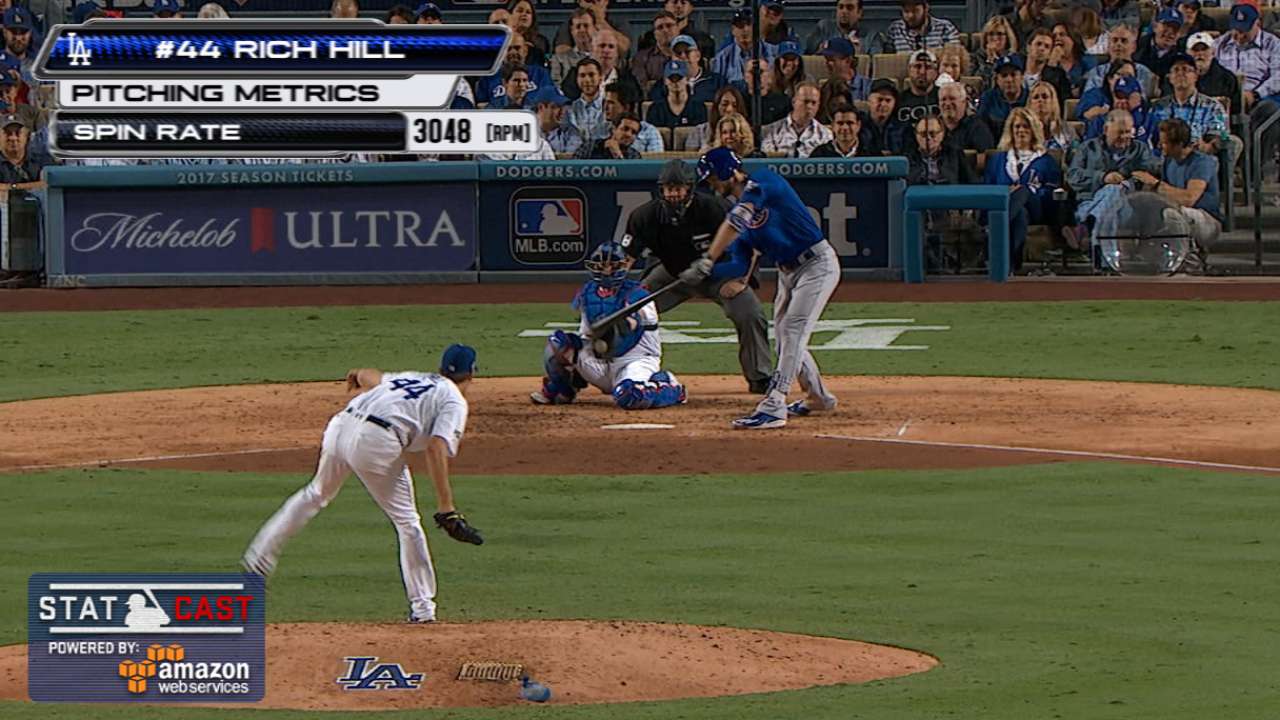 While Hill's signature pitch lived in the rarified air typically reserved for "hangers," the southpaw allowed only two batted balls that were considered barrels on the 900 curves he threw last year. Both of those hits came within Hill's first six starts of the year for Oakland, meaning he did not allow a single barrel off his curve ball over his last 14 outings of the '16 regular season.
So if hitters aren't crushing Hill's high curve balls, what are they doing? They're pounding them into the ground. Hill induced a ground ball on 61 percent of the curve balls that batters put in play last year, per Baseball Prospectus, a figure that ranked 14th in the National League and falls right in line with Hill's average of 58 percent in the Pitch-f/x Era. Combine that 2016 ground-ball rate with a 22.6 whiff rate on the pitch, and you get a curve that ranked second-best in baseball behind Corey Kluber in terms of weighted value last year, according to FanGraphs.
He neutralizes platoon advantages
Hill's array of spins and angles has actually proven to be even tougher on right-handed batters than left-handers. Though righties have enjoyed slightly more success than lefties against Hill over the course of his career, he's limited righties to a cumulative .178 average and .510 OPS since the start of 2015 -- the best mark of any left-handed starter over that span. Hill's 32.9 percent strikeout rate against righties over the last two seasons is the third-best of any starting pitcher in baseball (left- or right-handed) behind Fernandez and 2016 NL Cy Young Award winner Max Scherzer.
Matt Kelly is a reporter for MLB.com based in New York. Follow him on Twitter at @mattkellyMLB. This story was not subject to the approval of Major League Baseball or its clubs.