5 reasons for Indians fans to be thankful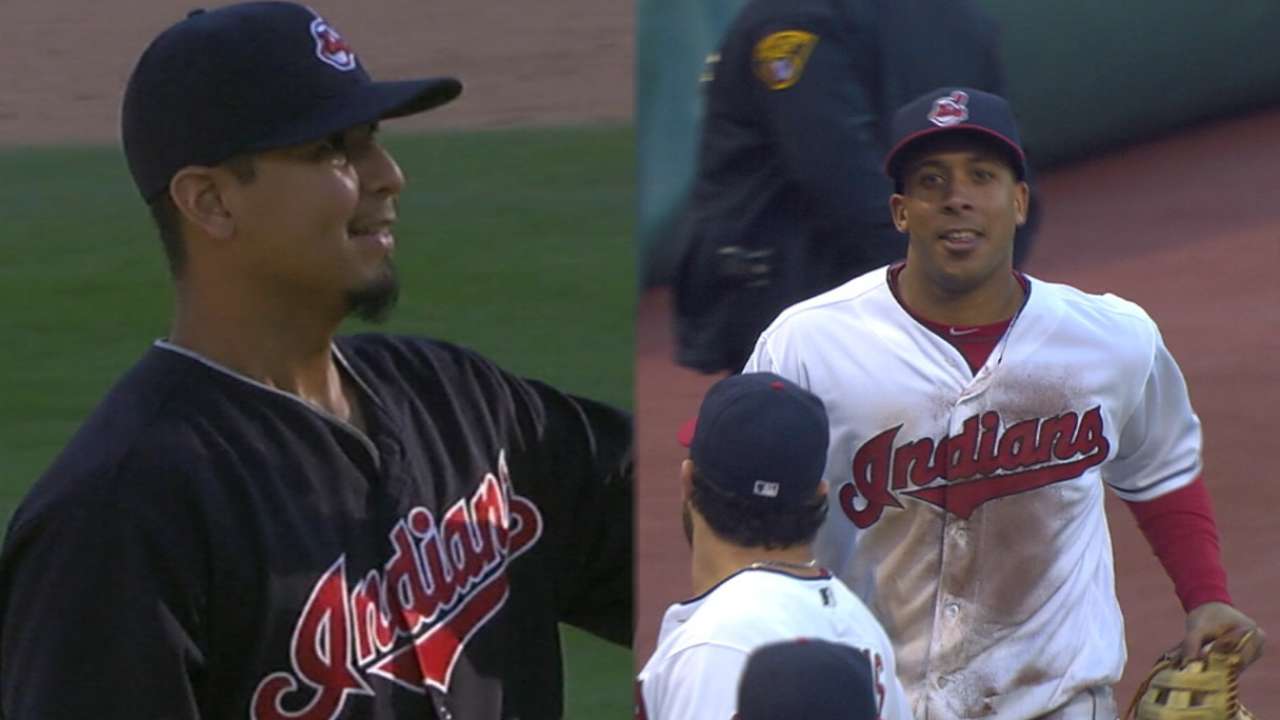 CLEVELAND -- It is the season of giving thanks and the Tribe gave its fans plenty of reasons to be thankful this year. Cleveland won its division, captured a pennant and took part in one of the great World Series showdowns in baseball history.
The Indians came up just short in the Fall Classic against the Cubs, but there are a number of reasons for Tribe fans to be hopeful about Cleveland's chances for creating more October memories in seasons to come. Here are five reasons for fans to be thankful about how the Indians are situated for this offseason and the future:
1. The rotation is talented, affordable and locked up for several years
Cleveland's five-man staff of Corey Kluber, Carlos Carrasco, Danny Salazar, Trevor Bauer and Josh Tomlin projects to be paid around $24 million combined for the 2017 campaign. There are six pitchers (Clayton Kershaw, Zack Greinke, David Price, Justin Verlander, Felix Hernandez and CC Sabathia) who will earn more individually next season. Kluber is signed through 2019 with club options for '20 and '21, Carrasco is signed through '18 with club options for '19 and '20, and Tomlin is signed for '17 with an '18 club option. Salazar and Bauer are eligible for arbitration this winter, and are both under control through 2020.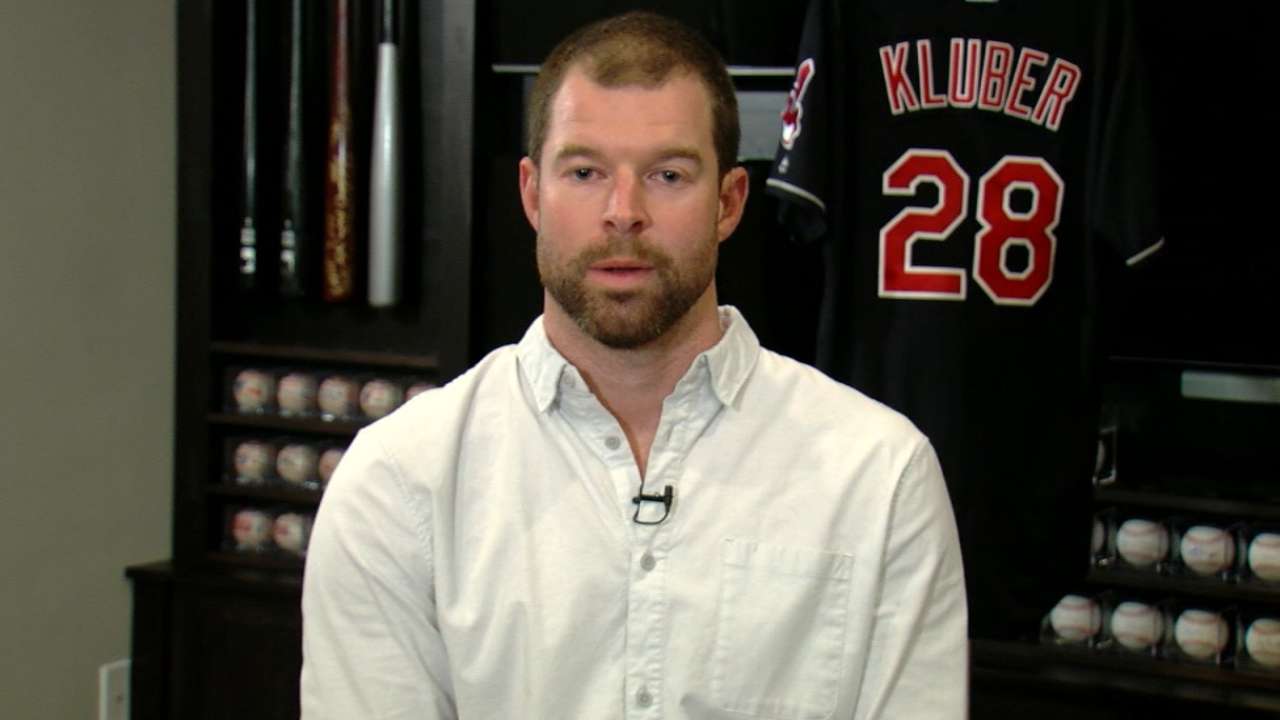 2. Jose Ramirez and Michael Brantley should both be back in 2017
The loss of Brantley for most of last season due to injury could have been a huge blow to the offense. That was until Ramirez stepped up and turned in an eerily Brantley-esque showing. Ramirez hit .312/.363/.462 with 11 homers, 46 doubles, 76 RBIs, 84 runs, 22 steals and a 4.8 WAR (per Fangraphs) in 152 games in '16. One year earlier, Brantley hit .310/.379/.480 with 15 homers, 45 doubles, 84 RBIs, 68 runs, 15 steals and a 3.7 WAR in 137 games. After filling in for Brantley in left at the start of last season, Ramirez transitioned to third base. If Brantley is ready for the start of 2017 as expected, he would resume his place in left field and Ramirez would remain at third.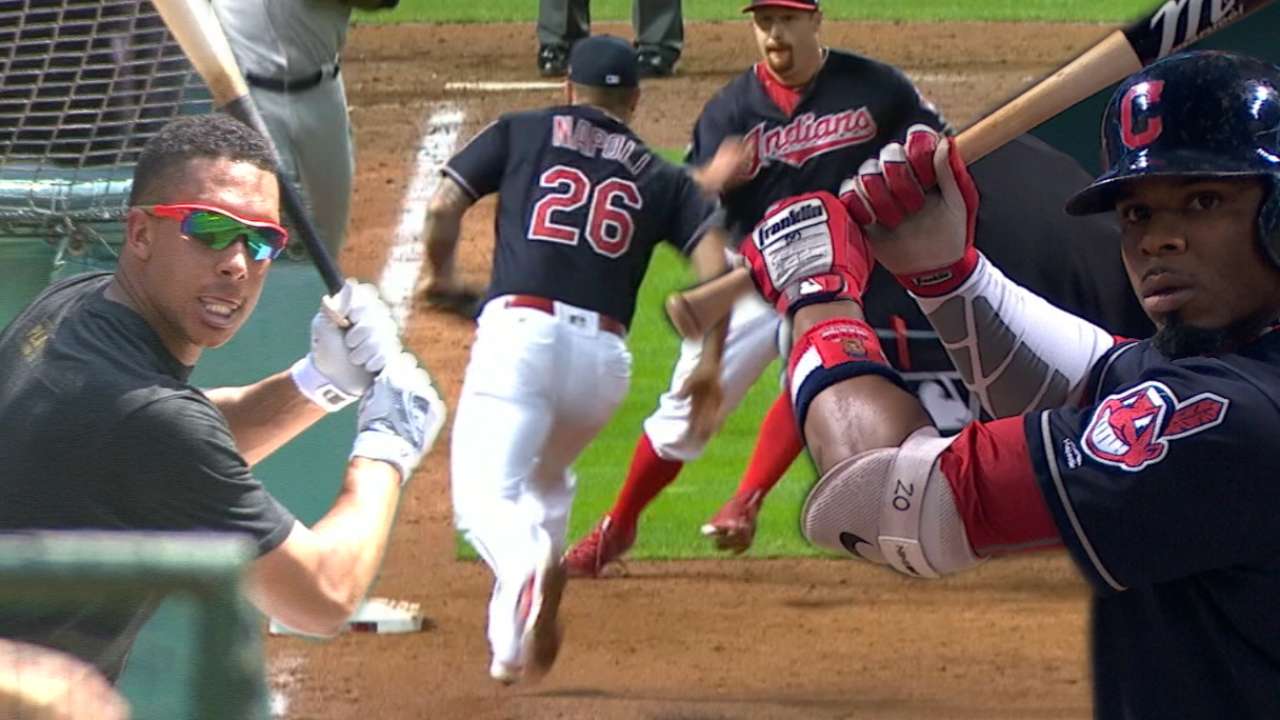 3. Francisco Lindor is a rising star and is not going anywhere
Lindor finished as the runner-up in the American League Rookie of the Year race in 2015, and he followed that up with an impressive showing in '16. With Brantley out, Lindor filled in as Cleveland's No. 3 hitter and was arguably the team's best all-around player. During his first full season in the Majors, Lindor made his first All-Star team, earned a Gold Glove Award, a Platinum Glove Award and finished ninth in AL Most Valuable Player voting. Lindor just turned 23 years old. Expect the Indians to begin exploring a long-term extension for the young shortstop, who is already under team control through the 2021 season.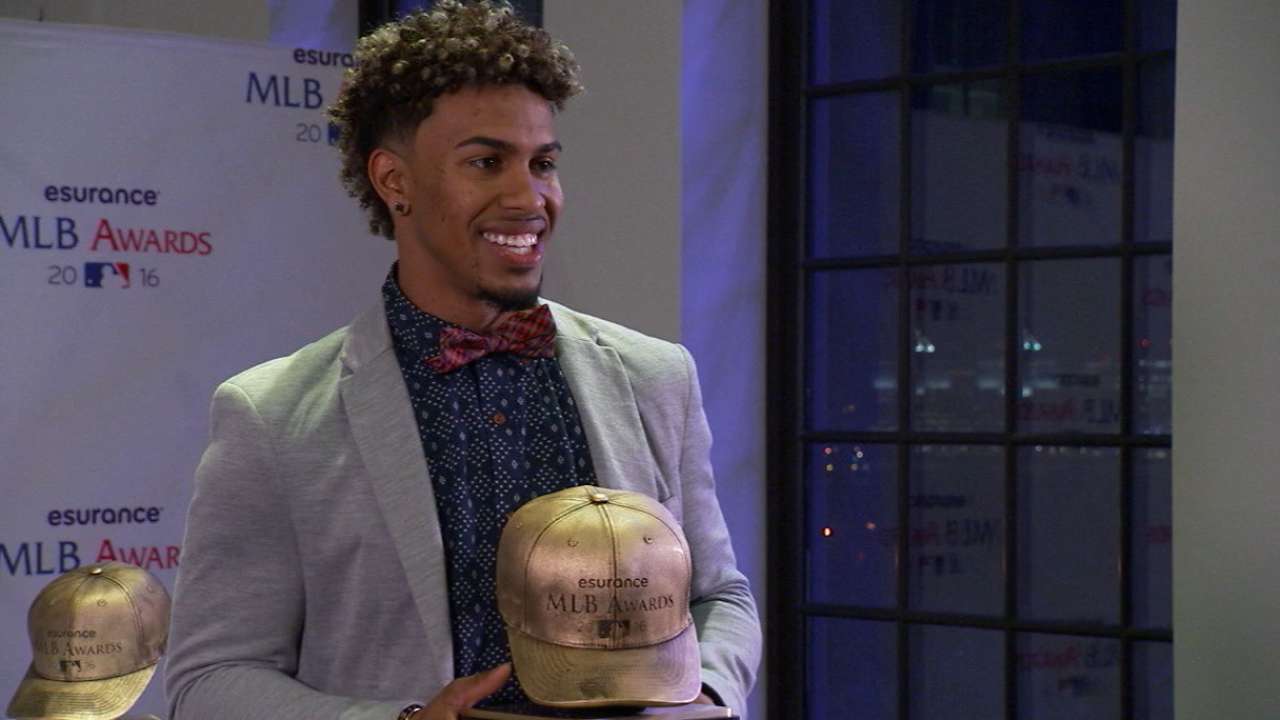 4. Cleveland's core group is under control for the next few years
The first order of business for the Indians this winter was to pick up the two club options that will keep manager Terry Francona (the AL Manager of the Year in 2013 and '16) at the helm through the '20 season. Cleveland's front office has also constructed a roster that has most of its key components locked in during that same time period. Jason Kipnis, who is coming off a career year, is signed through '19 with a team option for '20. Kluber, Carrasco and Yan Gomes (signed through '19 with options for '20 and '21) are also locked in. Ramirez and Roberto Perez join Salazar and Bauer as players under control through '20. Like Lindor, Tyler Naquin could be around through '21. Relief ace Andrew Miller is signed through '18, Brantley has a team option for '18 and closer Cody Allen is not eligible for free agency until '19. The team that just took the Cubs to the 10th inning of Game 7 of the World Series can return mostly intact for next season, and the core is in place for the foreseeable future.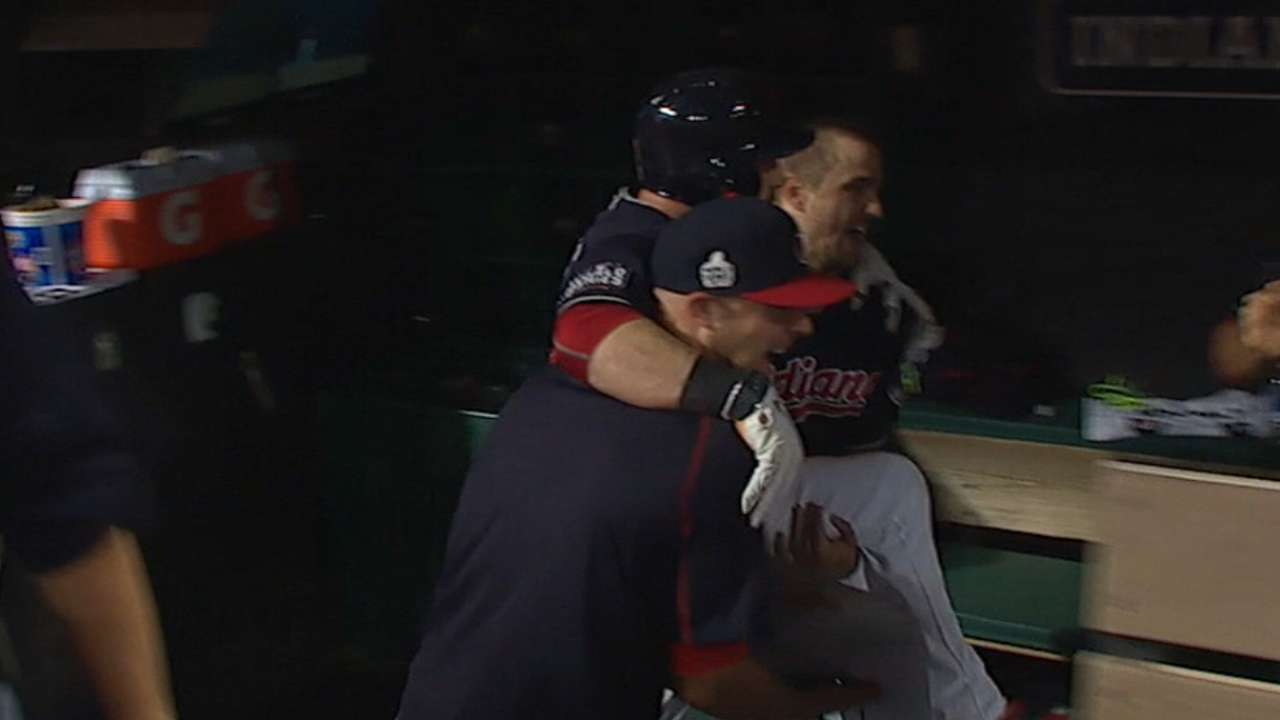 5. Napoli, Davis gave the Indians exactly what they needed
Given that most of Cleveland's roster is locked in for '17, the team only has a few areas to address this winter. Carlos Santana is under contract for first base and designated hitter, but the Indians could add someone to split time with him at those spots. Veteran Mike Napoli filled that role on a one-year deal in '16, contributing 34 homers and 101 RBIs and providing strong leadership behind the scenes. The Indians could also use another outfielder this winter after allowing veteran Rajai Davis to hit free agency with Napoli. Davis (also playing on a one-year deal) led the AL with 43 stolen bases and provided one of the moments of the year with his game-tying homer in the eighth inning of Game 7 in the World Series. The Indians have interest in re-signing Napoli and Davis, but the team will look at other possibilities. The Tribe is also keeping in mind that outfielder Brad Zimmer -- its No. 1 prospect -- could be knocking on the big leagues' door next season.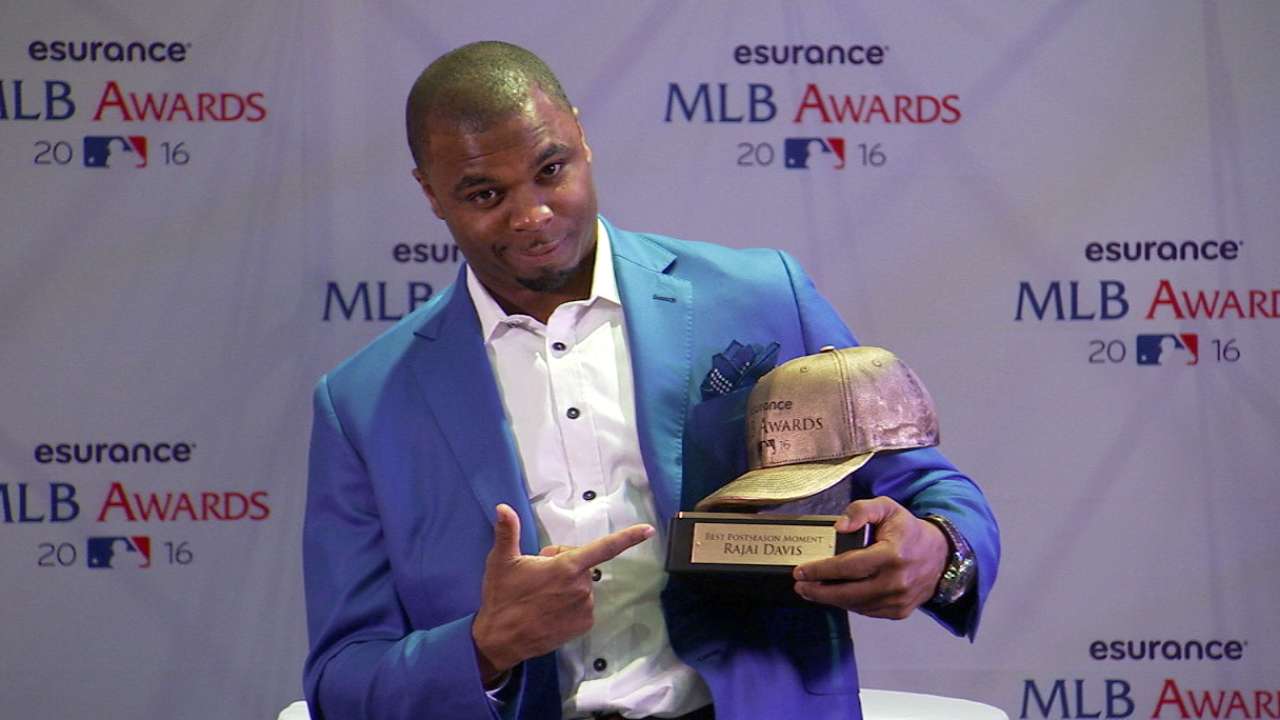 Jordan Bastian has covered the Indians for MLB.com since 2011, and previously covered the Blue Jays from 2006-10. Read his blog, Major League Bastian, follow him on Twitter @MLBastian and listen to his podcast. This story was not subject to the approval of Major League Baseball or its clubs.