The prize of Texas: Cutch? Edwin? Sale?
GM Daniels: 'I don't want to rule anything out'
All three fit into what Texas needs and/or is looking for as it tries to put together a third straight division-championship team.
It's highly unlikely the Rangers have the resources -- financial or otherwise -- to sweep up all three players. But those are the three sitting out there if Texas is looking to make an impact acquisition this offseason.
And the Rangers are always looking to make an impact acquisition, no matter the time of the year.
"We have talked to a lot of clubs," Rangers general manager Jon Daniels said. "I don't want to rule anything out. It's still very early in the offseason."
The Rangers' continued interest in Sale is obvious. They tried to acquire him last July from the White Sox, but they couldn't close a deal. Now that it is the offseason, Chicago has not closed the book on the possibility of still trading Sale.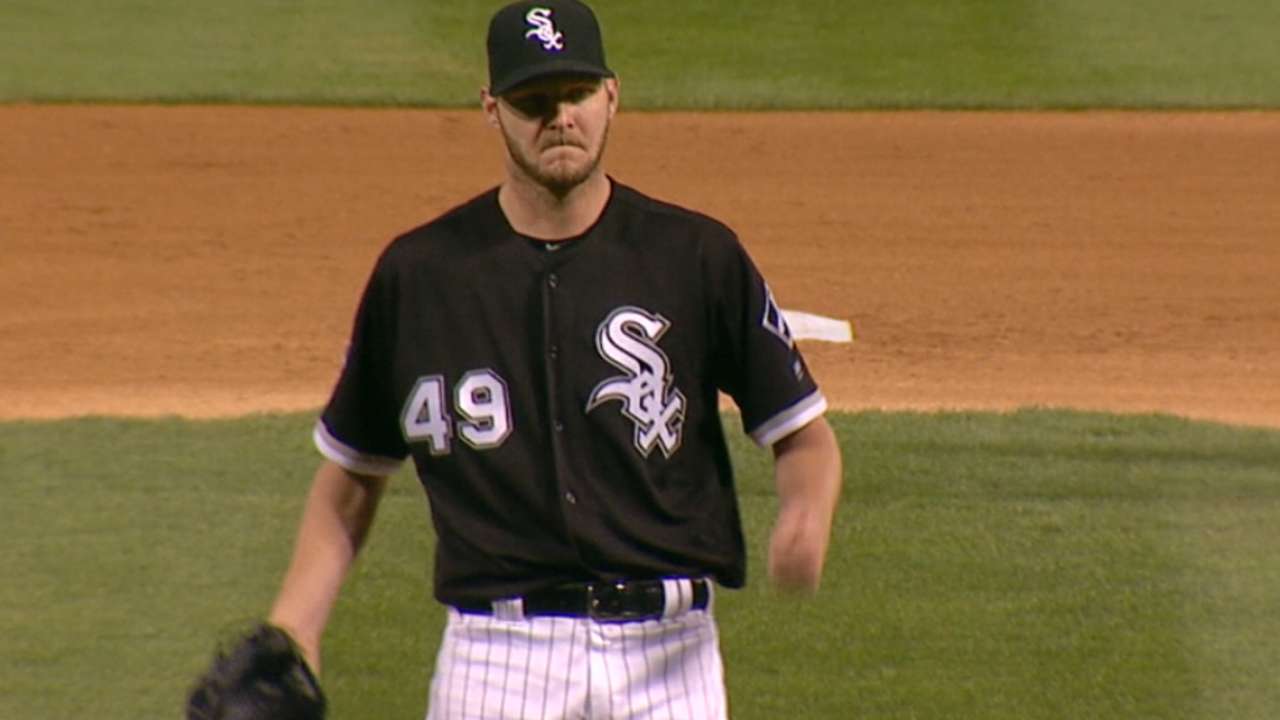 The White Sox have made it clear that they are looking more long-term than short-term, and it appears nobody on their roster is untouchable. They also have left-hander Jose Quintana and right-hander James Shields available, but Sale is most coveted.
Sale, 27, was 17-10 with a 3.34 ERA and 233 strikeouts in 32 starts this past season. He is signed for $12 million in 2017 with two favorable club options of $12.5 million in '18 and $13.5 million in '19.
Daniels, after announcing the signing of right-hander Andrew Cashner on Monday, said the Rangers are still looking for starting pitching. He did not identify specific targets, but certainly Sale is one of them.
"It's still an area of focus for us," Daniels said about starting pitching. "That and the outfield are the two areas we have probably spent the most time on. We have had a lot of conversations. This is the time of the year things begin to pick up going into the [Winter] Meetings."
As far as the outfield, the Rangers are looking for a center fielder to go with Nomar Mazara in left and Shin-Soo Choo in right.
McCutchen, who just finished his eighth season with the Pirates, is a trade target even though he is coming off a down year. He is signed for $14 million in 2017 with a club option of $14.75 million. After that he can become a free agent, and Pirates general manager Neal Huntington admitted that was a concern.
"The reality is we have let a lot of really good players walk out the door to free agency," Huntington said at the General Managers Meetings.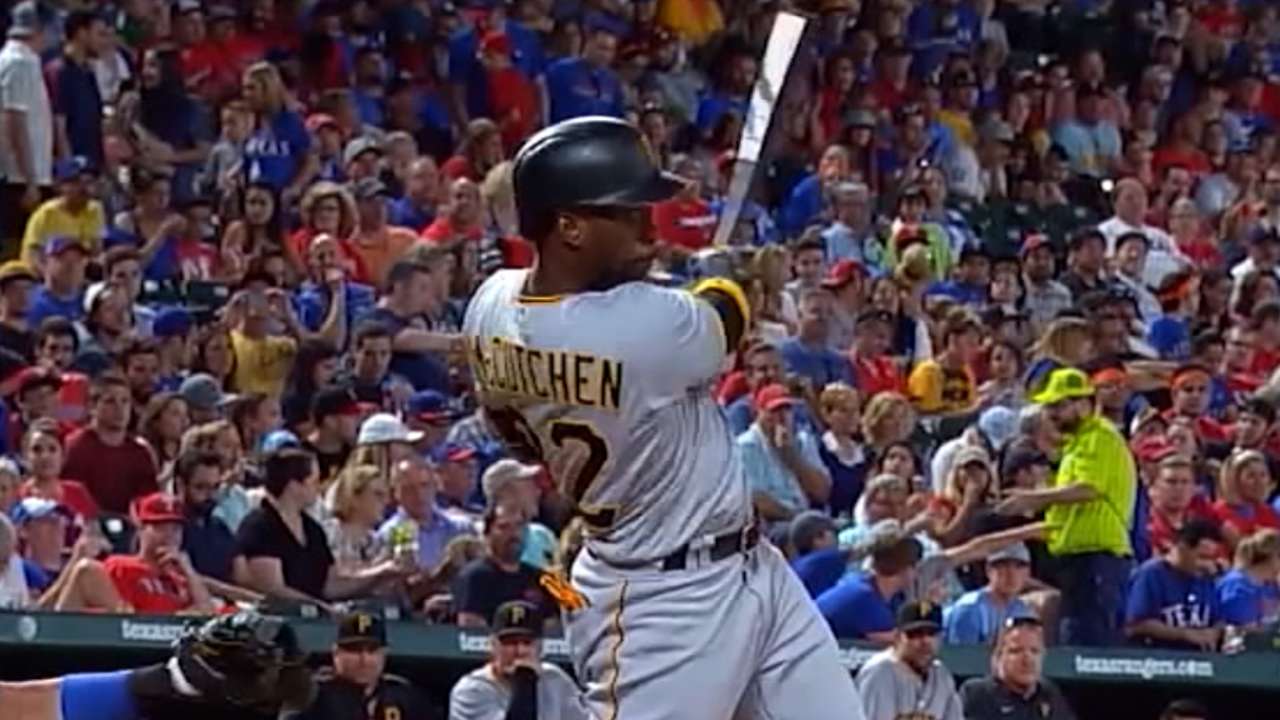 McCutchen was a five-time All-Star from 2011-15, and he was the '13 National League Most Valuable Player Award winner. He had a combined .905 OPS over those five years before dropping to .766 this past season.
McCutchen is still just 30 and a big favorite of Rangers manager Jeff Banister, who spent 29 years in the Pirates' organization. But it hardly takes an ex-Pirates employee to recognize how McCutchen would fit into Texas' lineup.
The Rangers need a center fielder, although they still have interest in re-signing either Ian Desmond or Carlos Gomez.
"It's hard to handicap," Daniels said. "We've had a lot of conversations. We'll see where they go. Starting pitching and the outfield are the two areas we have the most focus."
Daniels said the Rangers have not focused on first base and designated hitter. But it's an area hard to miss with Mitch Moreland and Carlos Beltran both free agents.
Encarnacion, who turns 34 in January, may be the best power bat on the free-agent market after he hit .263 with 42 home runs, 127 RBIs and a .529 slugging percentage this past season. He has 193 home runs and 550 RBIs over the past five seasons, both the second most in the Major Leagues. His .544 slugging percentage in that span ranks fifth.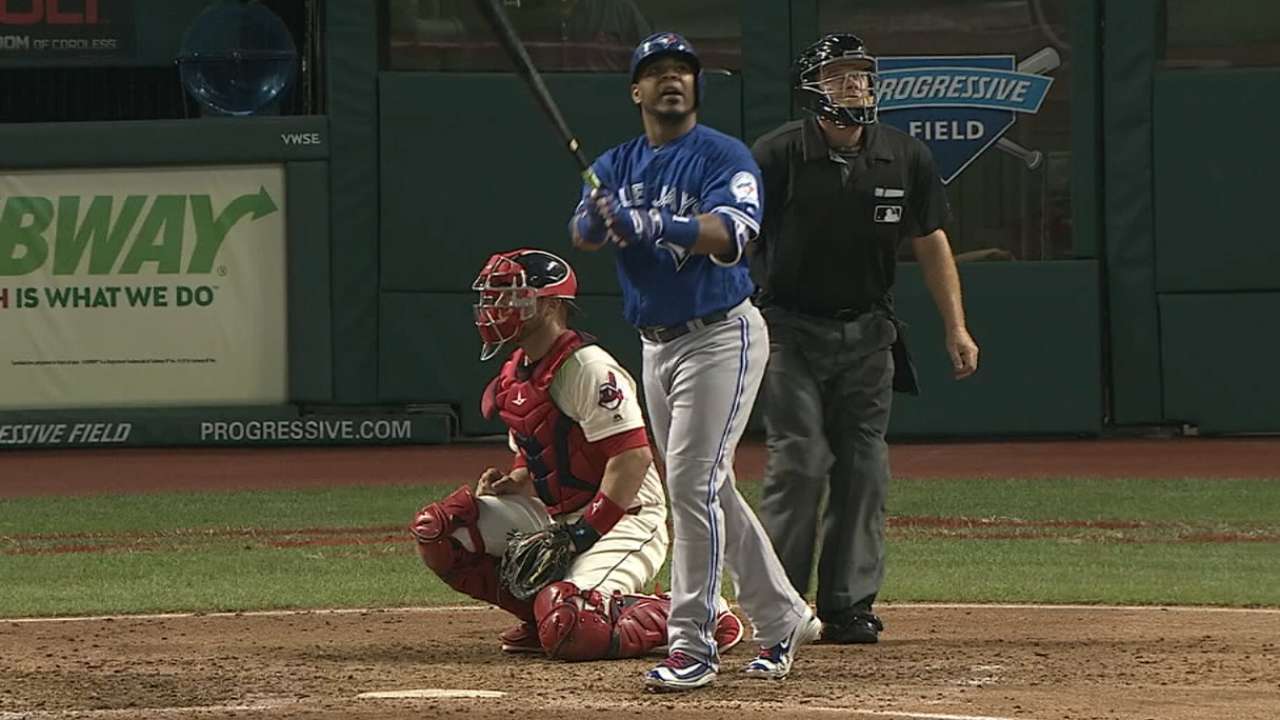 All of that is no secret, and Encarnacion is in huge demand. The high-spending Red Sox and Yankees are among the teams interested in Encarnacion. The Rangers don't have the same reputation for spending, but their ownership group -- which does not publicly comment on payroll -- hasn't been shy about doing so when needed.
The Rangers have Delino DeShields still on the 40-man roster, so it would not be a huge stretch to drop their pursuit of a front-line center fielder and veer toward Encarnacion.
"At first base/DH, there are some pretty good fits to add," Daniels said. "But we've told agents and other clubs we're not going to do anything quick at first base or DH. We are focused on starting pitching and the outfield."
T.R. Sullivan has covered the Rangers since 1989, and for MLB.com since 2006. Follow him on Twitter @Sullivan_Ranger and listen to his podcast. This story was not subject to the approval of Major League Baseball or its clubs.