5 reasons clubs should eye free agent Desmond
Infielder-turned-outfielder offers tempting speed-power combo at the plate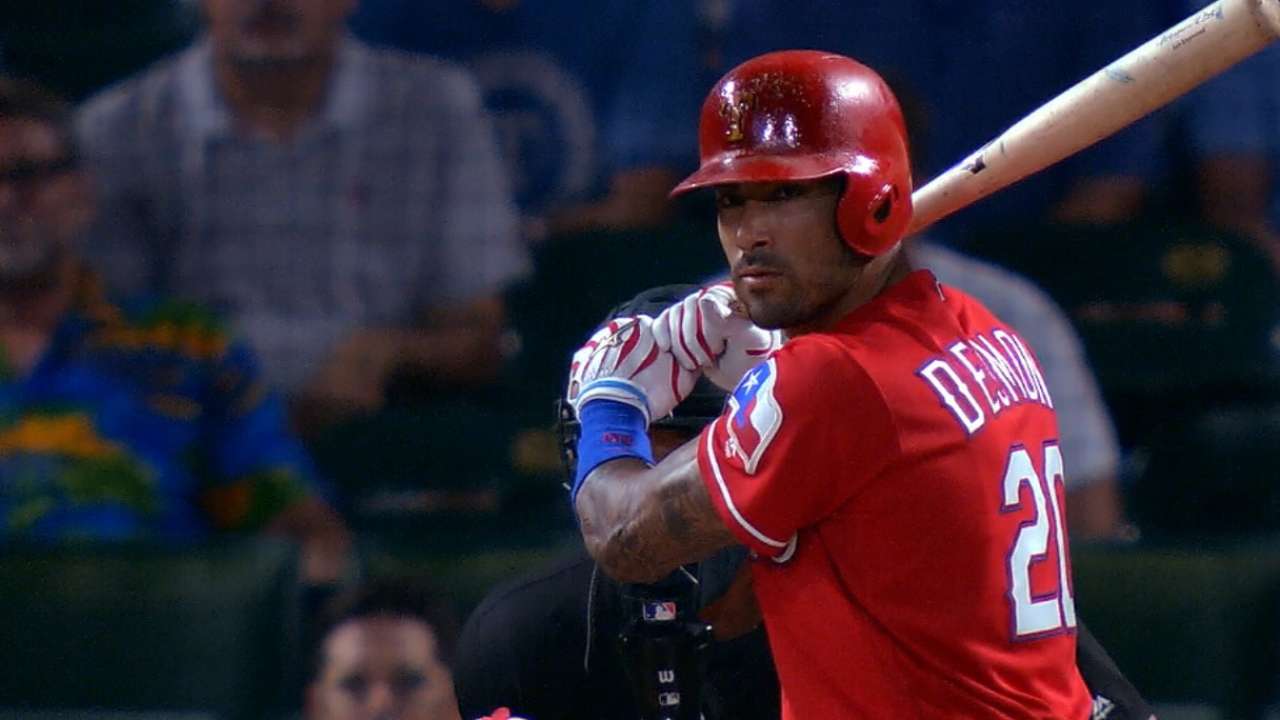 After passing his one-year, $8 million tryout in Texas with flying colors in 2016, Ian Desmond is set to command a significantly higher payday as a free agent this Hot Stove season.
Desmond's resurgent campaign -- which paid big dividends for the Rangers, who took a flier on him last offseason -- should bring teams calling now that he's on the open market, having declined Texas' one-year, $17.2 million qualifying offer.
A free agent for a second straight offseason, the 31-year-old is the next player being featured in MLB.com's series looking at five stats about some of this year's key free agents. Here are five that could let Desmond's potential 2017 employers know what they might be able to expect.
1. From short to center
Desmond's athleticism helped him make a dramatic positional change from 2015 to '16. A shortstop for his entire career, Desmond reinvented himself as a center fielder when he signed with the Rangers. Despite entering the season having played the outfield only twice as a Major Leaguer -- and not since his first full season in 2010 -- Desmond played all of his 156 games in the outfield in 2016. He did grade out as slightly below average defensively, posting a negative-1.5 Ultimate Zone Rating, but he was far from a disaster. With a year of experience under his belt, Desmond could improve in 2017, whether he ends up in center or one of the corners.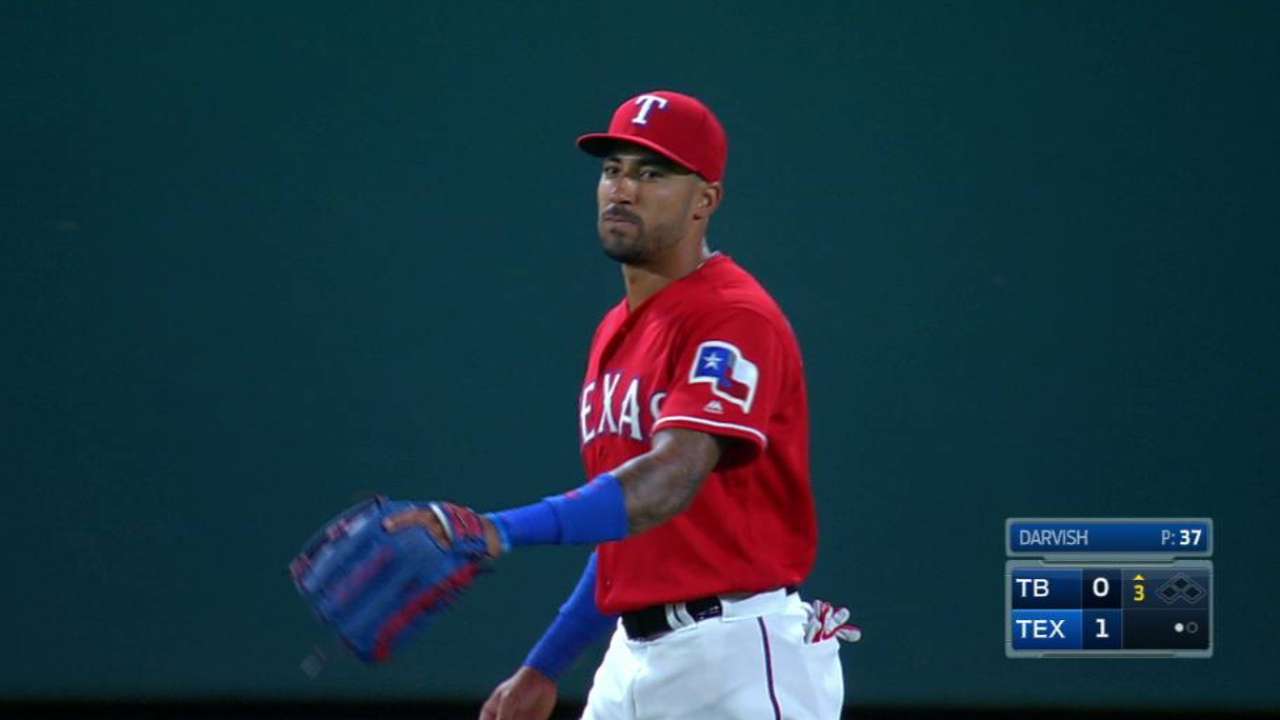 2. Back in the 20-20 club
Desmond's newfound position flexibility should let his new team get his bat in the lineup, and really, his offense is his main draw. He provides one of the better power-speed combinations in the Major Leagues. In the past five years, Desmond has posted four 20-20 seasons -- 20-plus home runs, 20-plus stolen bases -- including 2016, when he hit 22 homers and swiped 21 bags. He is the only player in the Majors to have done so.
3. What a difference a year makes
Desmond had a major bounce-back year in 2016. After a rough '15 season in which he posted career lows in batting average (.233) and on-base percentage (.290) and a career high in strikeouts (187), while failing to reach 20 homers and 20 stolen bases for the first time since '11, he became an All-Star for the second time in his career. Desmond raised his batting average more than 50 points, to .285, struck out 27 fewer times (although 160 strikeouts is still far from ideal), set a career high with 178 hits and rejoined the 20-20 club.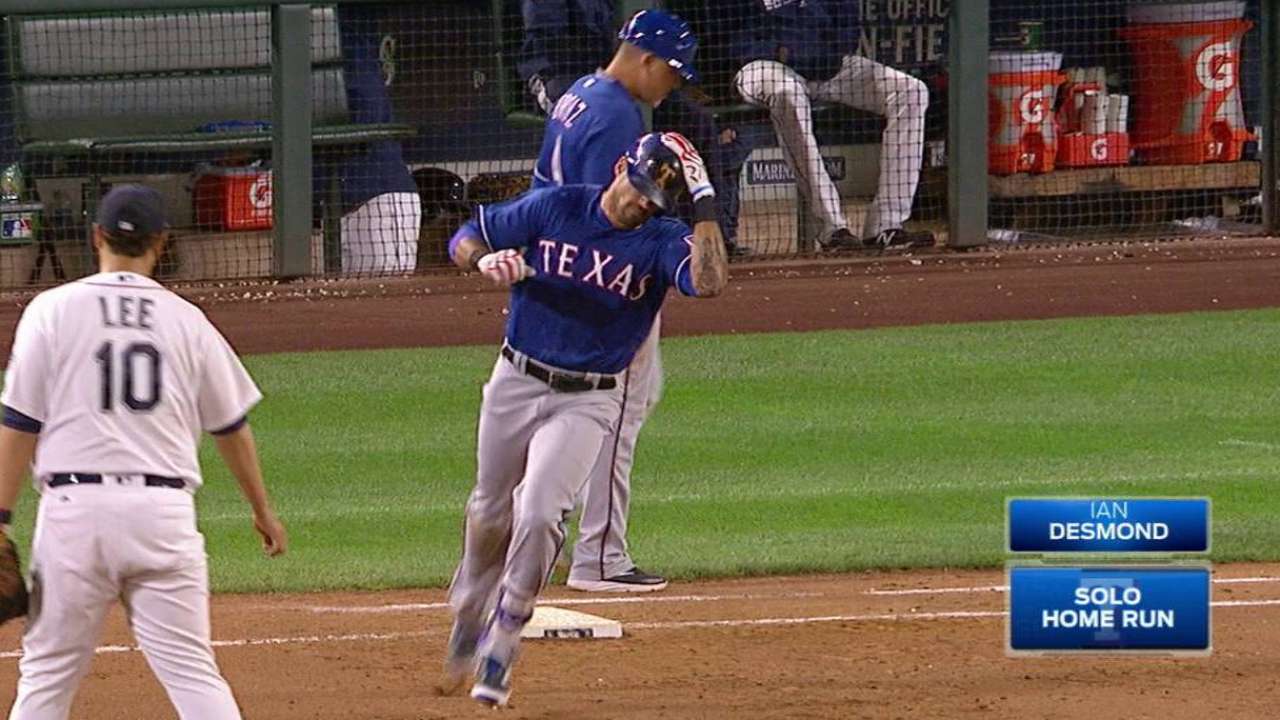 4. Squaring it up
Desmond's improvement at the plate from 2015 to '16 stemmed from making better contact. He increased his line-drive rate from 15.6 percent to 20.6 percent, per FanGraphs, while his fly-ball rate decreased a corresponding five percent. Desmond returned to the 30-plus-percent hard-hit ball rate he had posted from 2012-14 with the Nationals, and he hit fewer popups than in 2015 as well, cutting his infield fly-ball percentage from 13 to 9.1 percent. He also increased his number of barreled balls, as tracked by Statcast™, from 26 in 2015 to 34 in '16, an improvement of more than 30 percent.
5. Hitting when it counts
When he came to the plate in big spots this season, Desmond rose to the occasion. He ranked fourth among all Major League outfielders in FanGraphs' "Clutch" metric, posting an impressive 1.25 Clutch score. The statistic measures how much better a player performs in high-leverage situations, in terms of Win Probability Added, as compared to a context-neutral environment.
David Adler is a reporter for MLB.com based in New York. Follow him on Twitter at @_dadler. This story was not subject to the approval of Major League Baseball or its clubs.