Extra, extra! Cyber Monday sale extended
Cyber Monday was so exciting that we didn't want it to end. So here are some MLBShop.com gift suggestions as a 25-percent-off sitewide sale continues until Wednesday at 9 a.m. ET.
1. The Cubs. Judging by shopping cart activity alone, their first World Series championship in 108 years is being appreciated like no other. Another 10 items were just added since Black Friday, so we're up to at least 3,286 unique types of available commemorative merchandise, including the same New Era 39THIRTY cap the champions wore in the clubhouse celebration and a World Series Bound Program. Holy cow.
2. Kris Bryant No. 17 jersey. On June 27, the National League MVP went 5-for-5 at Cincinnati, becoming the first player to record three home runs and two doubles in the same game. He also fielded the grounder that ended the longest drought in pro sports history. He has the hottest jersey in MLB, and for the fan who has everything, the framed and signed jersey adds a championship touch.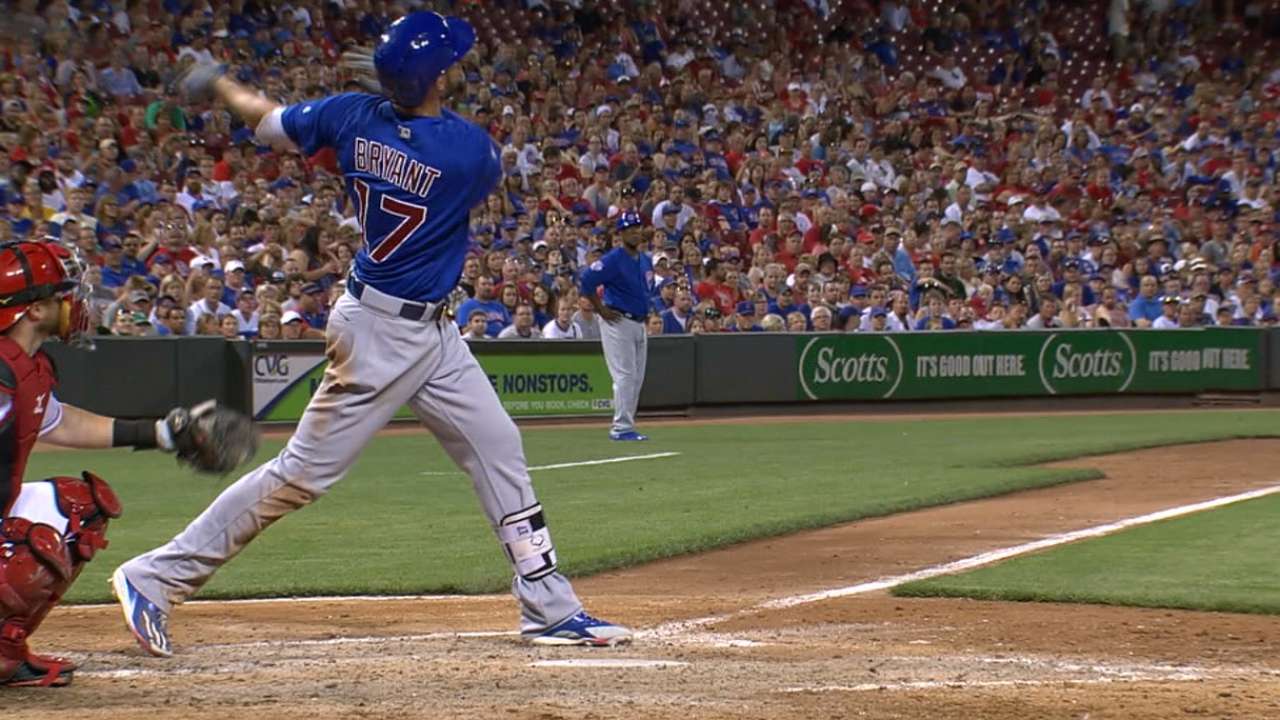 3. Max Scherzer's 20 strikeouts. You helped that May 11 gem by the Nationals right-hander win Best Performance in the Esurance MLB Awards, and now you can save $62.50 on this hand-signed baseball commemorating the rare achievement. Only three other pitchers did it in a nine-inning game. Bonus points for putting it in this NL Cy Young Award display case.
4. Mike Trout's through five seasons. It's still hard to believe that the Angels' superstar only just turned 25. The Best Major Leaguer in the Esurance MLB Awards, Trout just finished the best five-season start by any player. His progressive WAR since 2012 is 10.8, 9.3, 7.9, 9.4 and 10.6, good for two AL MVP Awards and three runner-up finishes. There is a seemingly endless collection of Trout gear at MLBShop.com, and this is the right time to buy -- not only because of the Cyber Monday sale, but also because at the rate he's going, No. 27 memorabilia will appreciate significantly.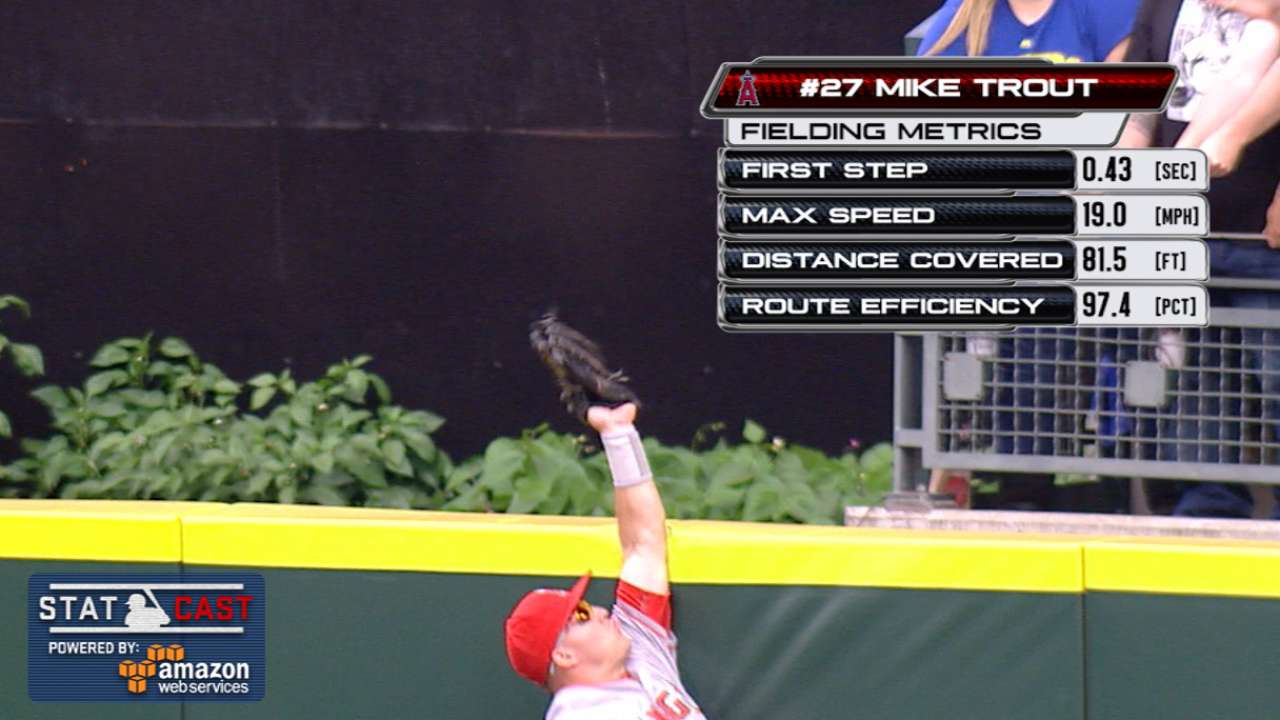 5. Vin Scully's final words as a Dodgers broadcaster were: "I have said enough for a lifetime, and for the last time, I wish you a very pleasant good afternoon." He retired after 67 years in the business, and now you can give someone a one-of-a-kind reminder by bidding on a No. 67 Dodgers jersey signed by Scully and other Dodger greats. Net proceeds benefit the Los Angeles Dodgers Foundation.
6. Ichiro Suzuki's 3,000th hit. On Aug 7, he tripled off the wall at Colorado and became the 30th member of the 3,000-hit club. The commemorative memorabilia ranges from a Highland Mint Gold Coin to a Framed 20x24 3,000 Hits Collage, and this Cyber Monday sale is an ideal time to add to your collection as he returns for 2017.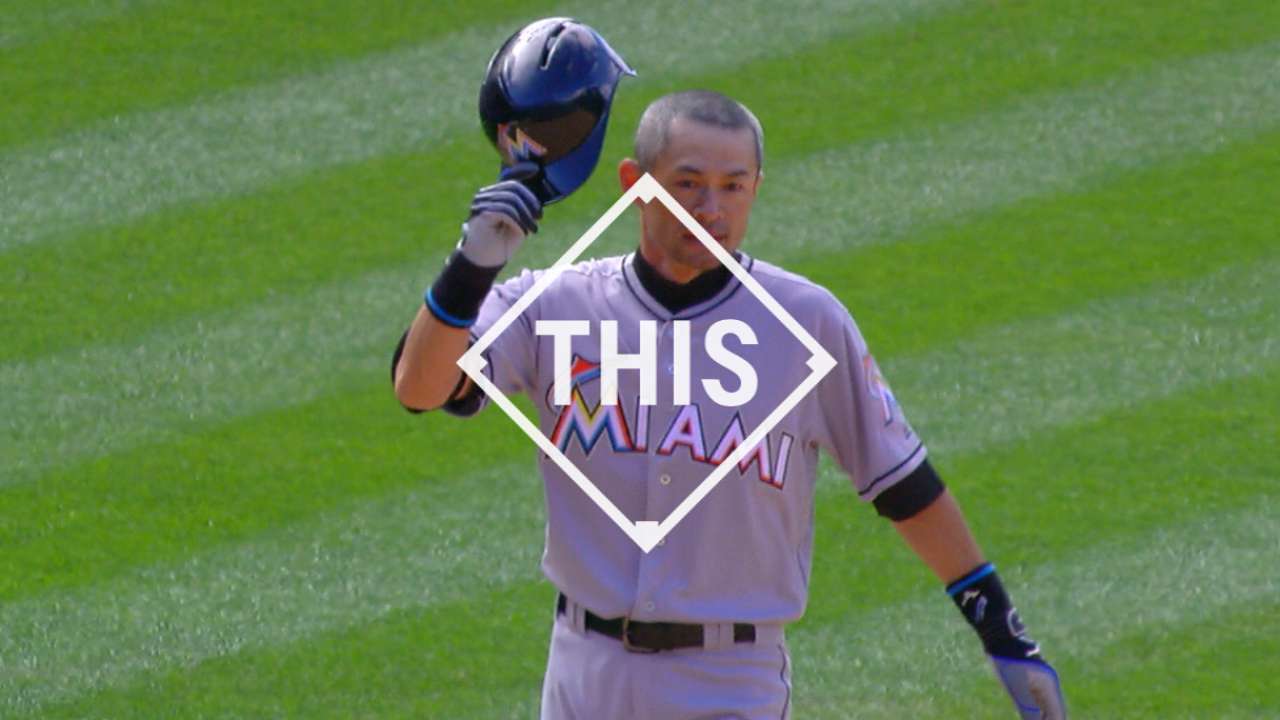 7. Andrew Miller postseason memories. The Indians acquired the lefty before the non-waiver Trade Deadline, and he was named Best Major Leaguer, Postseason, after setting an MLB record with 30 postseason strikeouts and earning AL Championship Series MVP Award honors. You can save $25 on his Highland Mint Photomint or a Women's Andrew Miller Home Cool Base Jersey.
8. Gary Sanchez's record start. The Cyber Monday sale means $82.50 off that $329.99 2016 Topps Now Yankees First Rookie #388-B Card featuring a piece of game-used base. The Yankees' catcher is a legend in the making after hitting 20 homers with 42 RBIs and a .299 average in just 53 games, the best power start in history.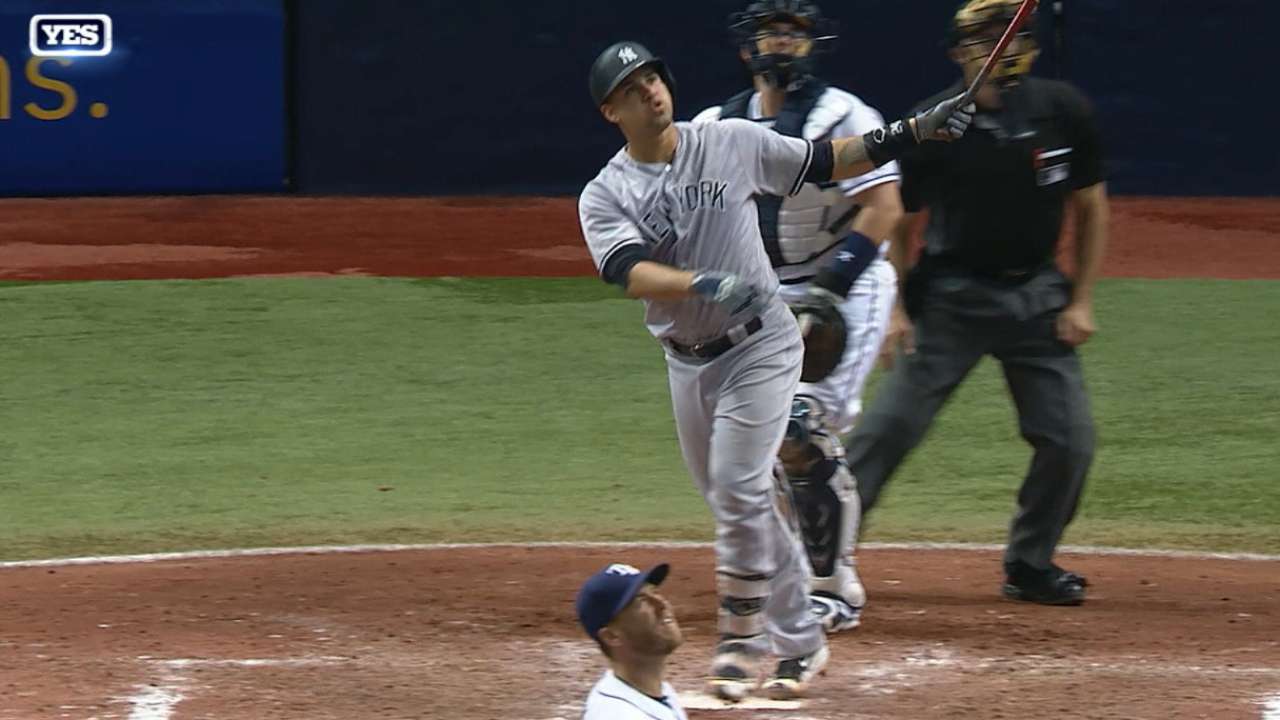 9. Clayton Kershaw's save. One of the most epic moments of the postseason came on Oct. 13, when the Dodgers' ace came on for his first career save in Game 5 of the NL Division Series. Capture the moment and save $45 on the regular $179.98 price by ordering this large framed photo.
10. George Springer's fabulous first. On June 24 against Kansas City, the Astros' outfielder became the first player in the modern era to triple and hit a grand slam in the first inning.
"Any time the lineup rolls around, I'm pretty happy about it," Astros manager A.J. Hinch said that day. "It's a chance for George to do some damage, which is why he's one of our more productive players. You don't see that every often. To have that big a first inning is pretty remarkable."
Grab that Astros First Time Around Heathered Tee as you wait for his next time up in 2017.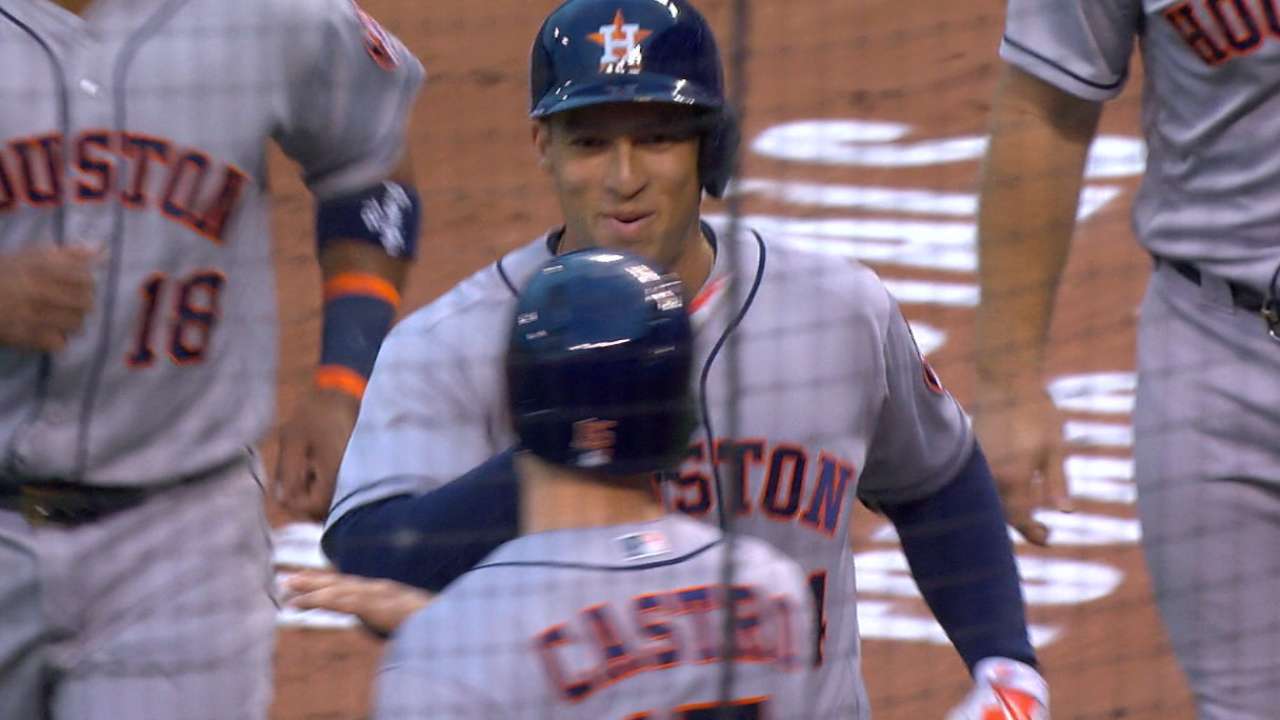 Use the code "DUGOUT" to take 25 percent off of items, and note that some exclusions apply such as limited-stock merchandise. For those of us who will wait too long to finish our shopping lists, Online Gift Certificates will be the saving grace once again. They can be emailed instantly, and there are also physical MLB.com Gift Cards for those who think of it in time.
Mark Newman is enterprise editor of MLB.com. Read and join other baseball fans on his MLB.com community blog. This story was not subject to the approval of Major League Baseball or its clubs.