Braves arrange ballpark rides for beloved usher Banks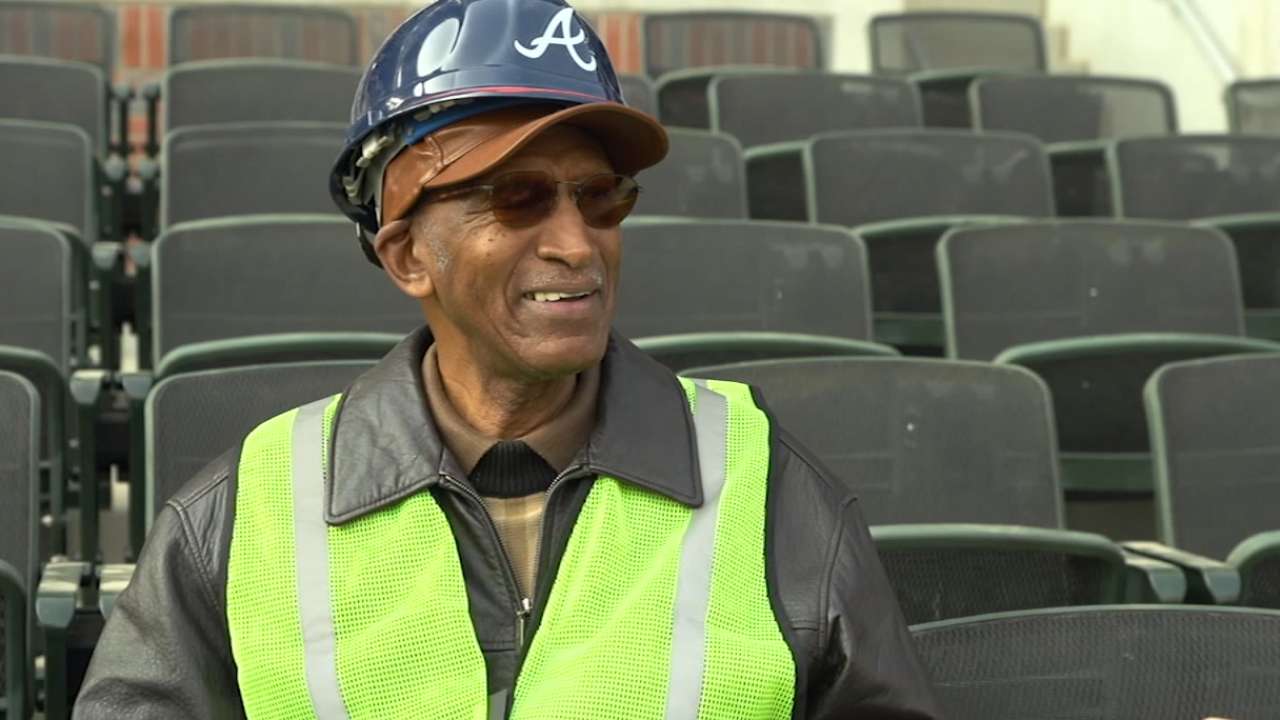 ATLANTA -- Walter Banks served as an usher at Atlanta-Fulton County Stadium before the Braves came to town, and over the course of the past 50-plus years, he's become a beloved figure whose kindness has enriched the lives of countless fans.
Throughout the Braves' final year at Turner Field, Banks was repeatedly asked whether he would be present in 2017 for SunTrust Park's inaugural season. The 77-year-old Atlanta native could not answer that question until the Braves recently informed him that they have partnered with Uber to provide him free transportation to and from every game that will be played at the new stadium's Cobb County location.
"Having Walter come over to SunTrust Park sort of connects the dots," Braves chairman and CEO Terry McGuirk said. "He is just a part of the fabric of our organization. With Thanksgiving coming up, we're especially thankful for Walter Banks. Walter is such a great guy, and he is so much a part of our family."
Banks received the news last week while taking a tour of SunTrust Park with McGuirk and some other Braves executives.
"I was so surprised," Banks said. "You know how you think something might happen, but you don't take anything for granted because you don't count your chickens before they hatch?"
Over the past few years, Banks used public transportation to travel to Turner Field, and then after games, Braves director of guest services Erin Sheehan would drive him back to his neighborhood's MARTA stop, which is located approximately five miles west of Turner Field.
Because there will not be a MARTA stop located near SunTrust Park, the Braves devised this plan with Uber to ensure Banks will have a chance to experience the new stadium.
Banks served as an usher for the Triple-A Atlanta Crackers, who played at Fulton County Stadium in 1965, when the Braves' move from Milwaukee was delayed for one year. He continued serving in that role once the Braves arrived and became one of Ted Turner's favorites after the media mogul purchased the team in 1976.
While being assigned the area around the owner's box over the course of the past few decades, Banks has developed a kinship with countless celebrities and dignitaries, including President Jimmy Carter, who as recently as this past season shared stories and laughs with Banks when he attended Braves games.
Mark Bowman has covered the Braves for MLB.com since 2001. This story was not subject to the approval of Major League Baseball or its clubs.