MLB.com Columnist
Mike Petriello
Smart shopping: Hunting for FA value buys
Five lower-cost players to fill useful spots on rosters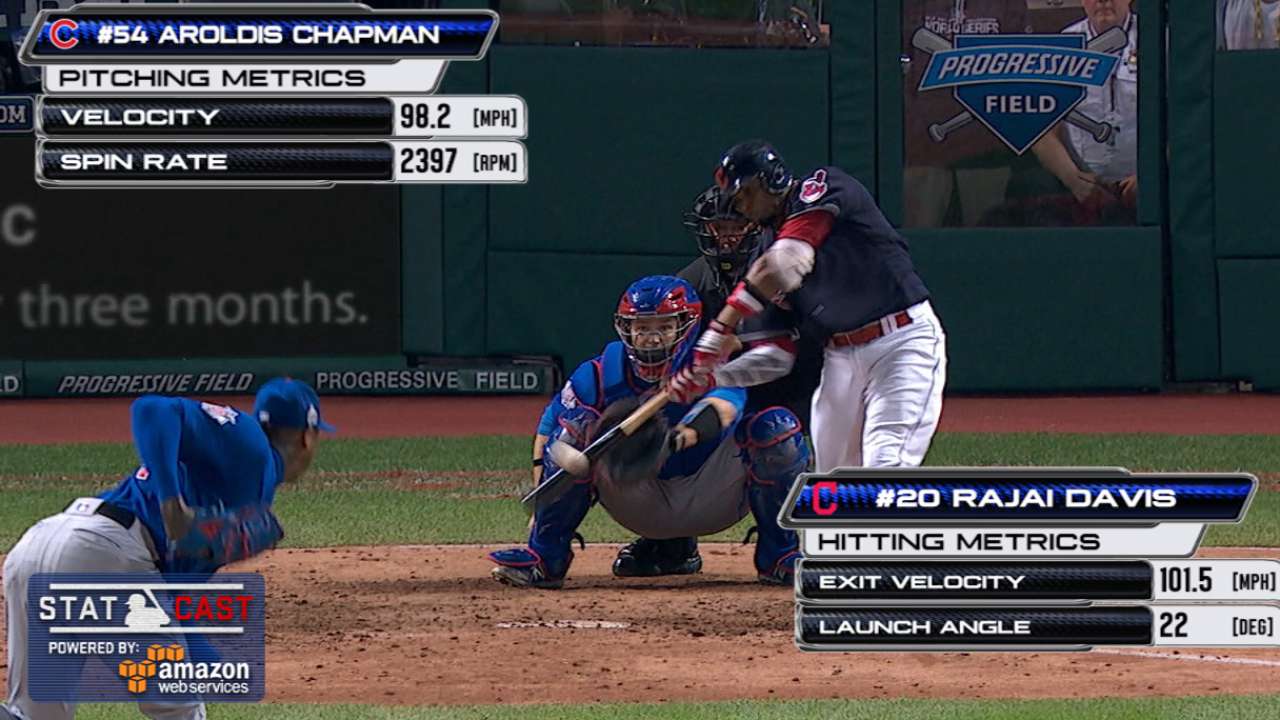 On this Black Friday, we note that teams searching for bargains in this offseason's free-agent crop share more than a passing resemblance with shoppers doing the same at stores across the country. It's overly crowded, somewhat insane, occasionally dangerous and difficult to actually find anything you'd ever want to use at a price you'd actually want to pay.
After all, free agency is just about the least-efficient way to find value, if stories like Edwin Encarnacion turning down a reported $80 million -- probably correctly -- tell you anything. And, as FanGraphs' Dave Cameron pointed out last summer, a large number of last year's big-ticket free agents didn't provide solid returns on that investment, while many smaller deals paid off handsomely.
So let's dig deep into the discount bin and find some reasonably priced players who won't be stars, and may not even be starters, who can still offer some value if deployed properly. (We've already pointed you to Matt Holliday, Sean Rodriguez, Juan Nicasio, Koji Uehara, Steve Pearce and Luis Valbuena in pieces here and here. All 2017 projections are via Steamer.)
Rajai Davis, OF
2017 projection: .250/.302/.382, 83 wRC+
You may remember Davis from such moments as "hitting a game-tying home run off Aroldis Chapman in Game 7 of the World Series" and "leading the American League in stolen bases." (As well as finishing second only to Billy Hamilton in a more advanced running stat, Base Running Runs.) It's important to note that the fact that so much of his value is tied up in his legs causes some risk, since Davis did turn 36 years old in October.
Still, Davis made just $5.25 million last year, hit a career-high 12 homers and can play all three outfield positions, though his below-average arm is somewhat stretched in right. He's not likely to get more money or receive more than one guaranteed year, but he'll give you a decent platoon bat (.288/.343/.437, 112 wRC+ career against lefties) who is a plus on the bases and adds outfield insurance. That's a fit for 20 teams.
Stephen Drew, 2B/SS/3B
2017 projection: .236/.305/.401, 87 wRC+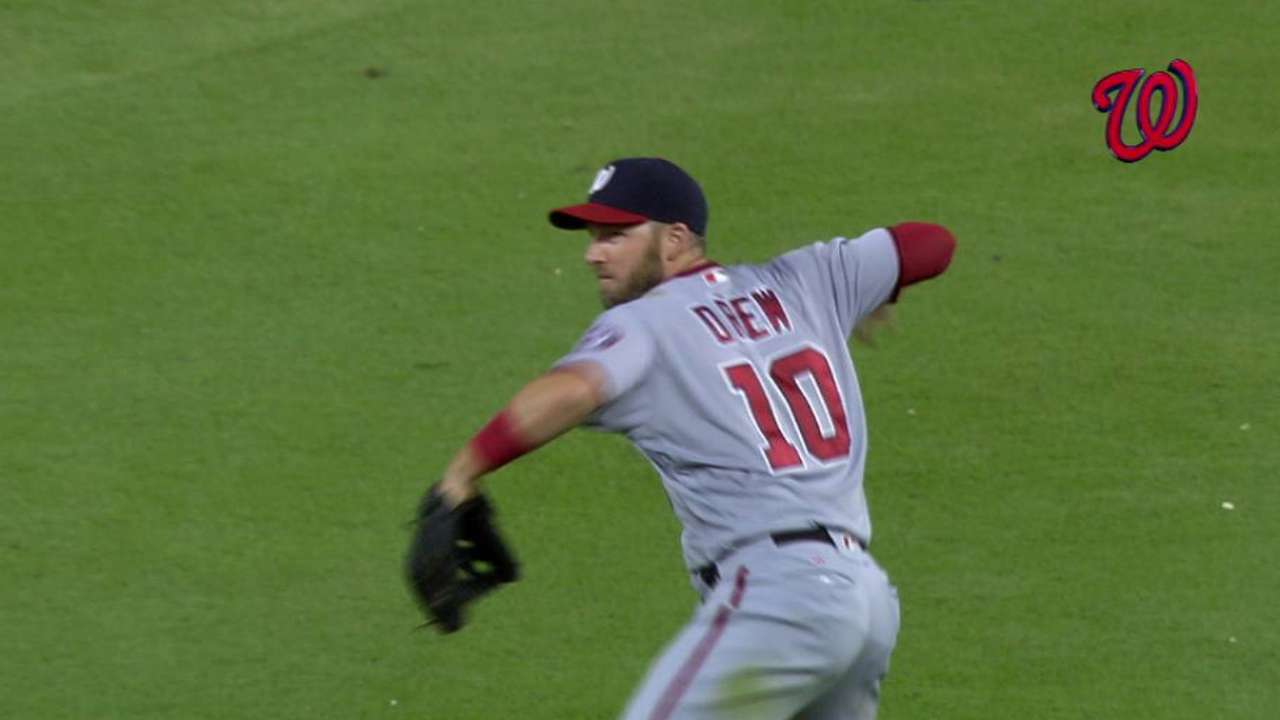 Need a shortstop in this market? Good luck with that. Now nearly 34, Drew is more of a second baseman than a shortstop these days, but the only real options at the position are Alexei Ramirez and Erick Aybar -- who were two of the four weakest semi-regular hitters in the Majors last year. Working around a slow start and vertigo-like symptoms, Drew put up a very impressive .266/.339/.524 (124 wRC+) line, albeit in just 165 plate appearances, and he can still at least fill in at his old position.
Part of that line, according to manager Dusty Baker, was due to ongoing work Drew put in to hit the ball to all fields rather than being strictly a pull hitter, as he'd attempted to be when he called Yankee Stadium home in 2014-15. It's not likely that he will put that line up for a full season, as the projections rightly indicate, but he's a lefty-swinging utility infielder who can play some short and isn't likely to top the $3 million he got last year. Teams can find a use for that.
Kelly Johnson, UTIL
2017 projection: .236/.297/.386, 85 wRC+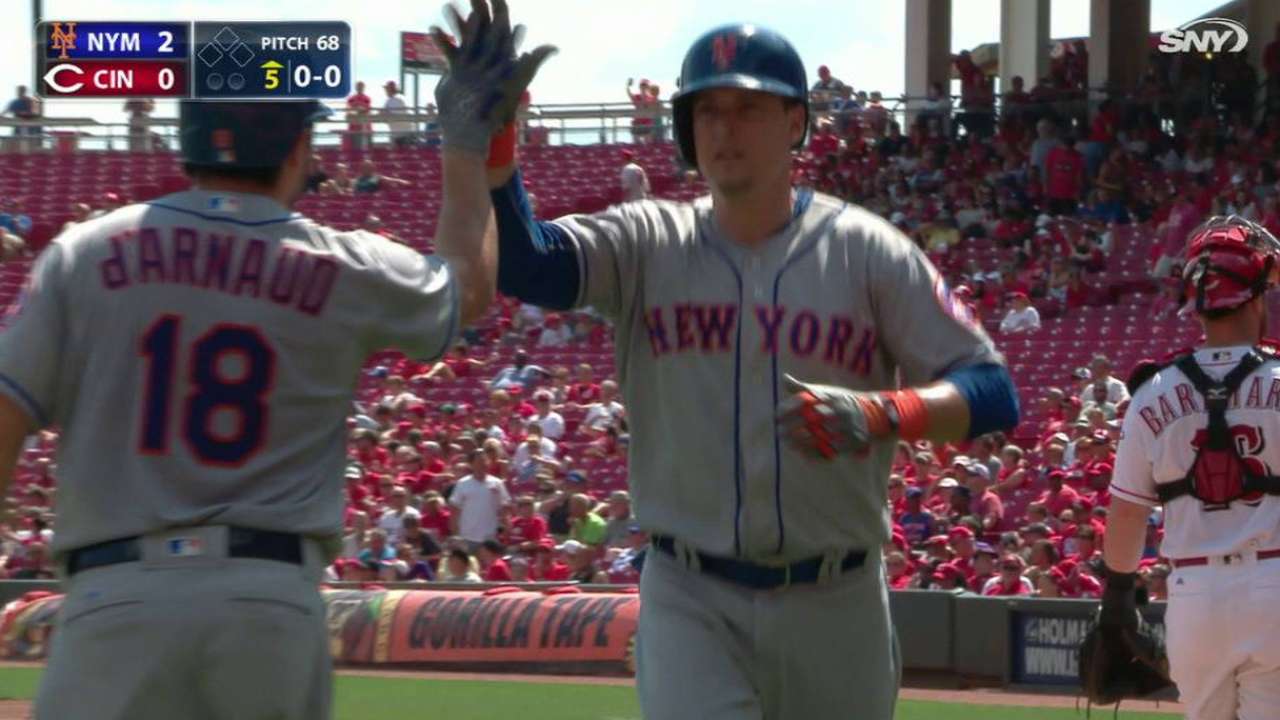 Assuming Johnson doesn't just sign with the Braves on the way to being traded to the Mets, as has happened in each of the past two seasons, he's a sneakily useful bench piece. Like everyone else on this list, you don't really want him as a daily starter, but he can play five positions (first, second, third, left and right), be counted upon to put up average-to-slightly-below-average offense, and he doesn't even show a particular platoon weakness against lefties.
That's a decent enough use of a roster spot for a low price (he made $2 million in 2016), but Johnson also offers something to dream on. After returning to the Mets last year, he approached hitting coaches in early August hoping to emulate another lefty-swinging versatile infielder who'd turned his career around in New York with a new approach: Daniel Murphy. Johnson's first-half slugging percentage of .370 turned into .420 in the second half. It's not much and it's a small sample, and he's not going to be Murphy. But could there be more there? It won't cost much to find out.
Santiago Casilla, RP
2017 projection: 3.63 ERA/3.75 FIP/23.6 K percentage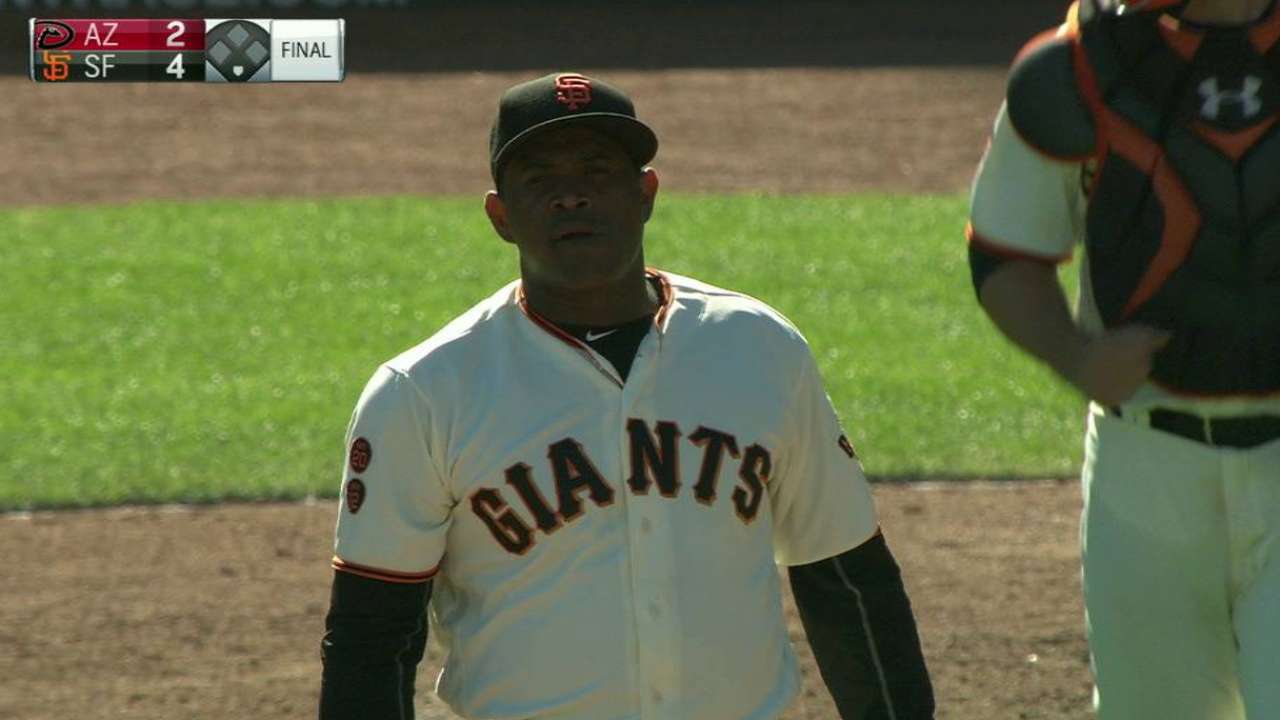 After seven mostly successful seasons with the Giants (and over a decade in the Bay Area, considering he came up with the A's in 2004), the lasting image of Casilla may be as the poster boy for San Francisco's September bullpen collapse. He lost his closer's job and didn't even get into Game 4 of the National League Division Series when five Giants relievers combined to allow the Cubs to make a wild ninth-inning comeback.
So no, you probably don't want Casilla as your closer in 2017, or your second-best reliever or even your third-best bullpen arm. But to focus on what happened down the stretch does somewhat overlook the fact that Casilla had more or less the same season he always does -- better, in some cases. In each year with the Giants, he pitched between 50 and 63 innings. In each year except one, Casilla's Fielding Independent Pitching was between 3.10 and 3.94. While his ERA fluctuated, that's generally true for most non-elite relief pitchers.
But Casilla did set a career high in strikeout rate in 2015 with 25.4 percent, and then topped that in 2016 with 27 percent. He cut his walk rate. The velocity didn't drop. A few ugly moments aside, moments that will depress Casilla's contract demands, he still looked like a perfectly capable mid-bullpen reliever -- if not one who should be in high-leverage situations.
Eric Thames, 1B/OF
I love my job, I love playing in Korea and I love hitting BOMBS.
Thank you NC 다이노스 fans http://t.co/b5Aj5zAx5W

— Eric Thames 테임즈 (@EricThames) May 16, 2015
Sure, there's options like Matt Joyce, Brandon Moss, Pedro Alvarez or Trevor Plouffe, but let's go off the map to find our fifth name. Way off the map. Thames was a roughly league-average hitter for Toronto and Seattle in 2011-12 (.250/.296/.431, 96 wRC+), spent 2013 in the Minors, then went to Korea in 2014 and ... wow.
In three years for Korea's NC Dinos, Thames hit a massive .348/.450/.720 with 124 homers, even stealing 40 bases in 2015 while winning the league MVP. Now, it should be noted that the offense in Korea is largely inflated compared to the Majors. For example, Jung Ho Kang hit .356/.459/.739 with 40 homers in his final season there; Byungho Park hit .343/.436/.714 with 53 homers in 2015 before joining the Twins.
Still, players like Kang, Park, Hyun Soo Kim and Dae-Ho Lee have shown that the best hitters in the Korean league can have some success in America, even if it's not quite to the same standard they had there. Thames is now a free agent, and reports indicate Major League teams may be showing interest. As a total unknown, he could be a bargain or a bust -- and is that not the truest description of Black Friday shopping, anyway?
Mike Petriello is an analyst for MLB.com and the host of the Statcast podcast. This story was not subject to the approval of Major League Baseball or its clubs.