Legit to hit: What FA batters have to offer
Average, power and speed are all available on the open market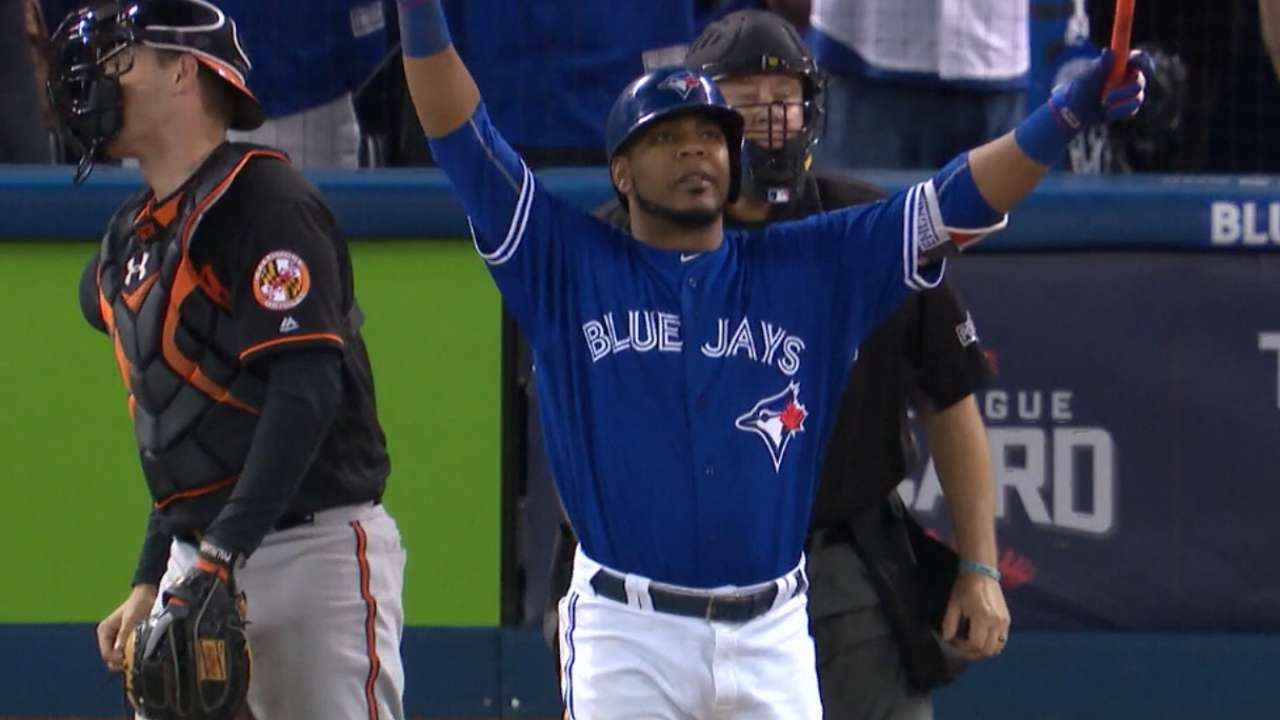 Free agency is in session, and all 30 teams are in full window-shopping mode as we wait for the first major dominoes on the market to fall.
Each club has a specific set of needs to address based on how it fared in 2016. As teams finalize their holiday shopping lists, here is a look at the top free-agent hitters and what specialties they bring to the table. These players have been assigned based, in part, upon a combination of their average statistics over the past three seasons, as well as FanGraphs' Steamer projection numbers for 2017.
PLAYERS WHO CAN HIT FOR AVERAGE
1. Justin Turner
Past three seasons: .303 BA
2017 Steamer: .284
Teams will be hard-pressed to find any consistent .300-plus hitters in this offseason's free-agent class, and take Turner's three-year average with a grain of salt, since 2016 was his first season in which he topped 150 games. Still, MLB.com's top free agent (based on Tom Tango's WARcel formula) has kept his contact percentage well above 80 percent while expanding his power numbers. Turner finished second on the Dodgers with 48 multihit games this past season.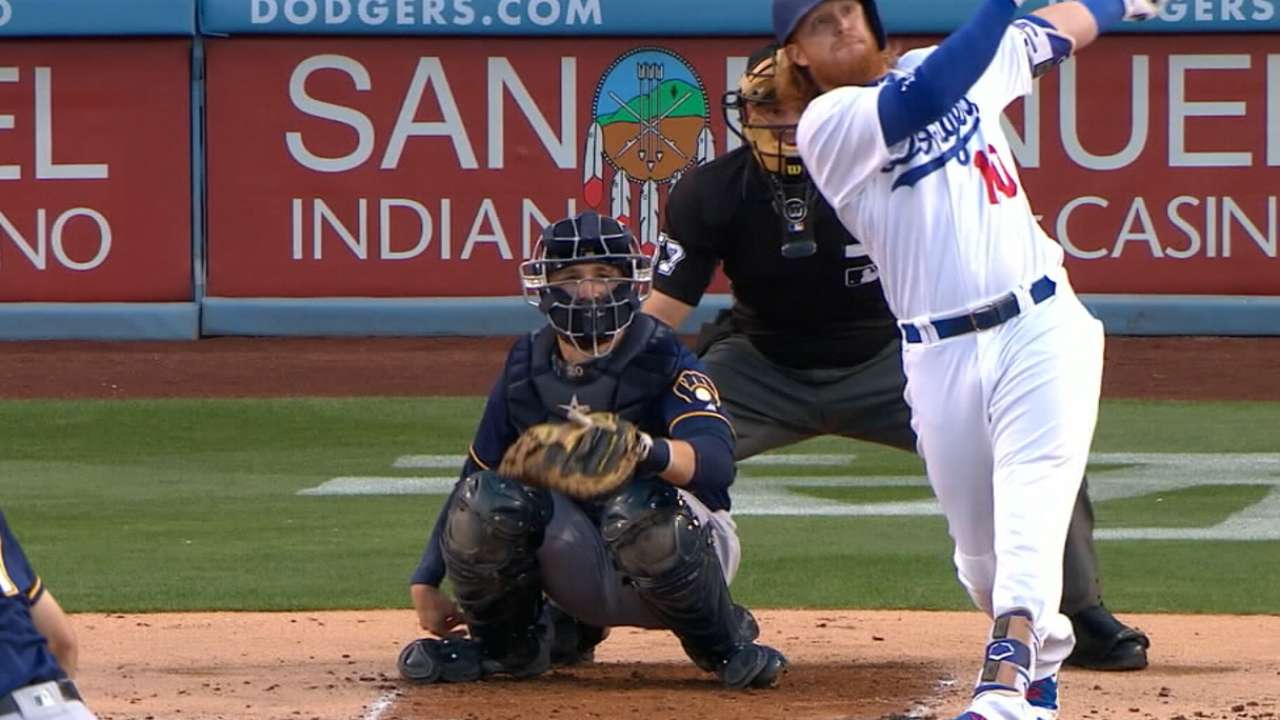 • Hot Stove Tracker: Free agents and Trades
2. Matt Holliday
Past three seasons: .266 BA
2017 Steamer: .275
Teams could interpret Holliday's .246 average in 2016 as a first sign of decline for a consistently productive hitter who will turn 37 in January. They could also judge it as an aberration in a season in which Holliday was never quite right -- especially considering he's a career .303 hitter, and 2016 was the first time he had ever batted below .272.
Holliday was tied for the Cardinals' team lead with 19 home runs when he went down with a broken thumb in August, so the power is still there, and his contact rate remained as high as ever last season. It's hard to imagine a hitter with as much ability and pride as Holliday won't put together at least one more high-caliber season.
3. Carlos Beltran
Past three seasons: .268 BA
2017 Steamer: .270
Was Beltran's phenomenal 2016 campaign -- in which he finished with a .295 average -- a return to All-Star form, or was it a final glimmer of greatness in a potential Hall of Fame career?
Perhaps it was somewhere in the middle. Beltran will turn 40 in April, but his plate discipline and contact rate have remained relatively the same over the past five seasons (including a down 2014 campaign, when many thought he might have been finished). What's more, Beltran's line-drive rate has actually increased above some of his All-Star years with the Mets a decade ago. Like Holliday, it would be surprising to see Beltran's numbers freefall in '17; an average resting somewhere in the .270 to .280 range seems appropriate.
Best bargain: Angel Pagan
The Giants seem unlikely to re-sign Pagan, but he's a career .280 hitter who saw his average against right-handers bounce back in a major way in 2016. At 35, Pagan may not be able to play every day, but he's a still a professional hitter who could bolster a team's lineup.
PLAYERS WHO CAN MASH
1. Edwin Encarnacion
Past three seasons: 38 HR, 112 RBIs, .275 isolated power (ISO)
2017 Steamer: 34 HR, 97 RBIs, .238 ISO
Encarnacion is a fairly easy call at the top here, considering he just enjoyed the best power season of his career and showed just how mighty his swing can be in the biggest moments.
Though he'll turn 34 in January, teams can't deny that Encarnacion's .275 isolated power (a statistic that calculates a player's rate of hitting for extra bases per at-bat) over the past three years was third highest in the Majors behind Giancarlo Stanton and the now-retired David Ortiz.
2. Yoenis Cespedes
Past three seasons: 29 HR, 97 RBIs, .230 ISO
2017 Steamer: 29 HR, 89 RBIs, .221 ISO
Cespedes showed in 2016 that his power surge from the year before was no fluke, and he's proven to be even better when his team needs a big hit. Cespedes' 1.066 OPS in high-leverage situations led the National League last season.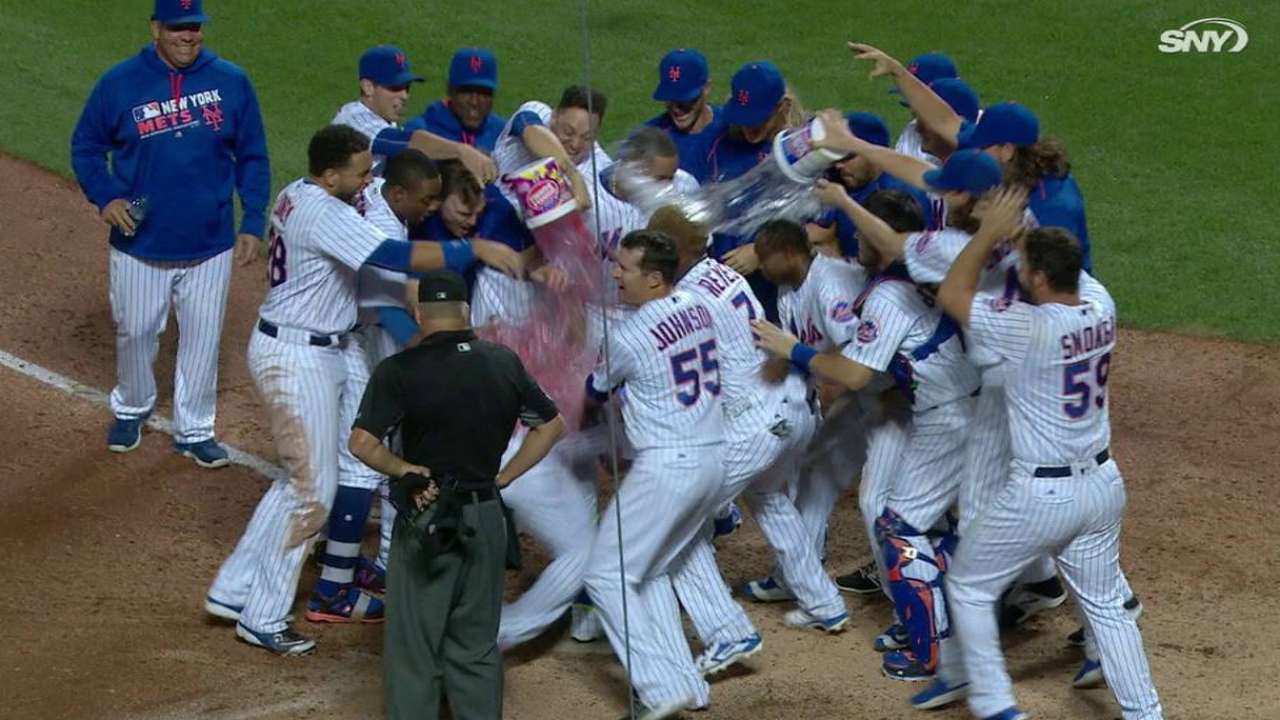 3. Jose Bautista
Past three seasons: 32 HR, 95 RBIs, .250 ISO
2017 Steamer: 29 HR, 89 RBIs, .221 ISO
Though his diminished defensive skills may scare off some NL clubs, Bautista has undoubtedly been one of the most productive power hitters this decade, and he should be motivated to bounce back from a down year.
Best bargain: Steve Pearce
Though he'll never reach the lofty heights of the other three power hitters in this category, Pearce's .227 ISO over the past three seasons ranks among the top 25 in the Majors, and he's shown before that he can reach 20 homers without playing a full-time role.
PLAYERS WHO CAN GET ON BASE
1. Bautista
Past three seasons: .382 OBP, 16.2 percent walk rate
2017 Steamer: .371 OBP, 15.4 BB%
Yes, Bautista's numbers were down across the board, but his 16.8 percent walk rate still ranked third across all of the Majors, and his on-base percentage over the past three years ranked eighth among big league hitters. Bautista is only one year removed from leading the American League with 110 walks in 2015.
2. Dexter Fowler
Past three seasons: .371 OBP, 13.2 BB%
2017 Steamer: .360 OBP, 13.2 BB%
Re-signing with the Cubs paid off for Fowler, whose .393 OBP (11th best in MLB) and 14.3-percent walk rate (10th best in MLB) were career bests.
3. Holliday
Past three seasons: .362 OBP, 11.1 BB%
2017 Steamer: .358 OBP, 10.1 BB%
Holliday is only a year removed from being a player who perennially paired a .370-plus OBP with double-digit walk rates, and his asking price should be comparatively low as he hopes to recover from back-to-back injury-shortened seasons.
Best bargain: Matt Joyce
Joyce rebounded from a terrible 2015 to become a weapon off the bench for Pirates manager Clint Hurdle. The outfielder posted an off-the-charts 20.1-percent walk rate in part-time action, which led all Major Leaguers with at least 250 plate appearances.
PLAYERS WHO CAN STEAL
1. Rajai Davis
Past three seasons: 32 stolen bases
2017 Steamer: 39 steals
It was a career year for Davis on the basepaths, as he led the AL with 43 steals and became only the fifth player in history to steal three bases in a World Series game. Davis will have to improve on his .306 OBP from 2016, however, to utilize his legs to the full extent.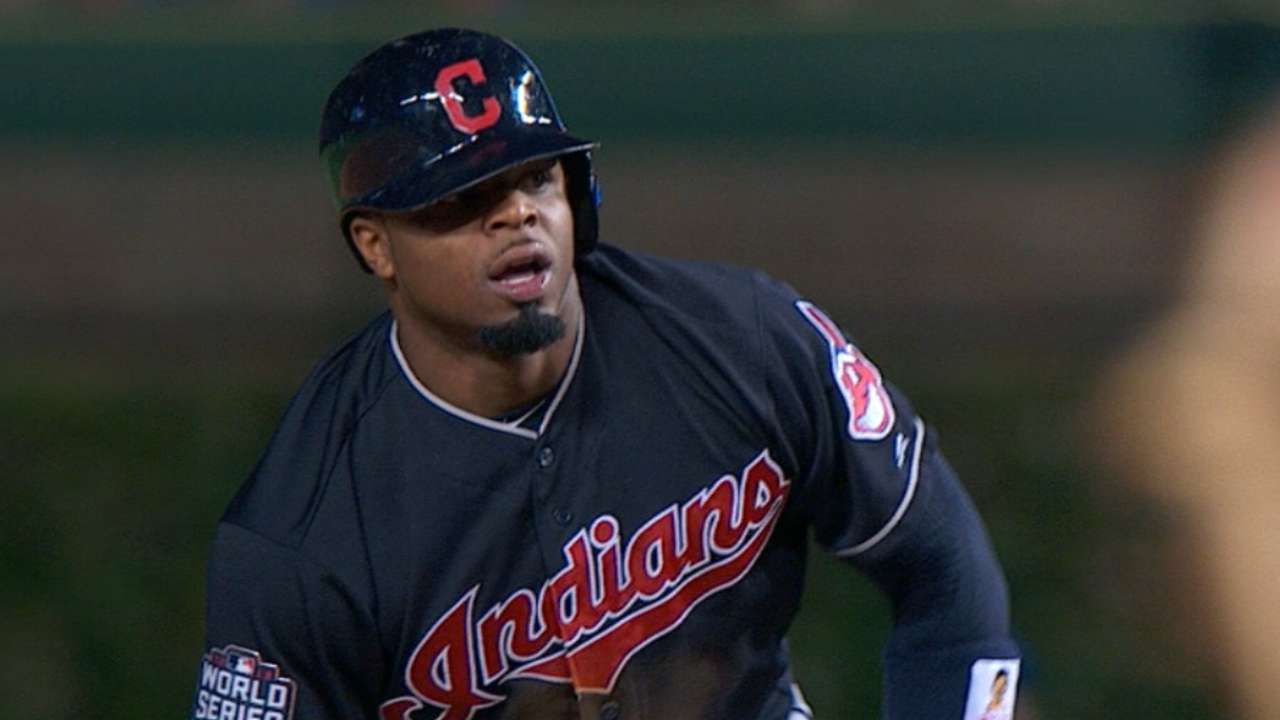 2. Ian Desmond
Past three seasons: 19 steals
2017 Steamer: 14 steals
Desmond has questions to answer about his consistency at the plate from year to year, but he has constantly been a threat to steal 20 bases over the past five seasons.
3. Fowler
Past three seasons: 15 steals
2017 Steamer: 15 steals
Fowler hasn't approached his career-high 27 steals that he had in his first full season with the Rockies in 2009. He's improved the rest of his game since then, but it will be interesting to see if he takes more chances on the bases should he find himself with a new team in '17.
Best bargain: Michael Bourn
Bourn hasn't reached 20 steals in a season since he was a Cleveland Indian in 2013, and his ability to get on base at this point in his career is a major concern. Still, for a team looking to add one cheap piece to bring some athleticism to its lineup, Bourn presents a dynamic part-time option.
Matt Kelly is a reporter for MLB.com based in New York. Follow him on Twitter at @mattkellyMLB. This story was not subject to the approval of Major League Baseball or its clubs.