5 reasons Cespedes is drawing hot pursuit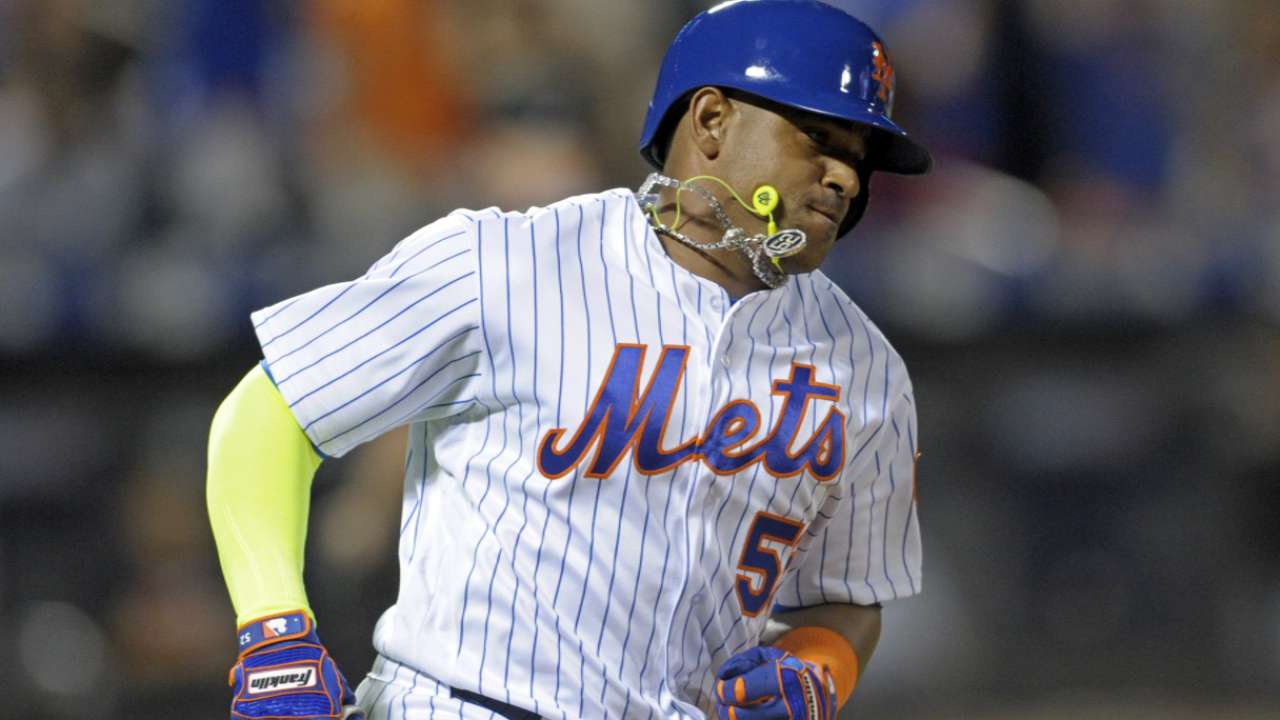 Yoenis Cespedes is a superstar, and this winter, unlike last, he likely will be pursued as one.
That's what happens when you follow up one of the most impactful second halves in baseball history with a monster season -- in New York, no less -- as Cespedes did in 2016. Now, he is the only five-tool player on the free-agent market, likely to command a nine-figure contract spanning upward of four years, and the next player featured in MLB.com's series that looks at five keys for the offseason's top free agents.
There are plenty of reasons teams will pursue Cespedes harder than they did last winter. Here are five of them.
He hits for power and average
Cespedes proved he wasn't just a flash in the pan after leading the Mets to the World Series in 2015. Even though he missed 30 games to injury, Cespedes exceeded the 30-homer threshold for the second straight season while posting a career-high .884 OPS. He's the first right-handed hitter to hit 30 homers for the Mets since David Wright in 2008, and the first right-handed-hitting outfielder to do so for the franchise since Mike Cameron in '04.
Just five players in all of baseball hit at least .280 with 30 home runs in each of the past two seasons. Cespedes was one of them.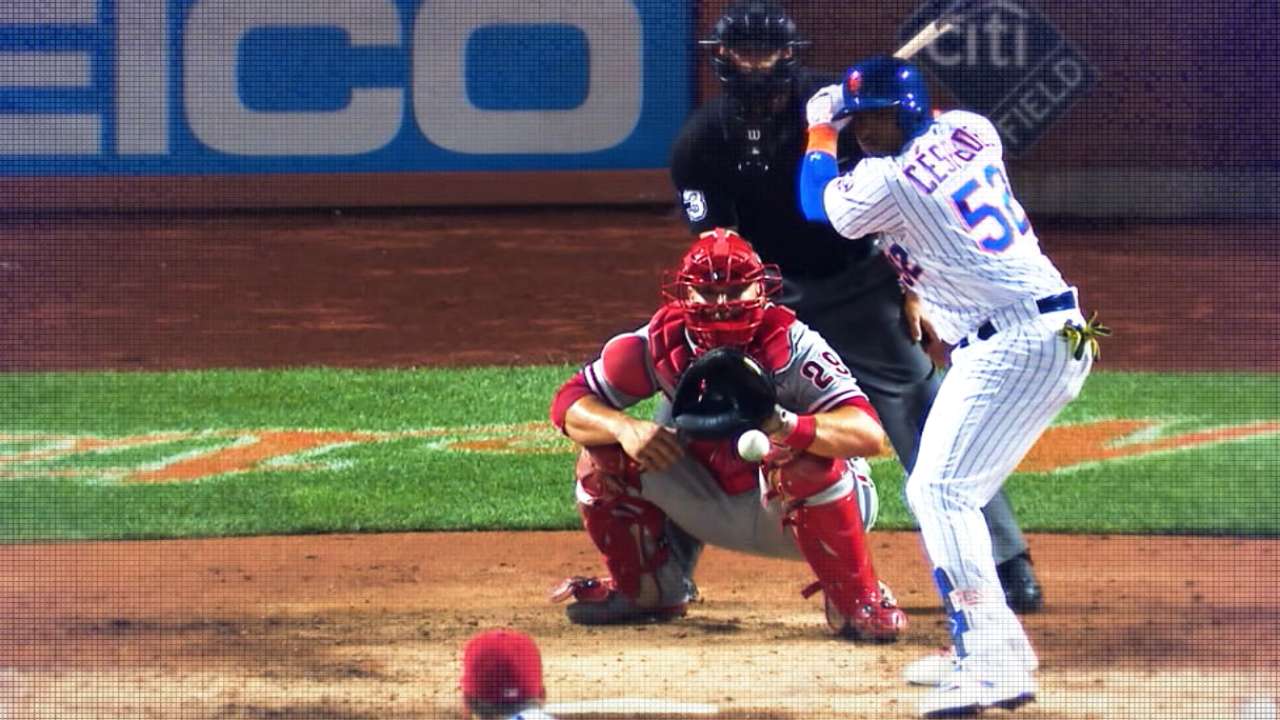 He means more
Mostly because of the time he missed to injury, Cespedes finished eighth in the National League MVP voting. But perhaps no player was more valuable to his team than the Mets' left fielder. If Kris Bryant went down, the Cubs still had stars on both sides of the field. The Nationals still had Bryce Harper, Max Scherzer and others, had Daniel Murphy not produced. Corey Seager had a great season for the Dodgers, but he was far from Los Angeles' only contributor.
The Mets, on the other hand, lost their entire starting infield and three top starting pitchers, at a time, to injury. That left much of the performance burden on Cespedes, who certainly performed. The Mets were 74-58 with Cespedes in the lineup in 2016, compared to just 13-17 without him. Over the last two full seasons, the Mets are 30 games over .500 (110-80) with Cespedes and exactly .500 (67-67) without him.
He has an improved eye
Few thought Cespedes could improve on the historic second half he had with the Mets in 2015. But he added another element to his game this past season: plate discipline. Cespedes had long been known as a free swinger, a low-OBP player who made up for it with power. That's until he posted a .354 on-base percentage in 2016, the highest mark since his rookie season and 26 points better than in 2015. Credit his career-best 9.4 percent walk rate, 34.6 percent chase rate and a full season to scare NL pitchers for the improvement.
• Newly patient Cespedes adds value to free-agent case
He smashes southpaws
Cespedes suffered from reverse platoon splits for most of his career. That changed in a big way in 2016. He was one of the most dangerous hitters in baseball against left-handers last season, ranking ninth in hitting (.341), seventh in slugging (.624) and fourth in OPS (1.081) among players with at least 80 at-bats vs. lefties.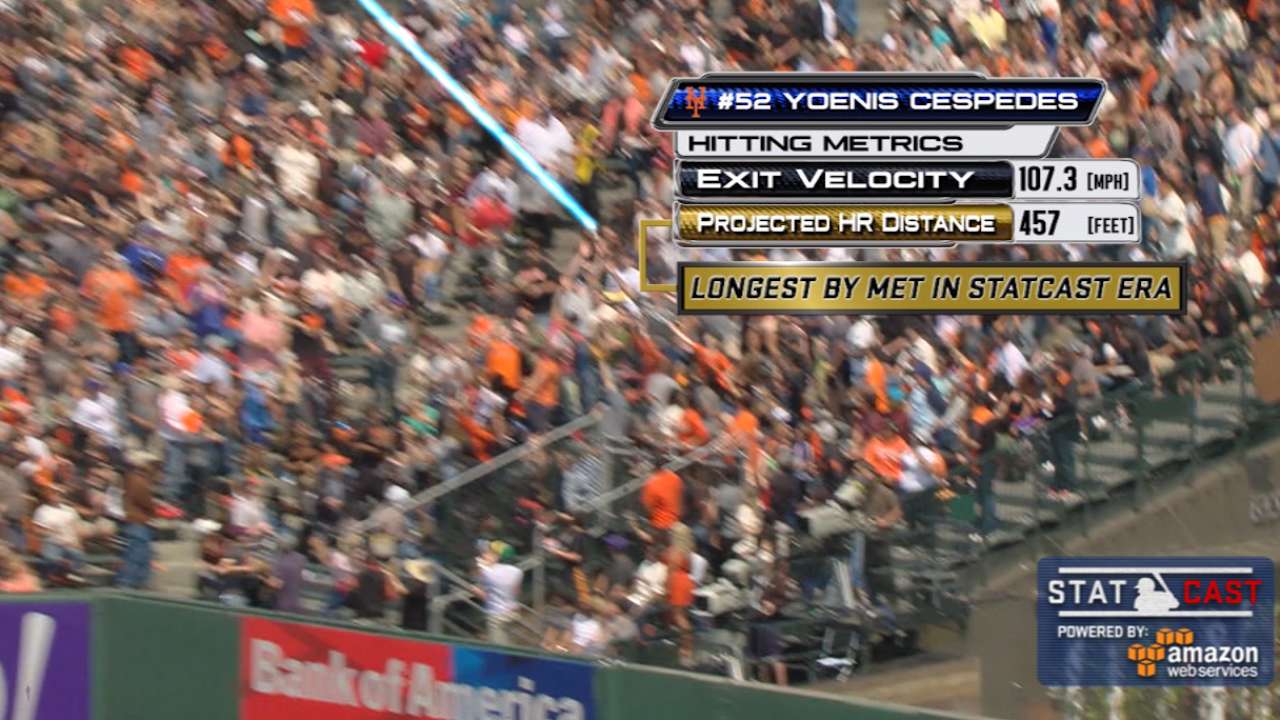 And really everyone else, too
All of which adds up to Cespedes hitting the ball harder than most. It's a logical conclusion and one Statcast™ backs up. When Cespedes made contact in 2016, the ball left his bat at a 92.7 mph average exit velocity, good for 15th in baseball and ninth among right-handed hitters.
Joe Trezza is a reporter for MLB.com. Follow him on Twitter at @joetrezz. This story was not subject to the approval of Major League Baseball or its clubs.