Blue carpet event: Cubs World Series film premieres tonight
Official account will air on FS1 Dec. 2, be available on special DVD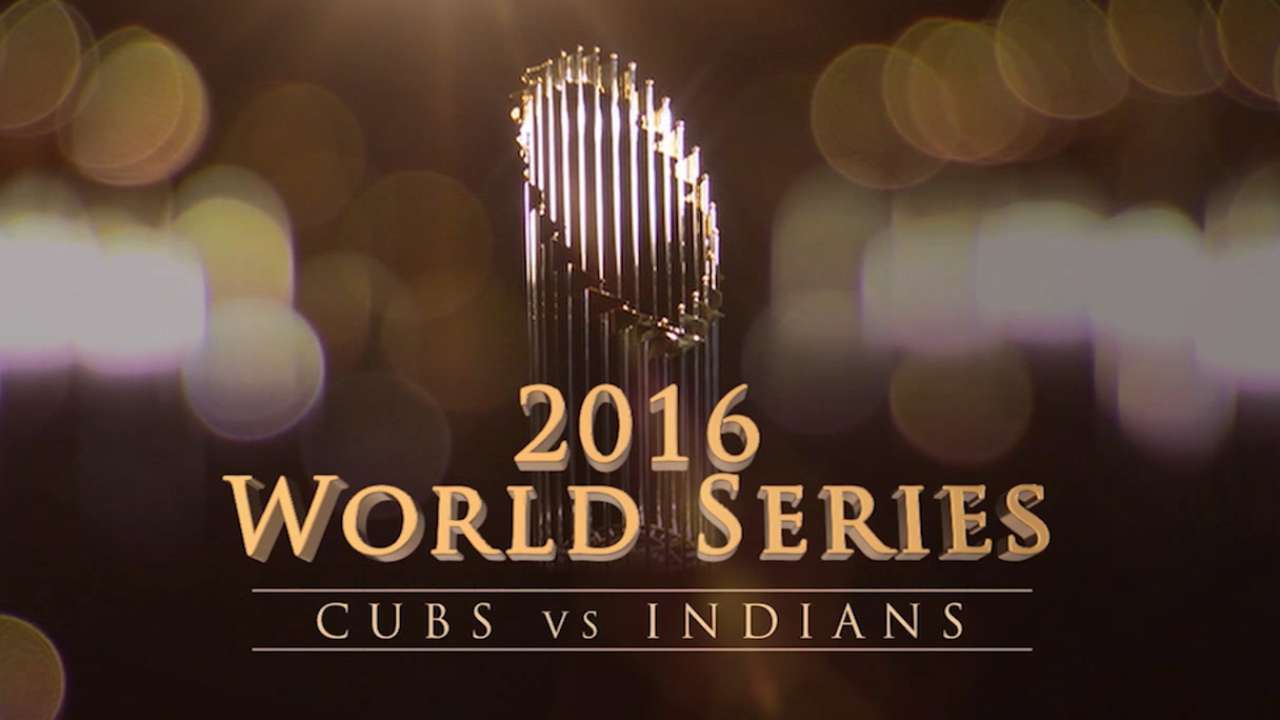 CHICAGO -- The celebration of the Cubs' world championship continues tonight with a blockbuster-worthy premiere of the official 2016 World Series film at the Lyric Opera House downtown.
The team's "never quit" attitude and the fans' undying devotion is on display in film, a Major League Baseball production produced by MLB Network and narrated by actor and life-long Cubs fan Vince Vaughn. The World Series trophy will be on display.
• Pre-order the DVD or Blu-ray now
The film chronicles the Cubs' path to the championship and their dramatic seven-game battle against the Indians, whose fan base also has been waiting a long time -- since 1948 -- to win a World Series. As Vaughn says, it's a "saga of two cities that made baseball's Fall Classic somehow bigger than usual."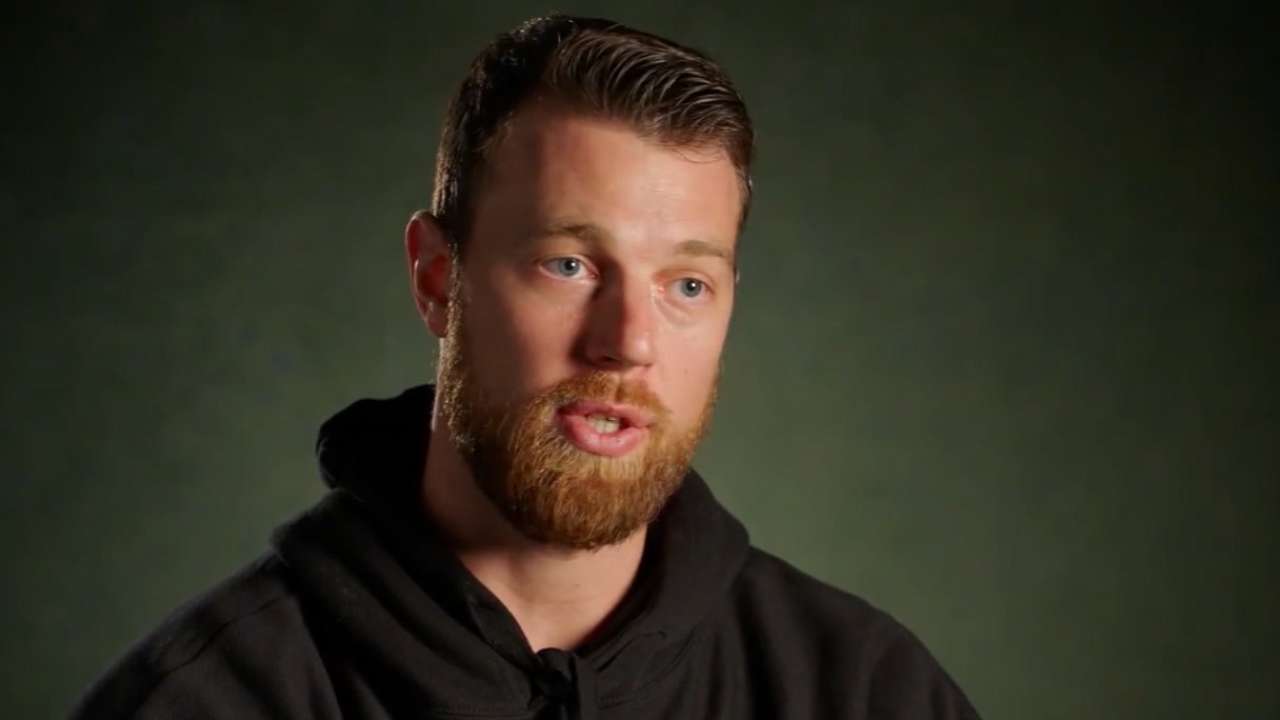 The documentary features postseason highlights and includes behind-the-scenes access to players.
• Shop for Cubs World Series gear
There are fans in Chicago who share a sentiment expressed by many, that they can't believe they're actually attending a World Series game at Wrigley Field. Cubs and Indians players are interviewed, including pitcher Jon Lester, who says a Cubs win is "a 100-year party waiting to happen."
There's also the wonderful in-game exchange between Anthony Rizzo and David Ross in the dugout in Game 7.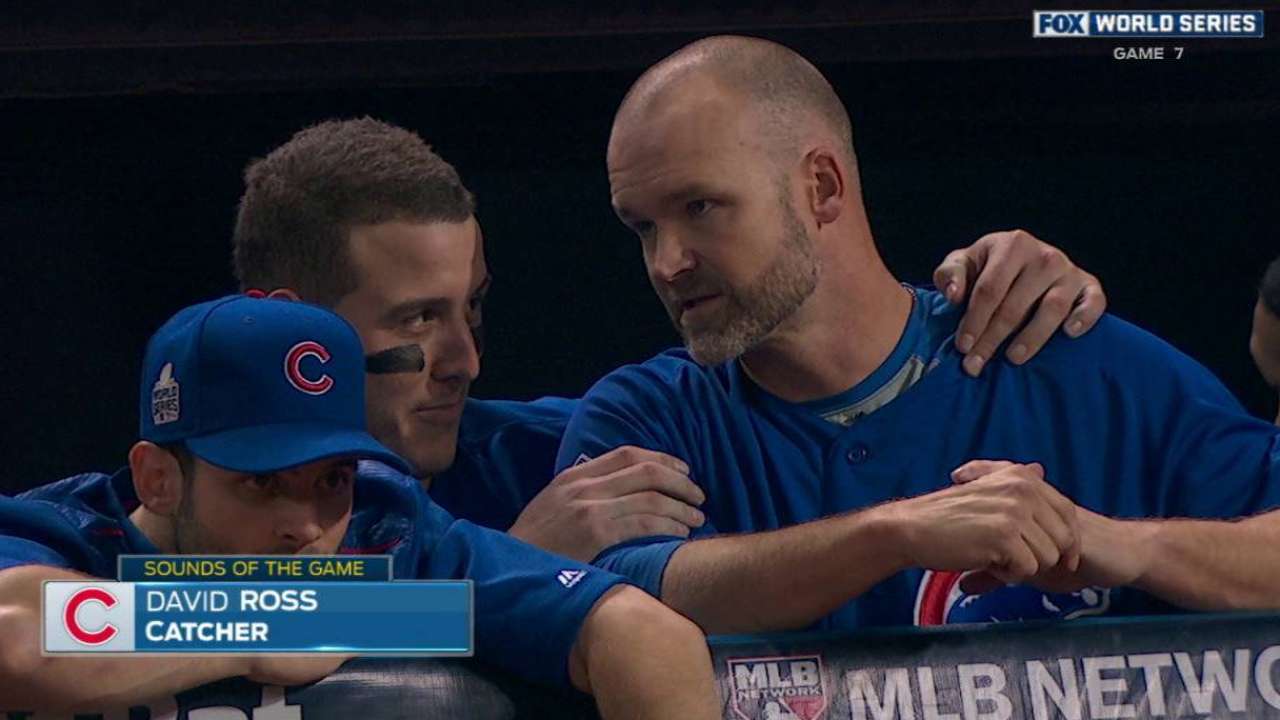 "I'm an emotional wreck," Rizzo said to Ross.
"It's only going to get worse," Ross responded.
Cubs chairman Tom Ricketts, president of business operations Crane Kenney, broadcaster Len Kasper and Clark, the Cubs' mascot, were scheduled to appear at the red carpet premiere, which was by invitation only and is not open to the public.
Major League Baseball has produced World Series documentaries since 1943. The 2016 film is a definitive historical record of the event, telling the story of the Cubs' run through comprehensive highlights and exclusive interviews. "The 2016 World Series" arrives Dec. 6 on two-disc Blu-ray™+ DVD combo pack and on DVD at MLBShop.com.
• Order your DVD or Blu-ray now
Fans will be able to watch "The 2016 World Series" on Dec. 2, when it has its U.S. television premiere on FS1 at 7 p.m. ET.
Carrie Muskat has covered the Cubs since 1987, and for MLB.com since 2001. She writes a blog, Muskat Ramblings. You can follow her on Twitter @CarrieMuskat and listen to her podcast. This story was not subject to the approval of Major League Baseball or its clubs.