Bucs appear willing to listen to offers for Cutch
Pirates have reportedly fielded proposals from Mariners, Nationals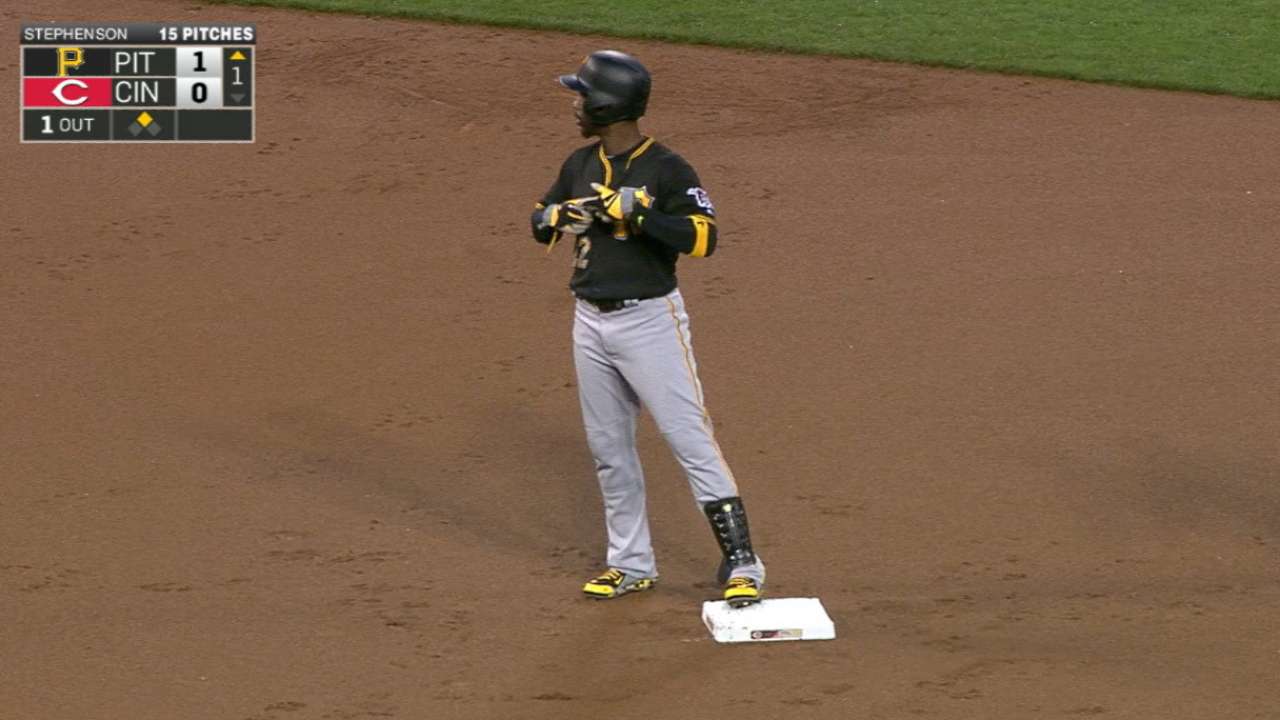 PITTSBURGH -- This weekend brought more Hot Stove smoke, but still no fire, around Andrew McCutchen.
The Mariners asked the Pirates about McCutchen earlier this offseason, MLB.com columnist Jon Morosi reported, but the talks "did not advance." This is the second reported instance showing McCutchen's apparent availability, as FOX Sports' Ken Rosenthal first reported the Bucs talked to the Nationals this summer about a deal involving the five-time All-Star.
The Pirates have neither commented on nor confirmed reports that they have spoken to teams about McCutchen's availability.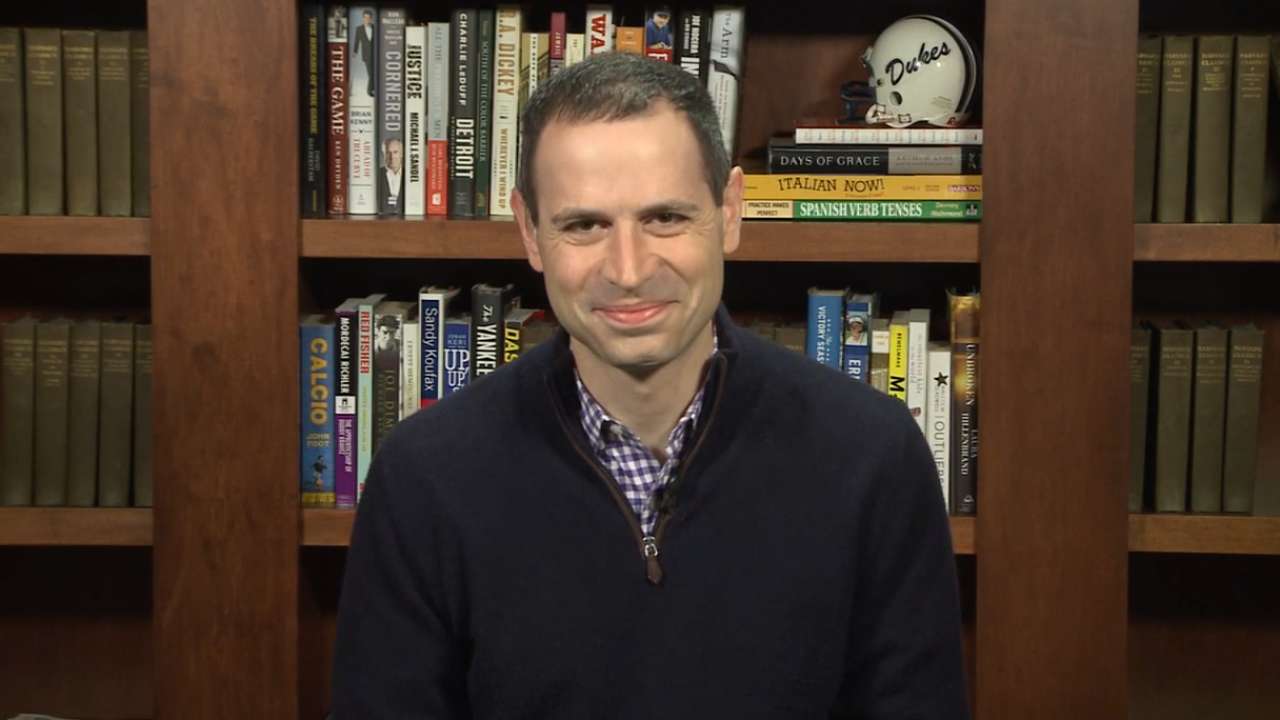 Both reports reinforce the likelihood that, with the Winter Meetings two weeks away, the Pirates are willing to consider offers for their franchise player.
The Bucs will continue to listen, though that does not inherently signal the end of McCutchen's time in black and gold. The Pirates could trade him this winter, deal him later or let him play out his contract in Pittsburgh.
"The reality is we've let a lot of really good players walk out the door to free agency," general manager Neal Huntington told MLB.com earlier this month at the General Managers Meetings. "The reality of expiring contracts -- whether it's one year out or two years out -- we have to be cognizant of that."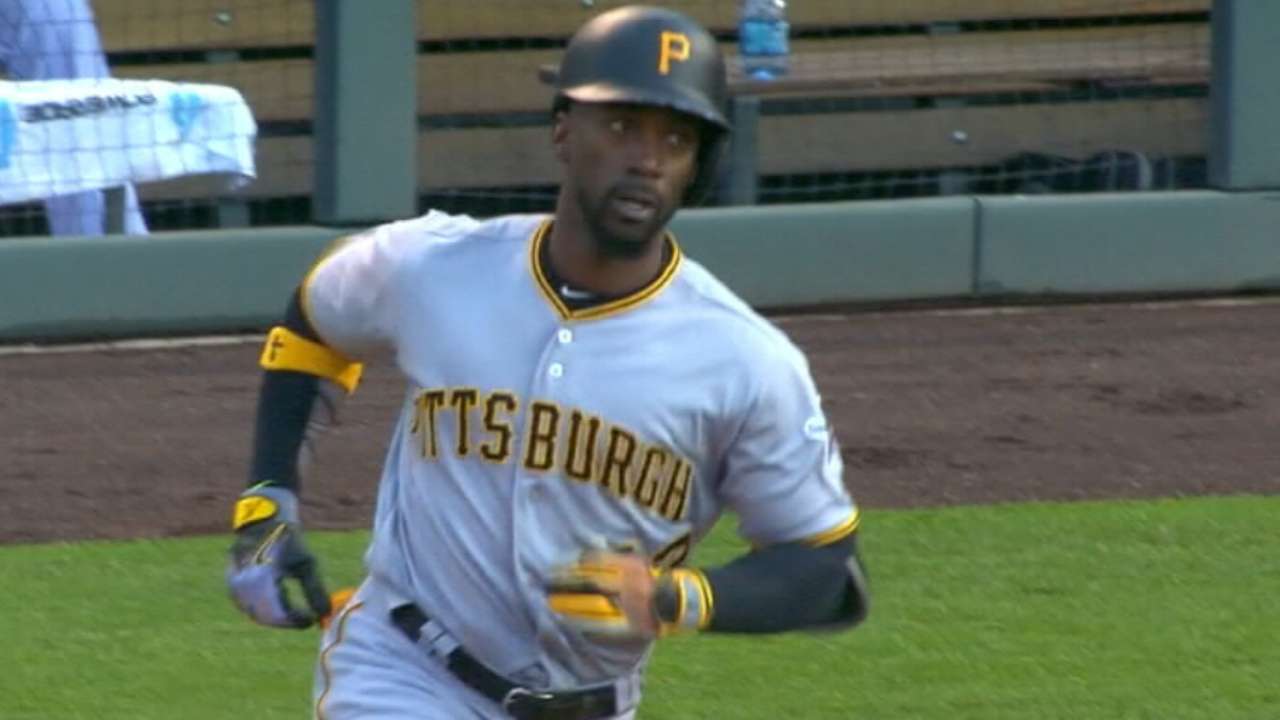 The key question is this: Will anyone convince the Pirates to part with McCutchen?
Obviously there will be interest in McCutchen, even after the worst year of his career. The 30-year-old seems due to bounce back in 2017, especially after batting .284/.381/.471 in August and September. The Pirates believe he will return to form; perhaps other clubs share that belief enough to pursue him.
The Nationals and Mariners are still in need of an outfielder, with Seattle looking specifically for a right-handed-hitting corner outfielder. The Giants could upgrade in left field. The Cardinals and Rangers are looking for center fielders. The Dodgers would benefit from another strong right-handed bat. The Indians, Mets and Orioles are among the other teams in the market for an outfielder.
McCutchen is potentially two years away from free agency -- under contract for $14 million next season with a $14.75 million club option for '18 -- but the Pirates have an immediate successor in center field, Starling Marte, and an heir apparent in No. 2 prospect Austin Meadows.
But the price would be steep, befitting a player with four top-five NL MVP Award finishes on his resume. According to Rosenthal's report, 19-year-old outfielder Victor Robles -- MLBPipeline.com's No. 10-overall prospect, one spot behind Meadows -- was just one of the Bucs' targets this summer.
The Pirates held onto Mark Melancon until the non-waiver Trade Deadline, reloading their bullpen with young lefty Felipe Rivero in the deal that sent Melancon to Washington. They sent Neil Walker to the Mets with one year of control left. They made a qualifying offer after the 2014 season to Russell Martin, who signed with Toronto.
If the Pirates don't receive a suitable offer, they'll move forward with McCutchen. In the meantime, they will carefully consider their options.
"Rumors are rumors. We can't control those," Huntington said. "Are we going to have conversations that we think impact this club in a positive direction to be in a postseason situation as many times as we can as consistently as we can? Those are conversations that we have to have."
Adam Berry has covered the Pirates for MLB.com since 2015. Follow him on Twitter and Facebook, read his blog and listen to his podcast. This story was not subject to the approval of Major League Baseball or its clubs.