Key players from Tigers renaissance up for HOF
Pudge, Magglio and Guillen make ballot debuts
DETROIT -- Thirteen years ago around this time, Tigers owner Mike Ilitch talked with the media in the back of the Tiger Club at Comerica Park about spending what it takes to bring in talent and revive the franchise. The players that followed are now being judged for their place in history.
It's fitting that as baseball ponders whether the Tigers' decade-long window of contention has closed, the key figures that first opened it are now up for Hall of Fame consideration. Ivan Rodriguez, Magglio Ordonez and Carlos Guillen all appear on the Hall's ballot for the first time as it arrives to eligible members of the Baseball Writers' Association of America.
Yes, it has been that long.
"I remember in '04, when I signed with Detroit, my family and some friends told me, 'Are you sure you want to go to Detroit? They lost [119] games last year, and you're going there?'" Rodriguez said before being honored at Comerica Park in May. "I really wanted to go. They didn't know the reason I wanted to go was because they told me they'd put together a good team around me to win.
"It was a great organization with great players in the past. They offered me the chance to be here for five years, so why not? I came over, and after that, Magglio, Carlos, [Placido] Polanco, [Justin] Verlander from the Minor Leagues, and we became an unbeatable team."
• Pudge lands on HOF ballot for first time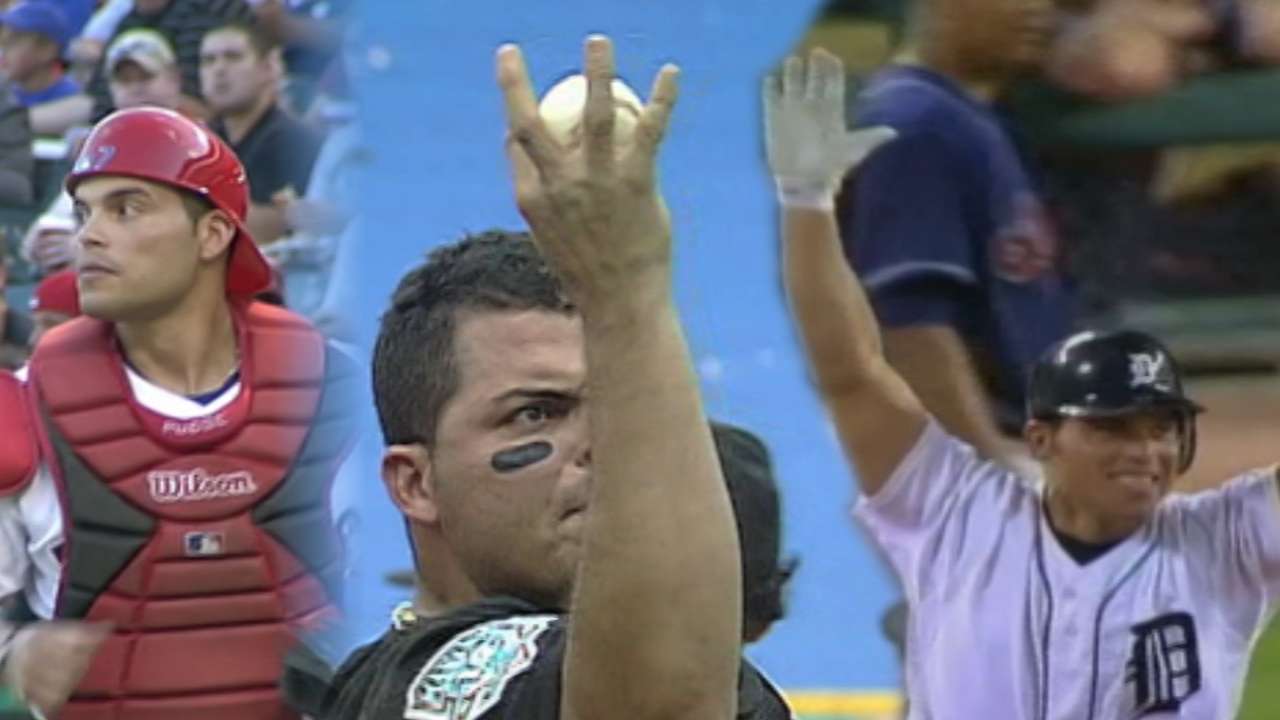 Rodriguez, Ordonez and Guillen were all part of the Tigers' incredible rally to the World Series in 2006, with Ordonez hitting the famous walk-off home run in the American League Championship Series to get them there.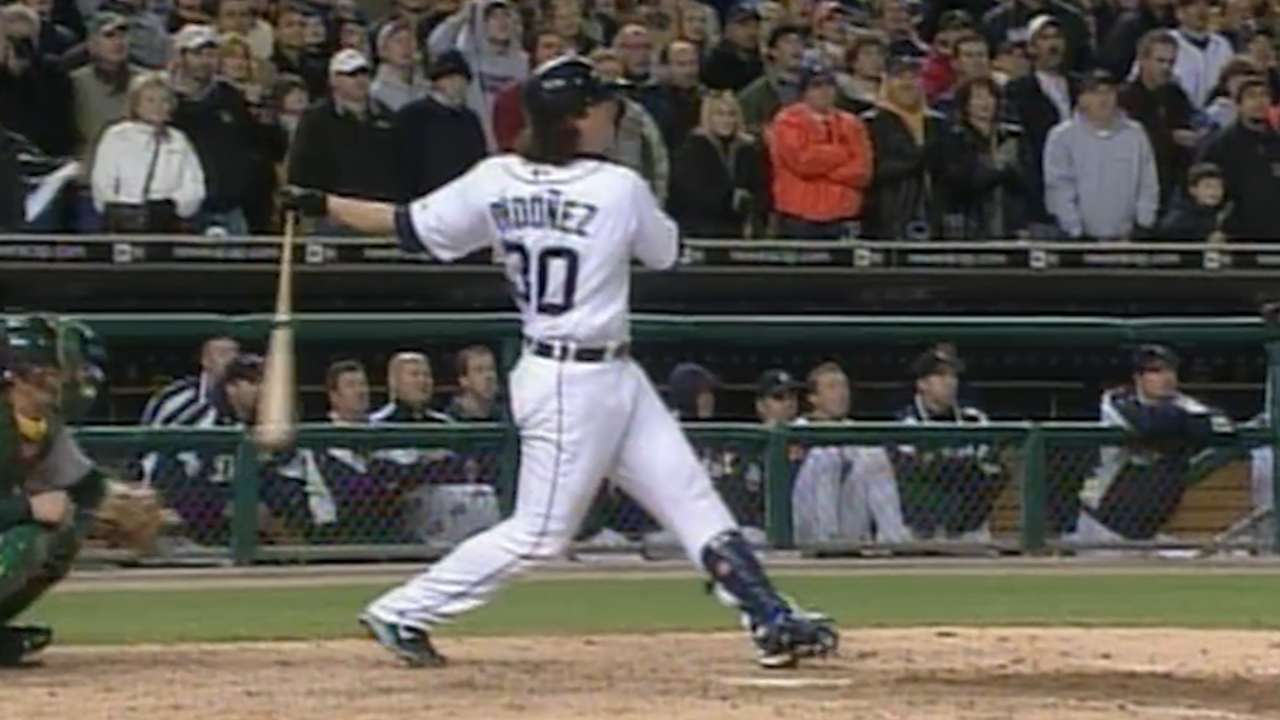 Ordonez and Guillen were key cogs of the 2009 team that played a memorable, heartbreaking tiebreaker game in Minnesota. Ordonez was an elder statesman on the '11 team that began a run of four consecutive Tigers division titles; his last Major League game was Game 1 of the '11 ALCS against Texas, when he broke his right ankle.
All three careers closed after the 2011 season. For all three, the five-year waiting period for Hall of Fame eligibility has ended.
The resulting votes likely won't change much about how the era is viewed. Rodriguez is by far the one with a realistic path to Cooperstown, but he would likely go in as a Ranger, having spent the first 12 seasons of his career there. Ordonez, despite an .871 career OPS that ranks 107th all-time plus a batting title and an AL Most Valuable Player Award runner-up nod in 2007, is a long shot, as is Guillen.
Still, for a franchise that hasn't had a Hall of Fame player inducted by the writers since Al Kaline in 1980 -- and watched Alan Trammell, Lou Whitaker and Jack Morris fall short in voting in recent years -- having Rodriguez get in would be a significant tip of the cap.
"Obviously, I would love to," Rodriguez said in May. "The career I played, I think I should probably be there with those great Hall of Famers. There's nothing better than to be in the same room and have a plaque in Cooperstown right next to all of them."
As then-manager Jim Leyland said the day Detroit traded Rodriguez to the Yankees in 2008: "When the Tigers put the faces of Pudge Rodriguez and Magglio Ordonez to this franchise, it changed things."
That, of course, was said before Miguel Cabrera became a Triple Crown winner, four-time batting champion and two-time MVP for the Tigers. Cabrera appears destined for Cooperstown five years after he retires. But without Rodriguez and Ordonez, there is no Cabrera era in Detroit.
Jason Beck has covered the Tigers for MLB.com since 2002. Read Beck's Blog, follow him on Twitter @beckjason and listen to his podcast. This story was not subject to the approval of Major League Baseball or its clubs.