Inbox: Why did Twins release Walker?
Beat reporter Rhett Bollinger answers questions from fans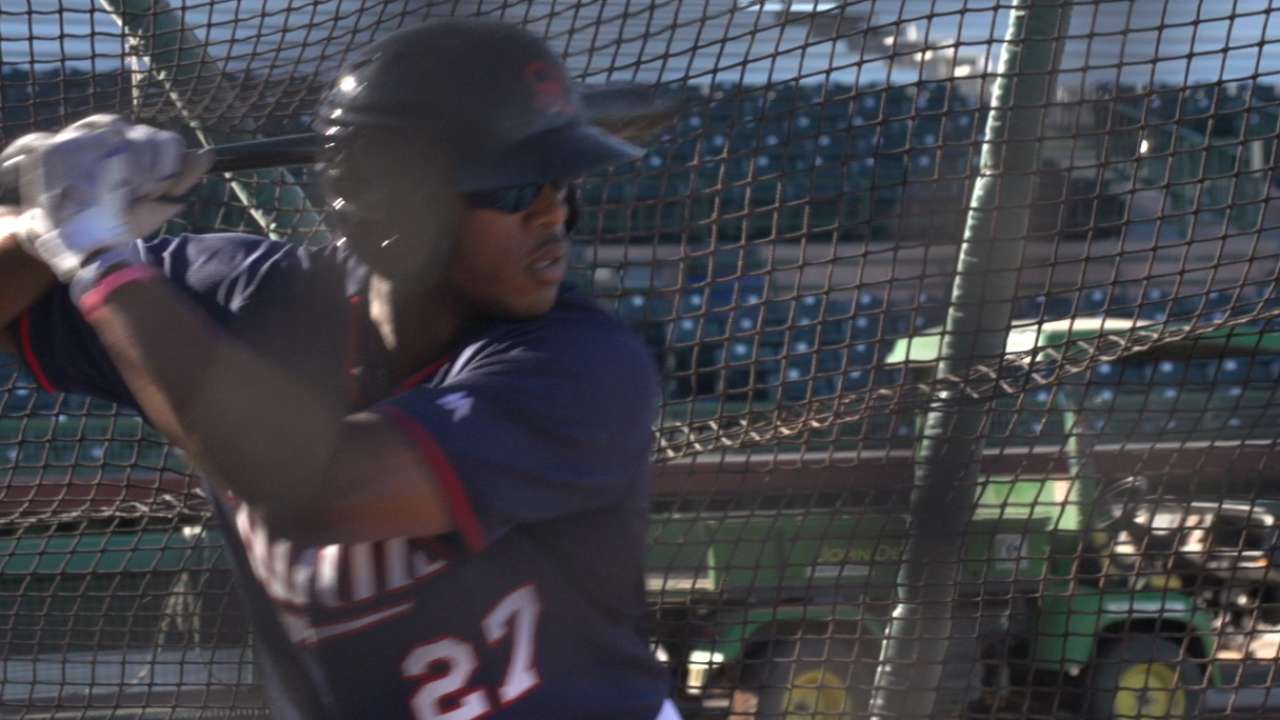 MINNEAPOLIS -- With two weeks left until baseball's Winter Meetings, the Twins have yet to make any outside additions to a roster that lost 103 games last season.
But the Twins did make some surprising moves Friday, when they outrighted third baseman Trevor Plouffe, outfield prospect Adam Walker and catcher Juan Centeno to clear roster space for six prospects to be protected from the Rule 5 Draft.
• Submit a question to the Twins Inbox
It was a tough decision for the new front office led by Derek Falvey and Thad Levine, but one of many they'll have to make this offseason as they try to build a consistent winner. With that in mind, here's this week's Twins Inbox:
Do you know why the Twins released Walker? Also, where do you think Plouffe will end up?
-- @neilnagle2
Walker, who was ranked as Minnesota's No. 15 prospect by MLBPipeline.com, has prodigious power, as evidenced by his 27 homers in 132 games in Triple-A Rochester this year and his 124 career homers in 584 games. But he has a career on-base percentage of .310 in the Minors, striking out far too often. Last year, he struck out 202 times in 531 plate appearances.
He's also struggled defensively as an outfielder, especially with his throwing. So it is a bit surprising a National League team like the Brewers took a chance on him. The power is definitely there, but it's really his only true tool. Players with similar skillsets as strikeout-prone sluggers, such as Chris Carter or Chris Davis, had much better numbers as Minor Leaguers than Walker.
As for Plouffe, the Twins couldn't get anything back in a potential trade because of his price tag, as he was heading into his final year of arbitration and was likely to make more than $8 million next year. But now that he's a free agent, he'll garner interest from clubs looking for third-base help and I expect him to start somewhere next season. The Angels seem to make sense, and they had been talked about as a potential trade partner with the Twins in the past.
I understand protecting a prospect from the Rule 5 Draft who is ready to play MLB. Do any of the players the Twins put on the 40-man roster fit that?
-- @reinersandassoc
The Twins added right-hander Fernando Romero, right-hander Felix Jorge, outfielder Daniel Palka, outfielder Zack Granite, catcher Mitch Garver and shortstop Engelb Vielma to their 40-man roster Friday. If not added, they would've been eligible to be selected in the Dec. 8 Rule 5 Draft. And if selected by another club, they would have to stay on the 25-man roster all next season, or else be offered back.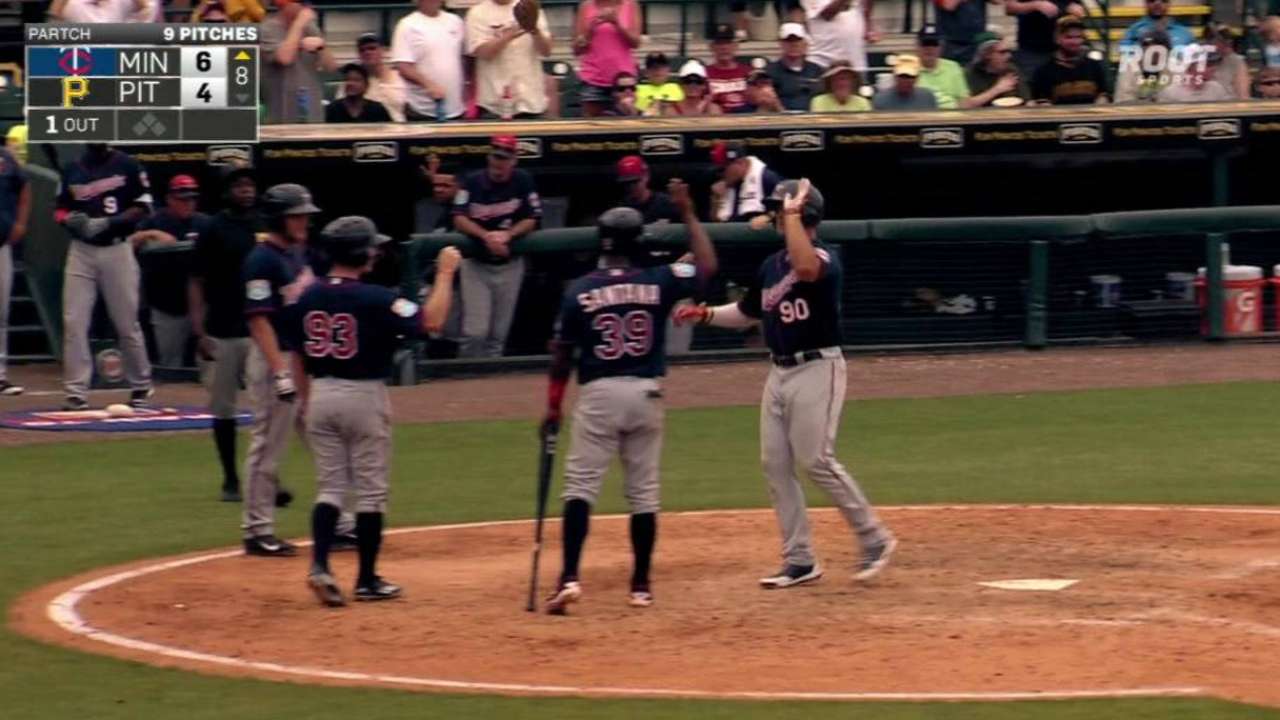 Of this group, Palka is the one closest to making a Major League impact, while Garver is right behind him. A team could've stashed Vielma because of his elite defense, and the same with Granite because of his elite speed. But both aren't ready to hit Major League pitching. Romero and Jorge are both hard throwers with smooth deliveries, and could've been used in relief if selected in the Rule 5 Draft. But now they'll get to develop as starters.
Even though pitching is a huge need for this club, would you rule out them moving Ervin Santana at the Winter Meetings?
-- @erichanson87
Santana was easily Minnesota's best starter last year with a 3.38 ERA in 30 starts, and interim general manager Rob Antony was reluctant to part with him at the non-waiver Trade Deadline because he's still under contract through '18 with a $14 million option for '19.
Falvey and Levine have stated they realize Santana's value to the club and that they see him as the anchor of the rotation, but that no player on the roster is untouchable. If a team makes the Twins a strong offer for Santana, they'll listen, but it doesn't appear they're actively shopping him given their lack of rotation depth.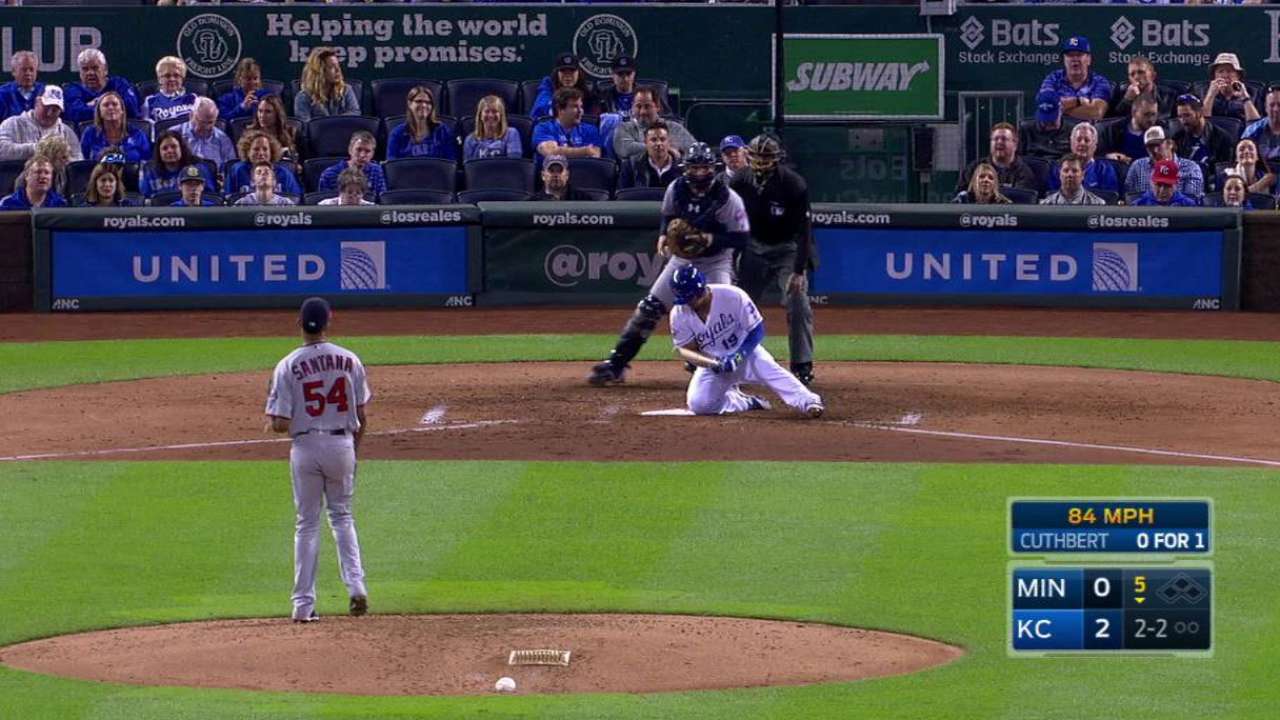 Why not go after someone with the skill set of Matt Wieters? He would be a huge improvement defensively and offensively.
-- Zack H., Big Lake, Minn.
The Twins are obviously in the market for a catcher with Kurt Suzuki a free agent, and Wieters could be a fit, but they might go after a player more regarded for his defense and pitch framing rather than going for an offense-first catcher.
Former Astros catcher Jason Castro remains a target, but he is generating a lot of interest. Another option could be Chris Gimenez, as Falvey and Levine are familiar with him because he played for both the Indians and Rangers.
Rhett Bollinger has covered the Twins for MLB.com since 2011. Read his blog, Bollinger Beat, follow him on Twitter @RhettBollinger and listen to his podcast. This story was not subject to the approval of Major League Baseball or its clubs.