Inbox: Could Cards look to trade for elite arm?
Beat reporter Jenifer Langosch answers questions from fans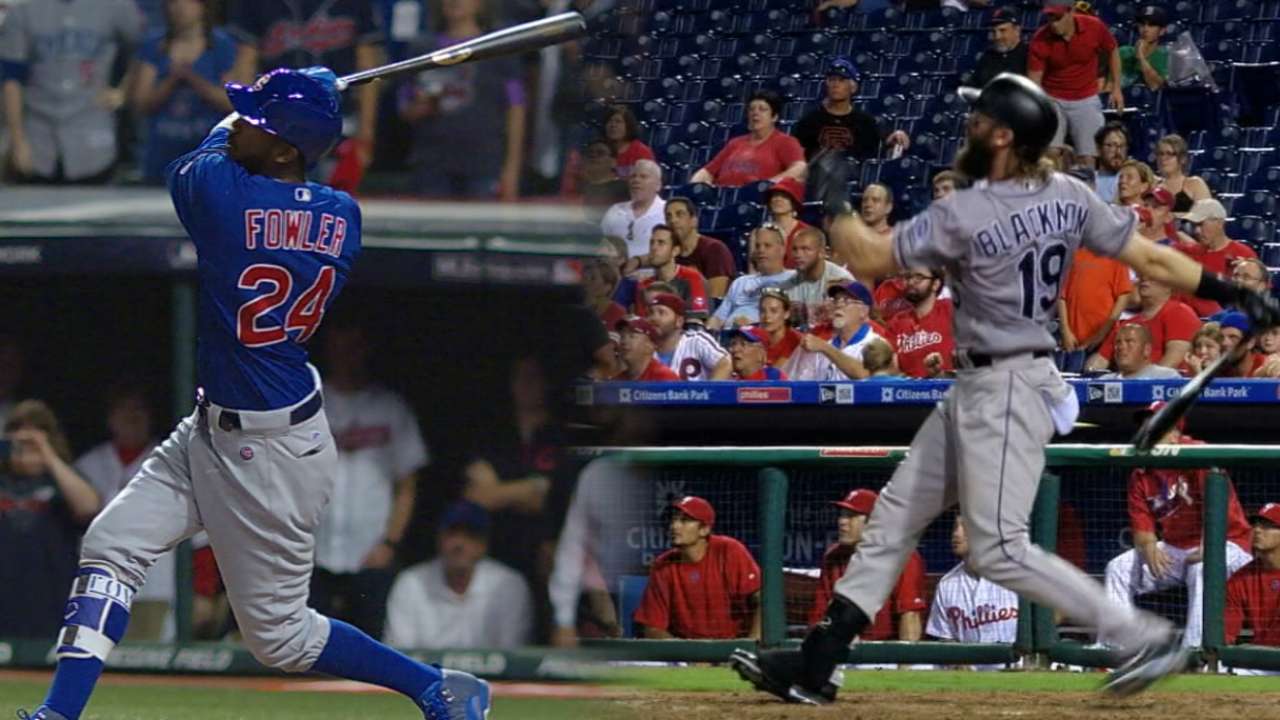 Will the Cardinals go after a frontline pitcher like Chris Sale?
-- Ken P., Las Vegas
The Cardinals have not expressed a deep interest in pursuing starting pitching this offseason, mostly because they believe they have a wealth of it. Sale, though, is a special talent, and his addition to any rotation would give it a bona fide ace.
Because that puts Sale in a category all his own, I could see the Cardinals at least considering the possibility. However, I'm not sure they'd be able to put together a package that would top what is offered by others. That package would almost certainly start with Alex Reyes -- who is ranked No. 1 on the club's list of top prospects -- and it would also have to include other high-ceiling players. Since Sale is under control through 2019, the White Sox would be seeking a bundle of talent if they decide to deal him.
If the White Sox do plunge fully into rebuilding mode this offseason, perhaps the Cards could explore acquiring another player on their roster instead. Outfielder Adam Eaton, who is under contract through 2021, would improve the Cardinals' outfield defense and be a fit atop the lineup. Eaton wouldn't command as much in return as Sale, and he would fit a more pressing need.
• Submit a question to the Cardinals Inbox
If Matt Carpenter moves to first base, wouldn't the Cards be better off looking for someone to play third base or shortstop (with Aledmys Diaz moving to third) to boost their defense?
-- Stephen S., Tulsa, Okla.
Right now, the Cardinals are more concerned with upgrading their outfield defense, as general manager John Mozeliak believes the infield defense will improve more organically. Moving Carpenter to first base makes sense from a defense standpoint, as he did not profile as an above-average defender at second or third.
The Cardinals are gambling a bit with their expectation that Diaz will be an improved defender at short with a year of experience under his belt. Right now, he's not going anywhere. And if the Cardinals really are serious about committing to Kolten Wong at second, that should have a positive effect defensively.
The problem with pursuing another third baseman is then it leaves both Jhonny Peralta and Jedd Gyorko in limbo. My expectation is the Cards stick with what they have on the infield and hope for average defense at the corners and above-average defense up the middle.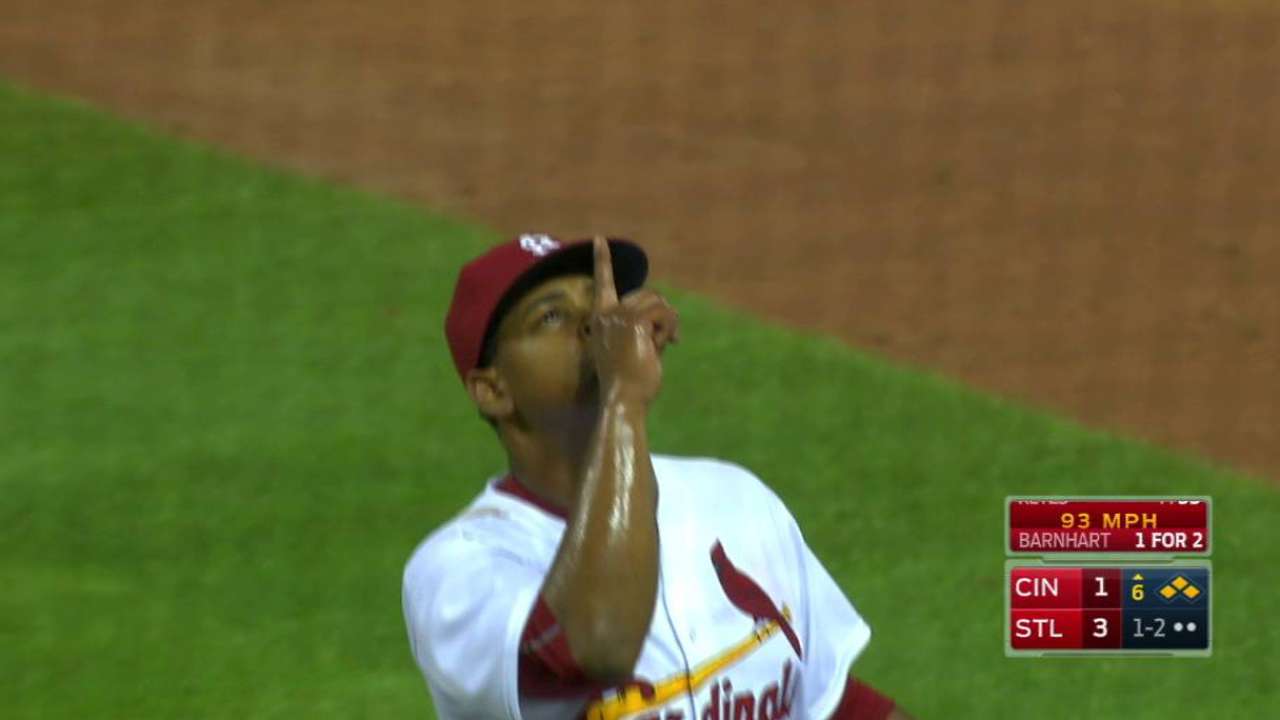 Do you think that the most value could be gained by having Jaime Garcia start the season in St. Louis, aim for maybe 10 starts and flip him at the Trade Deadline for a team with an urgent need? As a follow-up, could this strategy also be used to help limit Reyes' inning count in 2017?
-- Chris P., Sydney, Australia
I actually wonder if Garcia's trade value would be the highest in Spring Training. Every year, pitchers go down during the spring and teams are left scrambling for other options. That could be the time to flip Garcia, and, in turn, address another need. The risk in holding on to him with the intention of trading him in-season is that you don't know how Garcia is going to perform during the first half. If he struggles, his trade value sinks. And if he's really good, it would be a hard sell to deal him if the Cardinals are in contention.
You do bring up a good point, though, with regards to Reyes' workload. It is worth noting that the Cardinals cannot earmark Reyes for 30-32 starts next season. He's not ready. So rotation depth will be crucial as the Cardinals look to put some of those innings on another's shoulders.
Will the Cardinals try to sign Aroldis Chapman?
-- Wayne P., Independence, Mo.
The Cardinals are not interested in Chapman, who is going to be paid quite handsomely this offseason. His contract demands way exceed St. Louis' interest. In fact, I don't envision the Cardinals making a run at any of the three elite closers in this free-agent market -- Chapman, Kenley Jansen or Mark Melancon.
What the Cardinals can do, though, is hope that Chapman lands outside the National League Central. They've still not scored off him since 2011, a span of 29 appearances.
Last spring, Magneuris Sierra impressed me with his athleticism and defensive ability in center field, and he didn't look overmatched at the plate. It would be a big jump, but is there any thought that he might get at least a look to solve our center-field hole?
-- Tim M., Evansville, Ind.
It's a bit too soon for the Cardinals to consider Sierra, 20, a viable Major League option. He did have a standout season with Class A Peoria, hitting .307/.335/.395 in 2016. But Sierra, ranked as the Cards' No. 6 prospect, is still raw and learning to harness his natural ability in many ways. The Cardinals are bullish on Sierra's ceiling, but I'd guess that the earliest we'd see him in the Majors is 2018.
Is there any truth to the rumor that the Cards are pursuing Mike Trout? I think it would be fantastic. It would solve the center-field issue and give the Cardinals a leadoff hitter. We would be back at the Cubs' level.
-- Charlie W., Plainfield, Ill.
Nope. Not happening. There's no indication that the Angels are going to part with Trout, and the Cardinals wouldn't have the package of prospects to strike a deal if Trout were to be shopped. Even so, I continue to get this question daily, and I have no idea why. It'd be in everyone's best interest to start lowering expectations from here.
Jenifer Langosch has covered the Cardinals for MLB.com since 2012, and previously covered the Pirates from 2007-11. Read her blog, follow her on Twitter, like her Facebook page and listen to her podcast. This story was not subject to the approval of Major League Baseball or its clubs.