Royals Charities all about giving year-round
Front office, players are thankful for support from their community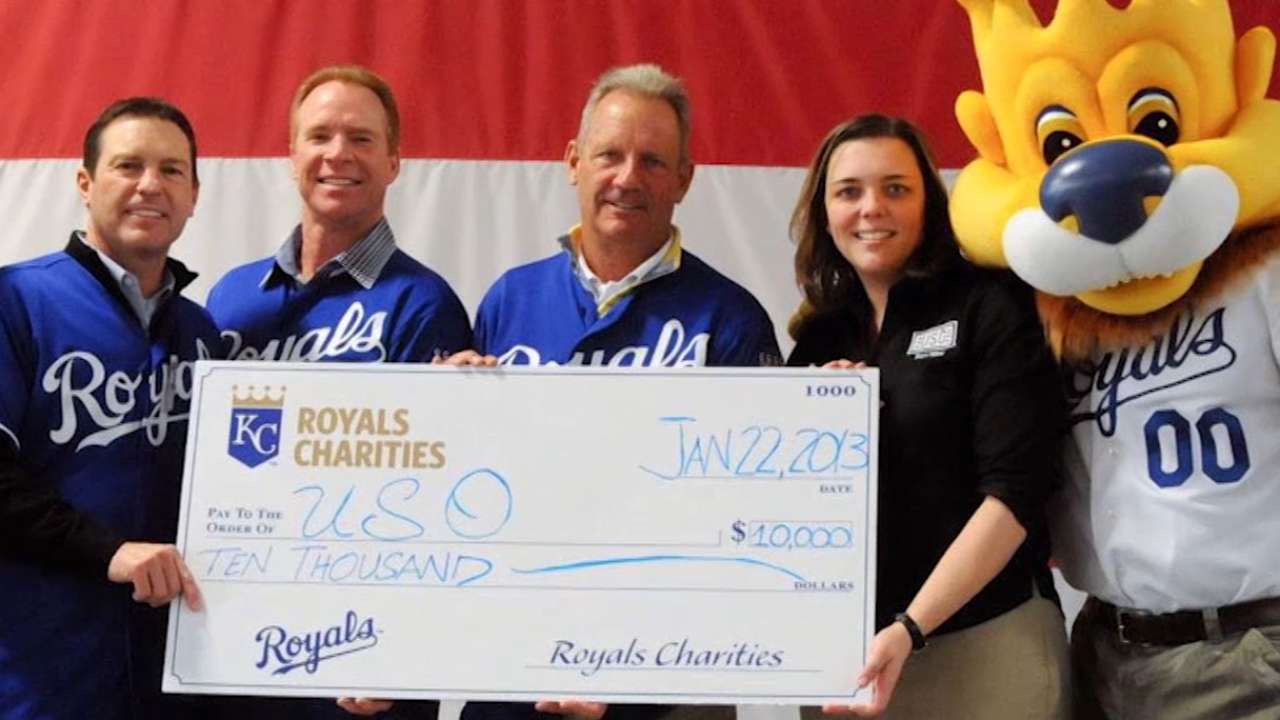 KANSAS CITY -- The Royals under owner David Glass and general manager Dayton Moore have taken great pride in making sure the team gives back to the community.
In the spirit of Thanksgiving, the Royals give many thanks to a community that has supported them throughout the years.
That giving all starts with Royals Charities, a foundation that focuses its efforts on children, education, youth softball and baseball, and the military.
Royals Charities raises hundreds of thousands of dollars each year, mainly through events. Here's a breakdown of the five pillar events of 2016:
• Golf Tournament -- $96,000 to Special Olympics Kansas City Metro
• Broadcast Auction on FOX Sports Kansas City raised almost $200,000
• Royals Charities 5K Run/Walk raised more than $80,000
• Diamond of Dreams (auction), the foundation's signature event -- $350,000 to Folds of Honor; the USO; local military installations; and reStart, which, among other things, provides services for homeless veterans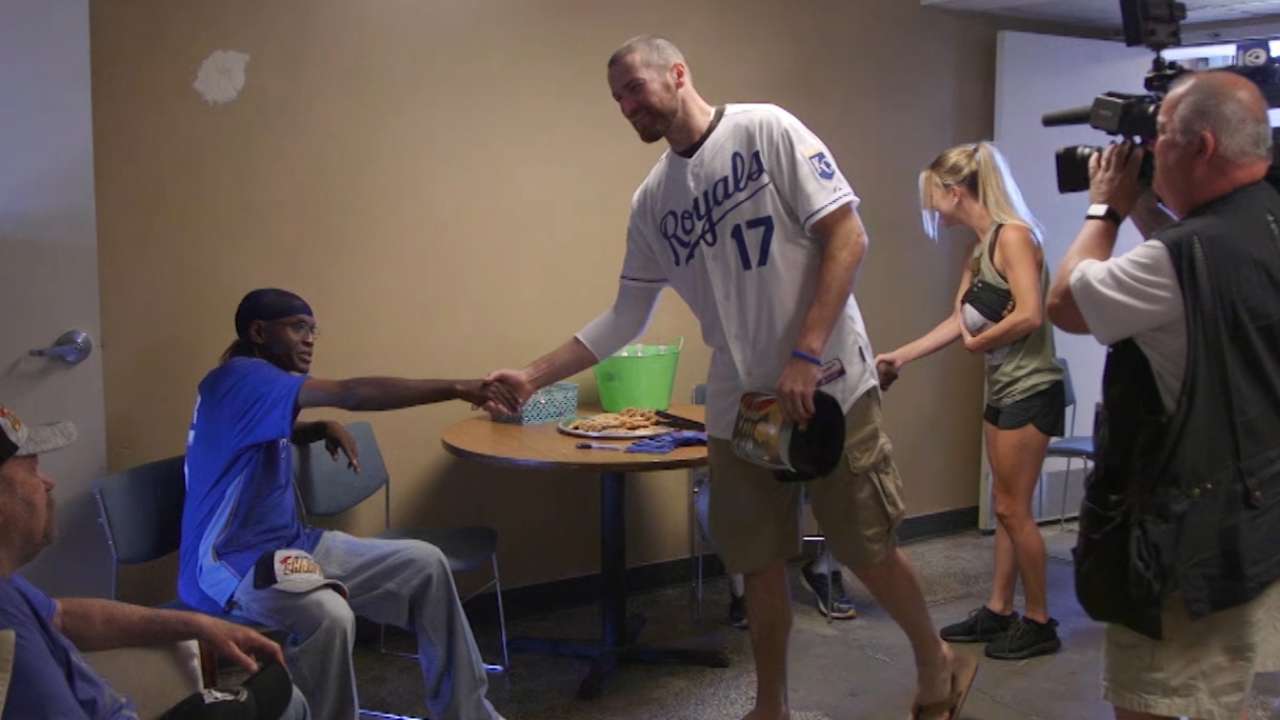 • 50/50 Raffle raised more than $750,000 for charity
Royals players, too, give back to the community. Just two weeks ago, ace left-hander Danny Duffy, a noted dog lover, worked a day at the KC Pet Project. He raked and cleaned around the shelter, and Duffy played with the shelter's many animals, hoping to raise awareness.
First stop on our #RoyalsParade day to give back: @kcpetproject with P Danny Duffy, #Royals associates and @StevePhysioc! pic.twitter.com/Gn9oSiUPYi

— Kansas City Royals (@Royals) November 3, 2016
The Royals' front-office staff also has volunteered at Harvesters, KC Pet Project and Giving Basics this offseason. More than 40 Royals associates along with Royals broadcasters Rex Hudler and Steve Physioc divided into groups to help each organization with designated projects.
Several players have specific ties to charities, such as first baseman Eric Hosmer and his long relationship with Big Brothers Big Sisters of Kansas City. He has helped raise tens of thousands of dollars for the organization.
Third baseman Mike Moustakas has joined KCP&L to host the "Moose Lodge," which brings more than 250 foster children and their families to select games throughout the season.
Infielder Christian Colon and his wife, Kayla, partner with the Bishop Sullivan Center to go to bat for others in need. Christian and Kayla support various drives throughout the year to provide new shoes, food, and other necessities to the children of the Kansas City community.
Last Thursday, Royals right-hander Ian Kennedy distributed food at the City Union Mission, a homeless shelter in Kansas City.
Pitcher Ian Kennedy and #Royals associates serve Thanksgiving meals today at @CUmissionKC today! pic.twitter.com/Y0K4wvwCHE

— Kansas City Royals (@Royals) November 17, 2016
The Royals also host various instructional clinics with area youth leagues and special needs groups.
The list could go on and on.
"It's important to be part of our community and give back to the community," Moore said.
Jeffrey Flanagan has covered the Royals since 1991, and for MLB.com since 2015. Follow him on Twitter @FlannyMLB. This story was not subject to the approval of Major League Baseball or its clubs.