Nats, Heisey agree to 1-year deal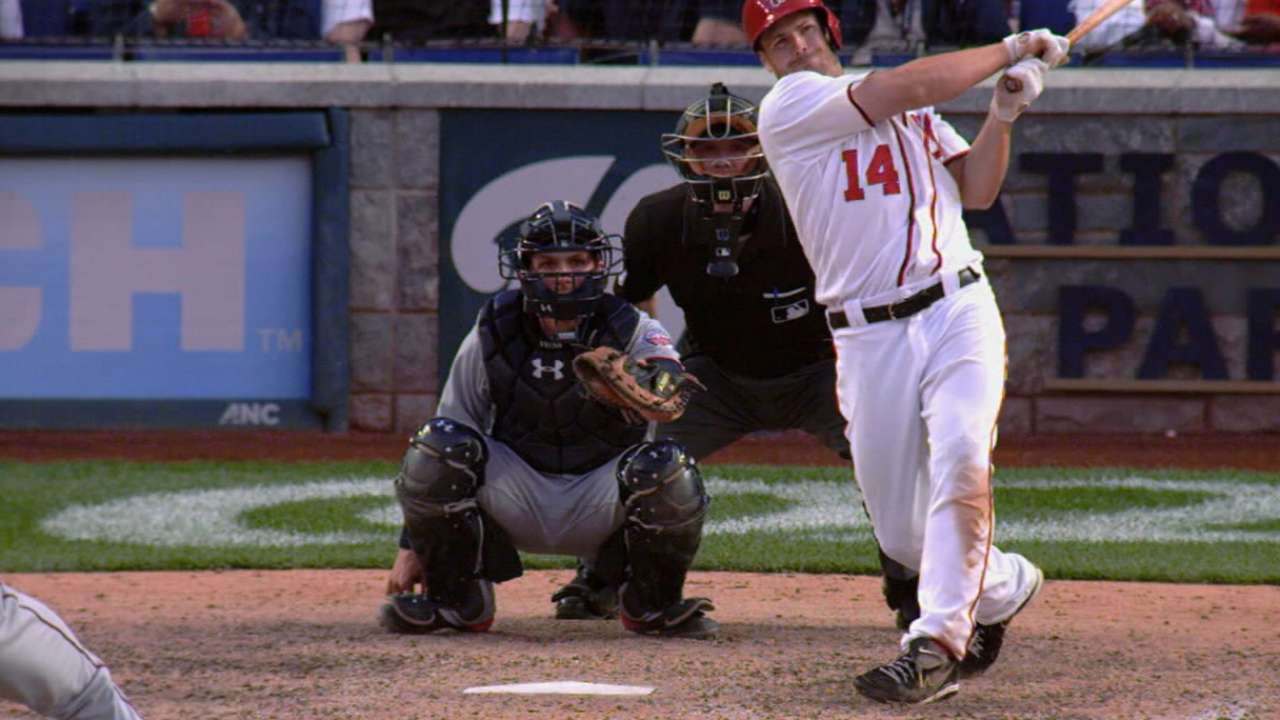 The Washington Nationals and outfielder Chris Heisey have agreed to terms on a one-year deal, the team announced Saturday morning.
The monetary details of the agreement have not been announced, but ESPN's Jerry Crasnick reported last week that it's a $1.4 million deal and includes performance bonuses.
Heisey hit .216 with nine home runs and 17 RBIs for the Nationals in 2016. He was particularly successful as a pinch-hitter, clubbing three pinch-hit home runs to tie a Nationals single-season record. Five of his seven hits as a pinch-hitter were extra-base hits.
The Nationals bring back a versatile player in Heisey, who manned all three outfield positions last season and served as the designated hitter in one game.
Heisey's 14 career pinch-hit home runs are most among active players and the sixth most all-time.
Oliver Macklin is a reporter for MLB.com. This story was not subject to the approval of Major League Baseball or its clubs.