Top storylines of the 2016 Arizona Fall League season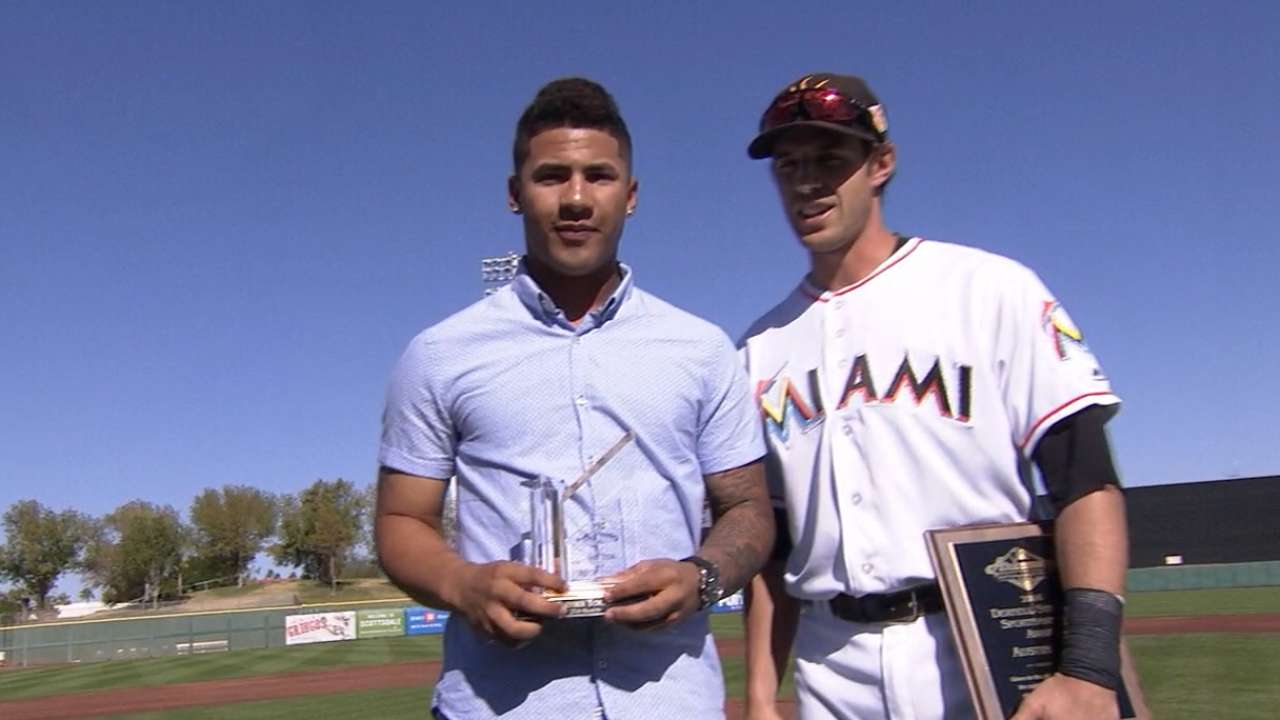 The Arizona Fall League's 25th anniversary season came to an end Saturday, with Cubs top prospect Ian Happ belting homers from both sides of the plate to lead Mesa to a 6-1 victory over Salt River for the league title, capping what was a memorable season in the desert.
The talent in this year's Fall League was highlighted by a deep crop of hitters from MLBPipeline.com's Top 100 Prospects list, including: Gleyber Torres (No. 17), Happ (No. 21), Eloy Jimenez (No. 23), Bradley Zimmer (No. 25), Cody Bellinger (No. 31) and Franklin Barreto (No. 42). On the mound, right-handers Francis Martes (No. 29), Brent Honeywell (No. 39) and Michael Kopech (No. 67) were all mighty impressive.
Beyond the eye-opening performances from some of the game's finest young players, Tim Tebow made headlines -- both good and bad -- on a near daily basis this fall as he attempted to launch his baseball career while playing for the Scottsdale Scorpions. Kyle Schwarber's two-game stint with Mesa before joining the Cubs for the World Series created even more buzz in what was already an electric postseason.
Here are the top stories to emerge from the 2016 Fall League:
Gleyber the Great
While Aroldis Chapman was playing a key role in leading the Cubs to their first World Series title in 108 years, the centerpiece of the trade that sent Chapman from the Yankees to Chicago was making news of his own in the Fall League. At 19, Torres was the youngest player in the AFL, and not only did he hold his own in the league, he was named MVP. The Venezuelan shortstop hit .403 to become the youngest batting champ in the history of the league, while posting a nearly 2-to-1 walk-to-strikeout ratio (14 walks, eight strikeouts) and leading the circuit in on-base percentage (.513) and OPS (1.158). He also finished second in slugging (.645). All of this while learning a new position -- he played seven of 16 games at second base. More »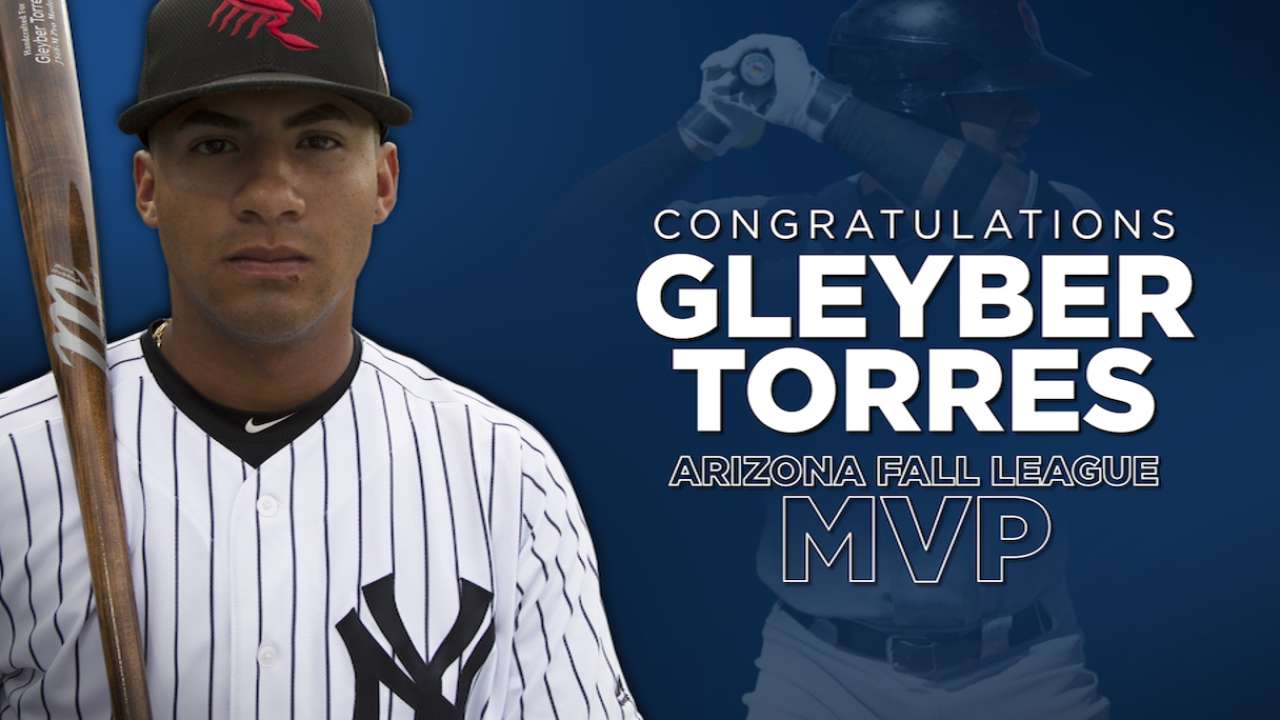 The Tebow experiment
After not playing baseball between his junior year of high school and signing with the Mets for $100,000 in September, Tebow finished the fall with a .194/.296/.242 line in 19 games, with three doubles, eight walks and 20 strikeouts in 71 trips to the plate. The 29-year-old 2007 Heisman Trophy winner and NFL quarterback started slowly, going hitless in his first 13 AFL at-bats and batting just .135 in his first 11 games, but he made adjustments as the season progressed en route to a .280/.438/.360 line in his final eight games, with nearly as many walks (six) as strikeouts (eight). And though he struggled to tap into his power, Tebow did produce some of the hardest-hit balls measured by Statcast™ this fall, including a 109.2 mph single on Nov. 14 and a 105.7 mph single on Oct. 27. He also recorded the first walk-off hit of his career on Nov. 7. More »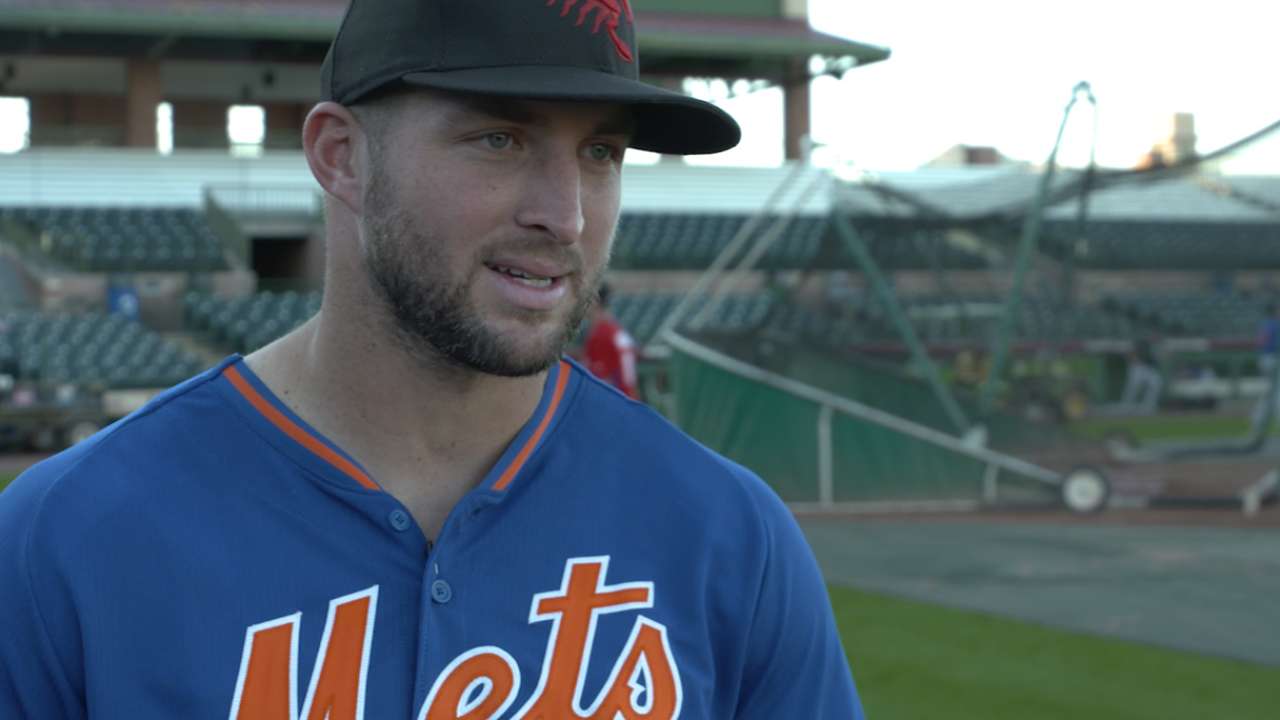 Schwarber's shocking return
Aside from Tebow, no player drew more buzz than Schwarber, who, after missing all but two games during the regular season with a knee injury, was added to Mesa's roster on Oct. 22 with the Cubs on the verge of advancing to the World Series. The 23-year-old slugger logged just two games and eight plate appearances (1-for-6, 2B, 2 BB) before hitting .412 (7-for-17) in five games as the designated hitter for the World Series-champion Cubs. More »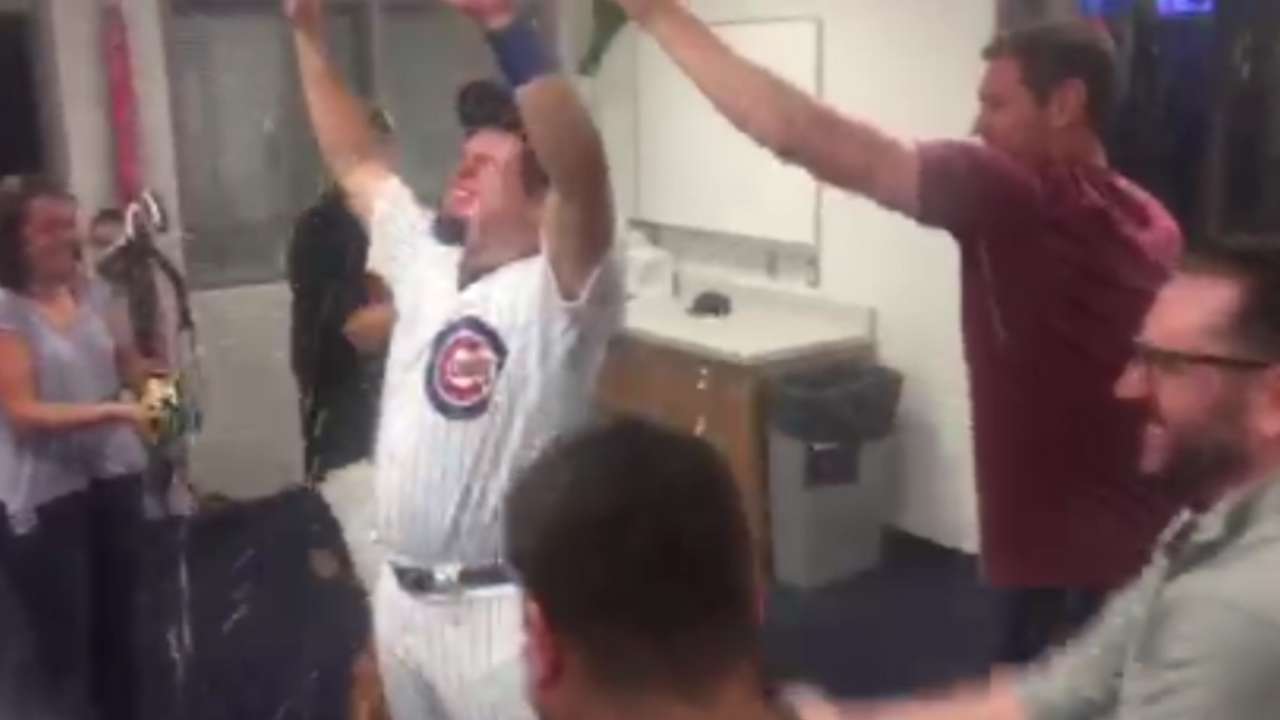 Moncada injures thumb
Moncada, MLBPipeline.com's No. 1 overall prospect, was the top name in this year's league and lived up to the hype in the early going, slashing .292/.370/.458 with one home run in his first 24 at-bats, before a jammed left thumb sustained during a swing on Oct. 25 brought his time in the desert to a premature end. More »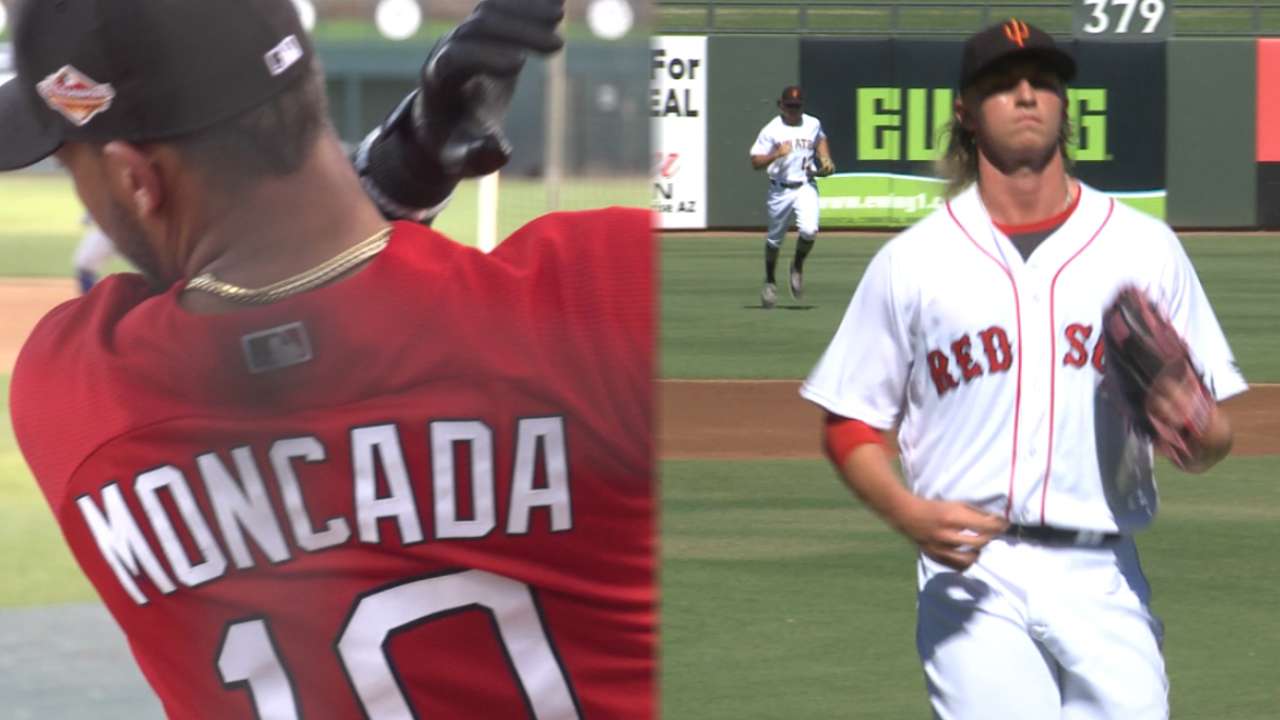 Fall League no-hitter
A trio of Mesa Solar Sox hurlers tossed the third no-hitter in the 25-year history of the Fall League on Nov. 1. A's Nos. 20 and 10 prospects Dylan Covey (5 IP) and Frankie Montas (3 IP) -- both of whom spent much of 2016 on the disabled list before returning to action in Arizona -- handled the first eight frames before handing the ball over to Marlins right-hander Drew Steckenrider for the save. More »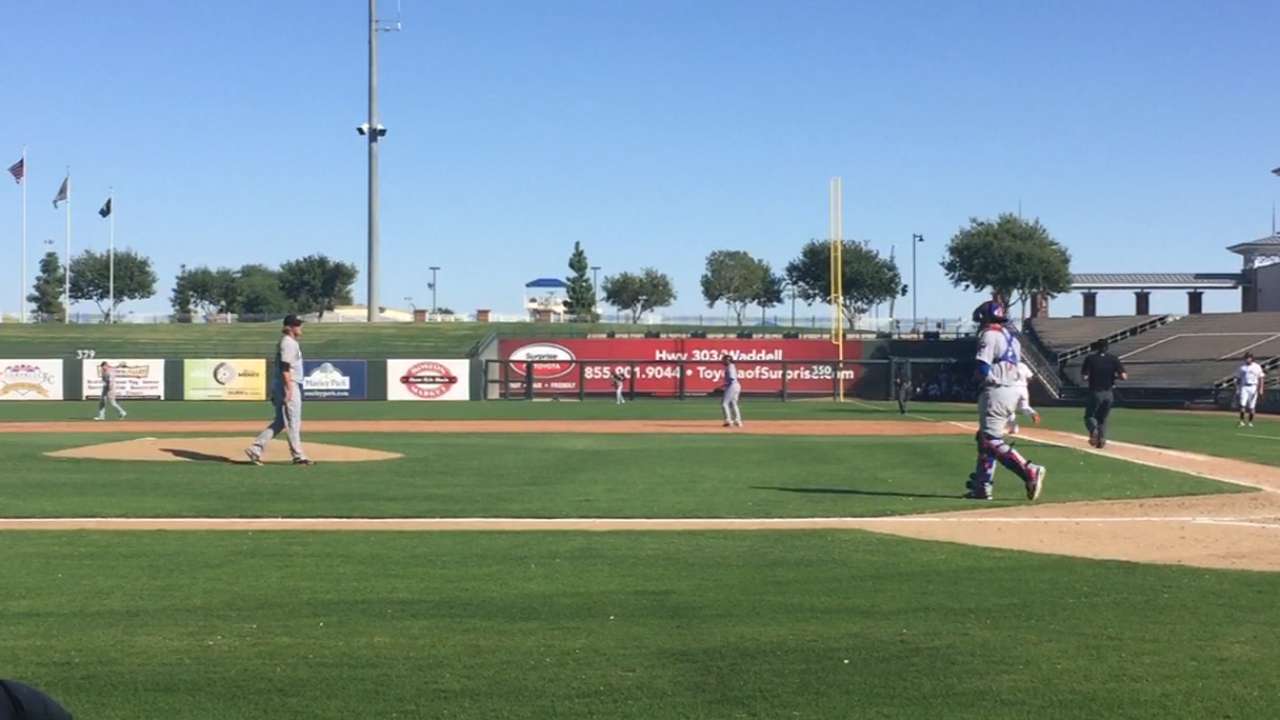 Honeywell, Kopech and Calhoun shine in exciting Fall Stars Game
A pair of Top 100 pitching prospects were on display in this year's Fall Stars Game as Honeywell (Rays' No. 2, No. 39 overall) and Kopech (Red Sox's No. 5, No. 67 overall) combined to toss four perfect innings for the West. Honeywell got things started by fanning five of the six hitters he faced on 31 pitches in two innings, while Kopech entered in relief to record three strikeouts and throw 14 of his 20 pitches for strikes. On the offensive side, Dodgers No. 4 prospect Willie Calhoun was the star, going 3-for-3 with a homer and three RBIs to claim Most Valuable Player honors. More »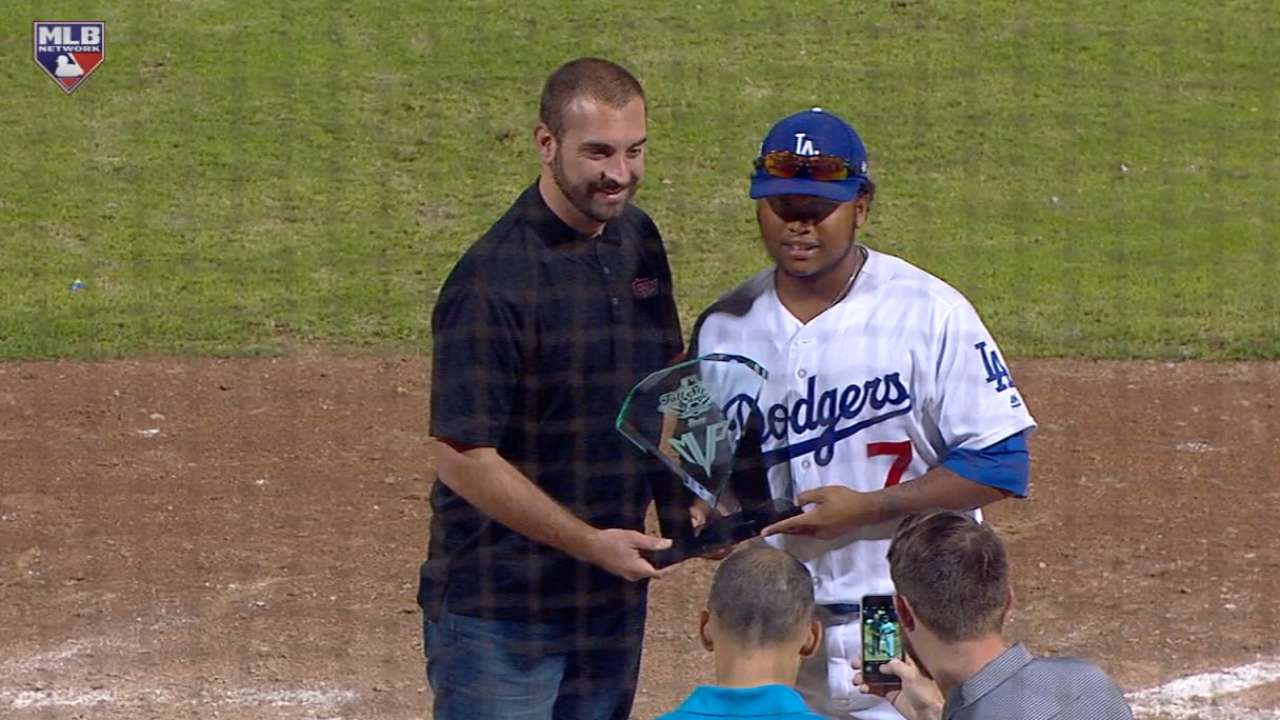 New balls tested
Having previously used the Fall League to test out instant replay and pitch clocks, Major League Baseball experimented with a new Rawlings baseball this year, one covered with a proprietary chemical designed to give it a tackier feel than a standard ball. The ball was implemented in three games and, overall, drew mixed reviews. "They were definitely different," said Austin Voth, who tossed five scoreless innings with the experimental ball. "Those weren't my favorite. It felt like a big league ball not rubbed up and it felt like it was slippery. Every ball I had, I rubbed it up with dirt. And after that, if felt about the same." More »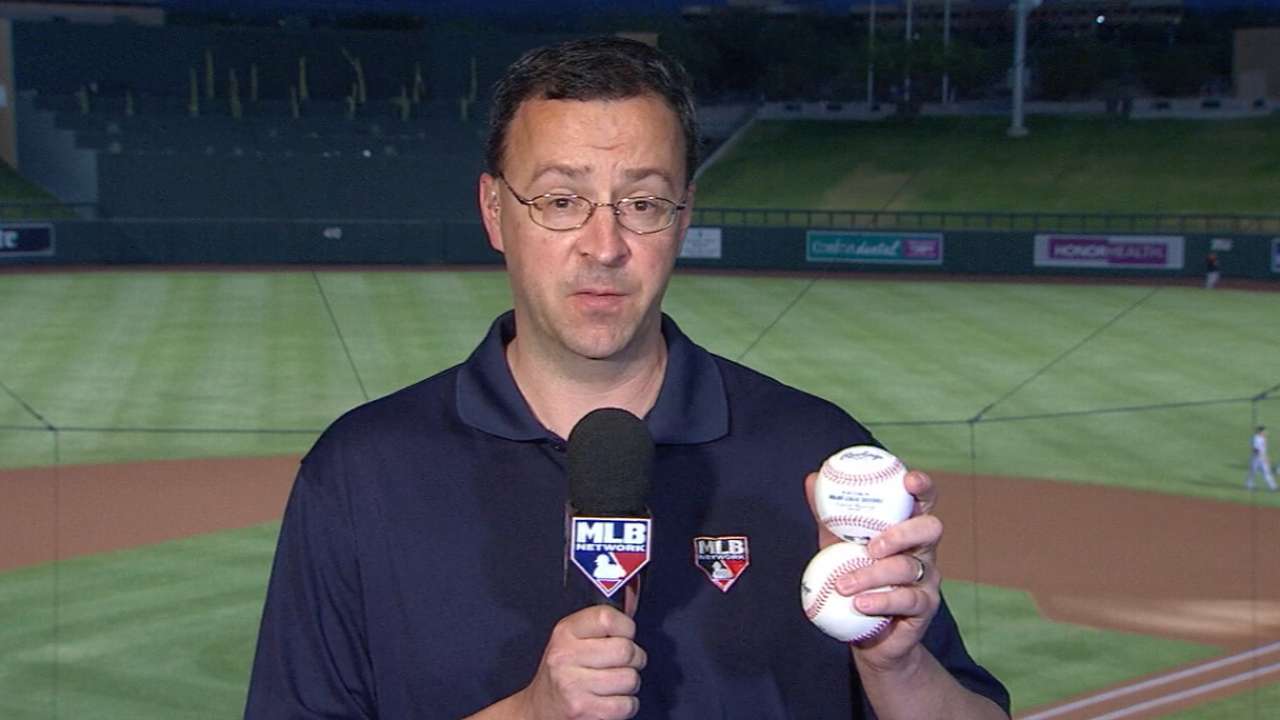 Perfect Pitchers
Few hurlers in this year's Fall League improved their stock more than the D-backs' Jared Miller. The 23-year-old left-hander posted 10 scoreless appearances for Salt River, during which he allowed six hits and four walks with 30 strikeouts in 18 1/3 innings. He set a league record for most innings pitched (18 1/3) without allowing a run, and is one of three qualifying pitchers in AFL history to finish a season without allowing a run. Also finishing the AFL with a perfect ERA was Pirates righty Edgar Santana, who recorded an 18-2 strikeout-to-walk ratio in 13 2/3 frames and notched three saves in nine appearances. More »
Final-day frenzy
That five of the six AFL teams remained in the playoff hunt entering the final day of the season led to a slew of potential tiebreaker scenarios. They would prove unnecessary, though, as Surprise defeated Salt River, 4-2, to clinch the West Division and push Mesa ahead of the Rafters into first place in the East. More »
The rise of Austin Gomber
Gomber paced the Cardinals' system in batting average against (.220), finished second in WHIP (1.06) and fourth in ERA (2.69) while logging 127 innings (21 starts) between Class A Advanced Palm Beach and Double-A Springfield. The Cardinals' No. 18 prospect was equally impressive in Arizona, going 5-1 with a 2.14 in seven starts while pacing the league with 33 2/3 innings pitched, the second-highest total since 2002, and 33 strikeouts, the fourth-most in the past 10 years. More »
Mike Rosenbaum is a reporter for MLB.com. Follow him on Twitter at @GoldenSombrero. This story was not subject to the approval of Major League Baseball or its clubs.