MLB.com Columnist
Hal Bodley
Blue Jays' WS hump could be history in 2017
Toronto poised to make good on promise after falling in ALCS in consecutive years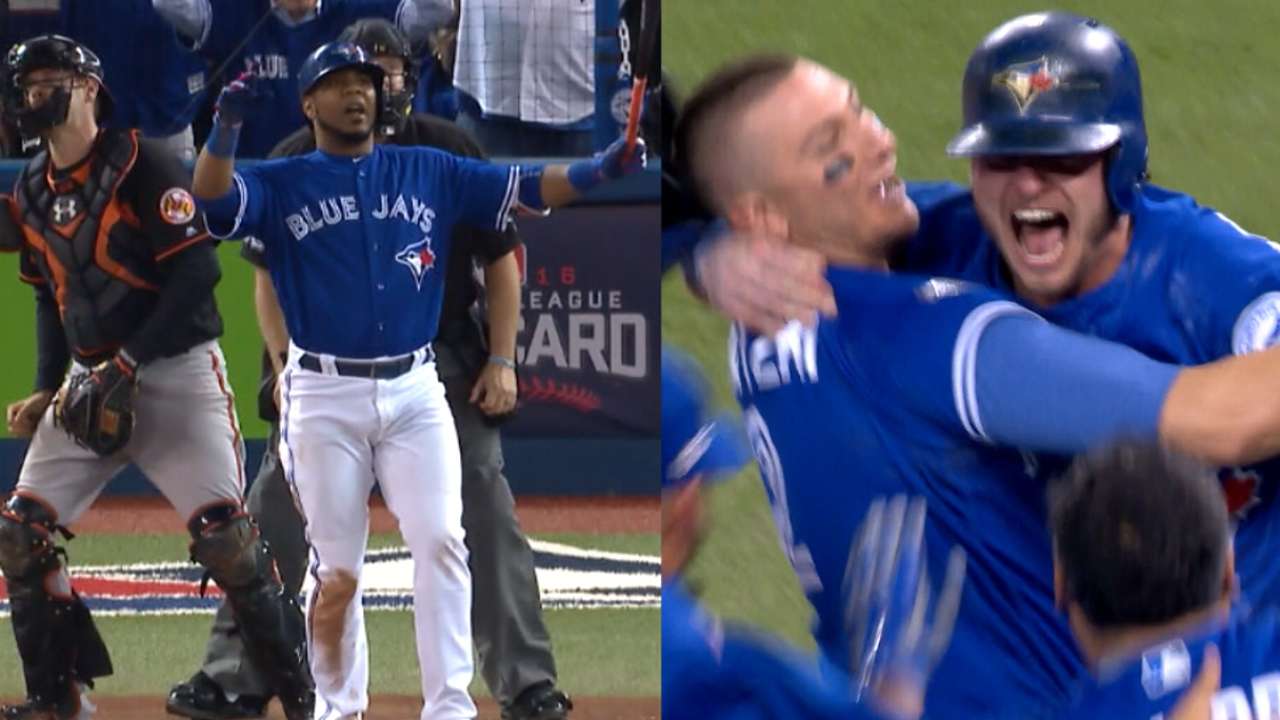 For Toronto Blue Jays fans, Joe Carter's legendary home run that won the 1993 World Series seems eons ago.
The image of that historic blast resurfaced when the Blue Jays ended their 22-year postseason drought in 2015 and returned again in '16. But making it to the World Series has become a huge hump in the journey they haven't been able to overcome.
The door to MLB's jewel event has been slammed shut.
When the Blue Jays were the best of the best, winning championships back-to-back from 1992-93, they made it look easy. They've learned the hard way how difficult it is.
Toronto lost to eventual World Series winner Kansas City in the 2015 American League Championship Series and went quietly at the hands of the Indians, who pushed the Cinderella Cubs to the brink before falling in Game 7 of the 2016 Series, in five games in this year's ALCS.
Blue Jays fans who re-energized Rogers Center and sadly walked out after the Indians won the AL pennant shouldn't be moping around when they're knee-deep in snow this winter. Brighter days are coming.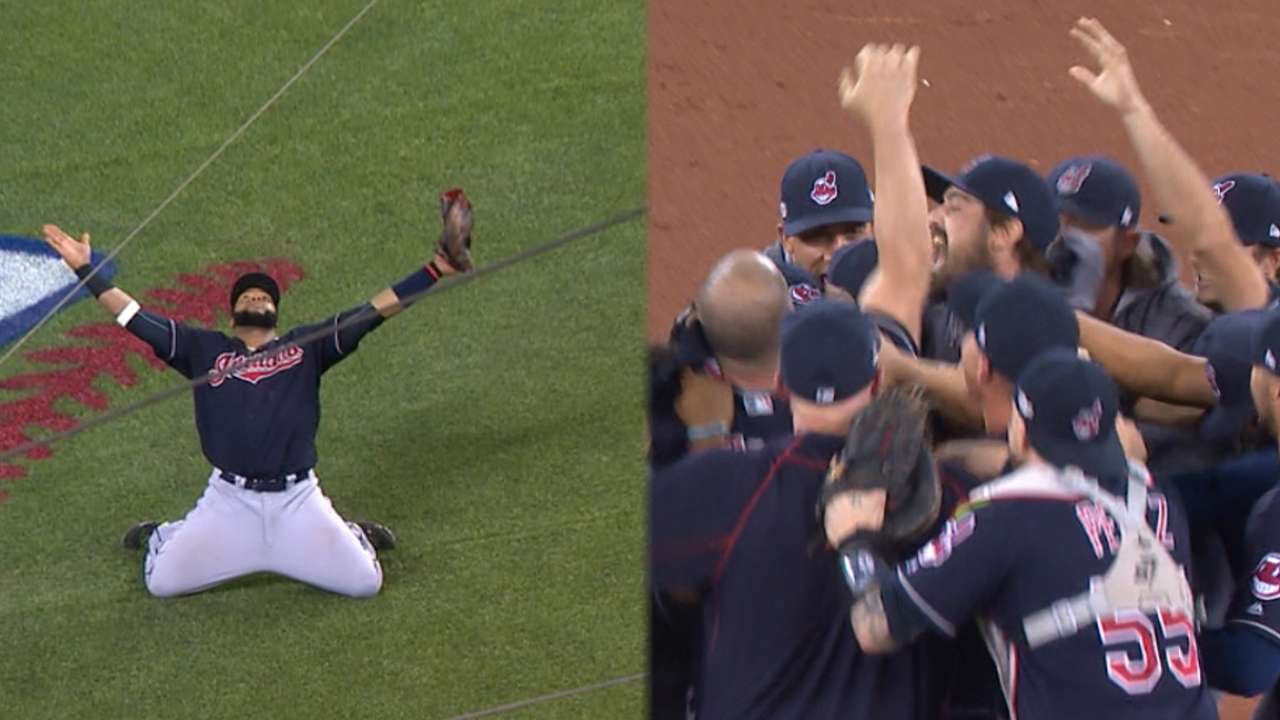 Those two years of disappointment just might propel the Blue Jays to bigger and better things -- i.e., the World Series -- in 2017.
With 20-game winner J.A. Happ, Marco Estrada, Aaron Sanchez, Marcus Stroman and Francisco Liriano, the Blue Jays will roll out one of the most formidable rotations in the Majors next spring.
Starting pitching was a legitimate bonus for the Blue Jays in 2016, when they gained one of the AL's two Wild Card berths. Even though their potent, highly celebrated offense was completely shut down by Cleveland in the ALCS, it remains strong, led by former AL MVP Award winner Josh Donaldson.
A key to that offense in 2017 may hinge on whether they're able to re-sign free-agent first baseman/designated hitter Edwin Encarnacion, who hit 42 homers and drove in an AL-best 127 runs last season.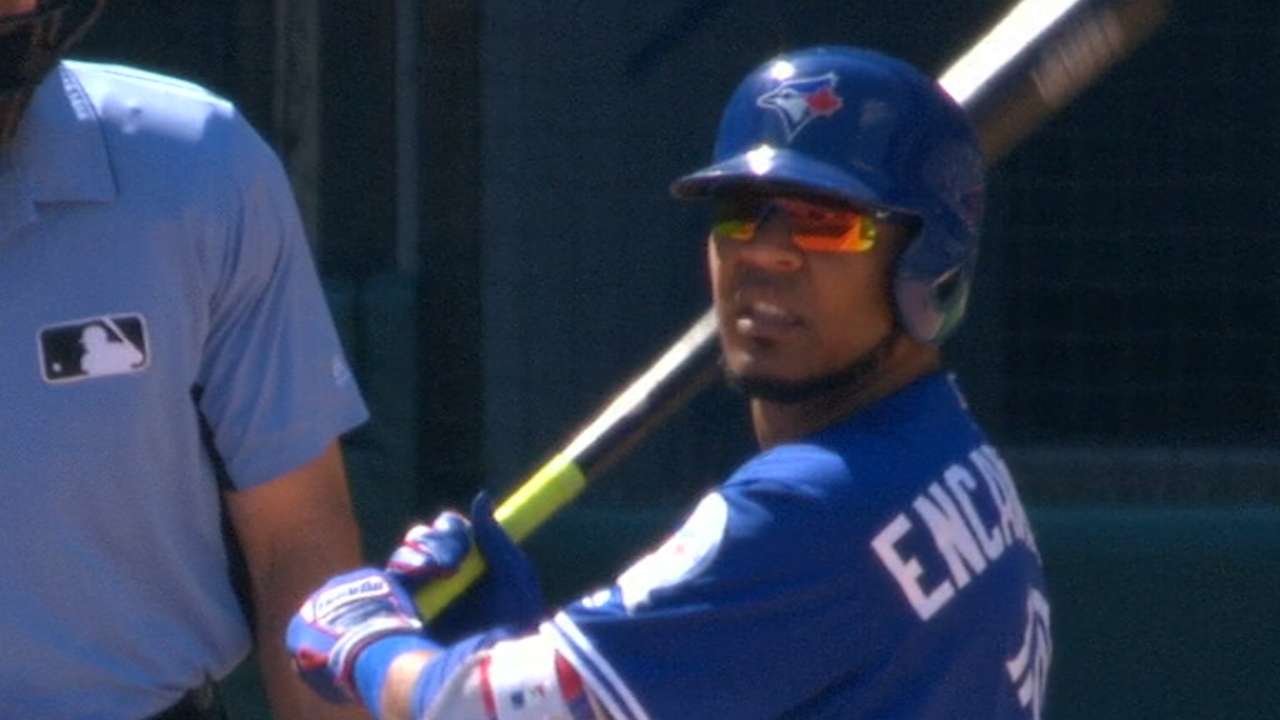 They've already landed designated hitter Kendrys Morales, who had 30 homers and 93 RBIs for Kansas City last year. His signing could be a sign that Encarnacion might not return, although his agent, Paul Kinzer, says "the door is still open" for his client to return to Toronto. Kinzer and Blue Jays general manager Ross Atkins are still having discussions.
Both Encarnacion and fellow free-agent slugger Jose Bautista turned down qualifying offers and are testing the market.
"With what they [Encarnacion and Bautista] accomplished, they really helped put this team back on the map again," said manager John Gibbons. "Both of them made their names in Toronto. Baseball is a game we play, but it's still a business. I hope they're back."
The Blue Jays were picked by many to win the AL East, but they were haunted by inconsistency. Even so, Gibbons may have done his best job as manager since returning for his second stint in 2013. He previously helmed Toronto from 2004-08.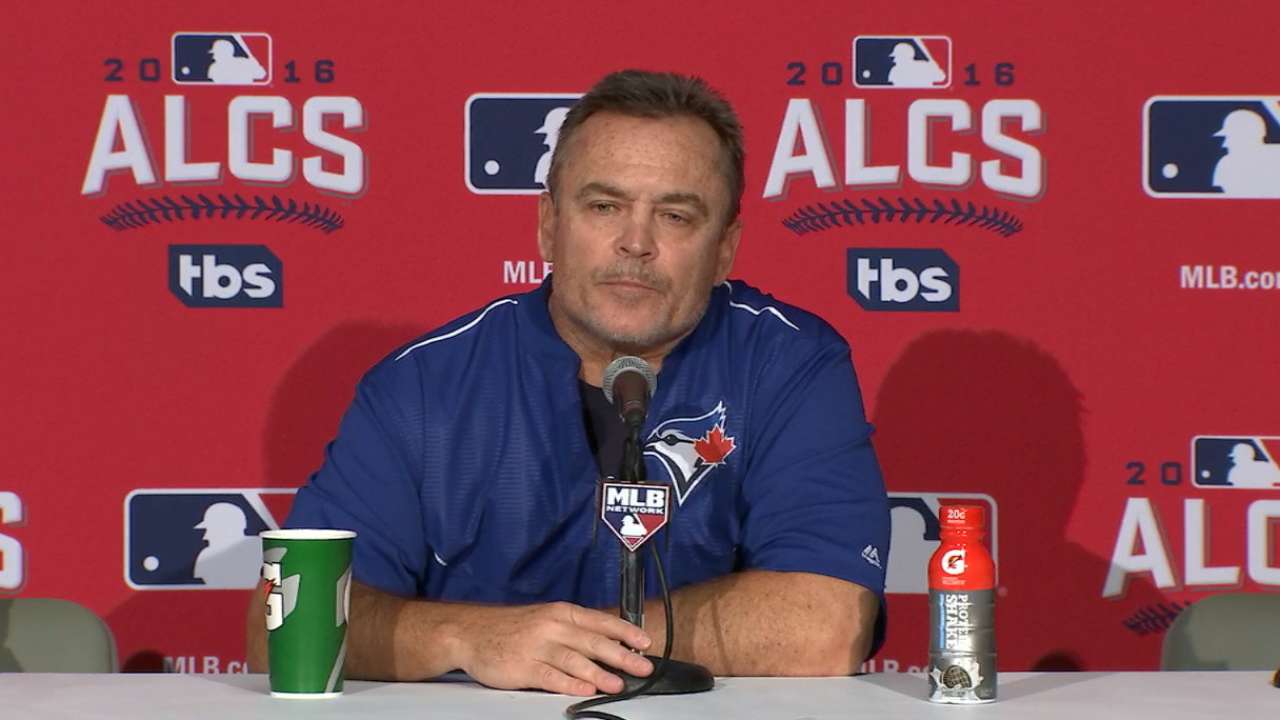 "It was a crazy year, some ups and downs," he said. "This is a special group of players. They come to play. It was another great year, but we couldn't get over the hump. It took an outstanding effort to get as far as they did."
It took 11 innings and Encarnacion's walk-off three-run homer to oust the Orioles in the AL Wild Card Game. Propelled by momentum, they swept the Texas Rangers in the ALDS, winning the clincher, 7-6, in 10 innings.
The ALCS was a different story. Cleveland won the first three games, Toronto stayed alive by winning Game 4, but the season ended the next night at Rogers Centre.
The Blue Jays lost the first game, 2-0, and the second, 2-1, as their bats went silent.
Donaldson, who batted .333 with a homer and two RBIs, came through in the ALCS, but Bautista had just three hits, no homers and no RBIs, and Encarnacion had just four hits and no home runs. The offense struggled overall, scoring just eight runs in the five games.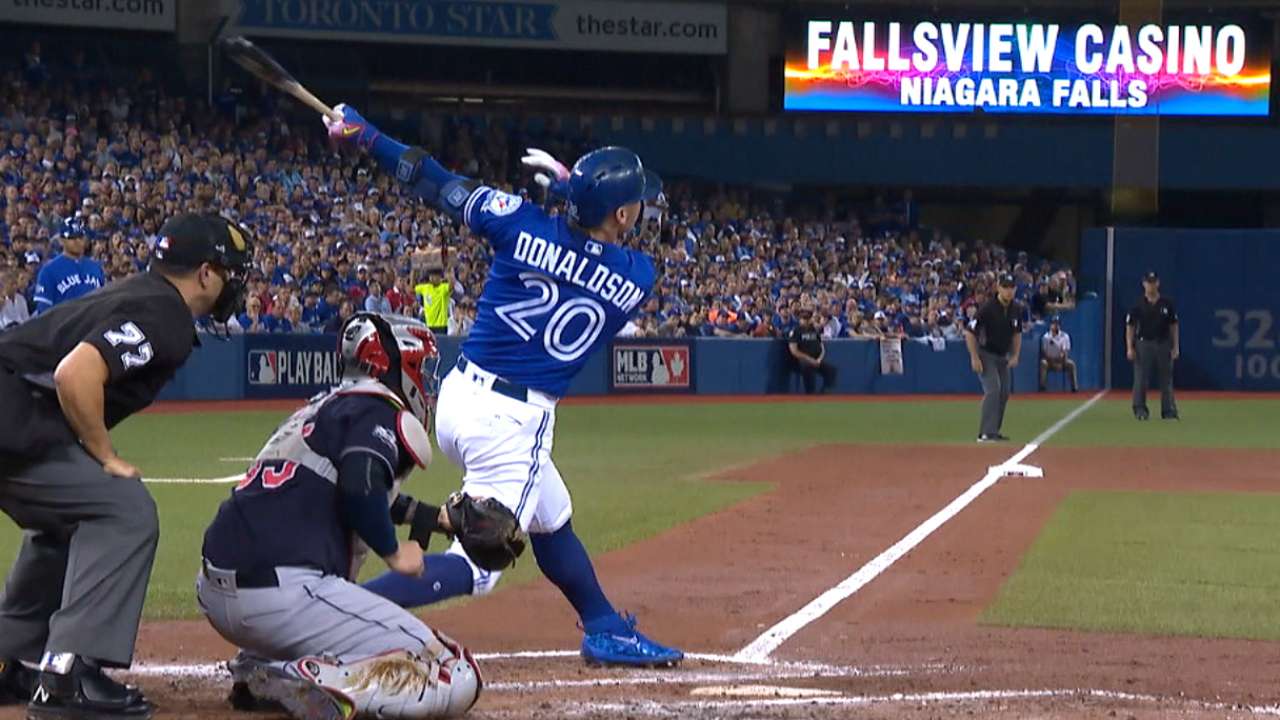 "We just couldn't come up with the big hit," said Gibbons.
But now, as the offseason picks up steam, the outlook for 2017 is bright. Having the 54-year-old Gibbons at the helm is a plus, a wise decision by management to keep him in the dugout.
"I've talked repetitively about how impressed I've been with his toughness, his consistency and his leadership, especially with a tough season like we had," said Blue Jays president Mark Shapiro. "It was a grind."
For two seasons the Blue Jays have come close. Maybe in 2017, they can achieve something to help their fans forget Joe Carter.
Hal Bodley, dean of American baseball writers, is the senior correspondent for MLB.com. Follow him @halbodley on Twitter. This story was not subject to the approval of Major League Baseball or its clubs.