Inbox: Could Posey see time at hot corner?
Fans also ask about Heston, Parker, Williamson, Peavy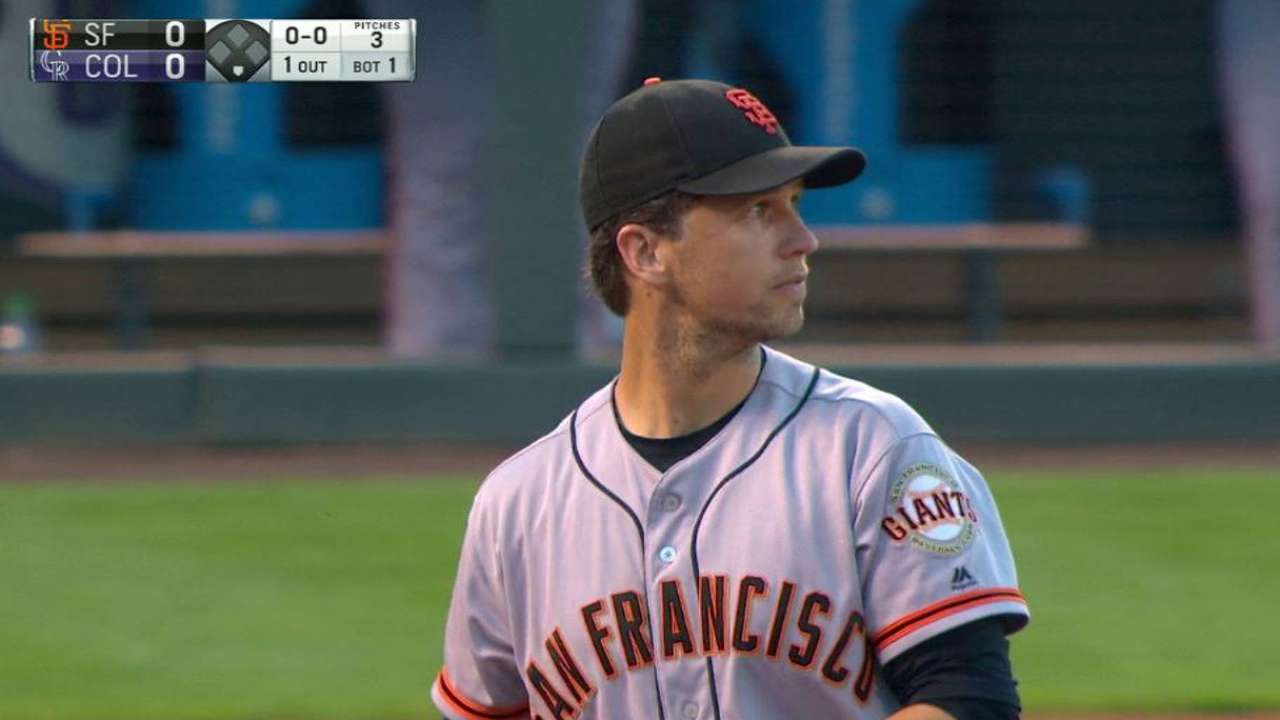 Why have the Giants always insisted on first base as Buster Posey's backup position? Given his prior position as a shortstop, it seems that he would be well-suited to play third base.
-- John H., Folsom, Calif.
Fans just won't quit discussing where Posey should play, even if the subject is his secondary position. I believe Posey is capable of doing almost anything necessary to win. For example, check out his six steals in seven attempts last season. But third base is not for dilettantes. That is, it's difficult to master because it comes with less margin for error (no pun intended). Mishandling a grounder at third base almost always results in an error. A first baseman mishandling a grounder might still have time to make the play. Think of Bob Brenly on his four-error afternoon as a third baseman against Atlanta in September 1986. He had become primarily a catcher by then, and his extensive prior experience at third base didn't help him a lick. Reds great Johnny Bench briefly played third regularly during 1983, his final season. Observers agreed that the experiment didn't work.
• Submit a question to the Giants Inbox
What happened to Chris Heston? Is he still in the San Francisco organization?
-- Larry J., Akron, Ohio
The subject of Heston, who remains Giants property, also drew multiple questions since the last Inbox. Heston strained an oblique muscle, which limited him to 18 Minor League appearances last season, including 15 with Triple-A Sacramento. Heston was 2-9 with a 4.54 ERA for the River Cats. He also went 1-1 with a 10.80 ERA in four early-season relief appearances with San Francisco. The Giants activated him from the 60-day disabled list last week, freeing him to compete for a spot on the Opening Day roster either as a fifth starter or long reliever. Quite a crowd of contenders already has formed for those spots, including Tyler Beede, Ty Blach, Clayton Blackburn, Matt Cain, Albert Suarez and Chris Stratton, besides Heston.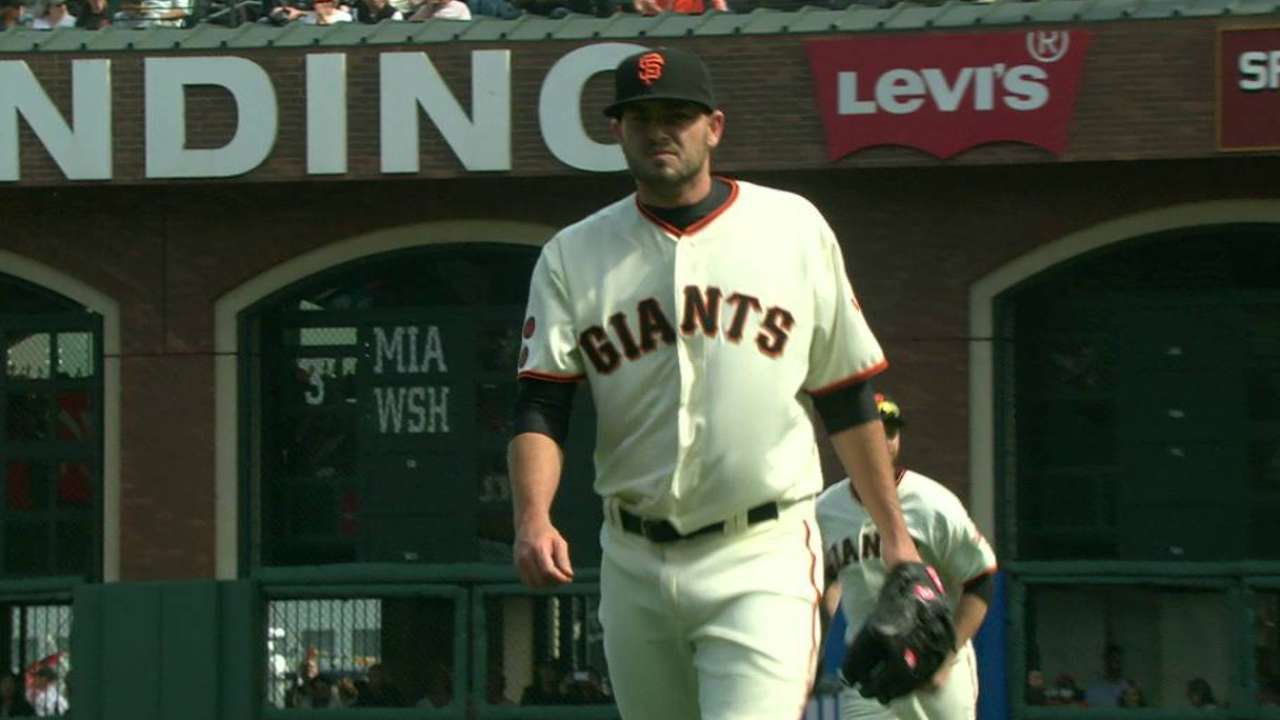 Why not platoon Jarrett Parker and Mac Williamson in left field and maybe one of them will become another Adam Duvall?
-- Jim H., Cedar Crest, N.M.
As many Giants fans know, general manager Bobby Evans has mentioned this as a possibility. Skeptical though it may sound, it's quite possible that neither Parker nor Williamson is capable of duplicating Duvall's power. Parker's final month of 2015, which featured six home runs in 45 plate appearances with the Giants, remains seductive. Williamson mustered six homers in 127 plate appearances for San Francisco this year, after hitting none in 34 Major League plate appearances the year before. But be careful in comparing either to Duvall, who hit 22 or more homers in four separate seasons as a Giants farmhand. Parker and Williamson each exceeded 22 homers once in the Minors. Moreover, Duvall's big 2016 (33 homers, 103 RBIs) for Cincinnati wasn't a product of hitter-friendly Great American Ball Park. He amassed 16 round-trippers at home and 17 on the road.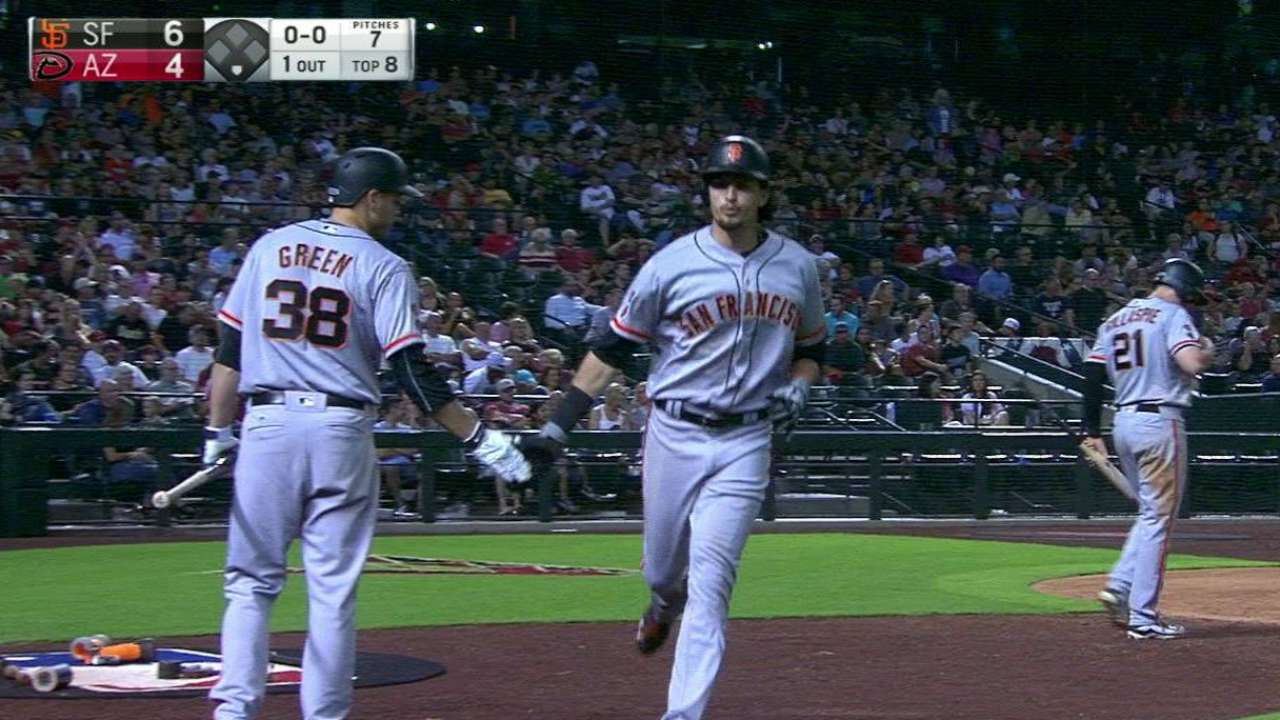 Since Jake Peavy probably won't retire, what do you expect for him next year? Do you think manager Bruce Bochy will finally let Peavy go or try to save another waning veteran?
-- David L., San Rafael, Calif.
Peavy's a rarity. He can help a team even when he's not winning because he's so knowledgeable about pitching and such a constructive presence in the clubhouse. He'd fit well with a young ballclub that's on the brink of becoming a contender -- and possesses a pitching staff deep enough to compensate for what likely would be sporadic contributions from him. As for Bochy, refer to the Heston response earlier. Bochy has plenty of young pitchers to scrutinize. The Giants don't need pitchers, young or old, who merely take up space.
Chris Haft has covered the Giants since 2005, and for MLB.com since 2007. Follow him on Twitter at @sfgiantsbeat and listen to his podcast. This story was not subject to the approval of Major League Baseball or its clubs.