Which prospects will Crew shield from Rule 5 Draft?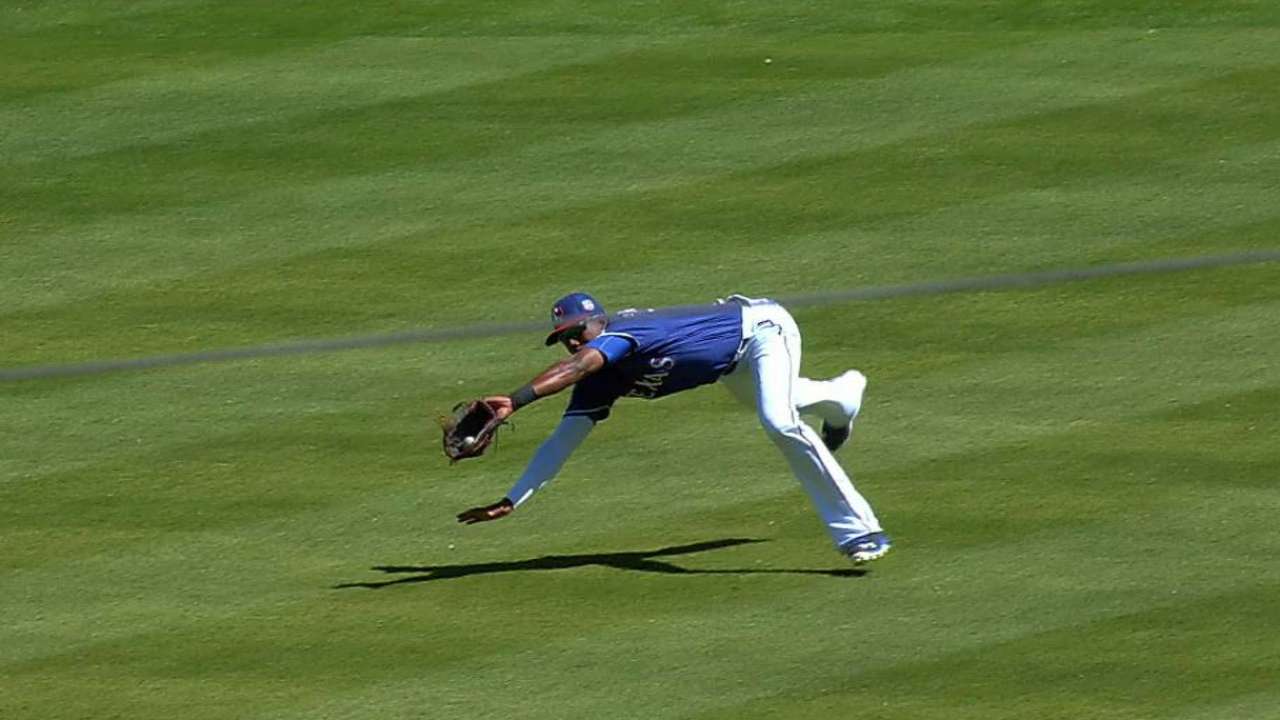 MILWAUKEE -- If there's a downside to possessing one of baseball's most improved crops of Minor League prospects, it is this: You can't keep everybody.
That reality has been on the minds of Brewers general manager David Stearns and his crew as they prepare for Friday, the deadline to add certain Minor Leaguers to the organization's 40-man roster to protect them from being plucked away by a rival team in next month's Rule 5 Draft. Six of MLBPipeline.com's Top 30 Brewers prospects fall into that category, including top prospect Lewis Brinson, the outfielder acquired from the Rangers on Aug. 1 as part of the Jonathan Lucroy and Jeremy Jeffress trade.
Also Rule 5 Draft-eligible are left-hander Josh Hader (No. 3 on the Brewers list), outfielders Brett Phillips (No. 7) and Ryan Cordell (No. 17), pitcher Miguel Diaz (No. 20) and outfielder Tyrone Taylor (No. 26). Among the prospects outside the top 30 who warrant discussion are pitcher Wei-Chung Wang, a former Rule 5 pick himself whom the Brewers navigated through a full Major League season, plus Arizona Fall League participants Tayler Scott, Tyler Spurlin and Josh Uhen (all pitchers), former first-round Draft pick Clint Coulter (a former catcher who now plays the outfield) and Triple-A outfielder Kyle Wren, who was pushed out of the Brewers' top 30 by other acquisitions this season.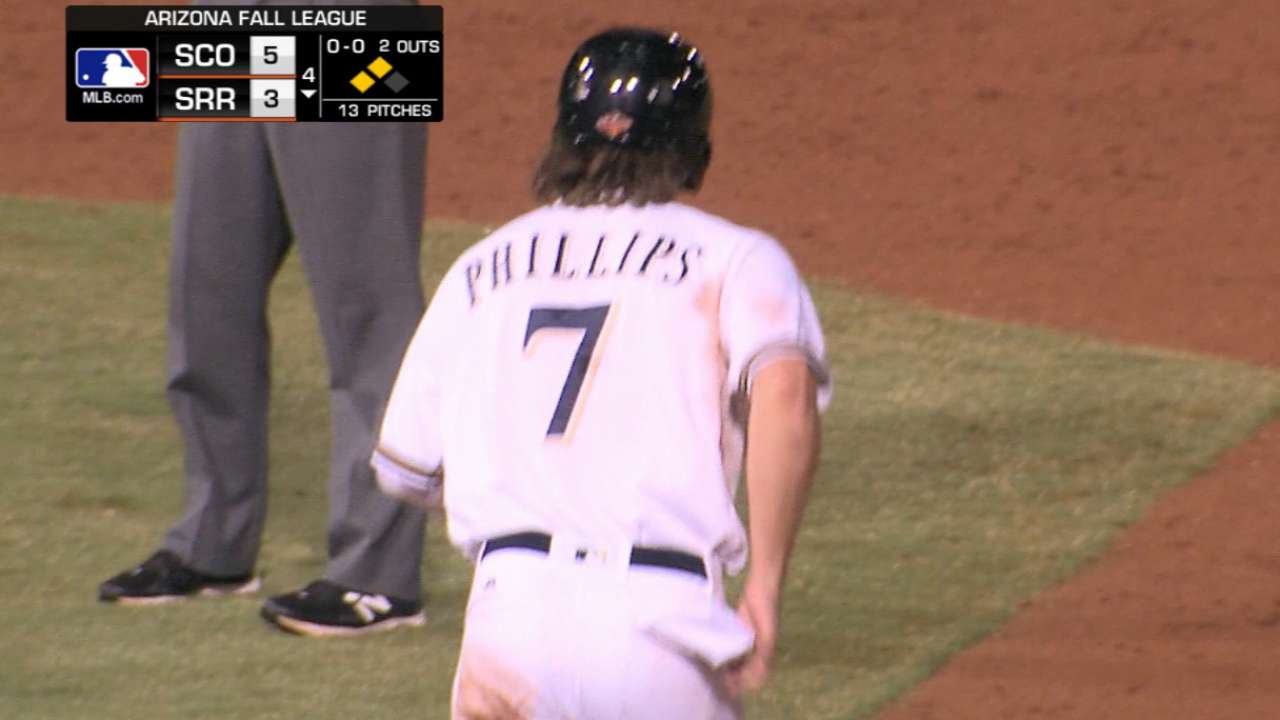 "We do have a lot of guys. And it won't just be this year," Stearns said. "This is going to be a constant challenge for us as we move forward to protect the right guys, to identify the right guys and make sure that we're creating enough space on our Rule 5 roster.
"At some point we're going to lose someone, and we know that. But we're going to do our best to avoid those and make the best decisions on the 40-man."
The Brewers currently have six openings on their 40-man roster, but they will not necessarily fill all of those spots on Friday. Earlier this month, Stearns said officials were considering 3-7 additions.
Four players would seem locks to be added: Brinson, Hader and Phillips, Nos. 14, 33 and 62 on MLBPipeline.com's list of the top prospects in baseball, plus Cordell, one of the other players acquired in the Lucroy trade.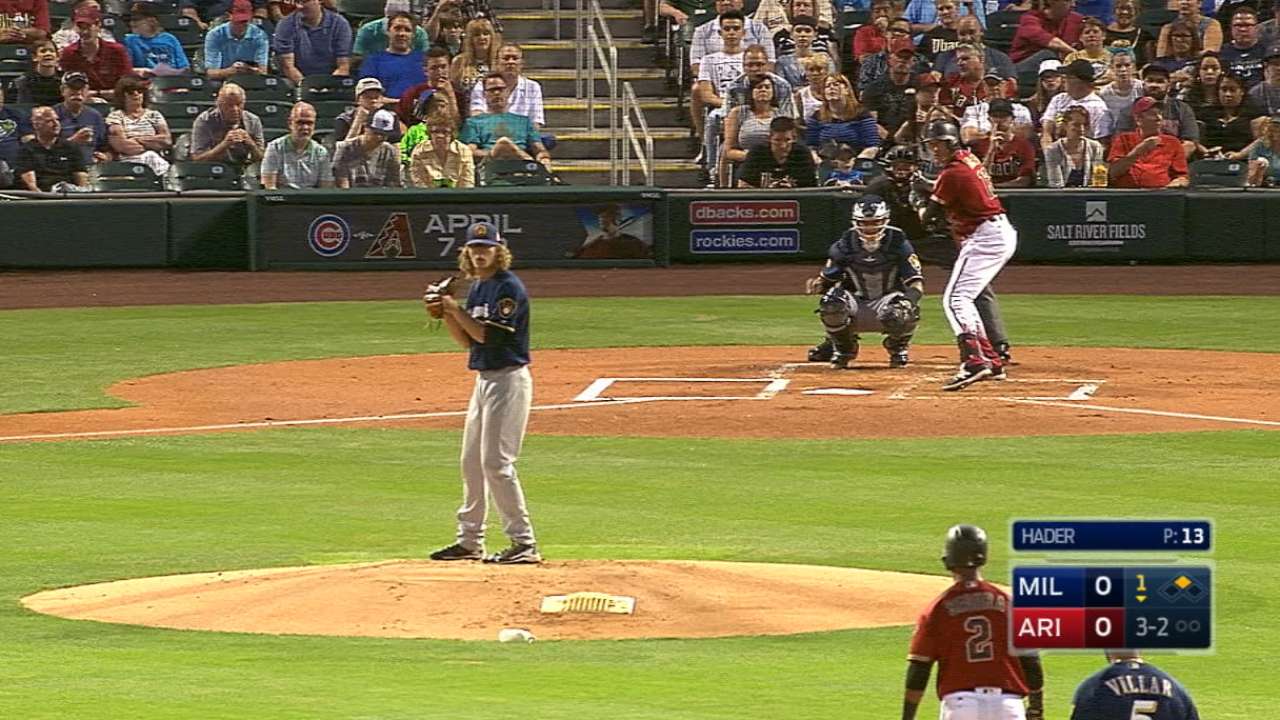 But the others are in a gray area, either because of their level (Diaz, for example, has not pitched above the Class A Midwest League), because of performance (Taylor and Coulter have fallen short of some scouts' expectations), or more simply that another team is unlikely to use a coveted 40-man roster spot on a player.
By rule, players selected in the Rule 5 Draft generally must spend the entire following season on their new club's Major League roster, or be offered back.
This year's Rule 5 Draft is Dec. 8, on the final day of the Winter Meetings outside Washington, D.C.
Which players are eligible? Players first signed at age 18 must be added to 40-man rosters within five seasons or they become eligible to be drafted by other organizations through the Rule 5 process. Players signed at 19 years or older have to be protected within four seasons. Clubs pay $50,000 to select a player in the Major League phase of the Rule 5 Draft. If that player doesn't stay on the 25-man roster for the full season, he must be offered back to his former team for $25,000.
Here are the Brewers' Rule 5 Draft-eligible players from the top levels of the organization:
Triple-A Colorado Springs
RHP Yhonathan Barrios, Brinson, 1B Garrett Cooper, Cordell, RHP Drew Gagnon, Hader, LHP Cesar Jimenez, LHP Stephen Kohlscheen, RHP Matt Miller, LHP Sean Nolin, UTIL Nate Orf, RHP Rolando Pascual, LHP Stephen Peterson, Wang, C Adam Weisenburger, Wren.
Double-A Biloxi
RHP Tristan Archer, RHP Parker Berberet, IF Javier Betancourt, Coulter, OF Johnny Davis, RHP Preston Gainey, OF Omar Garcia, LHP Mitch Lambson, IF Chris McFarland, IF Gabriel Noriega, IF Angel Ortega, RHP Jorge Ortega, C Leudi Otano, UTIL Fidel Pena, Phillips, RHP Tanner Poppe, LHP Nick Ramirez, RHP Junior Rincon, OF Victor Roache, Scott, Spurlin, Taylor, Uhen, RHP Angel Ventura.
Notables from lower levels:
IF Wendell Rijo, RHP Taylor Williams, Diaz.
Adam McCalvy has covered the Brewers for MLB.com since 2001. Follow him on Twitter @AdamMcCalvy, like him on Facebook and listen to his podcast. This story was not subject to the approval of Major League Baseball or its clubs.