Inbox: Does adding Morales mean EE's gone?
Beat reporter Gregor Chisholm answers fans' questions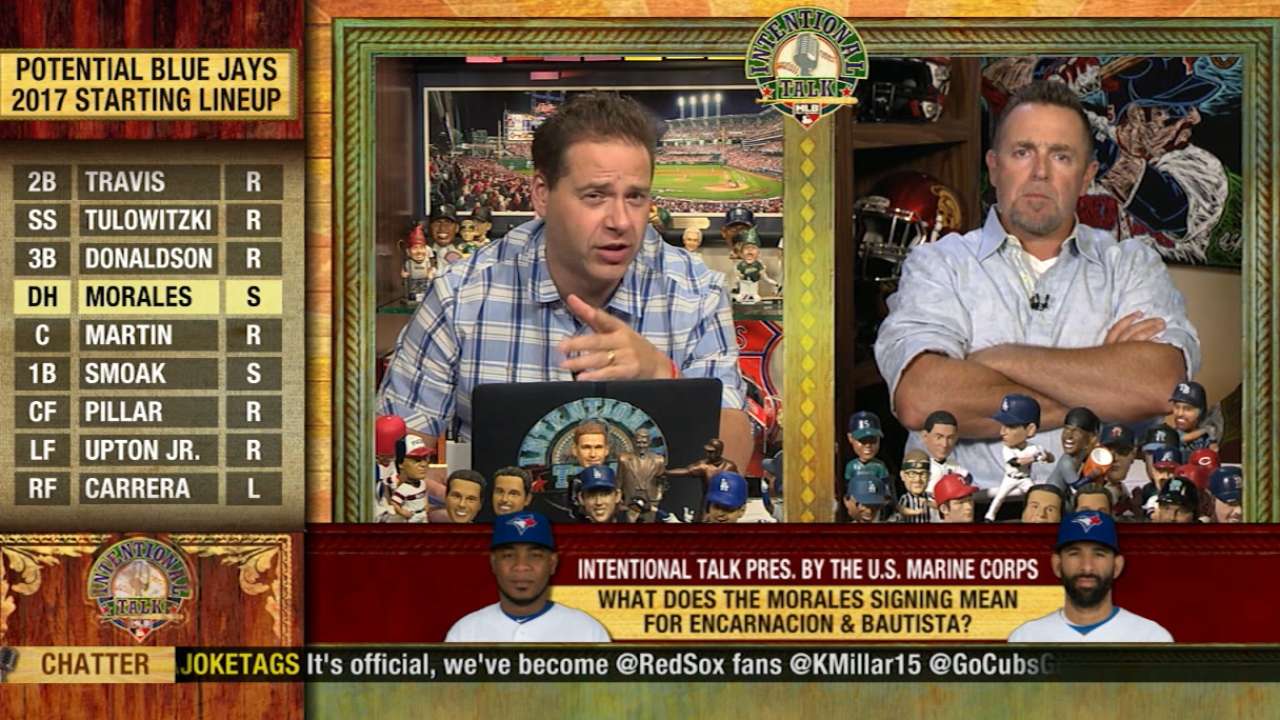 I like the deal for Kendrys Morales, but does it really mean Edwin Encarnacion will not be back? There's room for both.
-- Jason D., Toronto
There's still a chance that Encarnacion returns, but it does not seem very likely. Morales will need to take almost all of his at-bats at designated hitter, and while Encarnacion did play 75 games at first base in 2016, there should be some concern as to whether he can stay healthy enough to start there on an everyday basis.
• Submit a question to the Blue Jays Inbox
The smart play is for Encarnacion to remain in the same role he's had over the last several years. Splitting time between first and DH has proven to be an effective formula for providing rest to the various leg and back ailments that have plagued him in the past. If Toronto truly believed it was going to keep Encarnacion, it's doubtful it would have added a full-time DH.
Do you think there is a possibility that the Blue Jays could sign Jon Jay and Michael Bourn to be their corner outfielders in 2017? Both fit their wish list of getting more athletic and adding left-handed bats.
-- Patrick W., Vancouver, British Columbia
The Blue Jays added Bourn once before, but I can't see them doing it again. He was with the club on a Minor League deal last season, but he never cracked the big league roster and later ended up with the D-backs and Orioles. Once in Baltimore he played quite well, but at this stage he's more of a reserve outfielder, and the Blue Jays have plenty of those.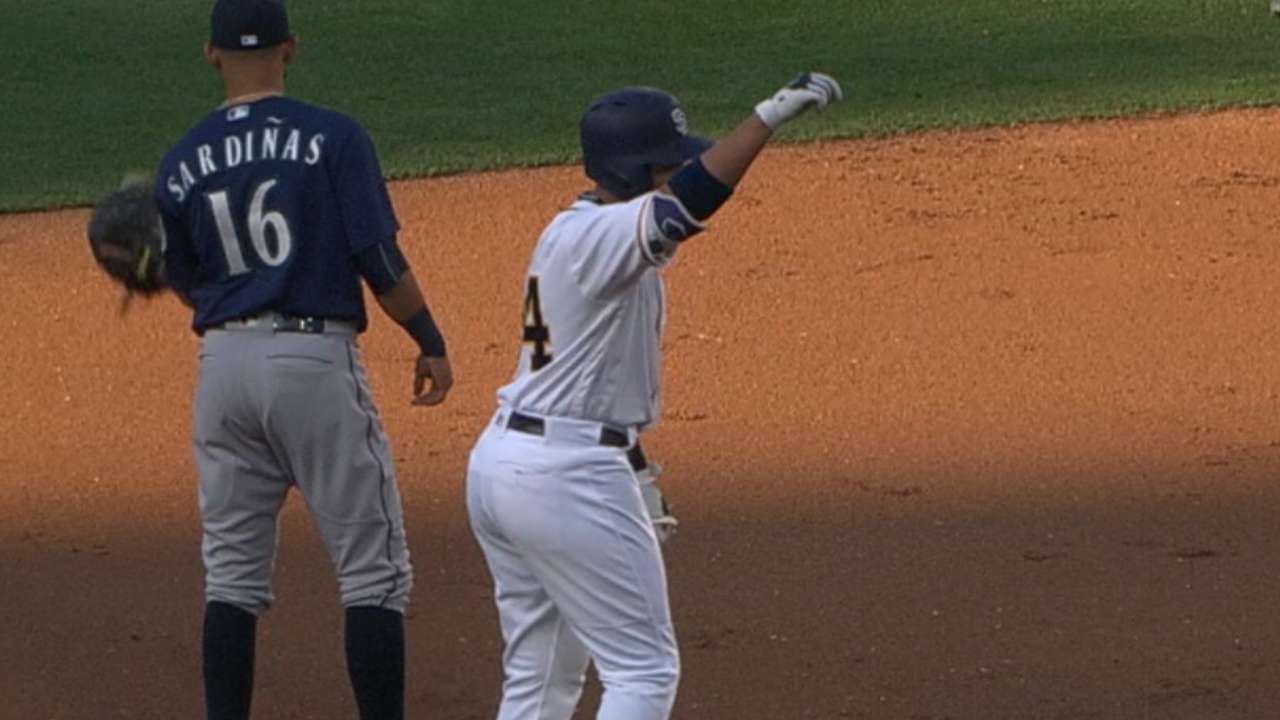 Jay is an interesting target, and while I don't think he's "Plan A," it's possible he becomes a back-up option if some other moves don't work out. He's going to be more affordable than Dexter Fowler, but he also doesn't steal many bases anymore after swiping just two in 2016. Even so, his .352 career on-base percentage is appealing, and if Toronto finds power elsewhere, Jay could become an option at the right price.
If both Encarnacion and Bautista are gone along with Michael Saunders, will the Blue Jays pursue Mark Trumbo, Colby Rasmus and Josh Reddick?
-- Carlos
Reddick makes the most sense of the guys you mentioned. He's been linked to the Blue Jays plenty of times before, and after struggling down the stretch, it's possible that he could be had for an affordable rate. He likely won't require more than three years, and at age 29 he should be in the middle of his prime. He was limited to 10 home runs this year, but he had 20 in 2015 and could benefit from a move to hitter-friendly Rogers Centre.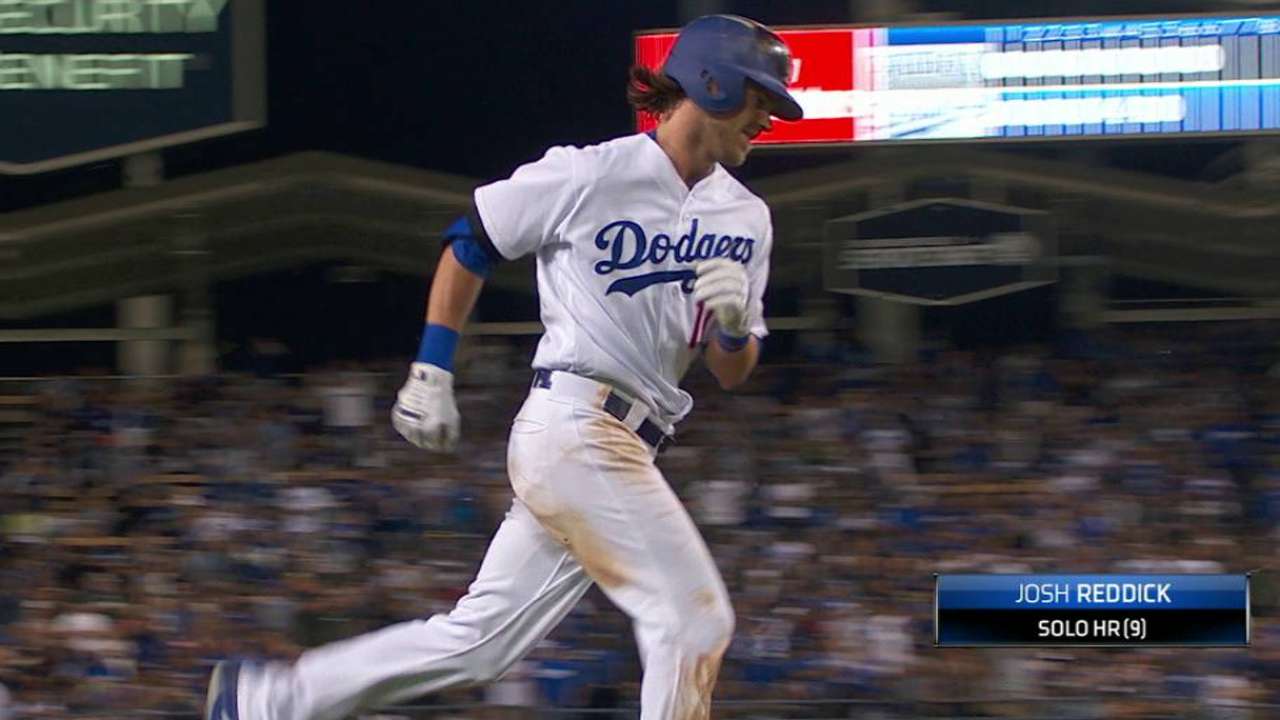 Trumbo and Rasmus seem far less likely. Trumbo would replace Encarnacion and Bautista's power, but he doesn't make enough contact. Toronto would be well served to cut down on its strikeouts, and when you add in the fact that it would cost the Blue Jays a Draft pick to sign Trumbo, a move seems unlikely. There are similar concerns with Rasmus, and he didn't exactly leave on the best of terms last time.
If Encarnacion or Bautista re-sign with the Blue Jays, will they retain their 10/5 rights? As free agents, they would have to negotiate any no-trade clause with their new team, but by re-signing with the Jays, would they be guaranteed one?
-- Dan D.
Yes, Encarnacion and Bautista would retain their 10/5 rights. That would guarantee a full no-trade clause, and there is some monetary value associated with that, but in theory, they could negotiate that into a deal they sign with any team. It might be enough to make up a small difference between offers, but won't be enough for the Blue Jays to get anything done here unless a serious deal is offered.
If Brett Cecil leaves via free agency, do you think the Blue Jays are satisfied with their internal options, or do you see them picking up a left-handed reliever via trade or free agency? Who could be potential targets?
-- Derek, Panama City, Panama
If Cecil leaves, Toronto really has no choice but to look outside the organization for help. Matt Dermody, Chad Girodo and Aaron Loup are the internal candidates, but it would make a lot of sense to add one reliable lefty to a guaranteed deal. The potential fits include Jerry Blevins, Mike Dunn, J.P. Howell, Boone Logan and Marc Rzepczynski.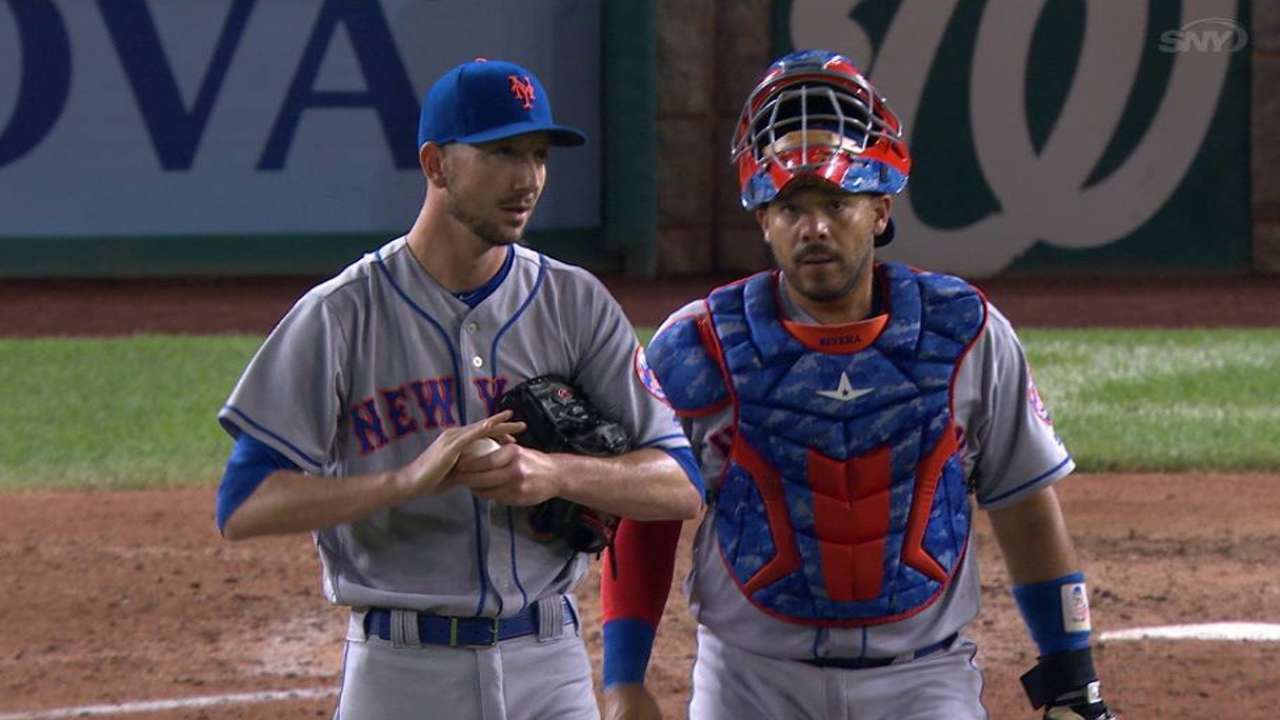 That being said, there's no guarantee that Cecil is gone, and Toronto reportedly made a three-year offer to Cecil earlier this week. Outside of Aroldis Chapman, Cecil might be the top left-handed reliever available, and he should have no shortage of suitors once some of the big names start coming off the board, which might be one reason the Blue Jays are pushing to get a deal done early.
Reading around, reports suggest the Blue Jays could move a starter like Marcus Stroman for a left-handed-hitting outfielder like Charlie Blackmon or Adam Eaton. What odds do you give for this happening? If so who would get that fifth-starter spot in such a crazy starting-pitching market?
-- Matthew, Coquitlam, British Columbia
I'd be very surprised if the Blue Jays moved any of their controllable starters. Aaron Sanchez, Marco Estrada, J.A. Happ, Stroman and Francisco Liriano make up the team's biggest strength right now, and the lack of viable alternatives would make trading anybody extremely difficult. Joe Biagini is the only legitimate internal candidate, and after spending a year in the bullpen, he'll likely be under a strict innings limit next season.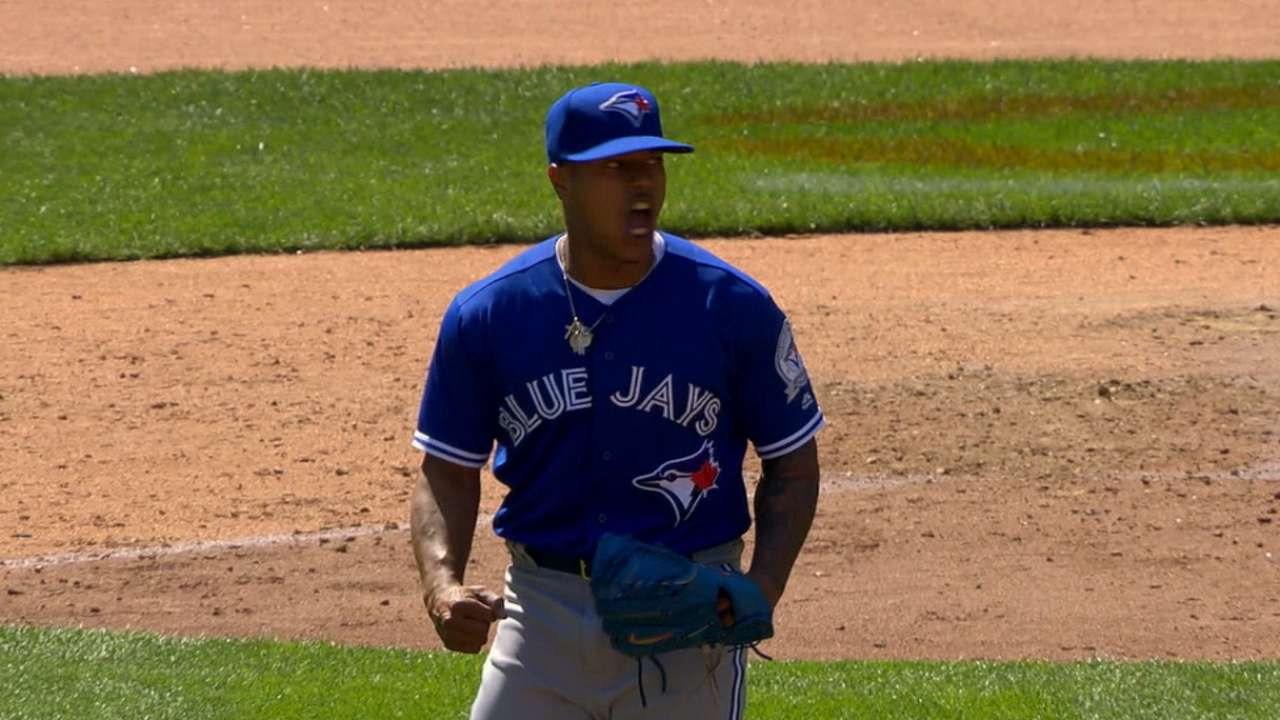 If Toronto traded Stroman, it would just create one hole to fill another. Nobody is really untouchable, but it's going to be other teams trying to trade for Stroman, not the other way around, and it would take a lot. Expect the starting five to stick around, and with Estrada and Liriano set to hit free agency at the end of next season, perhaps that's a good thing.
Gregor Chisholm has covered the Blue Jays for MLB.com since 2011. Follow him on Twitter @gregorMLB and Facebook, and listen to his podcast. This story was not subject to the approval of Major League Baseball or its clubs.