Gardenhire among D-backs' coaching staff hires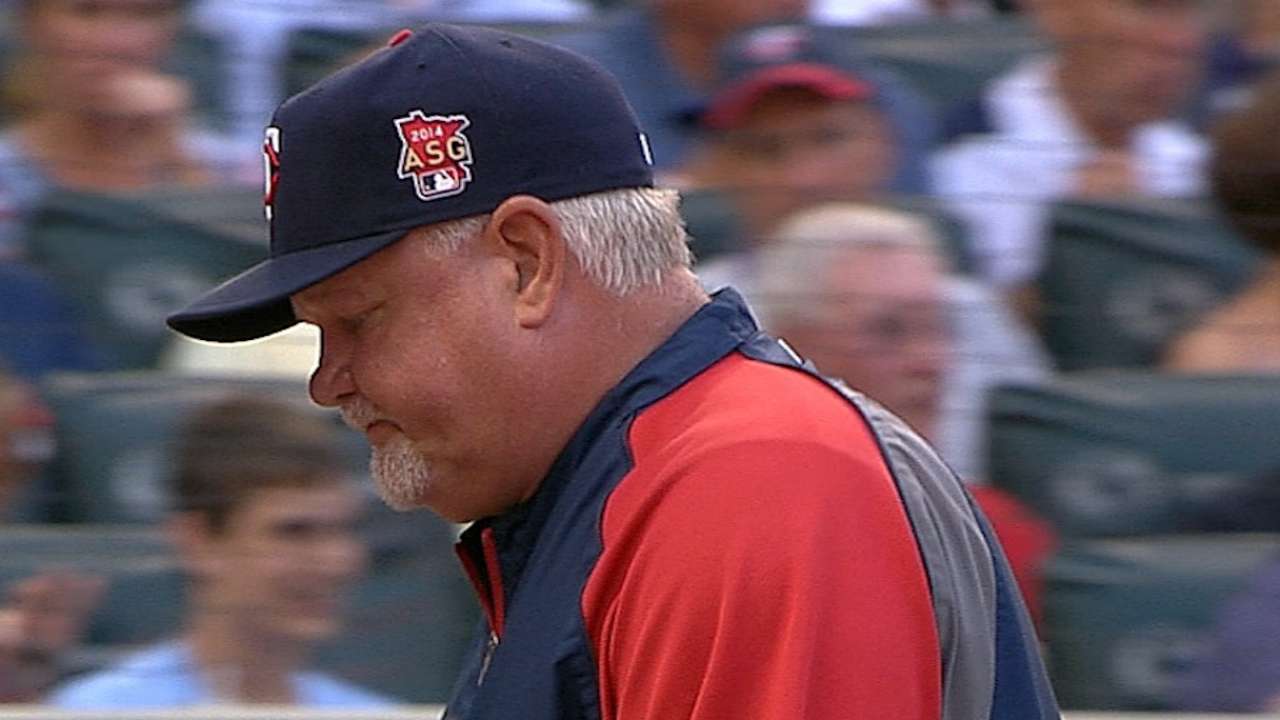 PHOENIX -- New D-backs manager Torey Lovullo did not have to look far when filling out his coaching staff with only one -- former Twins manager Ron Gardenhire -- coming from outside the organization.
Gardenhire, who won the 2010 American League Manager of the Year Award and guided the Twins to the highest winning percentage (.507) of any manager in that team's history, will serve as Lovullo's bench coach.
"I love that," Lovullo said of Gardenhire's success as a manager. "But what I really, really gravitated to was the way his teams played and prepared themselves; from the opposite dugout I really appreciated what he did to lead his organization. I always thought to myself that if I got the opportunity I would want somebody with that type of experience."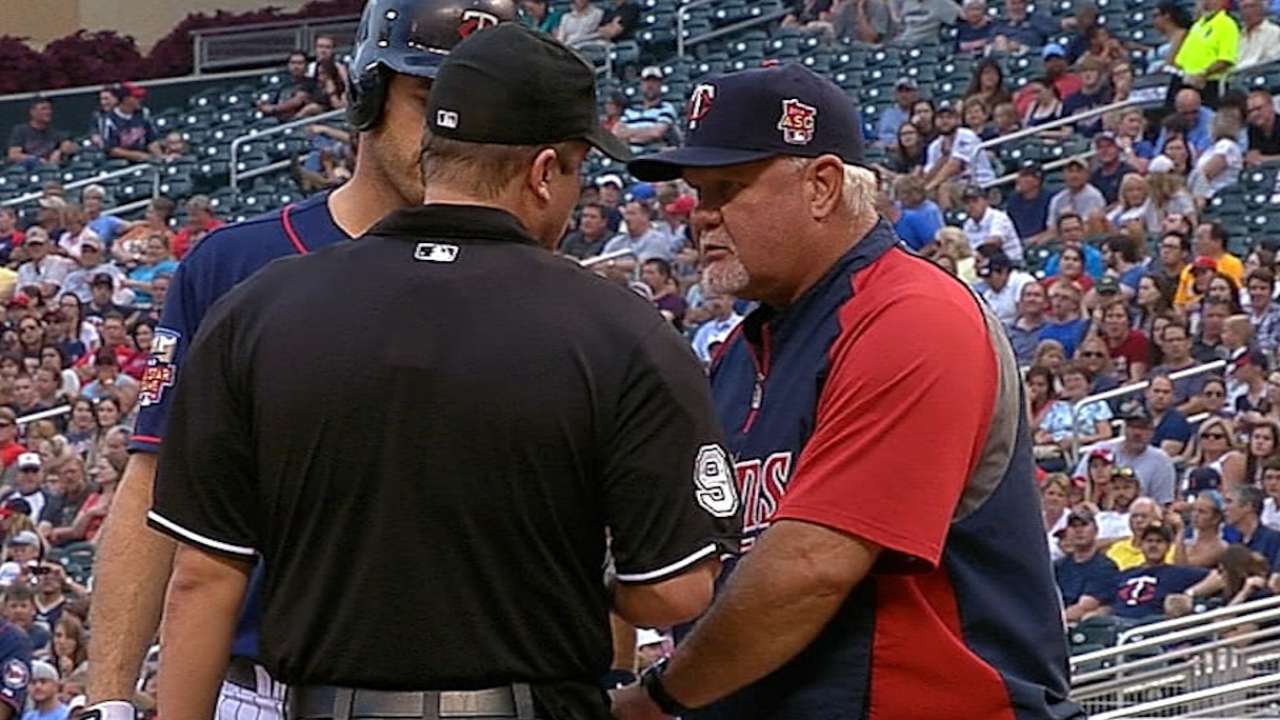 Gardenhire was a candidate for the Padres managerial job that went to former D-backs third-base coach Andy Green last year. He was content in retirement, but started to get the itch to get back in the dugout after spending time working with Twins Minor League managers last year.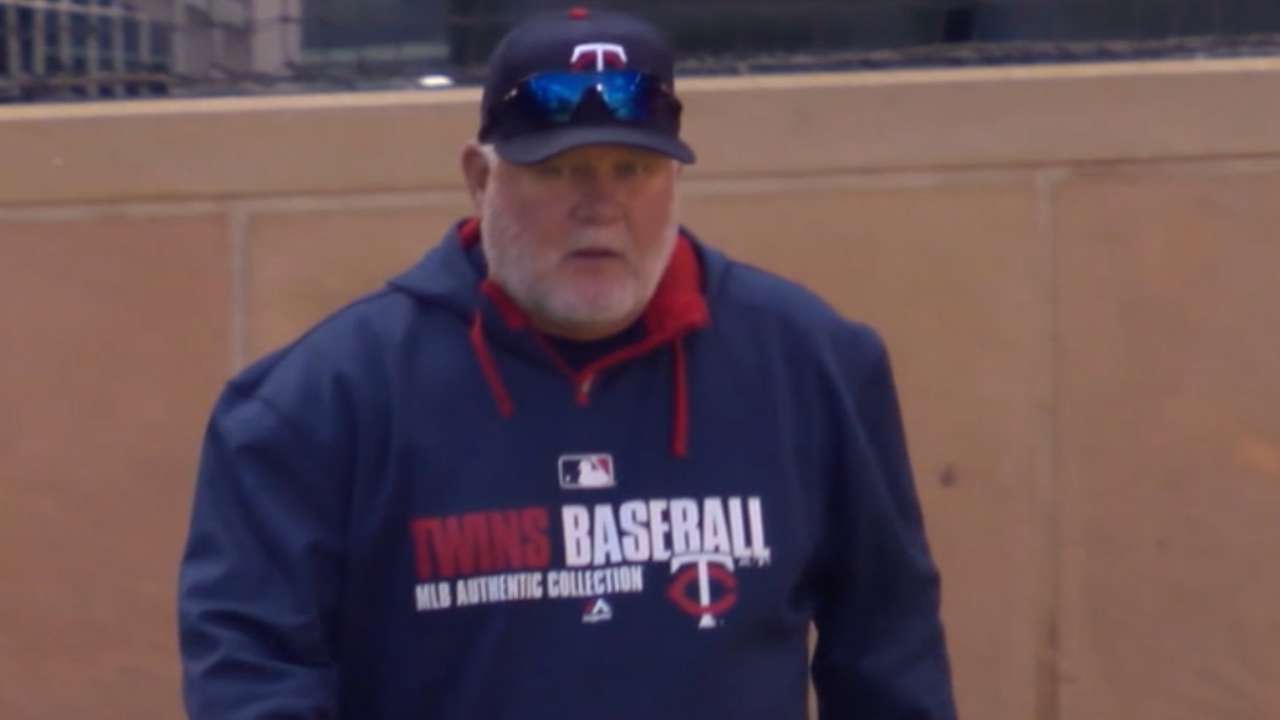 Tony Perezchica will replace Matt Williams as third-base coach, while Mike Fetters takes over as bullpen coach for Garvin Alston. Robby Hammock will be the quality control/catching coach.
The D-backs retained pitching coach Mike Butcher, hitting coach Dave Magadan and first-base coach Dave McKay.
Lovullo is still searching for an assistant hitting coach to take the place of Mark Grace, who was not re-signed.
When he started looking at filling out his coaching staff, Lovullo sat down with vice president of player development Mike Bell, who made the case for a number of candidates in the Arizona system.
"Because of [Bell's] excitement and some of the things he shared with me, I wanted to sit down with all of his recommendations and get a feel for how they fit into what some of my thoughts were," Lovullo said.
Perezchica has served as the D-backs' field/infield coordinator since 2014. The 2017 season will be his 15th in Arizona's system, but first as a coach in the Majors.
Hammock, a former player for Arizona, has managed three different D-backs affiliates over the past four seasons. The 39-year-old was the team's catcher for Randy Johnson's perfect game in 2004 and enters his 18th season with the organization.
Fetters spent the past four seasons as Arizona's quality control coach. He returns for his fifth season as a member of the D-backs' coaching staff and eighth year as a coach in the organization.
The D-backs had the worst ERA in all of baseball at 5.09, but Lovullo said he looked past the numbers when deciding to retain Butcher, who unlike the three coaches not invited back, still has one year left on his contract.
"I just know, myself and the organization, we all felt very strongly about his ability to teach and his ability to connect to players," Lovullo said of Butcher. "Last year was not a big concern to me. The idea that Mike Butcher was a great teacher and he had built relationships and established a rapport with these guys, that was very important."
Steve Gilbert has covered the D-backs for MLB.com since 2001. Follow him on Twitter @SteveGilbertMLB. This story was not subject to the approval of Major League Baseball or its clubs.