Cardinals exhibit to honor women in baseball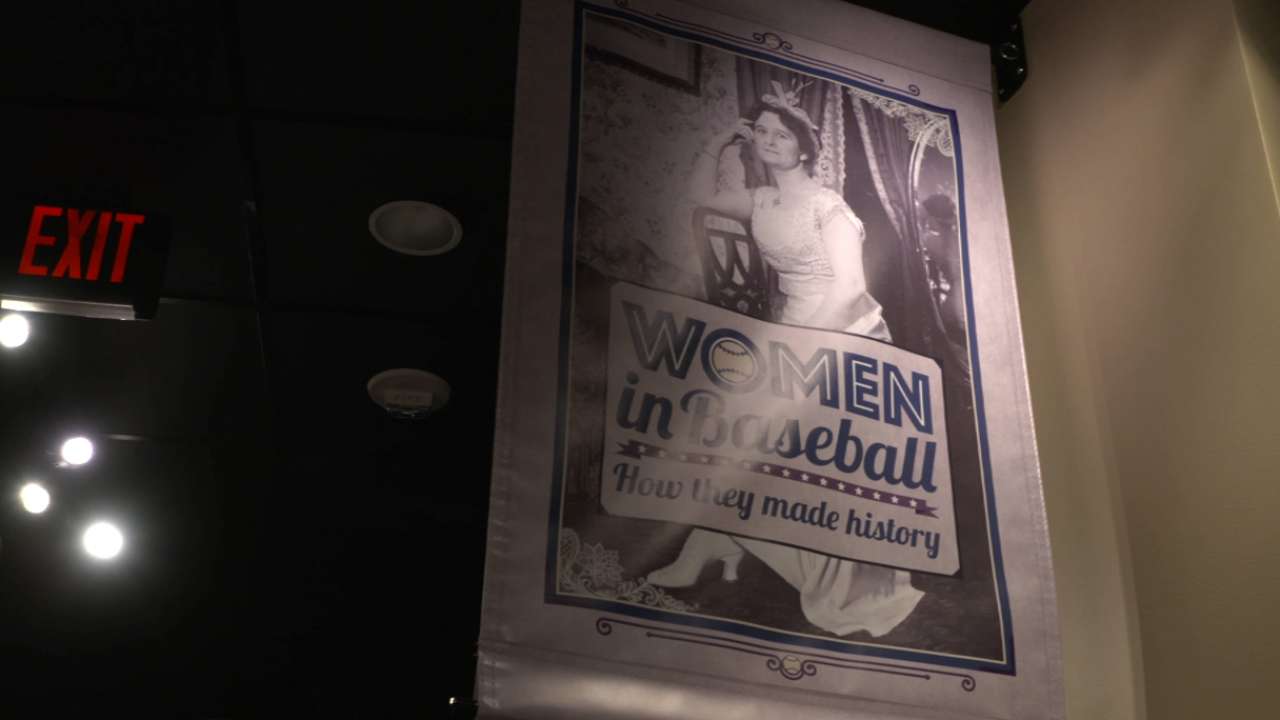 ST. LOUIS -- A new exhibit highlighting women's involvement and contributions to St. Louis baseball will open at the St. Louis Cardinals Hall of Fame and Museum on Friday.
The impact of key organizational figures like Helene Britton, the first female owner of a professional sports franchise, and Allie May Schmidt, the woman who inspired the Cardinals' logo, are highlighted in this exhibit, which will remain open for the next year.
Other elements of the exhibit include displays about local women who participated in the All-American Girls Professional Baseball League, the organization's Ladies' Day traditions, and the Cardinals' connection to the song "Take Me Out to the Ball Game," which was composed with a fictional lady in mind.
"The artifacts we have gathered for this special exhibit are some of the most unique and oldest items from our own collection but also include important artifacts and images on loan from the National Baseball Hall of Fame, the Missouri Historical Society and various individuals," said museum curator Paula Homan. "It really enables us to tell the stories of the barrier-breaking women who have influenced this organization, and all of baseball, in a fitting way."
In total, more than 100 artifacts will be on display. Those will include Schmidt's original hand-painted cardinal birds, a giveaway from the organization's 1885 Ladies' Gala Day and the Ladies' Day entrance sign that hung at Sportsman's Park in 1950.
"This new exhibit tells the story of how the Cardinals have been shaped by several incredible women," said Brian Finch, manager of stadium tours and museum outreach. "We hope the stories of these ladies from our history, and the history of baseball in St. Louis, inspire the next generation of barrier-breakers to make an impact on our sport."
In conjunction with the exhibit's opening, the Cardinals will host "Ladies Night at Cardinal Nation" from 6-9 p.m. CT on Friday. For the first time since the museum's opening, all fans will be able to enter with free admission. The event will also feature food and drink specials, as well as live music at the Cardinals Nation restaurant.
Jenifer Langosch has covered the Cardinals for MLB.com since 2012, and previously covered the Pirates from 2007-11. Read her blog, follow her on Twitter, like her Facebook page and listen to her podcast. This story was not subject to the approval of Major League Baseball or its clubs.