Dodgers connect to community with charitable work
Outreach events will be held throughout LA area during offseason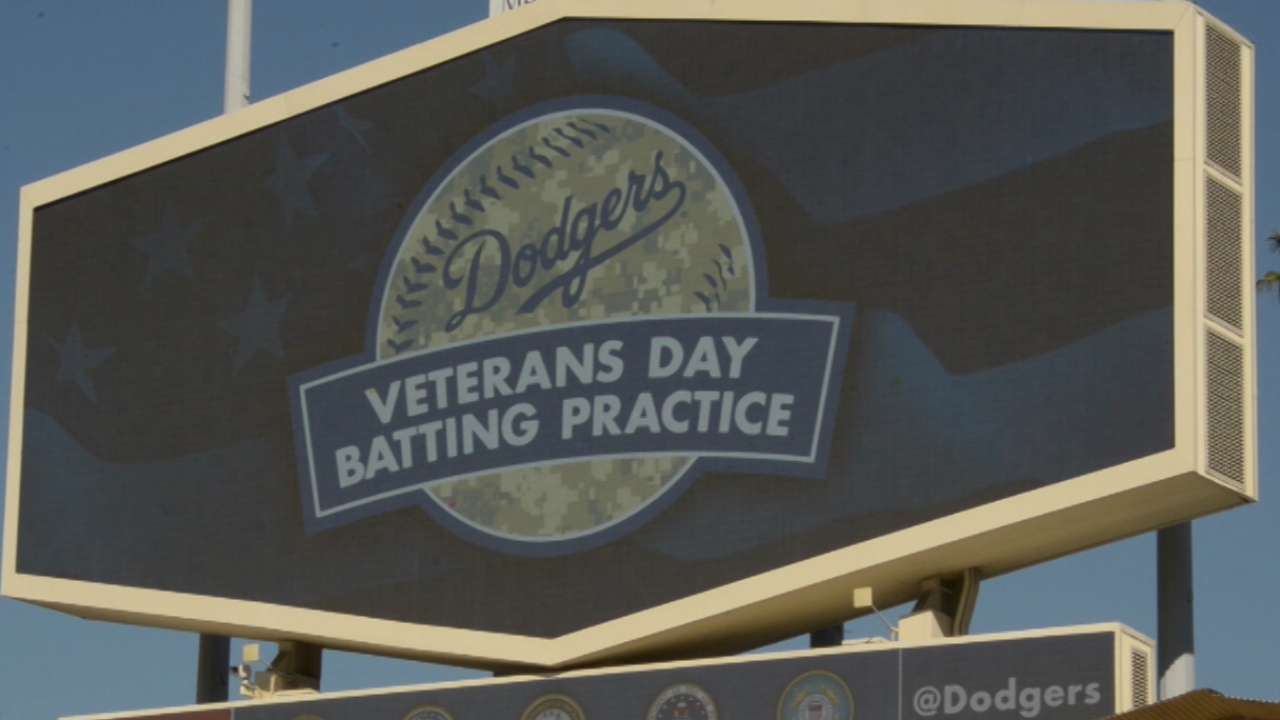 LOS ANGELES -- While Dodgers executives attend to offseason business of trades and free agency, the club and its Los Angeles Dodgers Foundation has started its annual offseason outreach events.
"When it comes to servicing the needs, and even the wants, of Los Angeles communities, there is no offseason for the Dodgers," said Naomi Rodriguez, the club's vice president of external affairs. "The franchise continues to help fulfill community needs and bring joy to adults and children alike. During the fall and winter of 2016, the Dodgers are hosting a variety of events, as well as developing new philanthropic programs to implement during the holiday season and beyond."
One high priority for the club is recognition of the military. At each home game during the season, an active, reserve or veteran service member is honored as the Hero of the Game. On Nov. 11, the seventh annual "Veterans Day Batting Practice" was held, providing an opportunity to bring the heroes into Dodger Stadium for their own special day.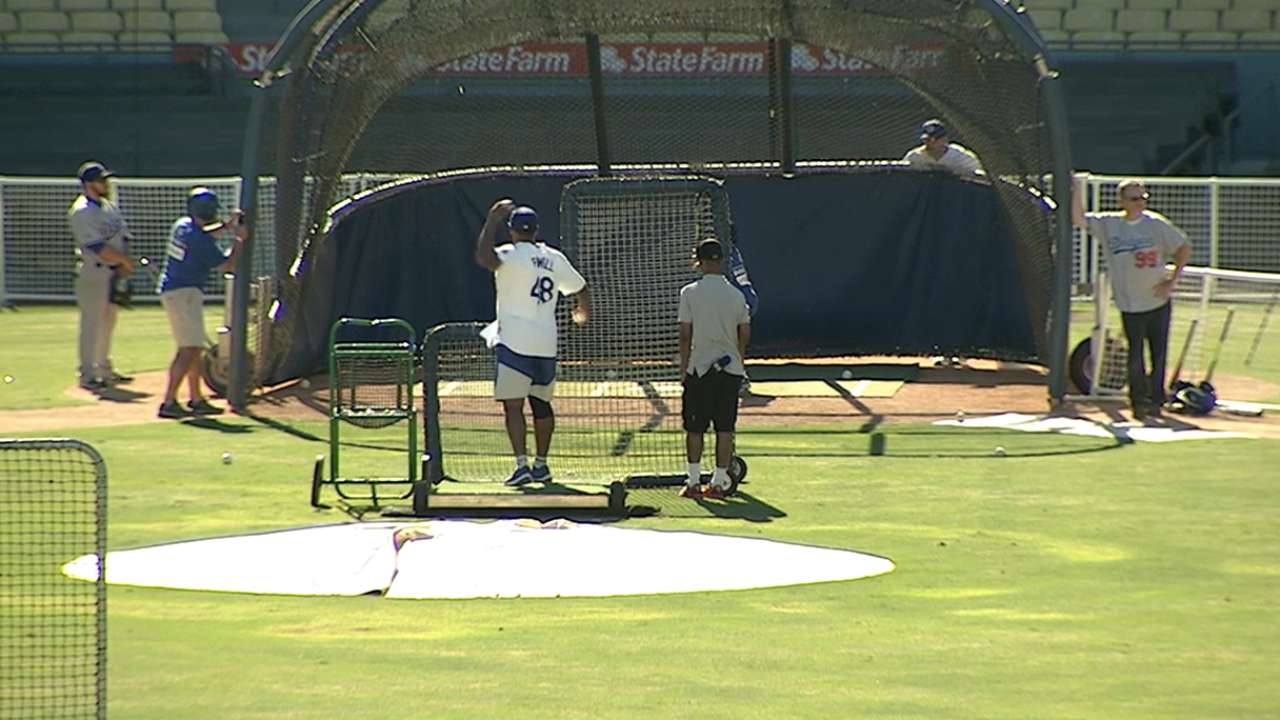 In addition to taking batting practice on the field and throwing off the bullpen mound, the soldiers and family members enjoyed stadium tours and a Dugout Club lunch. Former Dodgers Ron Cey, Dennis Powell and Billy Ashley, and current Dodger Micah Johnson, all participated.
On Tuesday, the organization reached out to low-income communities across L.A. County and held its annual "Turkey Day Giveaway" at Dodger Stadium. The Dodgers partnered with local schools, nonprofits and government offices to gift families with whole turkeys and meals.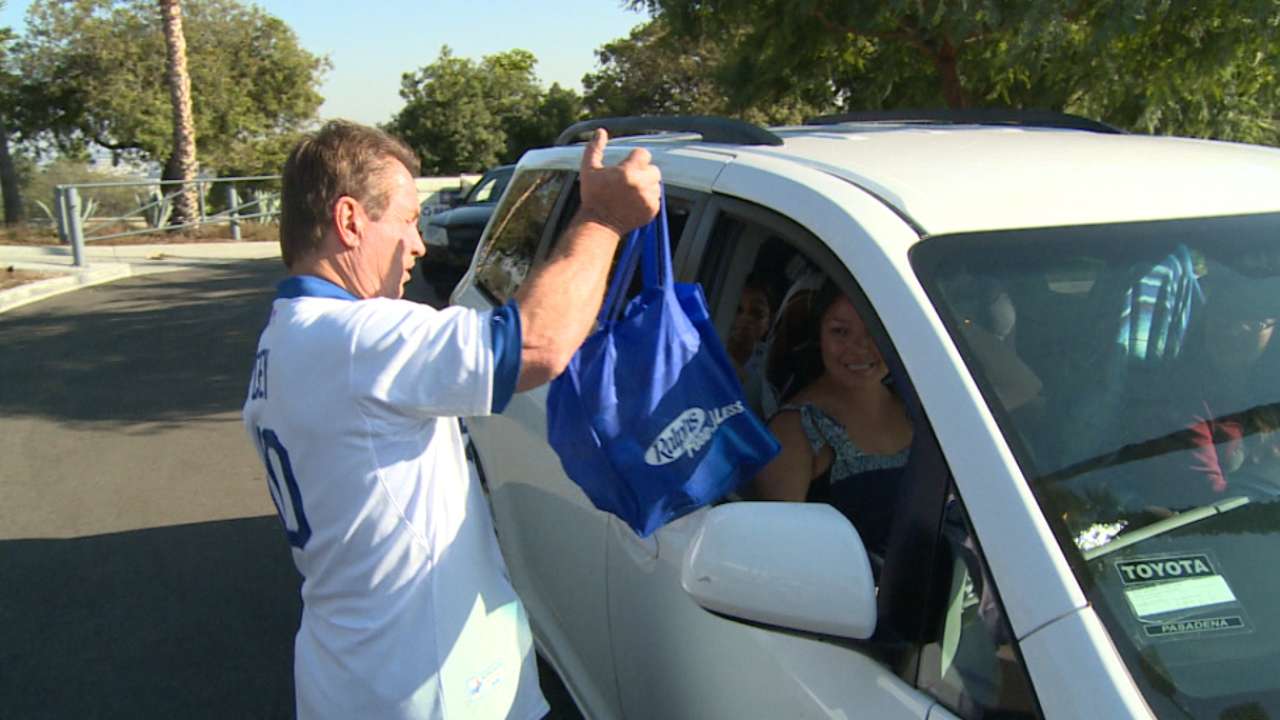 Also on Tuesday, the Foundation supported Senator Isadore Hall and Progress California's 12th annual "Turkey Giveaway and Health Fair" at the MLB Urban Youth Academy in Compton. Along with Hall, assembly member Mike Gipson, Compton mayor Aja Brown and councilmembers Isaac Galvan, Emma Sharif, Janna Zurita and Tana McCoy, the Foundation participated in donating 10,000 holiday turkeys to underserved families in Compton and surrounding communities.
On Dec. 14, the Dodgers and the Foundation will host their annual children's holiday party to provide cheer to the least fortunate children living in its surrounding community. They work with schools to identify children who would most benefit from this event. Each child has the opportunity to meet Santa Claus, ride a sled down a snow hill, participate in various carnival activities, and receive a toy and a pair of shoes.
The Foundation is the official team charity of the Los Angeles Dodgers. Its primary focus is to support cornerstone programs in sports and recreation, education and literacy and health and wellness benefiting children and families in need throughout the greater Los Angeles region.
Ken Gurnick has covered the Dodgers for MLB.com since 2001. This story was not subject to the approval of Major League Baseball or its clubs.