Mariners eye roster decisions for Rule 5 Draft
Former first-round pick Peterson would need to be protected by Friday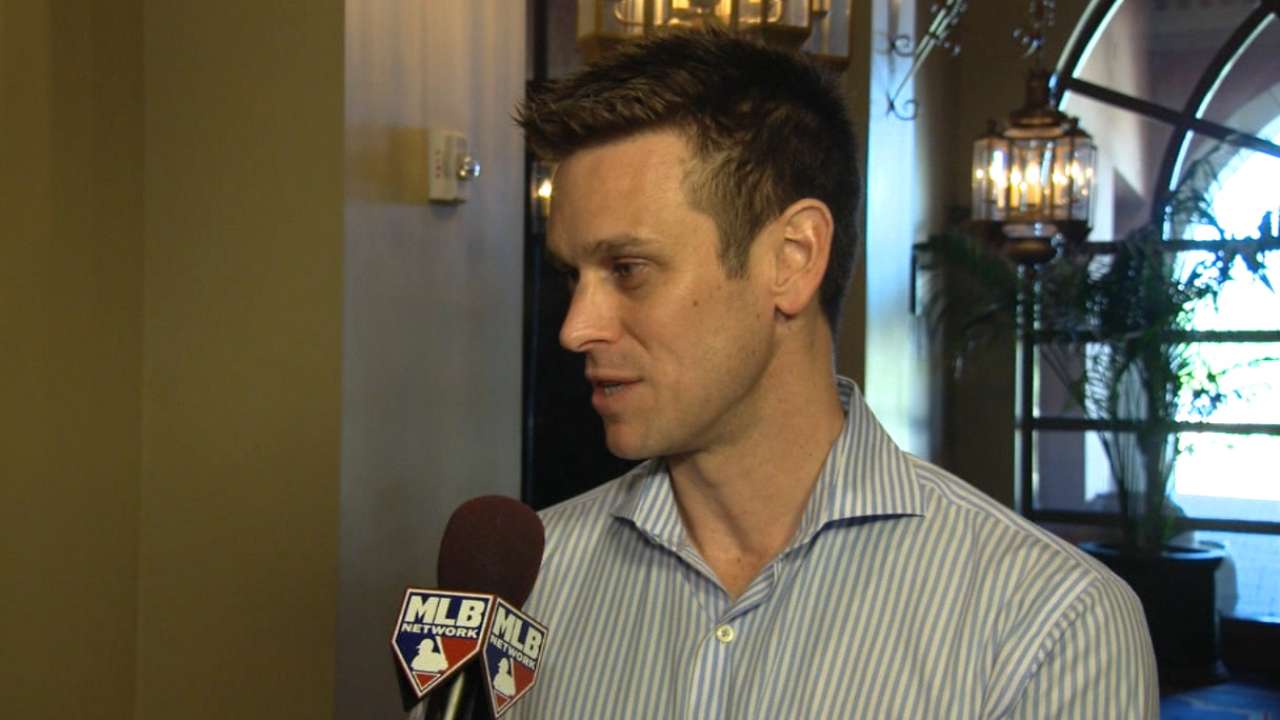 SEATTLE -- With the deadline approaching to protect players from the upcoming Rule 5 Draft, the Mariners have a decision to make on former first-round Draft pick D.J. Peterson and several other prospects in the organization.
Teams have until 5 p.m. PT on Friday to determine which players they want to shield from the Rule 5 Draft, which takes place on the final day of the Winter Meetings on Dec. 8. Those eligible for the Rule 5 process include any player not on the 40-man roster who signed in 2012 at 18 years or younger, or in '13 at 19 years or older.
Peterson, who was selected with the 12th overall pick in the 2013 MLB Draft out of the University of New Mexico, hasn't progressed as quickly as some hoped in his four Minor League seasons, but he still is the Mariners' No. 8 prospect as rated by MLBPipeline.com and likely will be protected rather than put in position to be snapped up by another team for the $50,000 Rule 5 Draft fee.
Peterson, 24, posted a .264/.327.455 line with 19 home runs and 78 RBIs in 119 games between Double-A Jackson and Triple-A Tacoma last year, including a .253 average and eight home runs in 46 games at Tacoma before finishing the season on the disabled list with a finger injury.
Peterson was drafted as a third baseman, but he played mostly first base last year and was just beginning to transition to some outfield work when he injured his finger in late August.
After acquiring Danny Valencia from the A's in a trade for Minor League right-hander Paul Blackburn on Saturday, the Mariners' 40-man roster now contains 37 players. So barring further moves, the club is likely to add three players on Friday.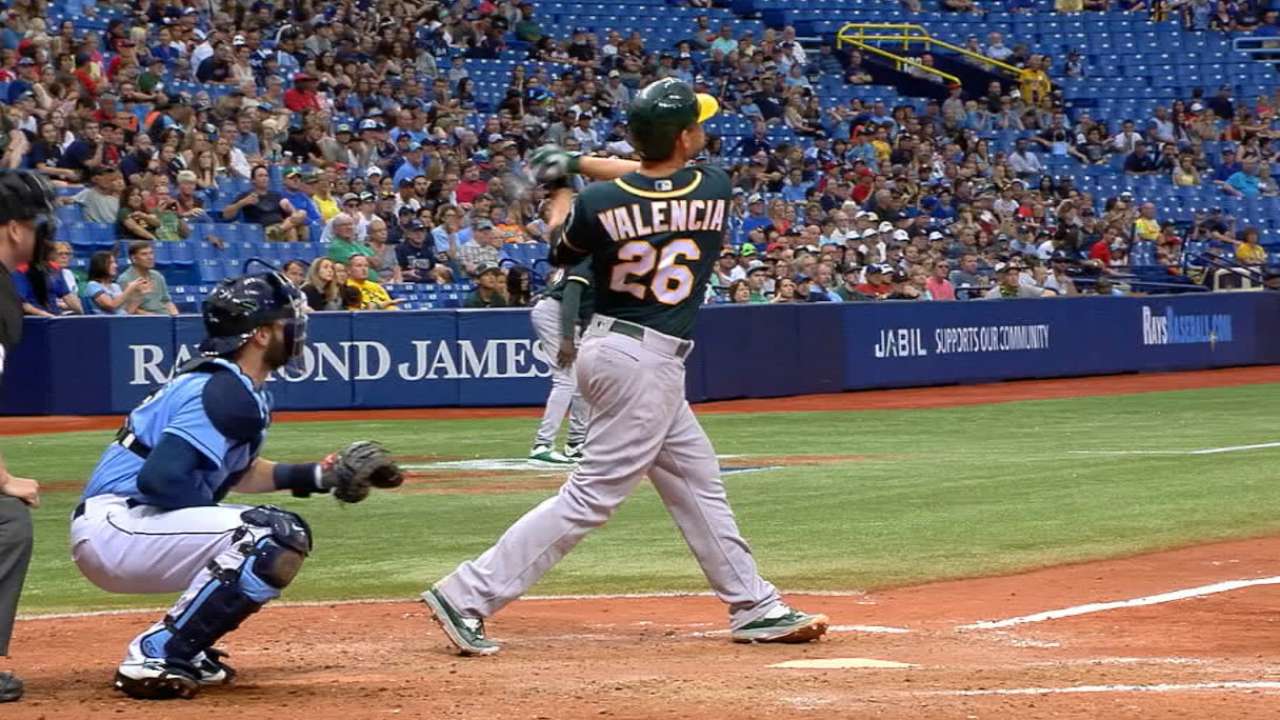 In addition to Peterson, the Mariners are pondering whether catcher Tyler Marlette, their No. 30 prospect, should be protected after a strong season at Class A Advanced Bakersfield and Jackson, as well as a good showing this offseason in the Arizona Fall League.
Left-hander Paul Fry (No. 28 prospect) and infielder Tyler Smith (No. 29) also figure to be under consideration. The club also has some interesting young pitching candidates who might be of interest to other teams, including hard-throwing Thyago Vieira from Brazil, South African standout Dylan Unsworth and young Nicaraguan prospect Kevin Gadea.
But any player selected in the Major League portion of the Rule 5 Draft must be kept on that team's 25-man roster for the entire 2017 season, or be exposed to waivers and then offered back to his former team for $25,000 if another club isn't willing to keep him on its 25-man roster.
The Mariners lost outfielder Jabari Blash to the A's in last year's Rule 5 Draft. Blash was then traded to the Padres and hit .169 with 34 strikeouts in 71 at-bats in 38 games for San Diego. The 27-year-old was offered back to Seattle in May when the Padres moved him off their 25-man roster, but the Mariners declined that move in exchange for cash.
Seattle didn't select anyone in last year's Rule 5 Draft, though lefty reliever David Rollins is still in the organization after being selected off the Astros' roster in 2015.
Greg Johns has covered the Mariners since 1997, and for MLB.com since 2011. Follow him on Twitter @GregJohnsMLB and listen to his podcast. This story was not subject to the approval of Major League Baseball or its clubs.