Padres face roster decisions for Rule 5 Draft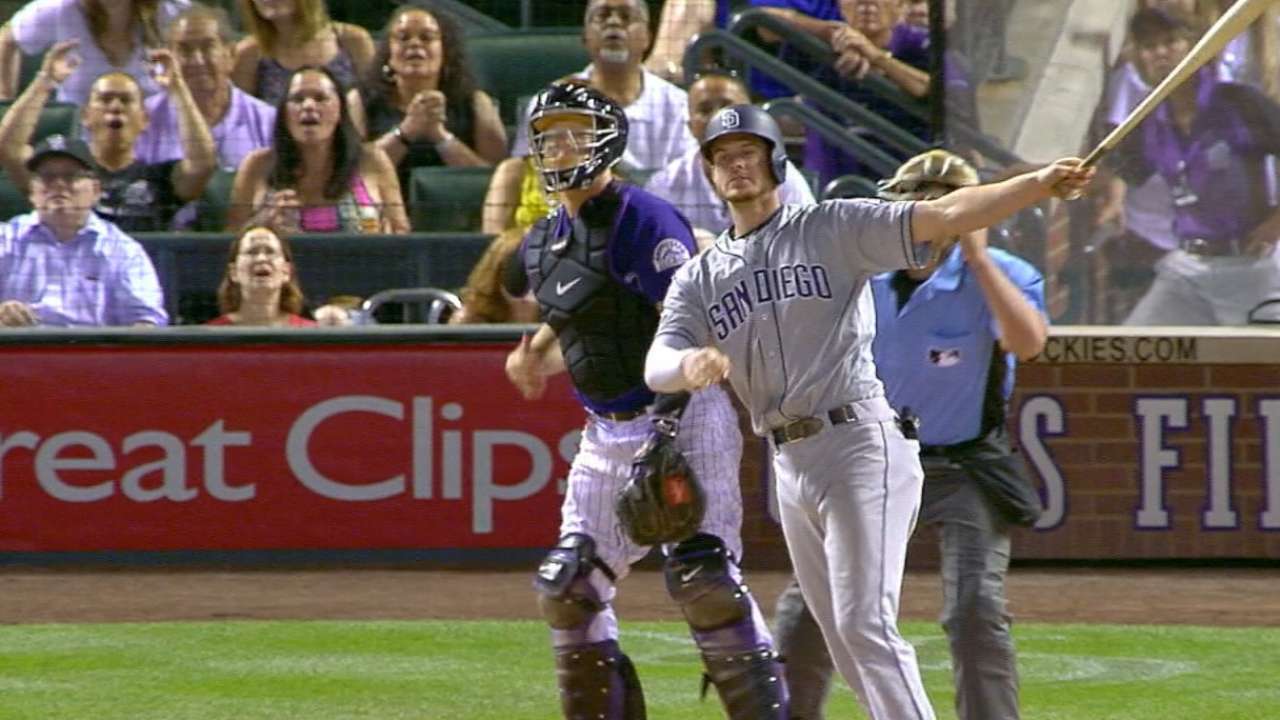 SAN DIEGO -- In terms of roster transactions, the Padres have been oddly quiet this offseason. Expect that to change before 5 p.m. PT on Friday.
The front office has until then to protect any eligible Minor League players from the Rule 5 Draft, which takes place Dec. 8, the final day of the Winter Meetings. As it stands, the Padres have 39 players on their 40-man roster, giving them little room to maneuver.
If they'd like to add more than one player to the 40-man -- and there's a good chance they do -- the Padres would need to clear room by moving players off the active roster.
In total, San Diego has 45 Minor League players eligible for the Rule 5 Draft this year. If any of them are selected by another club, that team must pay $50,000 and the player must remain in the Major Leagues for the entire 2017 season -- or be offered back to San Diego. (Padres fans should be familiar with this process, as right-hander Luis Perdomo went through it last season.)
Of course, the majority of those 45 players aren't close to Major League ready and wouldn't be selected. But there are four key names to watch before Friday's deadline.
Javier Guerra, SS
The Padres acquired Guerra from the Red Sox last March in the Craig Kimbrel trade, and he struggled in his first season in the organization. Guerra -- who some hoped would develop into the club's shortstop of the future -- batted just .202/.264/.325 for Class A Advanced Lake Elsinore. The Padres remain optimistic that he'll rebound.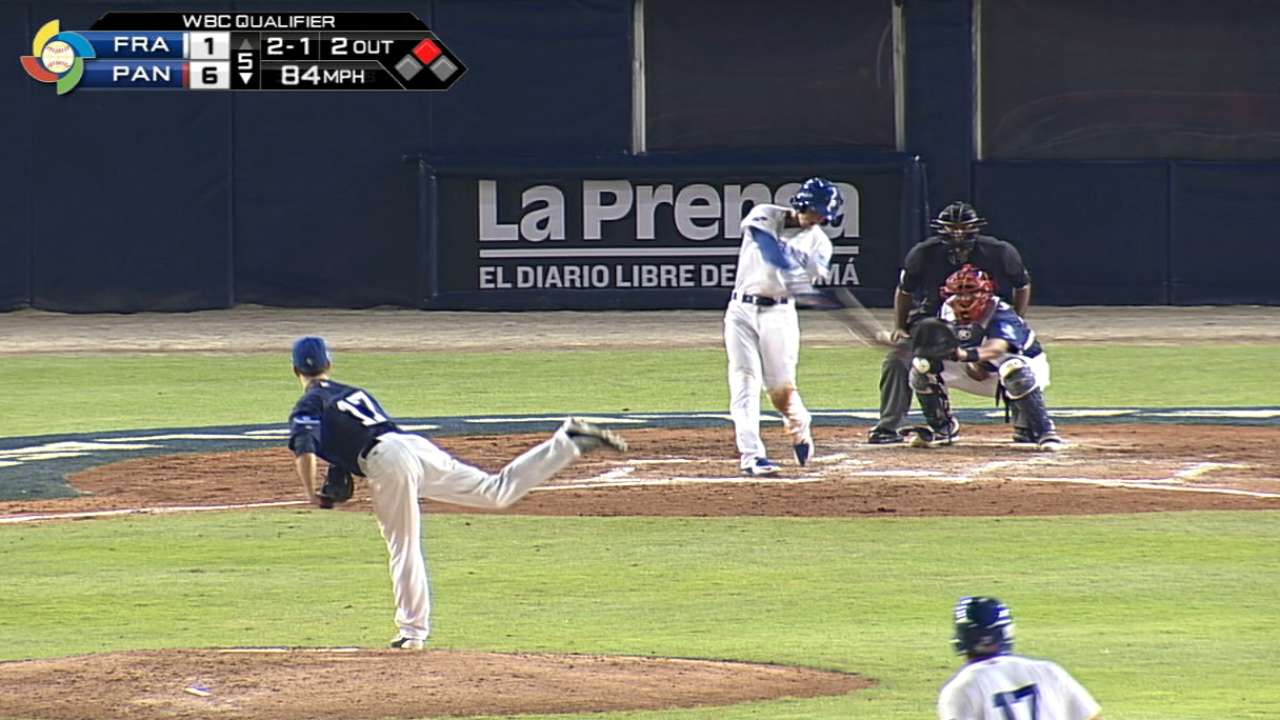 "When you acquire prospects, there's going to be failure," Padres general manager A.J. Preller said last week. "It's not just a straight, smooth ride to the big leagues. Probably for 95 percent of the guys, there's going to be times where they start playing at a higher level, and they start making adjustments."
Guerra, the Padres' No. 7 prospect, is nowhere near big league-ready. But he's still only 21, and his ceiling is high enough that another club could take a chance, selecting him and using him off the bench for a season.
Walker Lockett, RHP
Of the Padres' Rule 5-eligible players, Lockett might be the most big league-ready. At the very least, he has the best chance to make the Opening Day roster. Injuries have opened spots in the 2017 rotation, and Preller has said both Lockett and Dinelson Lamet will compete for a job in Spring Training.
Lockett, a fourth-round pick out of Jacksonville in the 2012 MLB Draft, is only 22. With the Padres likely to sign at least two starters before Spring Training, he's a roster long-shot. But it's a safe bet the Padres protect him, after he pitched at all four levels of the Minor League system last season. In 164 innings, Lockett posted a 2.96 ERA and a 1.06 WHIP in some very hitter-friendly ballparks.
Franchy Cordero, OF
After an impressive 2016 Minor League season, Cordero has struggled in the Arizona Fall League. Compared with Guerra and Lockett, Cordero is much less likely to be protected -- largely because he's less likely to be selected in the Rule 5 Draft.
Between three levels in 2016, Cordero batted .290/.344/.450 with 51 extra-base hits and 23 steals. But he played only four games at Triple-A El Paso, and has been overmatched against quality competition in the Fall League. At 22, Cordero is still at least a year or two away from his big league debut. But if the Padres think another team is willing to take a chance on his upside, they could add him to their 40-man roster before Friday's deadline.
Michael Kelly, RHP
After being selected in the first round of the 2011 MLB Draft, Kelly was a bit of a late-bloomer. For four years, he struggled at the lower levels of the Minor Leagues, until he was finally promoted to Double-A in '16. He thrived with San Antonio, posting a 2.90 ERA in nine starts, and he was eventually promoted to El Paso.
Kelly probably isn't a contender for a roster spot in 2017. But his brief success in '16 could force the Padres' hand, if they want to keep him. Given his first-round pedigree, it's possible someone takes a chance on Kelly this December if he's excluded from the Padres' 40-man roster.
Other notable Rule 5 eligible players: Rafael De Paula, Rocky Gale, Cory Mazzoni, Casey McElroy, Trey McNutt, Franmil Reyes and Jake Smith.
AJ Cassavell covers the Padres for MLB.com. Follow him on Twitter @ajcassavell. This story was not subject to the approval of Major League Baseball or its clubs.